There's a new locomotive on our radar: Railpool Vectron 193 990-9. That's a lot of 'nines' – don't you think? Let's add another one: 9 more of this type will be delivered to Railpool shortly. Let's have a look at their specs.


We thank Marcel Lotzen for sharing his images with us.
A new AC electric locomotive, not that common anymore. Over the past years, the activity in the market for new AC electrics for freight transport, in Germany and its neighboring countries, decreased progressively. The market is quite saturated.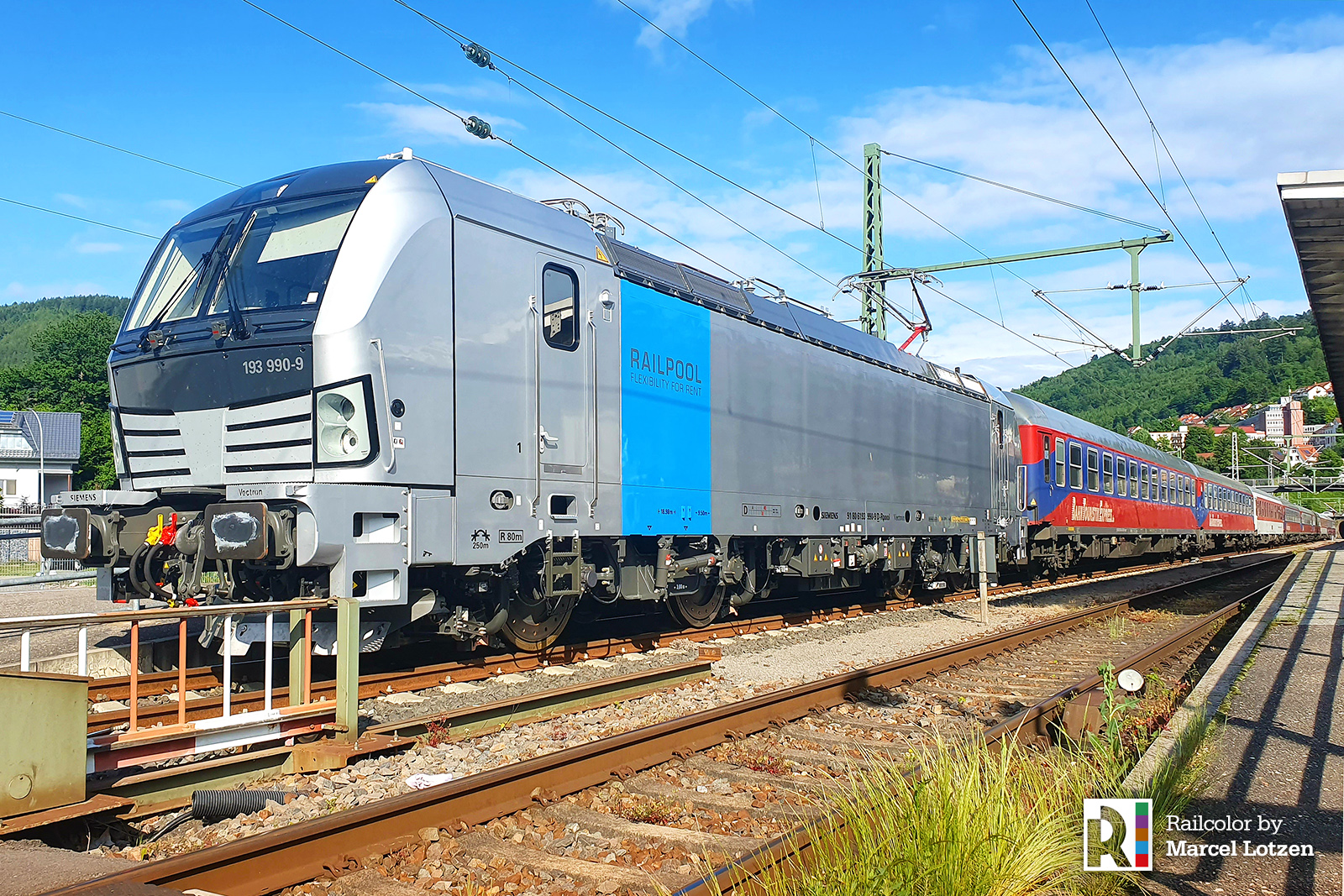 At the moment, Bombardier (TRAXX AC3) and Siemens (Smartron / Vectron AC) only deliver ACs in small batches to operators such as EGP, HLG, HGB, WLC, and Infraleuna. Yes, DB Cargo Deutschland is still receiving the new 187s, but this is an exception and the result of an older contract from 2013.
When looking at lease companies, the situation is similar. MRCE and ELL don't need or don't want new ACs. Akiem will get three more AC3s from Bombardier. In this context, an order of 10 is considerable.
Railpool Vectron 193 990-9
193 990-9 has entered service. On 29.05.2019 the locomotive was seen in Eberbach with a BahnTouristikExpress charter train from Hirschaid to Heidelberg: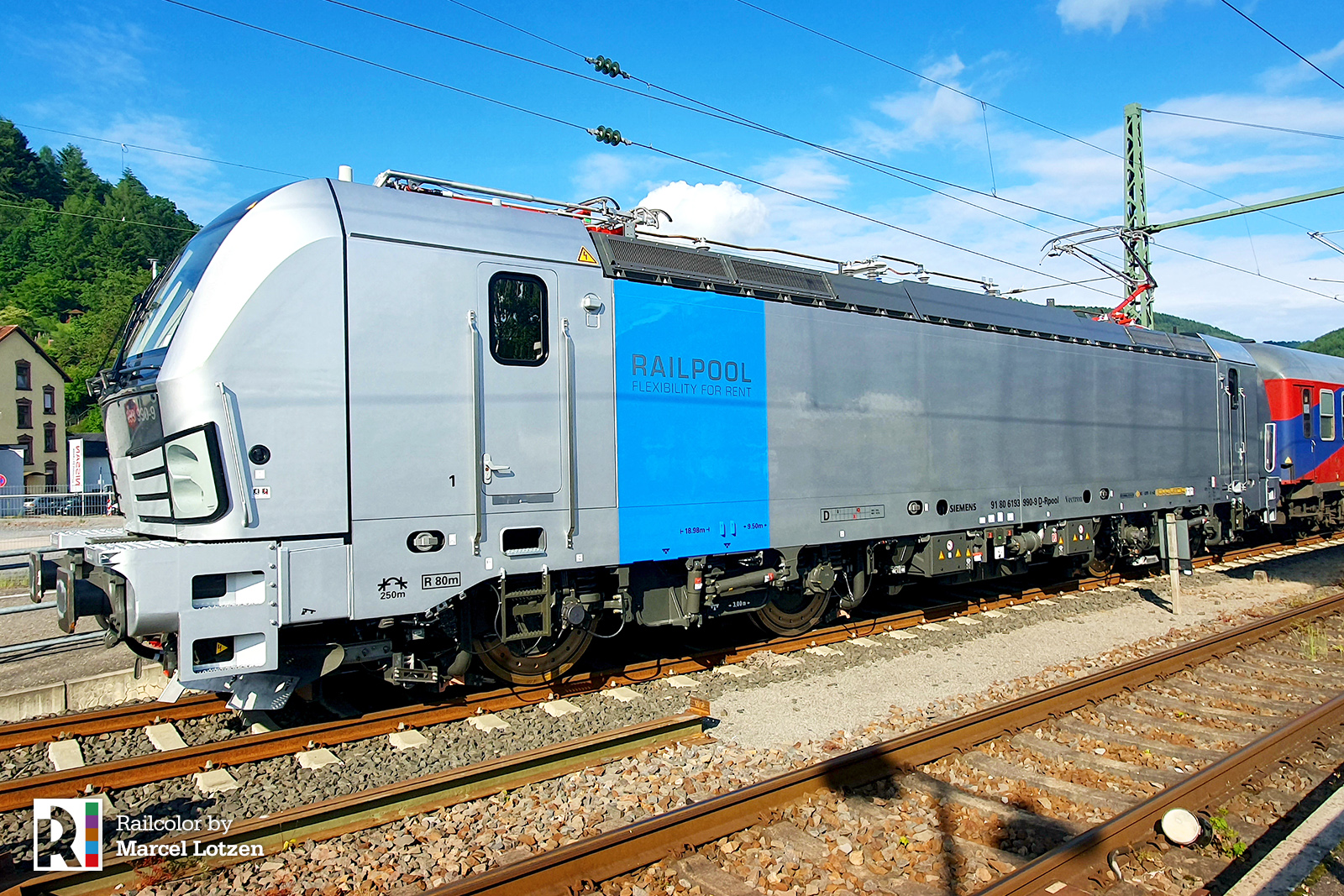 193 990 is silver and has 'Abnahmedatum' MMAL 18.04.2019 – It's country-specific package: B16 operable in DE-AT-HU-RO. The other nine will get the same configuration. A side-effect of the success Siemens has with its Vectron locomotive – now more than 900 units sold – is that it becomes increasingly difficult for the manufacturer to find logical, consecutive number ranges for its customers. Railpool owns the 801-806, 810-817, 824-828 and now 193 990-999, another gap filled.