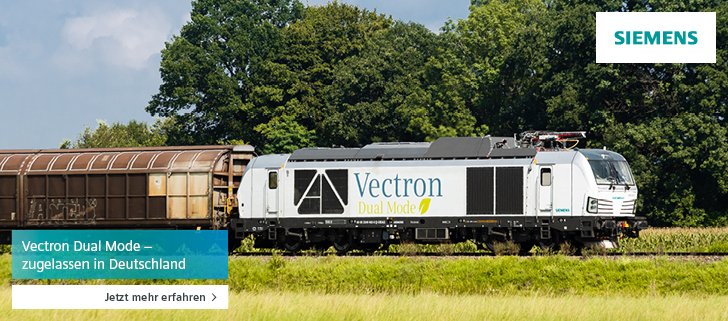 TX Logistik is literally on fire with its new Vectron liveries. Just last week we witnessed the 'resurrection' of the famous fire-themed EuroSprinter livery – now applied to Vectron locomotive. Today, another design follows – and MRCE's X4 E is once again the vehicle of choice.
Update 01.12.2020: extra picture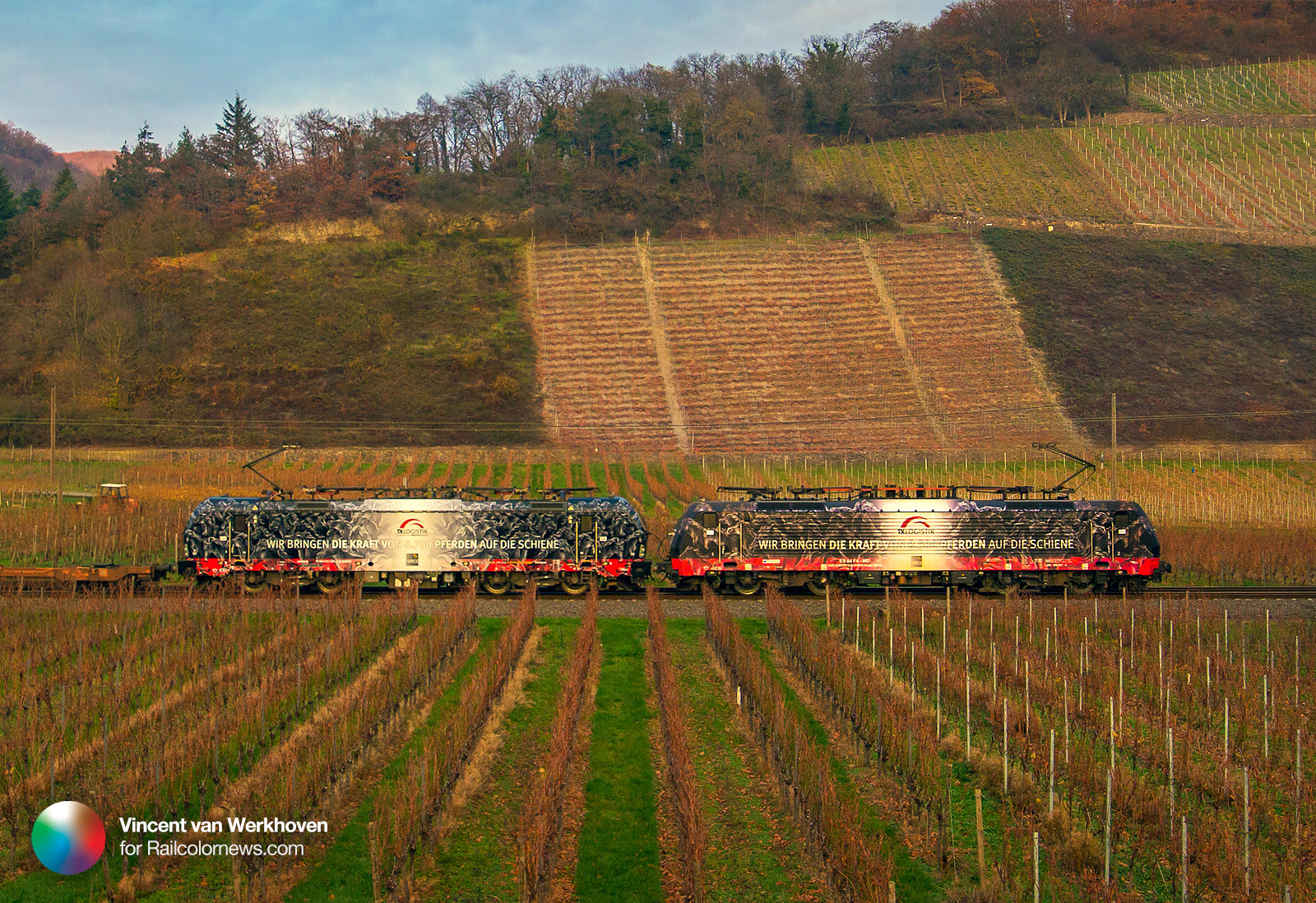 TX Logistik is moving forward with its migration from older Siemens-built locomotives to black Vectrons while preserving the original liveries of the older machines, which are soon to leave its fleet.  This time it's a design that was first spotted on an ES64F4 electric. Now X4E-657 got it: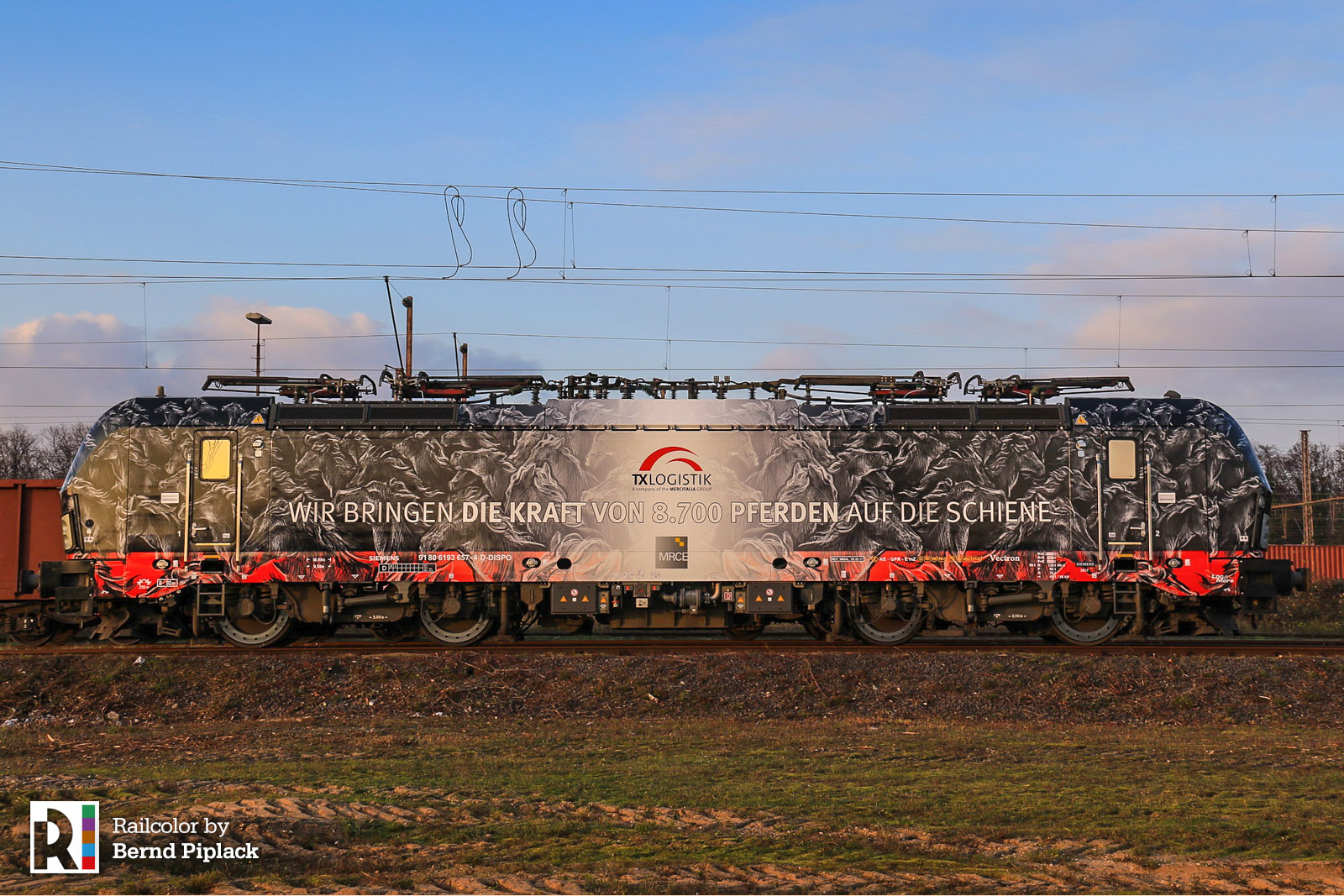 "We bring the power of 8,700 horses to the rails" – is what the slogan on the side of the locomotive says in German. The base motif of the livery is the hand-drawn silhouettes of horses that have been applied as a pattern throughout the entire body (roof and frame included!) of the locomotive. Except for its fronts. TX Logstik's and MRCE's logos have been centered on all sides of the machine.
About X4 E-657
NVR-Number: 91 80 6193 657-4 D-DISPO
Sub-type: Vectron MS
Year built: 2017
Works number: 22205
Previously hired by: TX Logistik, DB Fahrwegdienste, Mercitalia Rail, Lokomotion.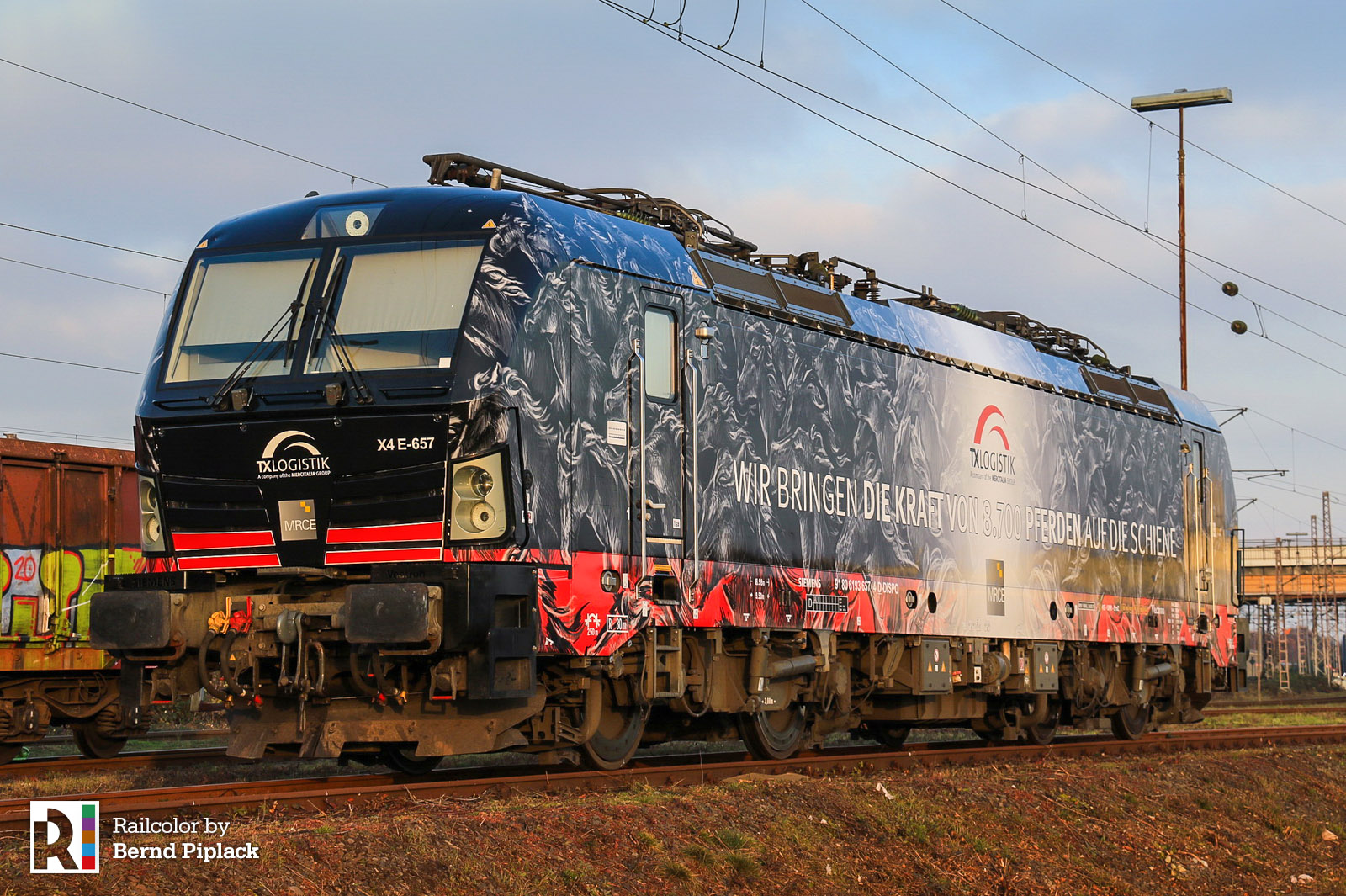 Preserving traditions
Four years ago, the same horse-themed design was applied to MRCE's ES64F4-097 (189 997). In fact, this one appeared together with the ES64U2 in flames, which we mentioned last week.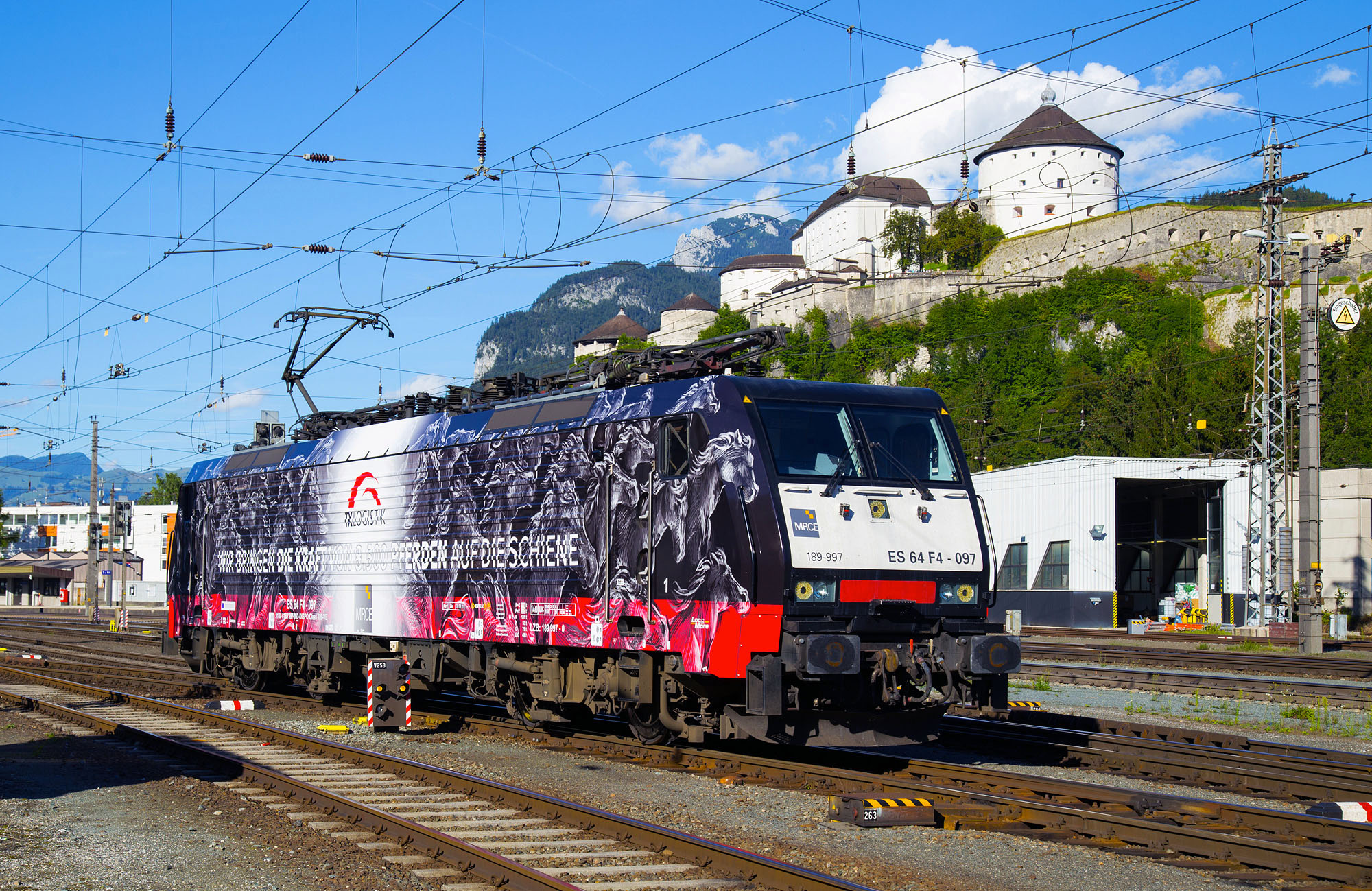 All MRCE designs and numbers here: