The article was first published on 03.09.2021 and updated on 07.09.2021
European Loc Pool is breaking the trend on the market with bigger, dual-mode Co'Co' locomotives, which arrive one by one. The newest one is for German freight operator EVB Logistik.
We thank Mattes Wendte and Tim Arrow for their pictures.
Eisenbahnen und Verkehrsbetriebe Elbe-Weser GmbH (EVB) is known for transporting over 2 million passengers per annum on the Elbe – Weser triangle. It also has a freight division, EVB Logistik. This rail freight operator mostly moves cars, mineral oils, wood, and containers between North Sea ports and southeast Germany. For that, it uses a broad array of locomotives, from Alstom/Bombardier TRAXXs, to Siemens ES64U2, EuroRunner, and a Smarton.
And although the company tested the Siemens DualMode Vectron too, the latest fleet addition comes from Stadler. The EuroDual locomotive 159 229 features blue and yellow colors, used by the freight division of the company. Mattes Wendte has captured the locomotive on a presentation run to Bremervörde with a photo stop in Zeven.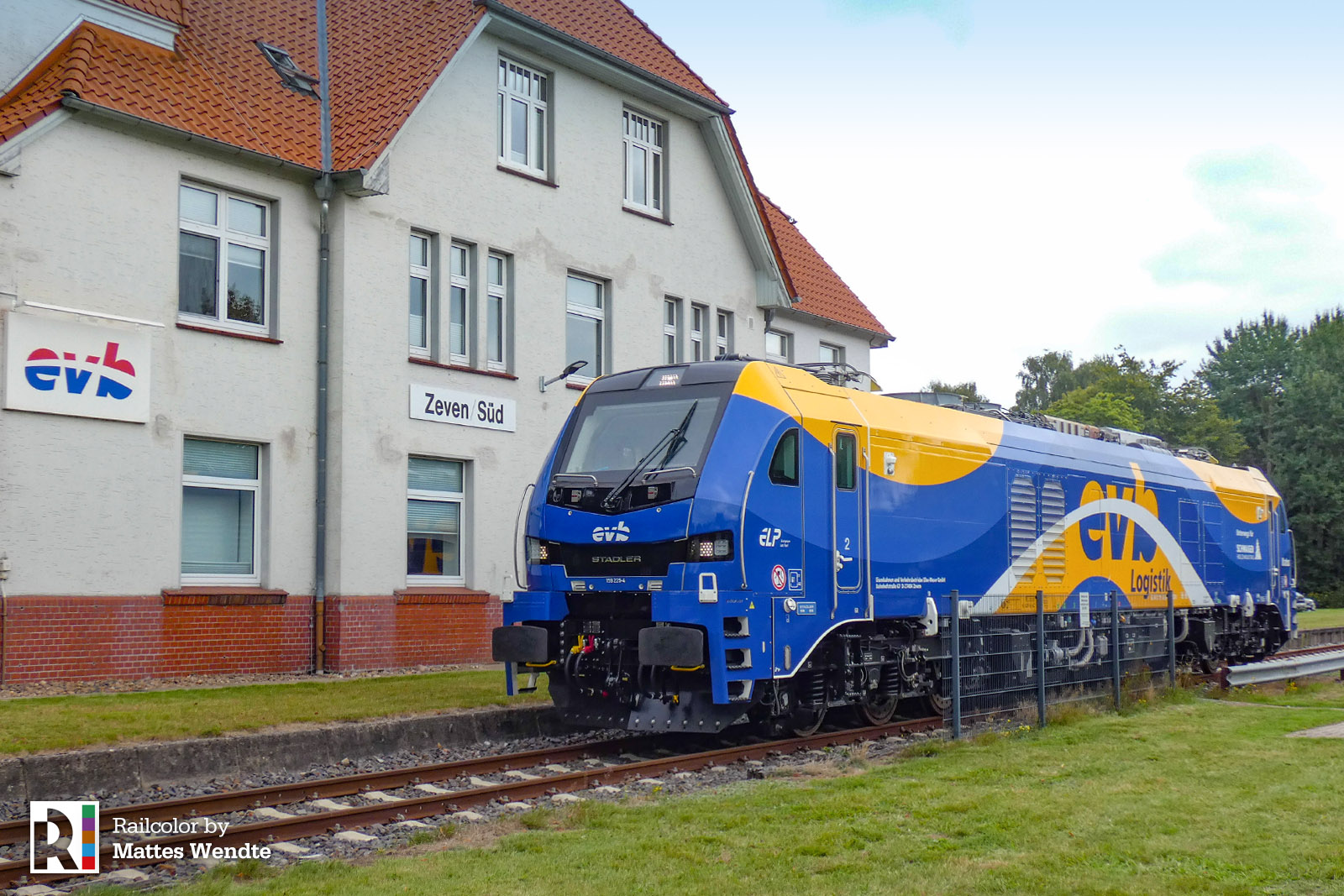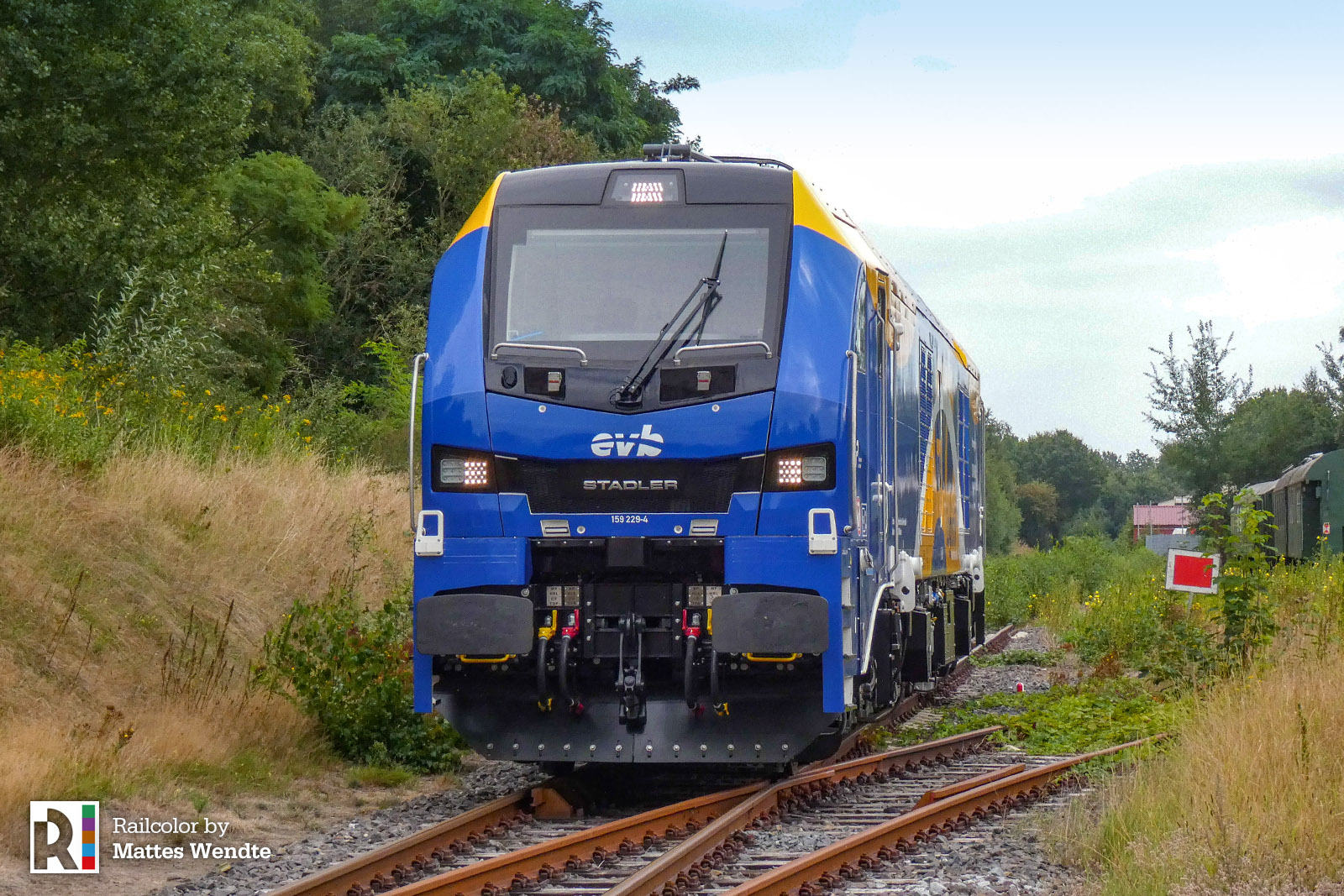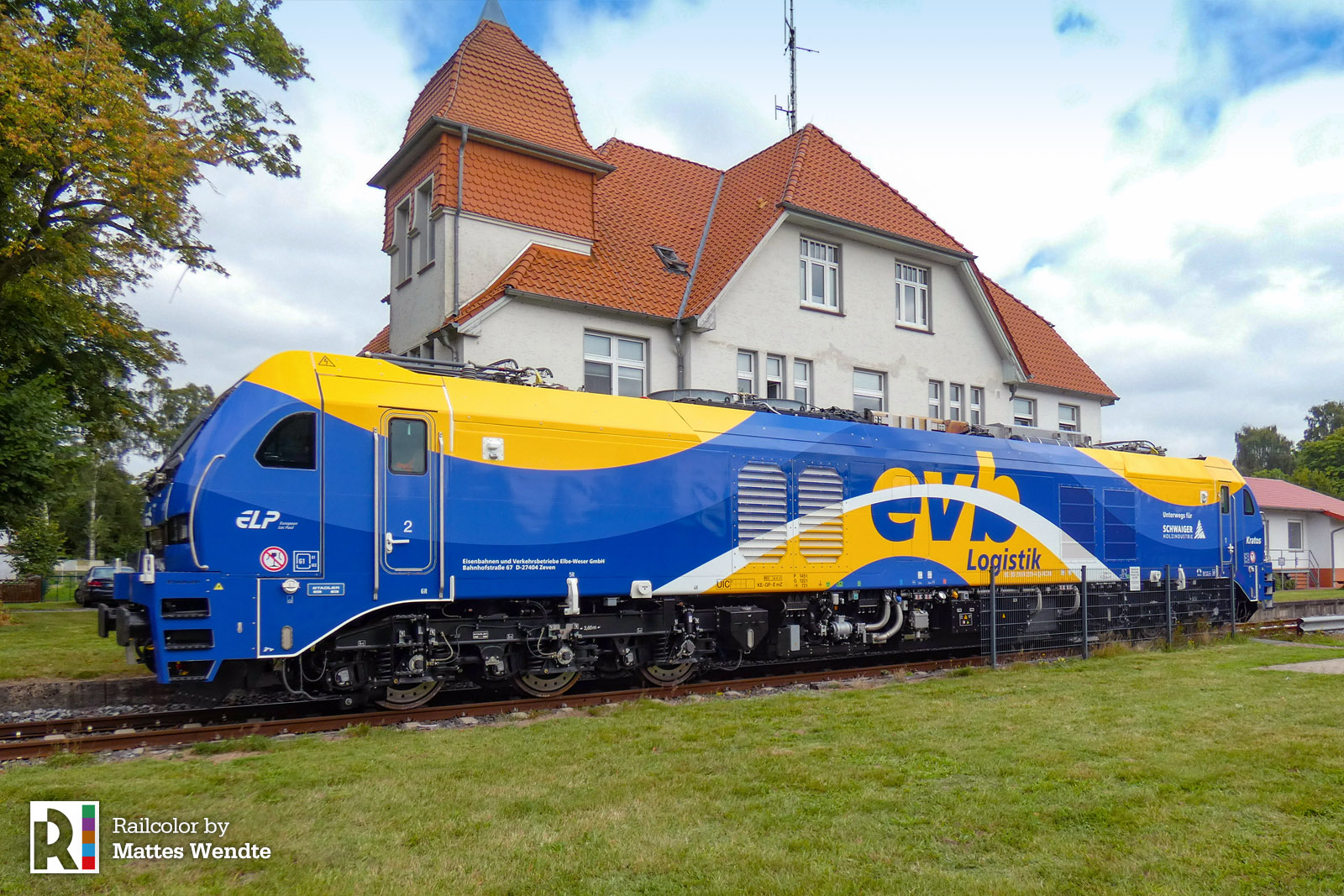 In social media:
Update 07.09.2021: 
More pictures have arrived, the locomotive 159 229 as spotted by Tim Arrow: