EVB blue/red

We thank Philipp Knauf for sharing his nice picture with us. Check out his Flickr profile for more beautiful railway photos.

Sometimes, it all starts with the details. A simple logo change is what reminded us of the need for an overview of all EVB Logistik locomotives. And let's face it – there are many of them. Let's go!
On 29.07.2021 took a picture of an interesting locomotive with an interesting train. This is Alpha Trains' 185 520 now running for EVB Logistik. A side logo on the locomotive gives that away but it's not always that easy to ID operators of leased locomotives. For example, the same locomotive was seen running for Captrain Deutschland / ITL in the past without any operator markings whatsoever.
But back to the picture at hand, taken in Oberdachstetten in direction to Würzburg. And the colorful train behind the locomotive is the so-called "Schnittholzzug" (lumber train) from Schwaiger Holzindustrie.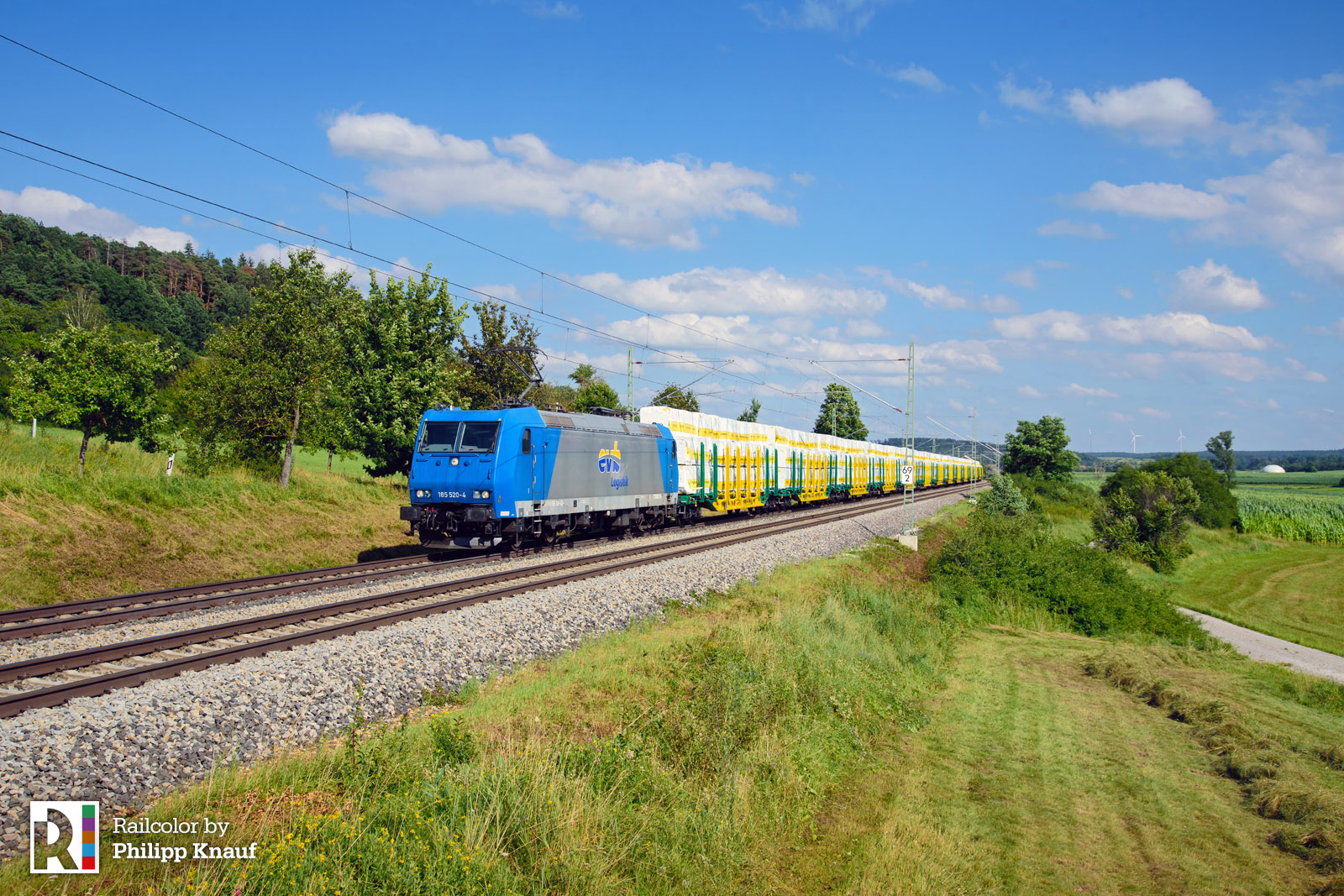 All other modern locomotives with EVB logos: