advertisement

---
Alpha Trains' TRAXX AC1 185 511 has recently received new logos of its current operator, VPS.
Besides the company's branding, sustainable energy is being promoted on the locomotive, which looks clean and tidy.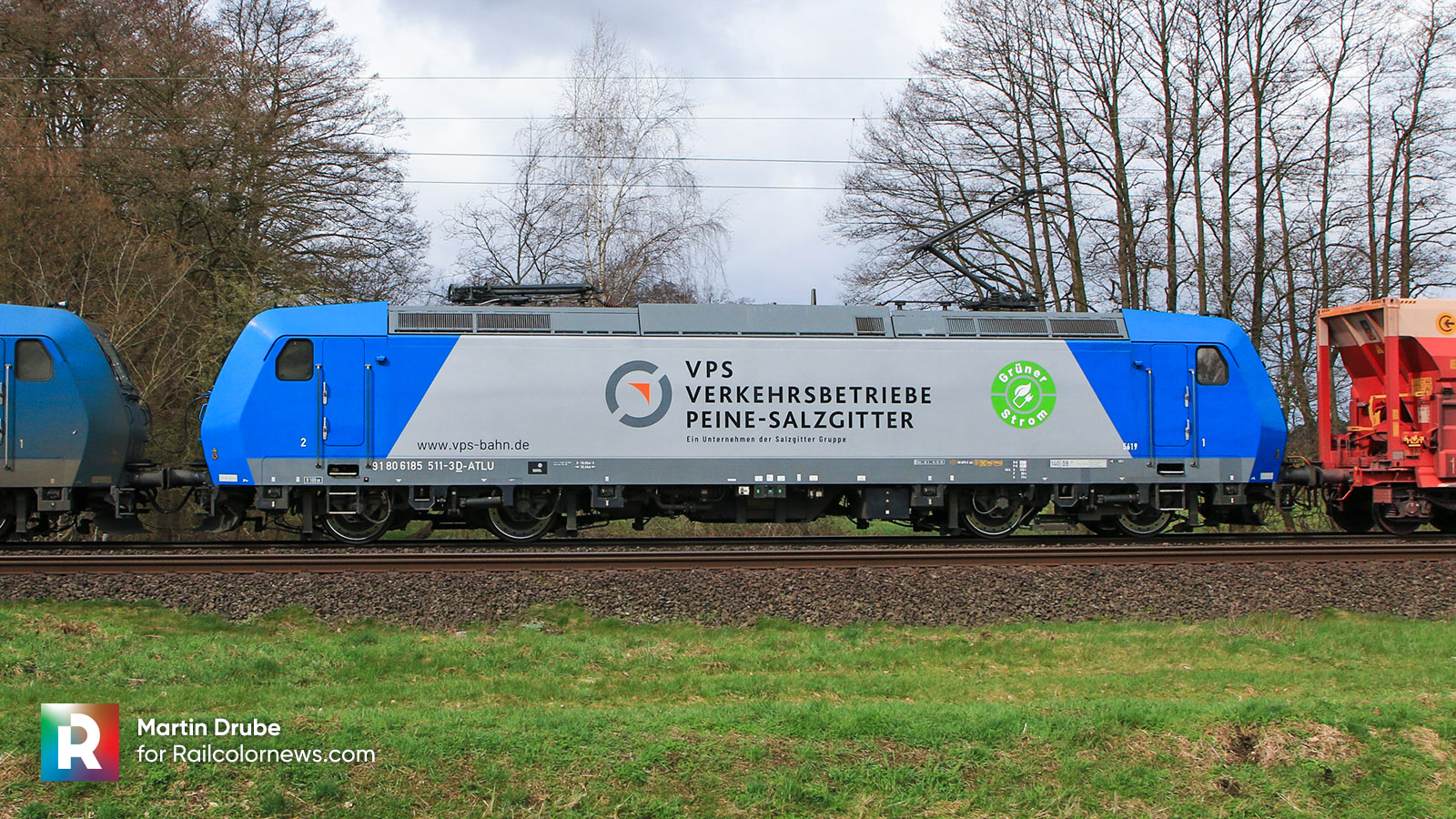 About 185 511
EVN-number: 91 80 6185 511-3

D

-ATLU;
VPS painted number: 5619
Year built: 2002;
Works number: 33512.
This machine and the others in VPS' pool mostly run iron ore, coke and coal trains from Hamburg harbour to Beddingen, feeding the company's need for energy resources for steel production.
A full train was spotted near Woltorf on 28.03.2023; the side portrait was taken in Adelheidsdorf.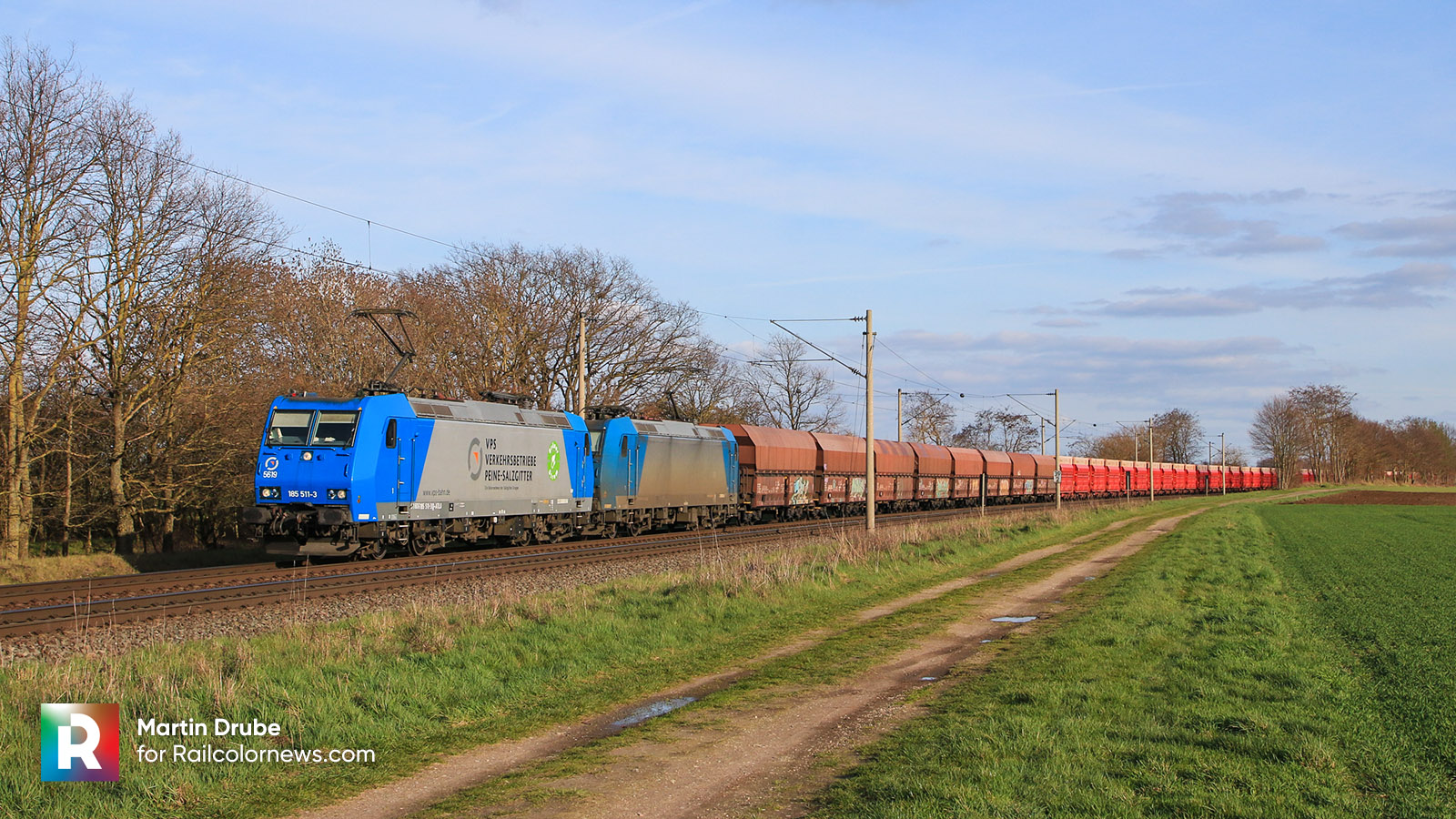 VPS has a long history of applying its logos to Alpha Trains locomotives. Since 2006 TRAXX machines with standard VPS branding have been observed, of which 185 511 has the latest iteration. Note that VPS uses an internal numbering system for its leased TRAXXes. Alpha Trains TRAXX AC1+AC2 and HVLE 185 583 form/formed Class 5600. Alpha Trains' TRAXX MS2e had 566x numbers.
For more details regarding VPS and its collaboration with Alpha Trains, see the article below: