It has been 15 years since Siemens delivered the first EuroRunner diesel locomotive to German operator EVB (Eisenbahnen und Verkehrsbetriebe Elbe-Weser). In 2006-2007 three additional machines of the same type were commissioned. All got a red livery, with a pink-blue 'wave' on an ivory-white base. 
We thank Bahnfotografie-Jade-Weser-Harz for supporting us with this nice picture.
But, during the last decade, many things changed. EVB took over other operators, now has different branches for different activities. There are new logos and a new corporate identity. Yet, this did not affect the design of the EuroRunners, until now. 223 033 is the first to get in line again: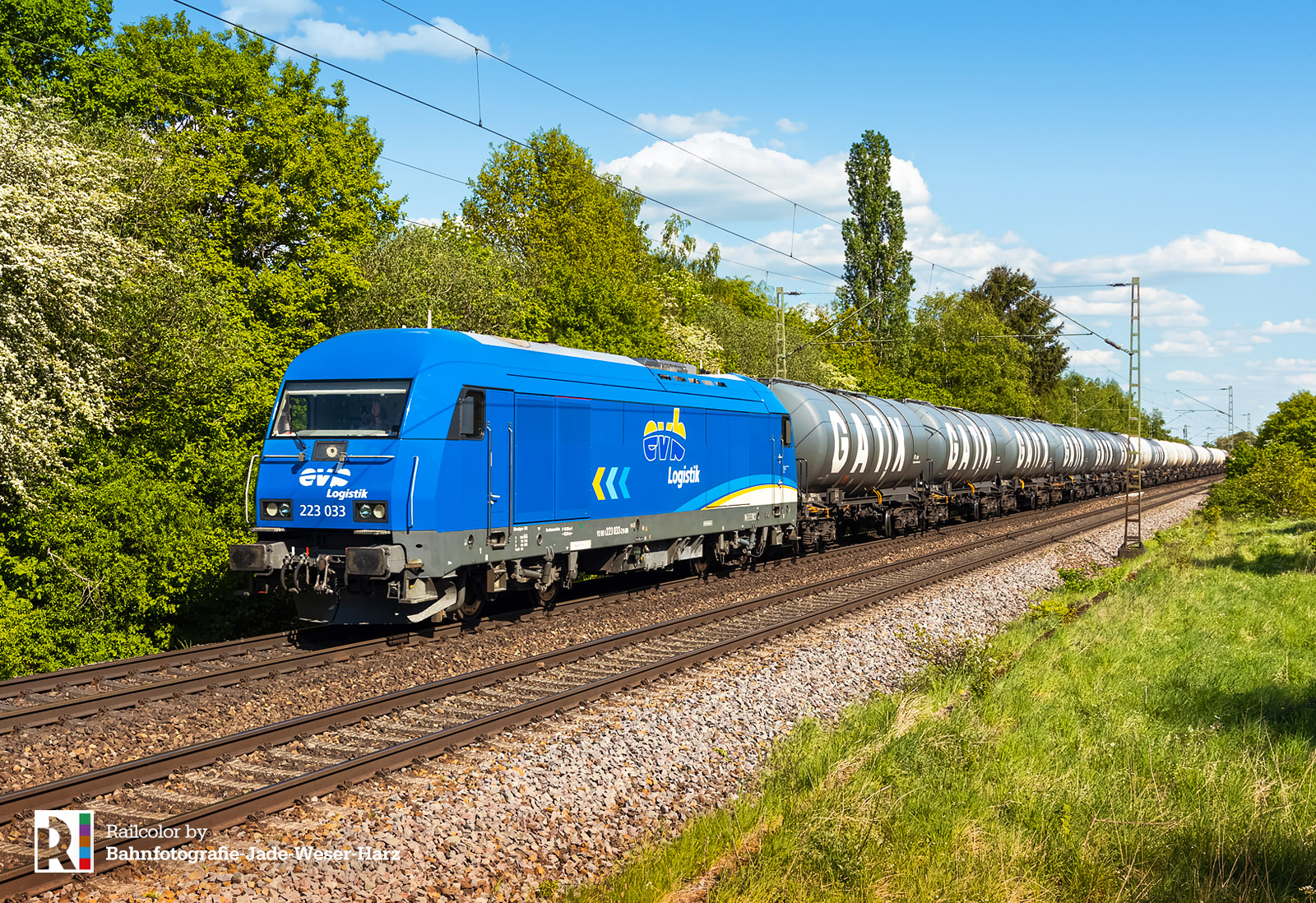 The EuroRunners, numbered 223 031-034, are used for freight traffic, and these activities are now part of the freight department 'EVB Logistik'. Where EVB's passenger services have blue with red accents, the freight branch uses yellow to stand out.