Having been hired from Beacon Rail Leasing only recently, Die Länderbahn's ER 20-013 is now underway in a special promotional livery for 'bodo', which is short for Bodensee-Oberschwaben Verkehrsverbundgesellschaft GmbH. One side features the Bodensee, while the other side shows the green hills in front of the Alps.
Recently, Die Länderbahn (DLB) expanded its fleet of EuroRunner diesel locomotives by hiring three locos from Beacon Rail Leasing. Involved in the deal are ER 20-001, 013, and 015. ER 20-001 appeared on ALEX passenger services quite quickly, but ER 20-013 and 015 were taken in first for the application of a new livery. ER 20-001 and 015 will keep their Beacon Rail blue livery and only see ALEX logos applied.
The German operator also has a fleet of 12 EuroRunners available that are leased from Alpha Trains (223 061-072) and has ER 20-007 on hire from MRCE (the lessor's sole remaining diesel loco). Similar to ER 20-013 and 015, 007 is to keep its current livery, but with the addition of ALEX logos.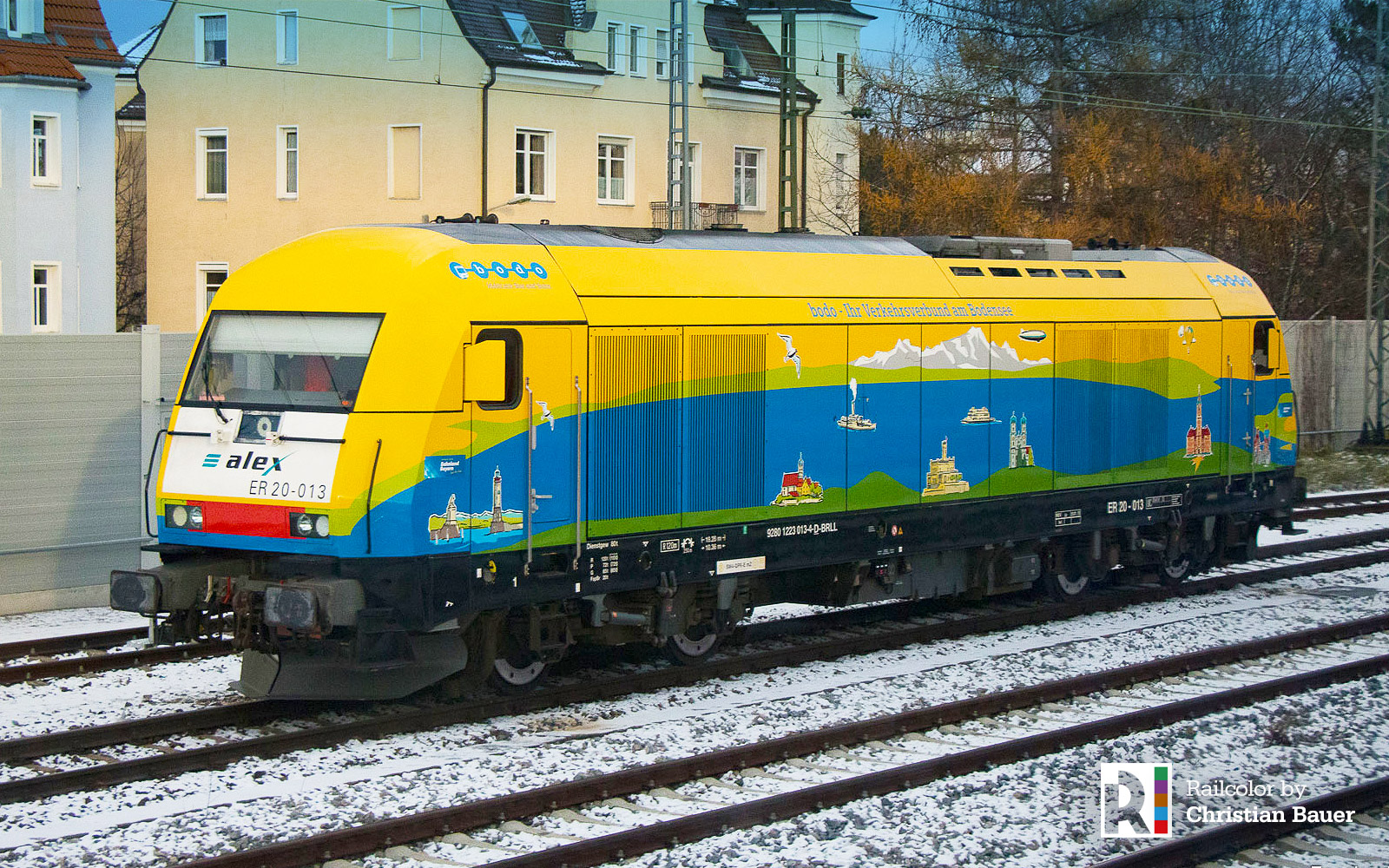 Unlike ER 20-013, EuroRunners ER 20-001, 007 and 015 will keep their current liveries, but with the addition of Alex logos on their fronts and sides, as well as small Bahnland Bayern stickers.