A new challenge for you; the is Smartron 192 005 in a new design by Eisenbahnen und Verkehrsbetriebe Elbe-Weser or EVB Logistik to be more precise. The complete body of the locomotive is wrapped in a blue metallic foil – its color changes with the light and the viewing angle. 
This article was originally published on 05.07.2019 and updated on 10.07.2019 (new photo added).
The locomotive also sports the logos of NECOSS – Neutral Container Shuttle System. EVB is the majority shareholder of this logistics company from Bremen.
We thank Klaus Seidl for the picture: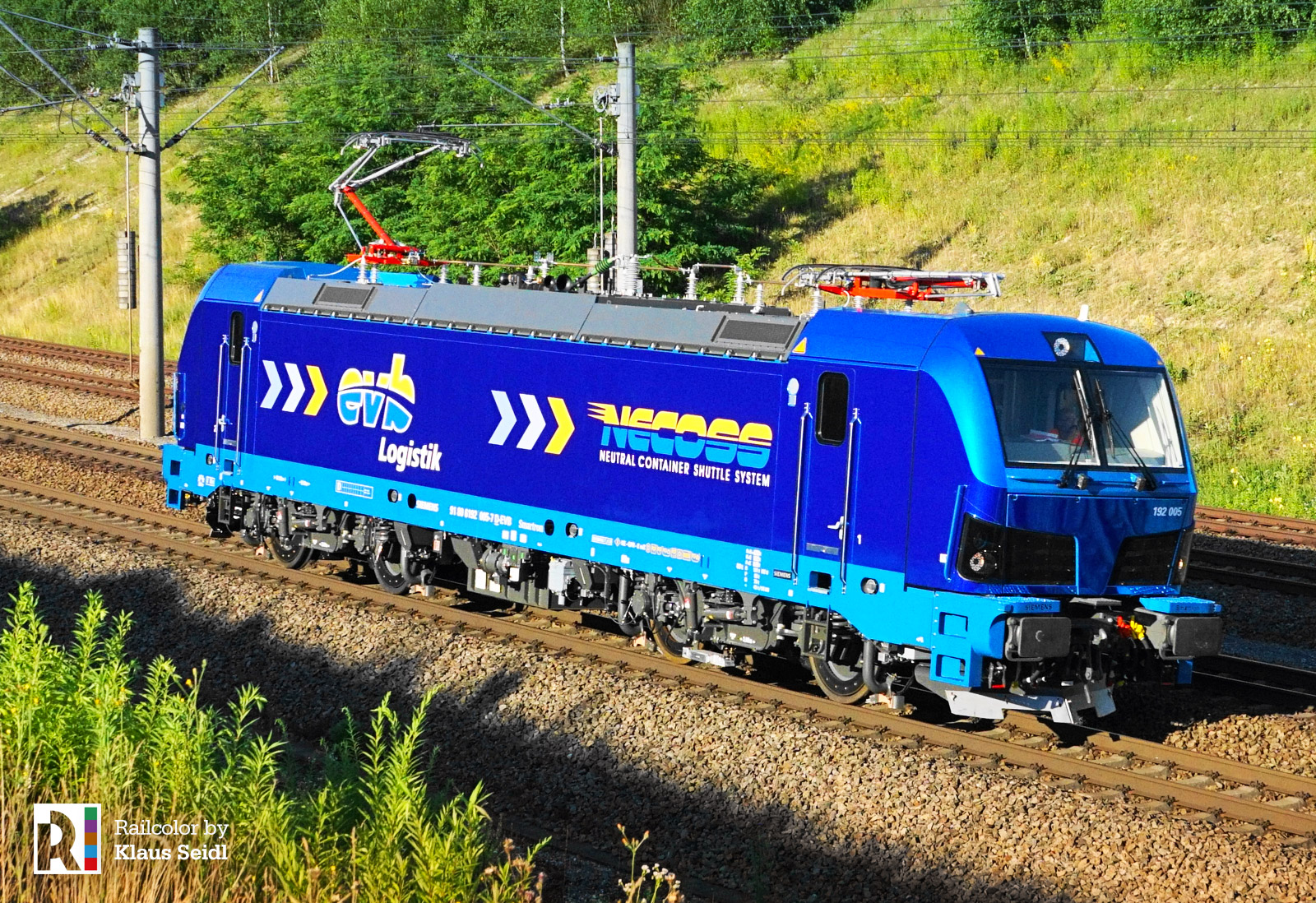 Update 12.07.2019: Now we see 192 005 in action. Christian Klotz caught it passing through Kassel Wilhelmshöhe with a container train on 10.07.2017: