After bringing you an overview of the eight products that will be presented by Siemens, it is now time to showcase Stadler Rails's life-size innovations at InnoTrans 2018. The company is rapidly expanding, to earn its place in the global rail market. Stadler's product portfolio is diversifying and during InnoTrans 2018 we will be able to see the first results of this strategy; a dual mode locomotive, a Tube train for the UK, S-Bahn trains for Berlin, and more: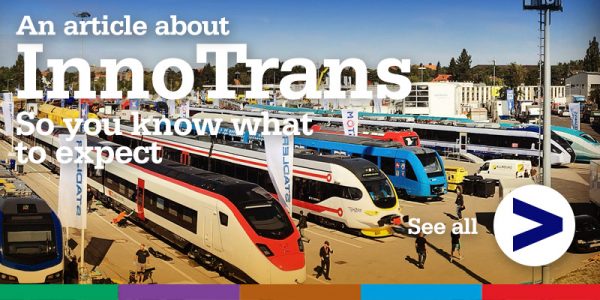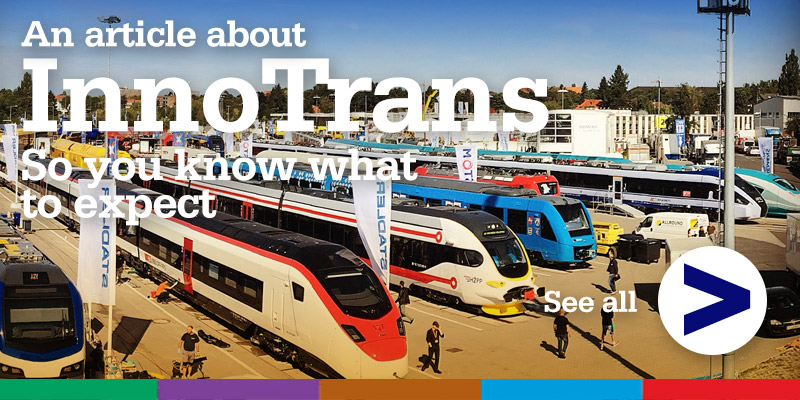 FLIRT for the SOB: the 'Traverso'
Stadler Rail and SOB presented the first unit onn 06.06.2018. The eleven FLIRT vehicles for the SOB comprise six 8-car and five 4-car latest generation multiple units. All of the trains meet the most recent European legislation regarding equal access for disabled persons, and have an information system with between four and seven screens per car.
The trains run at an operating speed of 160 kilometres an hour and have a new, lightweight bogie which can be replaced quickly during maintenance work. An eight-car "Traverso" will be on show at InnoTrans. 
Metro for Glasgow
A new market to Stadler Rail, subway trains. In 2016 the city of Glasgow awarded Stadler Rail and Ansaldo STS a contract 200 million pound contract for 17 40-car driverless metros and a new signalling system. The units are a good 39 metres long and can reach speeds of 58 km/hour. Platform Screen Doors (PSD) are fitted to ensure secure operation.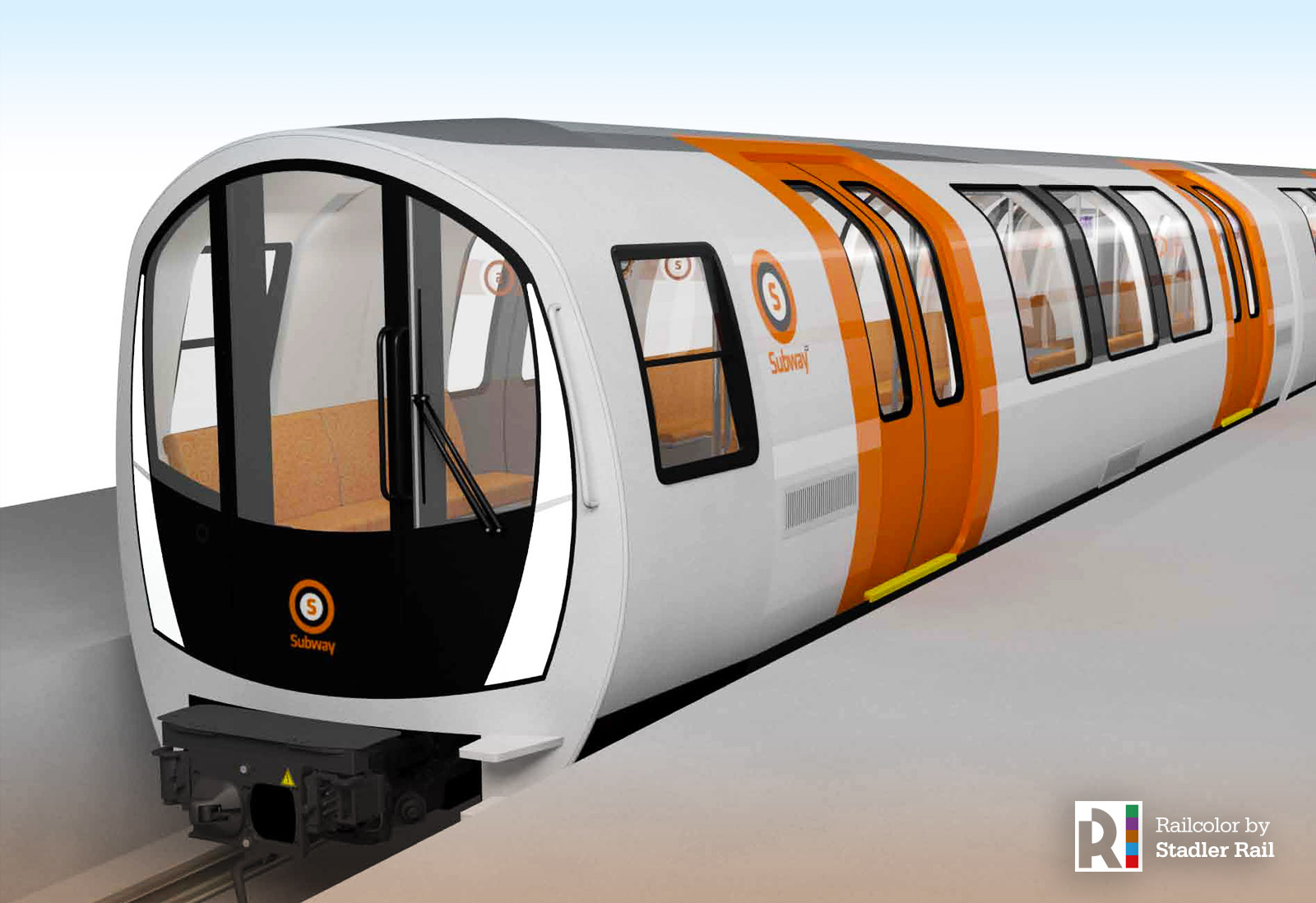 The Glasgow Subway is being fully modernised and switched to a completely automatic, driverless system. The even floor level throughout the interior and six large entrance doors on each side make the trains particularly user-friendly.
Tailor-made: the new 'Mandarinli' for RBS
A curious project, the new generation of S-Bahn trains for Regional Verkehr Bern-Solothurn (RBS). Curious because RBS first let Tricon made a design, after consulting its passengers during a crowdsourcing project, and then started searching for a manufacturer to make it real. In 2016 Stadler Rail was selected to built the fourteen 4-car sets.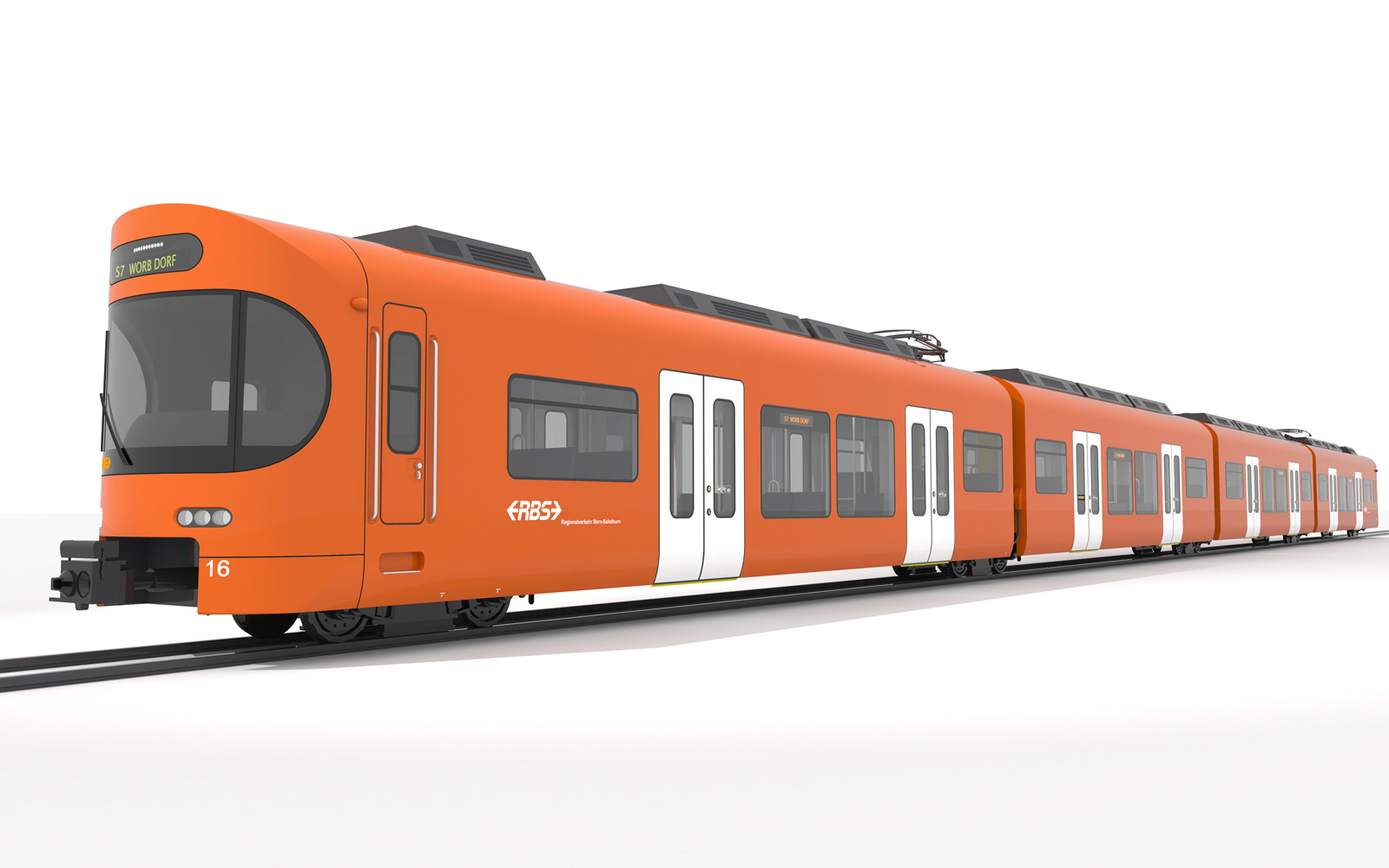 The trains are fully air-conditioned and allow uninterrupted access along the entire length of 60 metres. Passengers can board and alight more quickly thanks to the eight doors per train and higher proportion of standing room. The trains can reach maximum speeds of 100 kilometres an hour. Earlier we already showed you the mock-up for these trains.
KISS/DOSTO for Sweden: Mälartag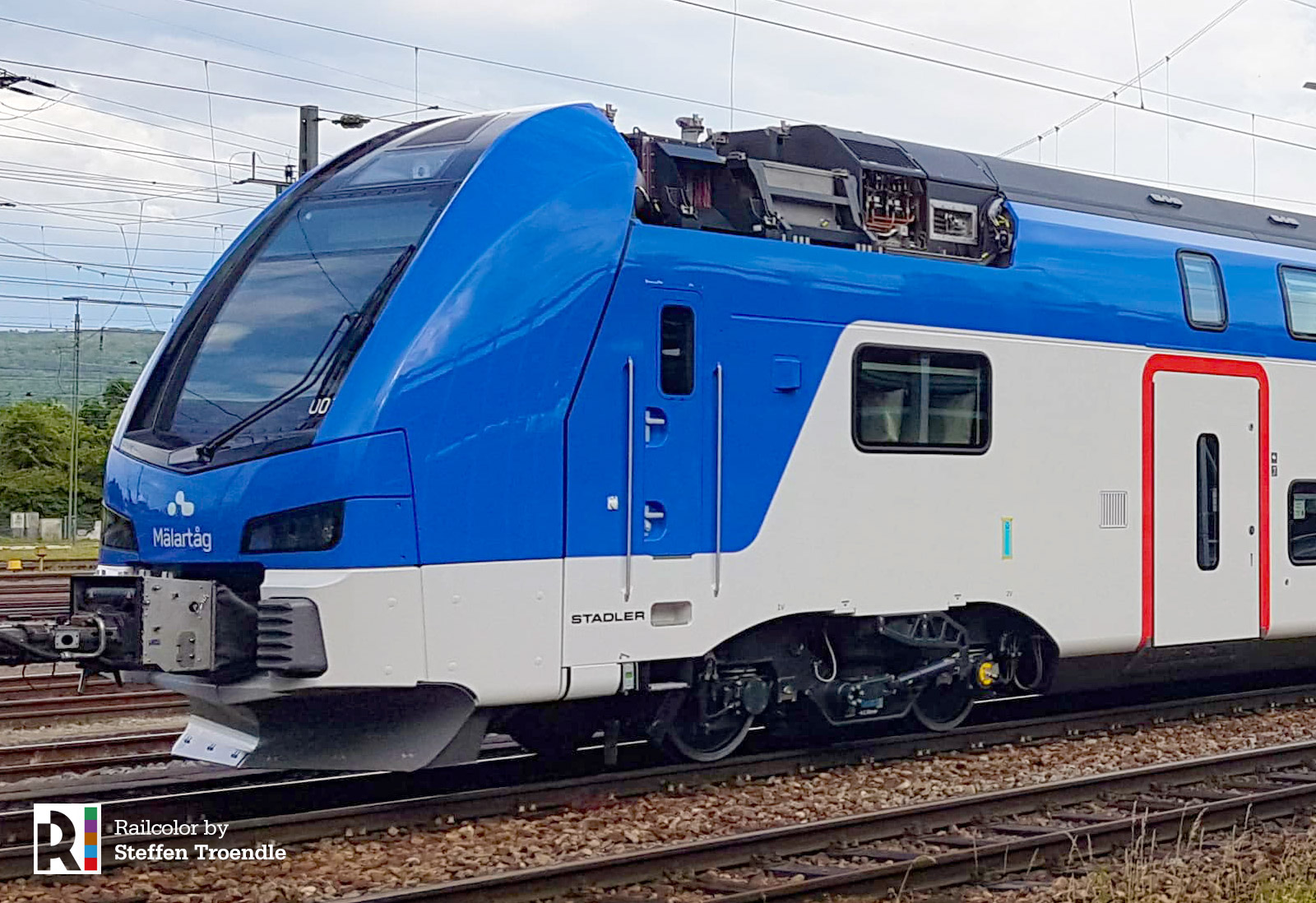 This double-decker EMU will be operated in the Lake Malar region, west of Stockholm. Their maximum authorized speed is 200 km/hour. The contract with Mälab is the first order placed as part of the framework agreement concluded by the Swedish leasing firm Transitio in 2014 with three suppliers for the procurement of regional rail vehicles. Read more about the first completed unit here.
FLIRT for Greater Anglia
It is a large contract, Stadler Rail is currently building the first FLIRT units for the UK market. These will be delivered to the operators of the Greater Anglia franchise, covering the train services in the northeast of London.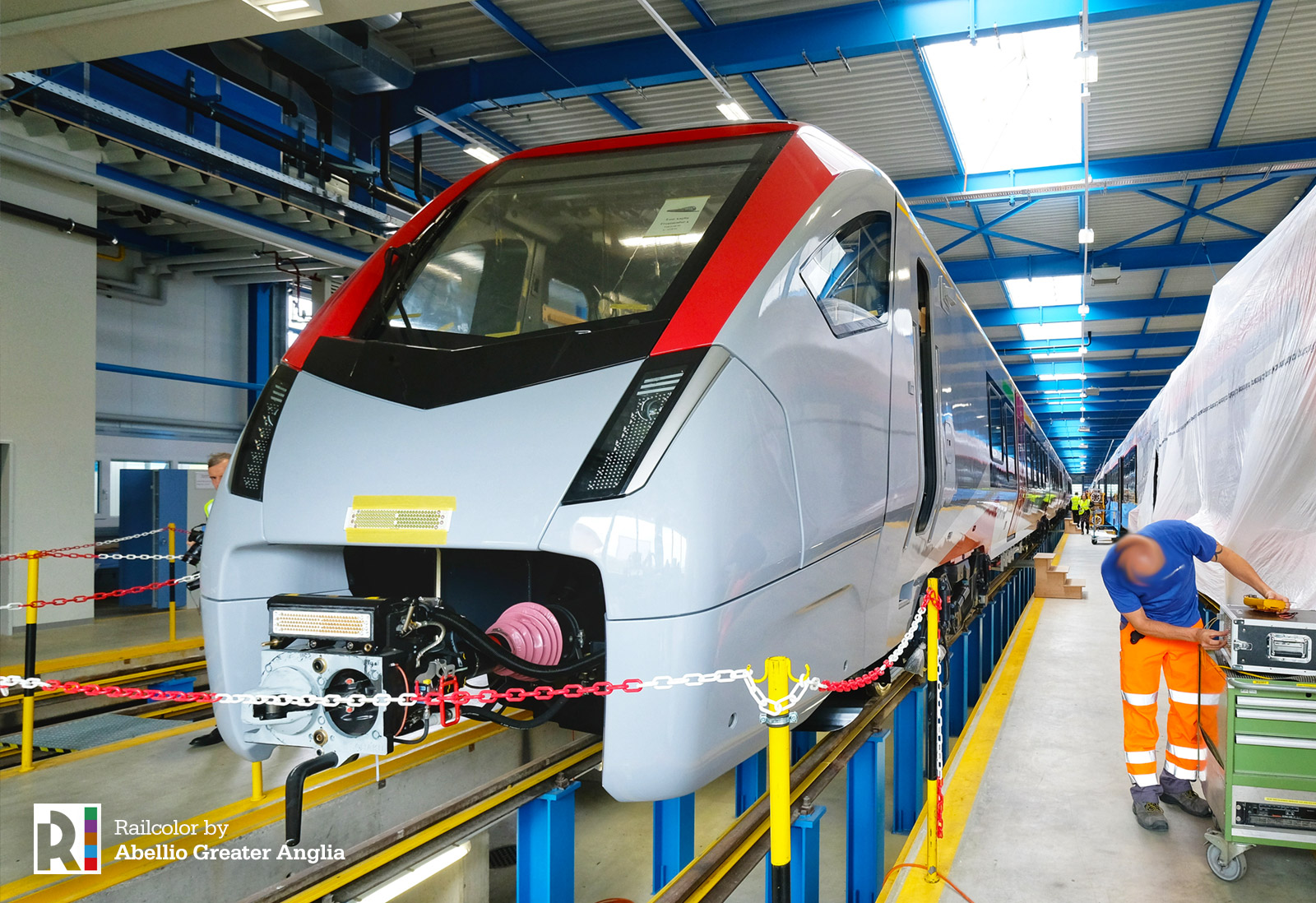 In total 58 trains are being constructed, 20 12-car Intercity EMUs and 38 3/4-car bi-modal regional multiple units, that can run on electricity or diesel.
The EuroDual for HVLE
Maybe the train most of us are most looking forward too: the Stadler EuroDual, that will be presented in the livery of German rail freight company HVLE. It is a unique project at this moment, a 6-axle electric dual-mode locomotive with a 2.8 MW diesel engine.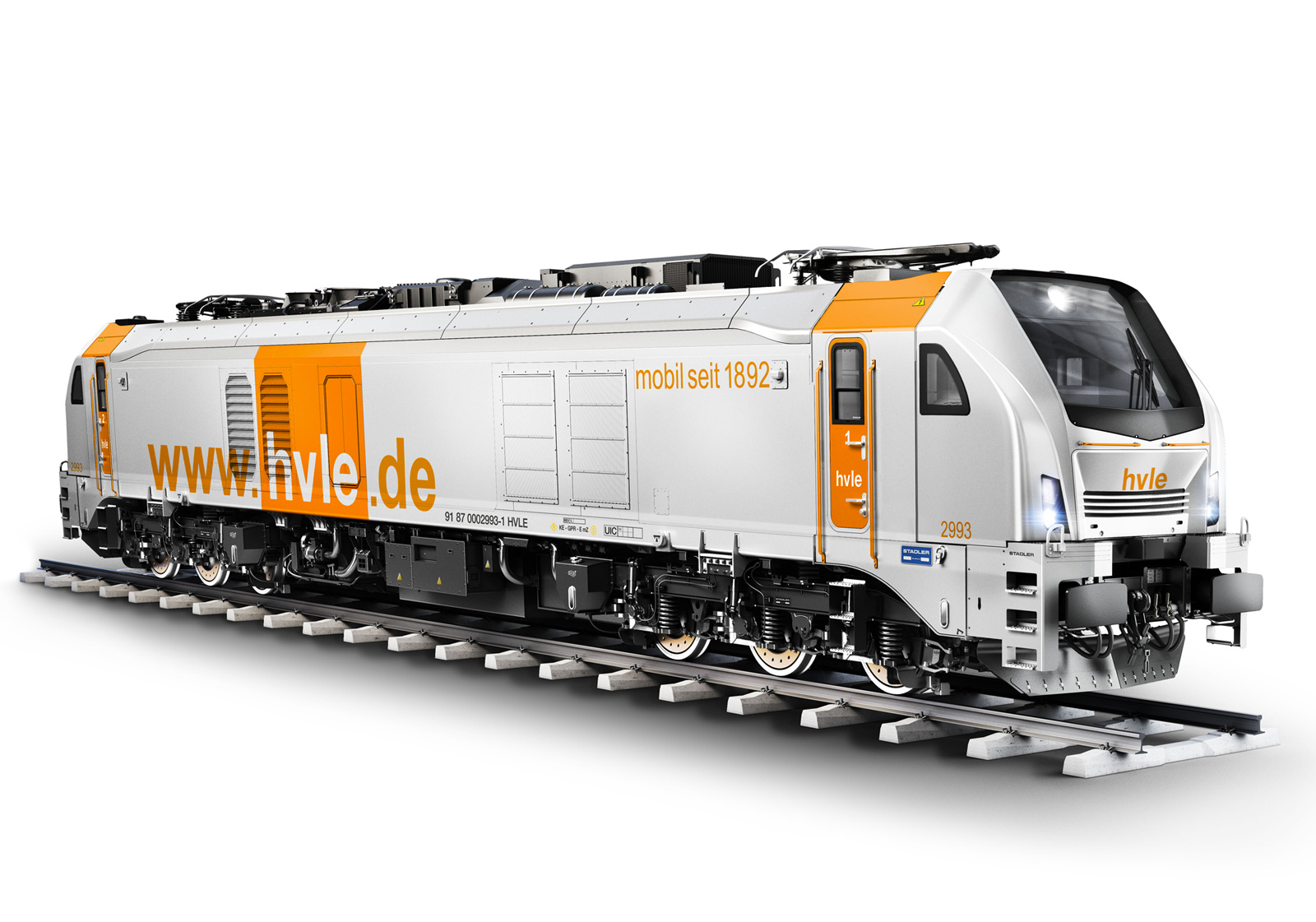 The artist impression shown above is from 2017. Since then Stadler Rail has released different artist impression of similar models, but several time with a different front design. Let's what the final product looks like. Stadler states this locomotive's versatile platform was developed for freight and long-distance transport at speeds of up to 160 km/hour on electrified and non-electrified lines.
S-Bahn for Berlin
S-Bahn Berlin GmbH has signed a contract for the delivery of up to 1,380 cars with a consortium made up of Stadler Pankow GmbH and Siemens. A binding order has been placed for an initial 106 trains. S-Bahn Berlin, a subsidiary of Deutsche Bahn, plans to use the new vehicles on around a third of the entire suburban rail network in Berlin.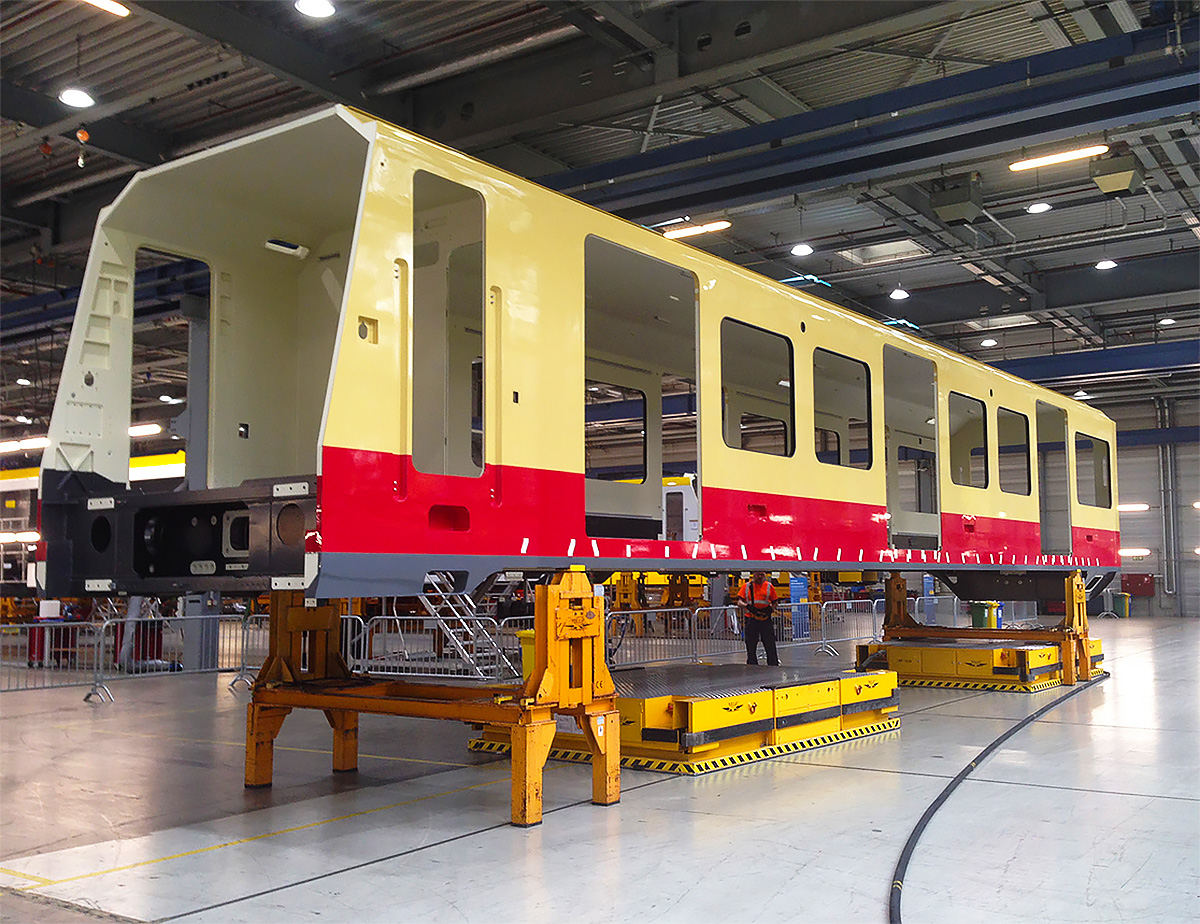 The first ten vehicles are now being built around the corner in Berlin-Pankow, and will be put into service from as early as 2020. All the remaining vehicles will then be brought out onto the rails gradually up until 2023.
Pick your favorite!
Now that you've seen them all, we have a simple question for you: What's your favorite? Make your opinion matter by visiting our Facebook page and picking the Stadler vehicle you're most eager to see at the exhibition.