Stadler Rail has started testing the first FLIRT UK at its commissioning centre in in Erlen (CH). It is a 4-car bi-mode multiple unit (BMU) of which 38 units will be built (Class 755).
Although the train is yet to be fitted with seats, wifi, toilets, and bicycle racks, it is possible to drive it and carry out safety and performance tests on it, to make sure all necessary standards are met.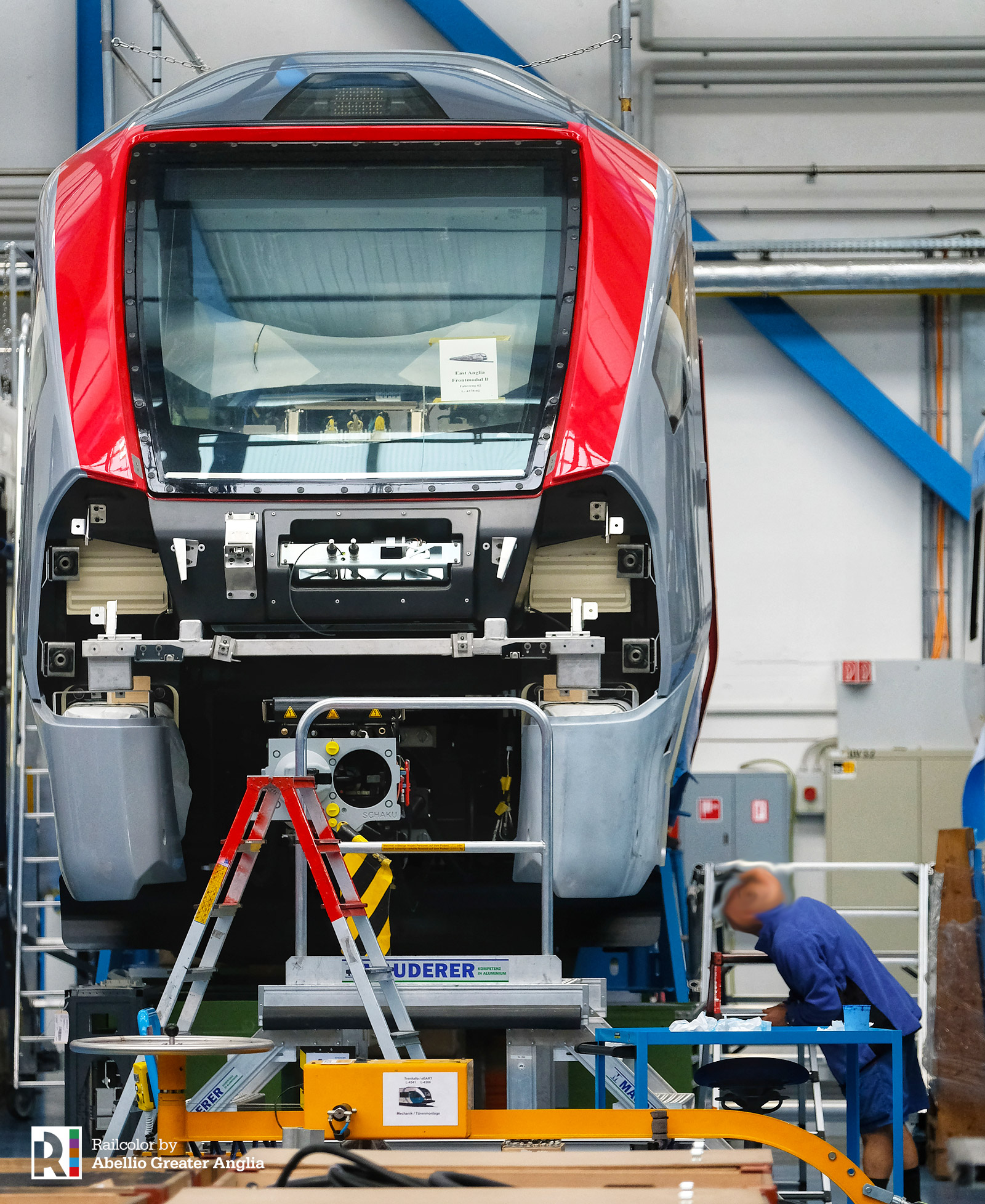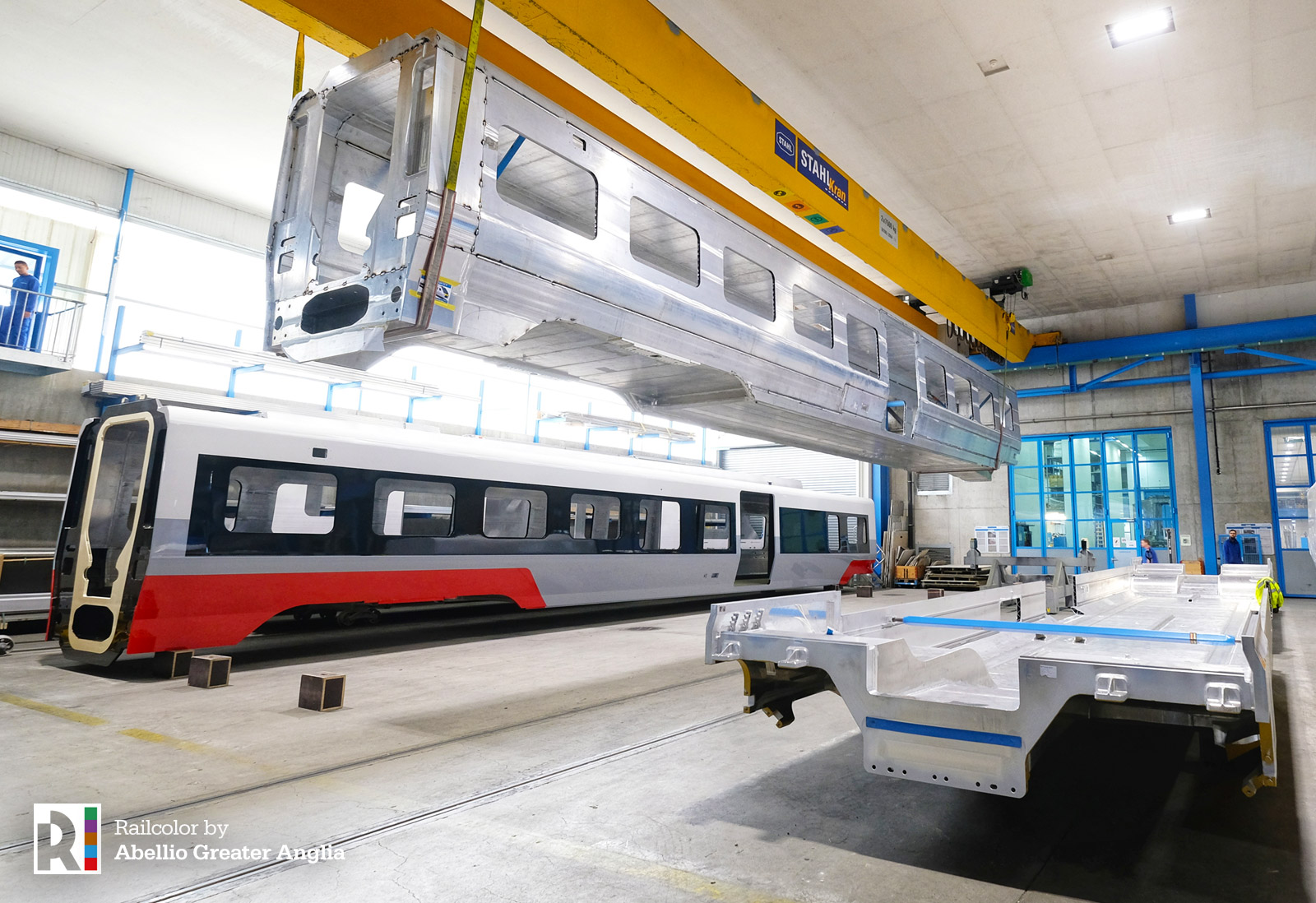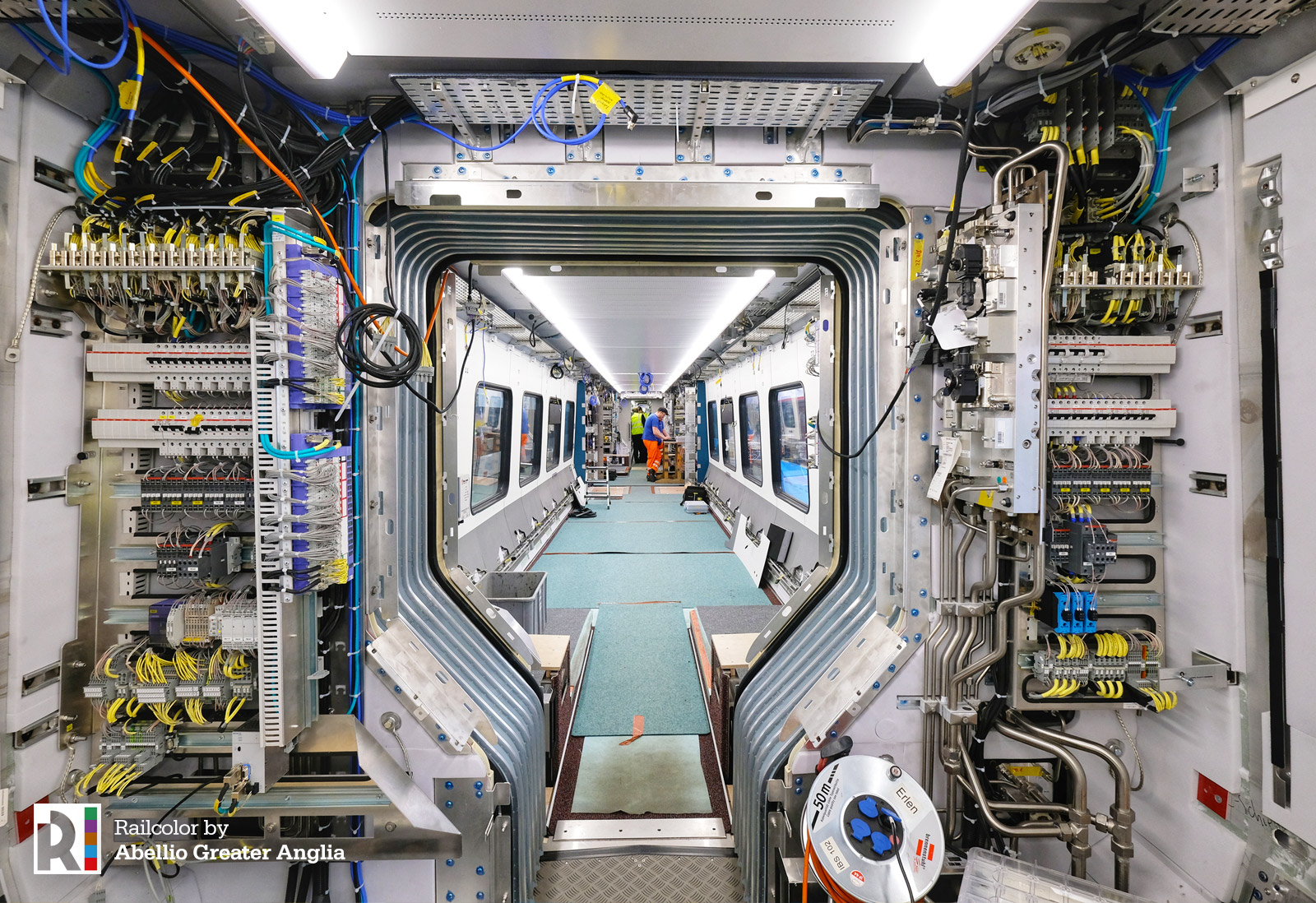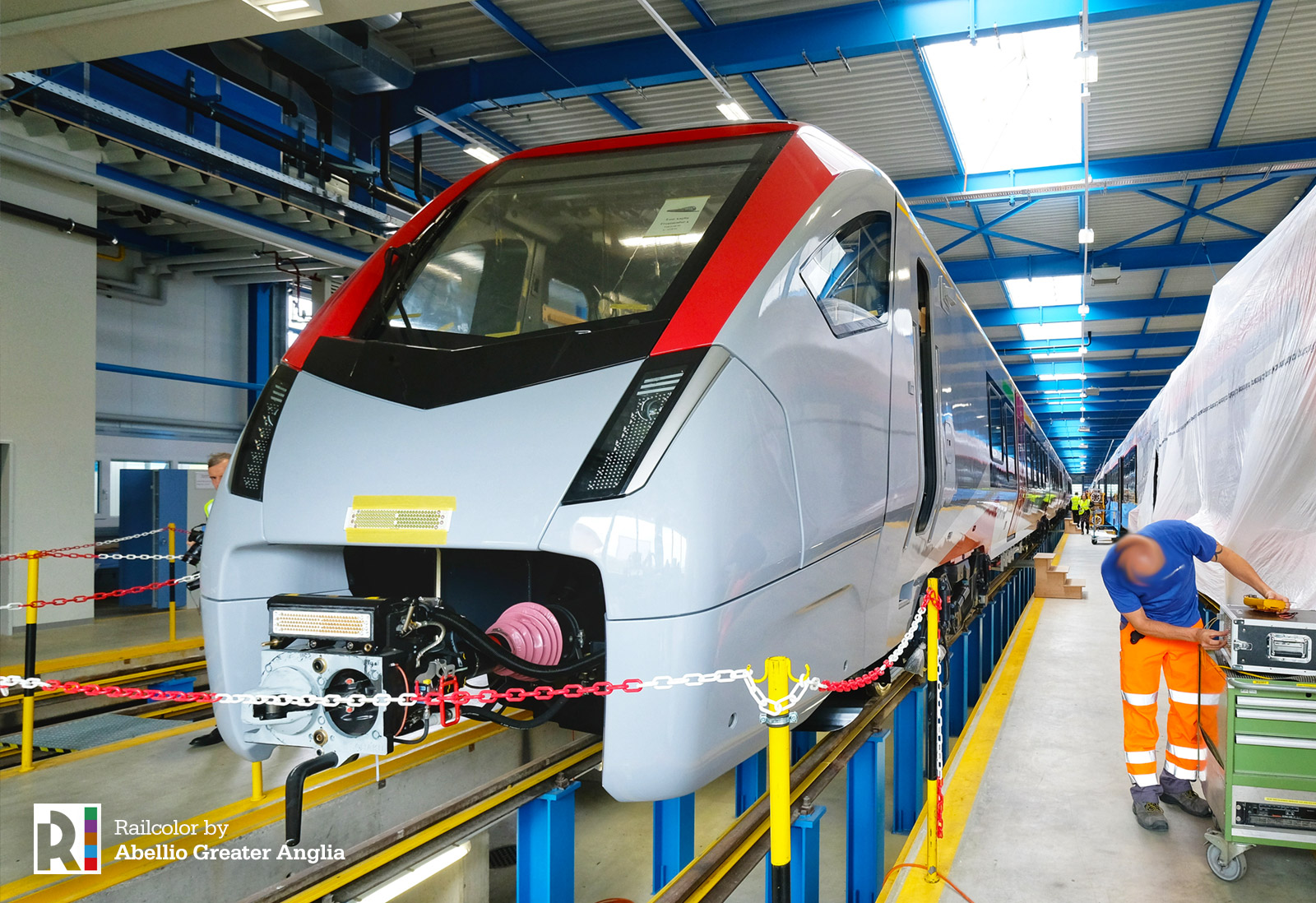 The diesel engine, which is fitted into the middle of the trains, meets the latest, tighter, standards for emissions and is also quieter than existing diesel engines. When the bi-mode trains are running underneath an electric line, they can switch to electricity mode and take advantage of electric energy rather than diesel.
As with other modern electric trains, energy created when braking under an electric line is put back into the overhead wires to be used by other trains to accelerate – further helping to save energy. Even in diesel mode, the trains can brake electrically by using a "brake resistor", which means there are less brake pads used so less dust is produced and released into the environment.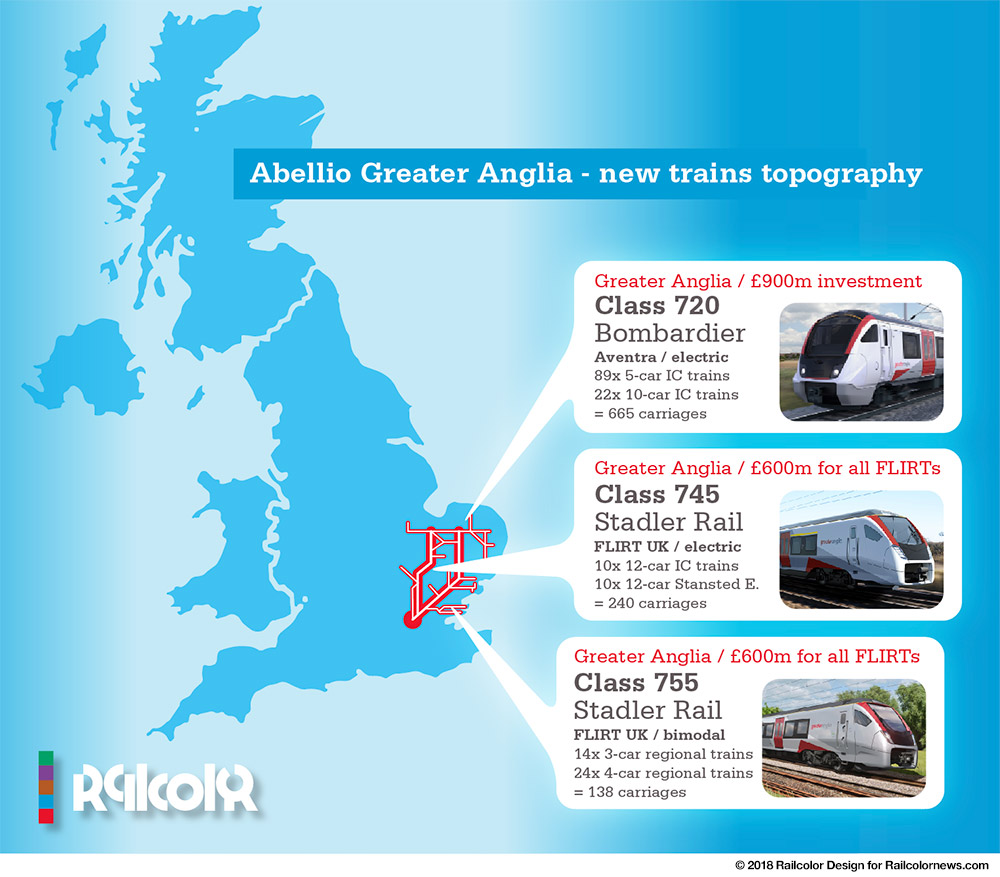 At the same time, Greater Anglia's brand new intercity and Stansted Express trains (Class 745) are being assembled in another factory nearby.
To learn more about the new Greater Anglia fleet, check our Expert article.
In social media:
From next year you'll be able to see this brand new train on rural lines around East Anglia including Norwich to Lowestoft, Great Yarmouth, Sheringham & Cambridge; Ipswich to Lowestoft, Felixstowe & Cambridge; Marks Tey to Sudbury. Can't wait! #newtrains pic.twitter.com/75UNM40rxL

— Greater Anglia News (@GreaterAngliaPR) May 10, 2018
We're replacing our current diesel trains with quieter more environmentally friendly brand new trains which can switch between diesel and electricity #greeneranglia pic.twitter.com/Nb0YqSGgbc

— Greater Anglia News (@GreaterAngliaPR) May 11, 2018
Update 23.05.2018: Yellow noses:
Look at this! The second assembled bimode train now ready for testing at Stadler's factory in Bussnang. Next year it will be running on lines like Ipswich to Lowestoft and Marks Tey to Sudbury #newtrains pic.twitter.com/GUcKCsJloP

— Greater Anglia News (@GreaterAngliaPR) May 23, 2018