This year, Stadler Rail is on a streak revealing trains for new markets. First, we showed you the Malartag KISS / DOSTO train for Transitio > Mälab, Sweden. Now, it's time to pay a visit to another member of the ever-growing international FLIRT family – the one for Greater Anglia in the United Kingdom.
Product: Rock Rail > Abellio Rail Class 755 – Stadler FLIRT UK bi-mode unit (BMU)
Super new? Yes, although the FLIRT platform itself has been long-established, the is a new development. For the first time Stadler Rail is building a FLIRT for the UK market, compliant with the smaller UK loading gauge. The Class 755 BMU is of course extra special (there will also be a electric Class 745) because of its 4-axle 'motor car'. The first 755 was released for testing in May this year.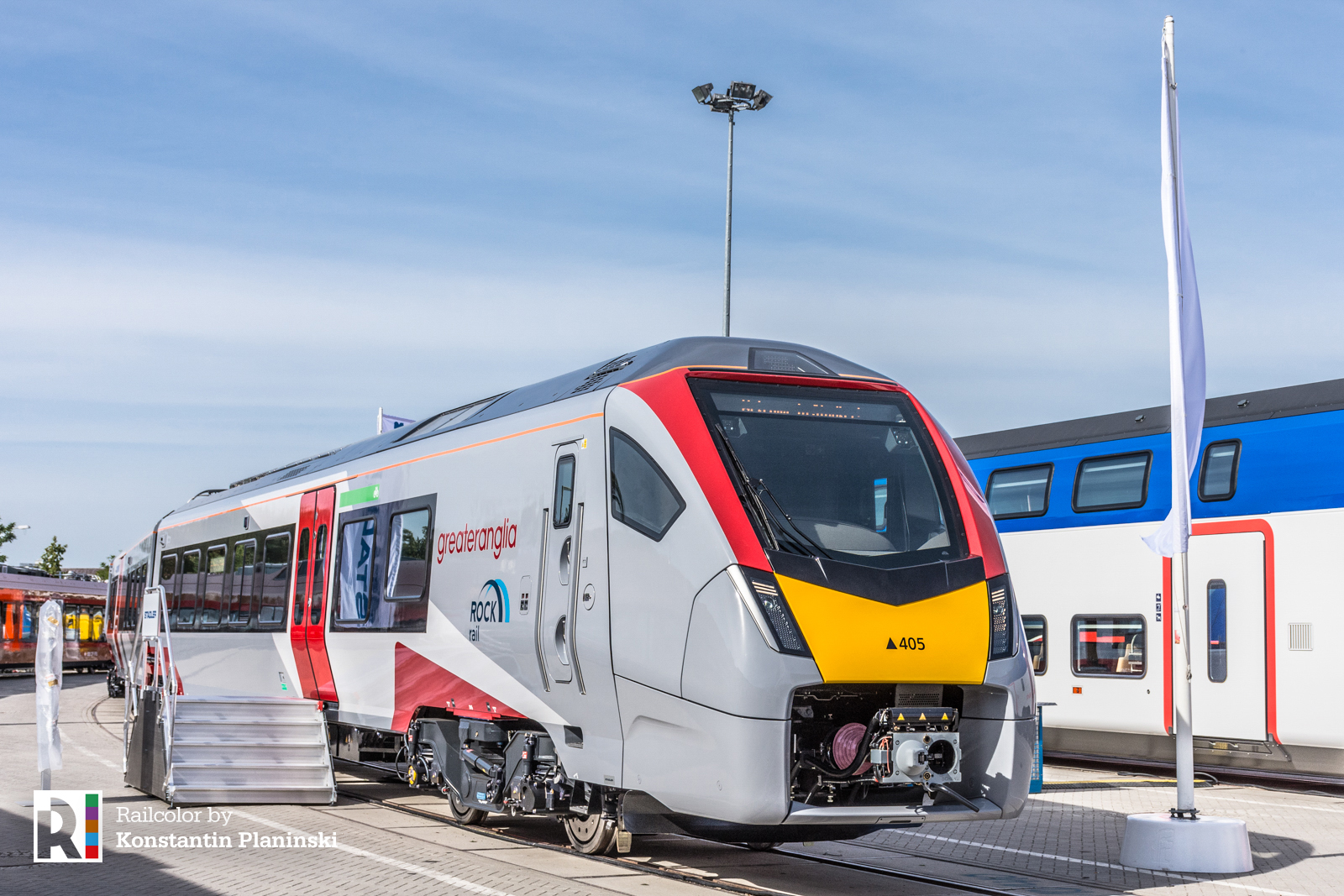 Sorry, to read this article, you need an Expert subscription – for a small fee per month, you will be able to read all our publications + you support the development of this website. Order your subscription here and let's make Railcolor better together!