Stansted Airport Express trains, connecting Liverpool Street in the center of London with the airport east of the city, just got a quality boost: The new Stadler FLIRT EMUs Class 745/1 entered the service. And these are no small trains – they consist of 12 cars.
Flying to London's Stansted airport? Chances are now that you will travel to the center of the UK's capital with new FLIRT trains made by Swiss Stadler Rail. Count the carriages – as these trains are looong.
12-car-long to be precise. The units have started the operation on 28.07.2020, replacing older 8-car trains. This results in an 83% capacity boost – each train now offers 767 seats. There will be ten FLIRT units for the Stansted Express service, numbered 745101 – 745110.
Update 03.08.2020:
Thanks to Toby Radziszewski (who was a nice Flickr profile you can follow), we have a picture of 745103 captured on the first day of service, which was not the best start for these units. They faced multiple technical issues requesting the assistance to keep the traffic flowing: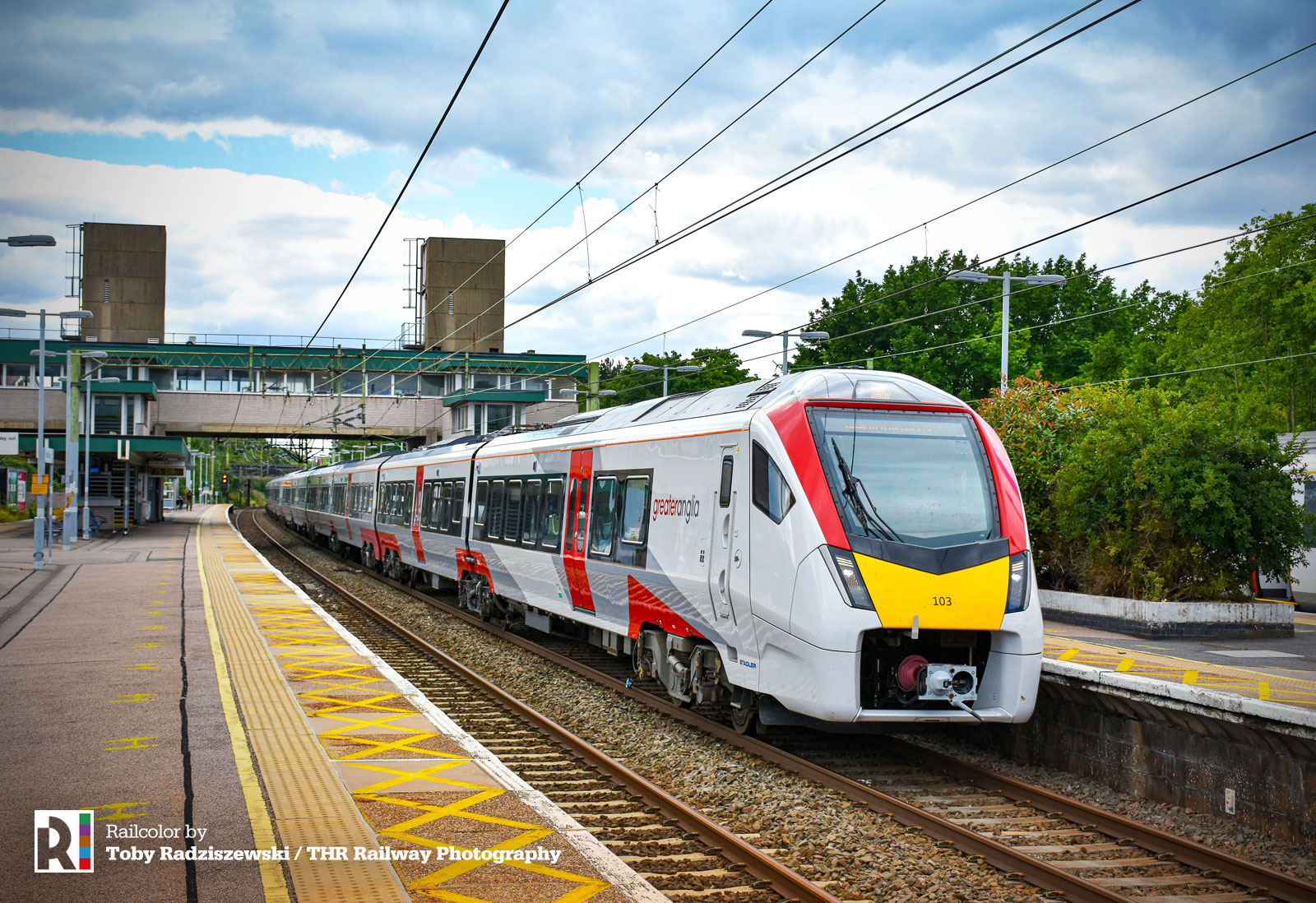 It will still take six to nine months to replace the current rolling stock. The current fleet of Stansted Express will be cascaded move to other routes in the West Anglia area. The oldest trains will thus retire from these lines.
Stadler FLIRT UK trains for Abellio Greater Anglia are owned by a leasing company Rock Rail and leased for the duration of their franchise, i.e. until 2025.
Video: Watch the 12-car train during a test:
We have dedicated a nice and extensive article including maps to the new trains of Greater Anglia. This included the 12-car units for Stansted Express. Ten more 12-car units will be added for the InterCity services, also designated Class 745.
Additionally, fourteen 3-car and twenty-four 4-car regional bi-mode trains will operate under designation as Class 755.