The 29th of July marks the official premiere of Greater Anglia's FLIRT bi-mode in regular service. A 4-car trainset was the first one to run the morning service from Lowestoft to Norwich in UK's East Anglia.
The maiden voyage of started this morning at 07:47 AM. Unit '410' was the chosen one to make the official debut: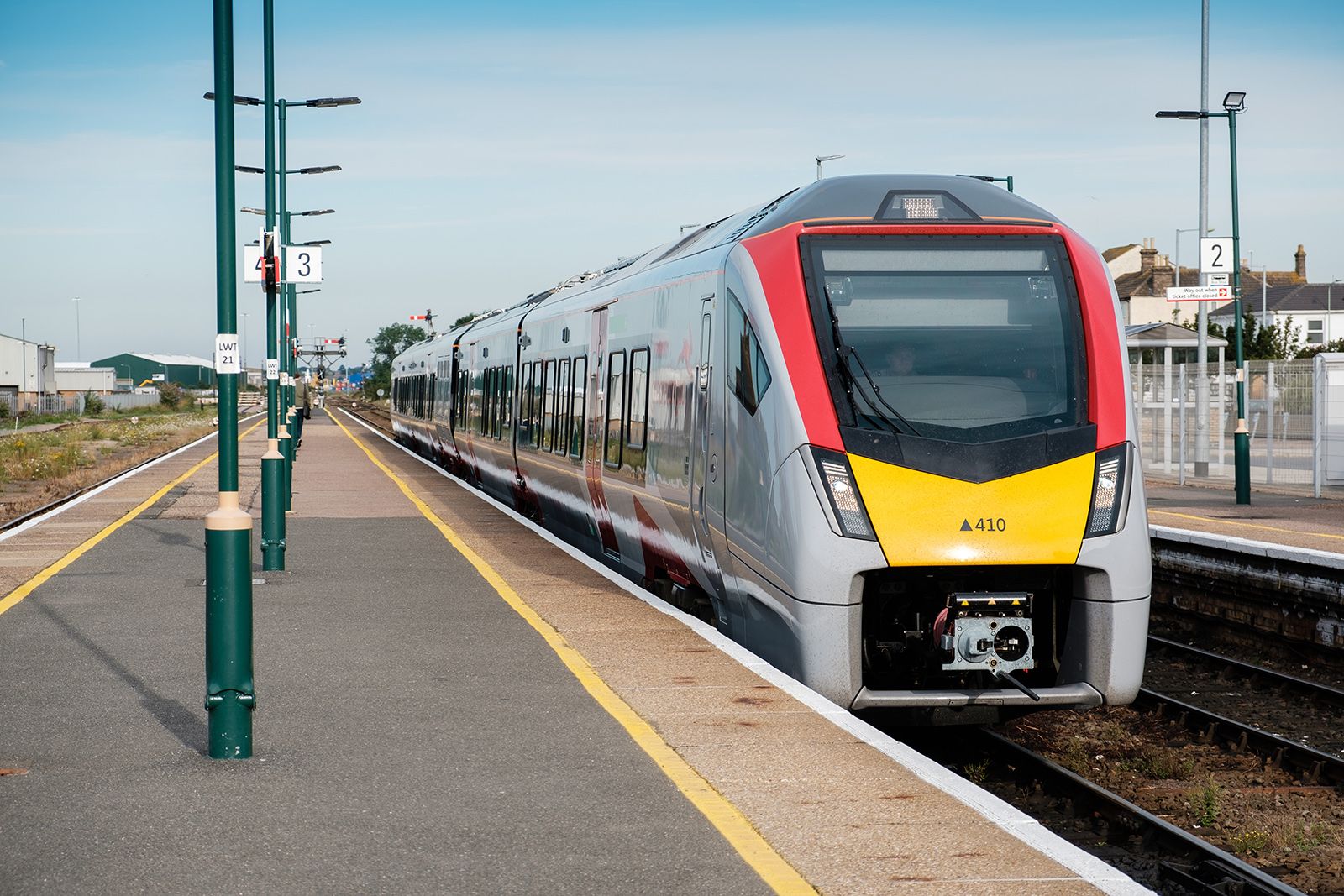 Greater Anglia will be marking the introduction of new trains on each of its routes over the coming months. In the early stages of the rollout, a small number of services between Norwich and Great Yarmouth and Norwich and Lowestoft will be operated by new trains. These will be followed by some services between Norwich and Cambridge. Most of the new bi-mode trains are expected to enter service by the end of this year.
"This is an important and significant day for us today – and one we have all been looking forward to. Our first new train has now entered passenger service and it's the start of a new era." – Jamie Burles, Greater Anglia managing director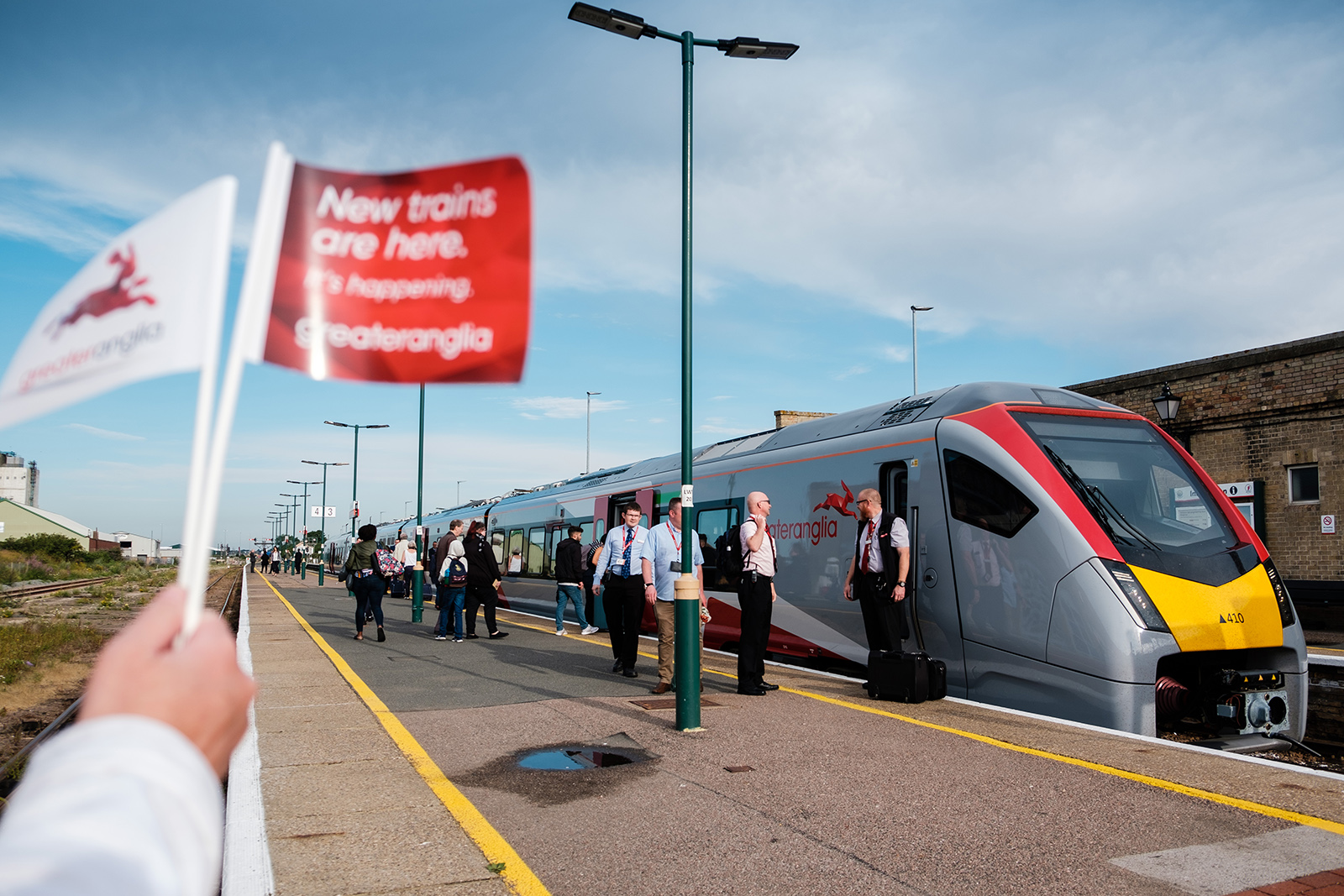 "Rock Rail is delighted to see the second of its fleets enter passenger service and mark the start of a step-change in the travel experiences for rail passengers across Greater Anglia. It follows the introduction of Rock Rail's first fleet on Great Northern routes earlier this year." – Mark Swindell, chief executive officer Rock Rail
About Greater Anglia's FLIRT bi-modes
The FLIRT bi-mode trainsets are part of a EUR 660.26 million investment, which has been financed by Rock Rail East Anglia. The trains will be leased to Greater Anglia for the life of the franchise. A total of 38 regional trainsets are being delivered, as follows:
24 x 4-car units > 755 401-424
14 x 3-car units > 755 325-338
Produced by Stadler Rail of Switzerland, they can switch between electric and diesel power. Compared to the current fleet of 40-year-old trains, the FLIRTs offer a higher passenger capacity and bring features such as air conditioning, plug and USB points, as well as and improved accessibility. Vehicle maintenance is to be carried out at Norwich Crown Point depot.
Video