At Stadler Rail in Bussnang, a wooden model of a new generation of S-Bahn trains for Regional Verkehr Bern-Solothurn (RBS) is currently being built. From 2018, the new "Mandarinli" (or 'little mandarin') will enter revenue service on line S7, replacing rolling stock from the seventies.
We thank Jürg D. Lüthard and Henk Zwoferink for the images and support 
With the mock-up in Bussnang, the interior design of the new RBS trains is being evaluated, because nothing can beat a 1:1 scale tangible model when it comes down to validating spatial experience and practicality. Train drivers, passengers, representatives of the association for disabled people, all stakeholders will get a chance to refelct on the proposed design. If needed, modifications can be implemented before the first final product is being built.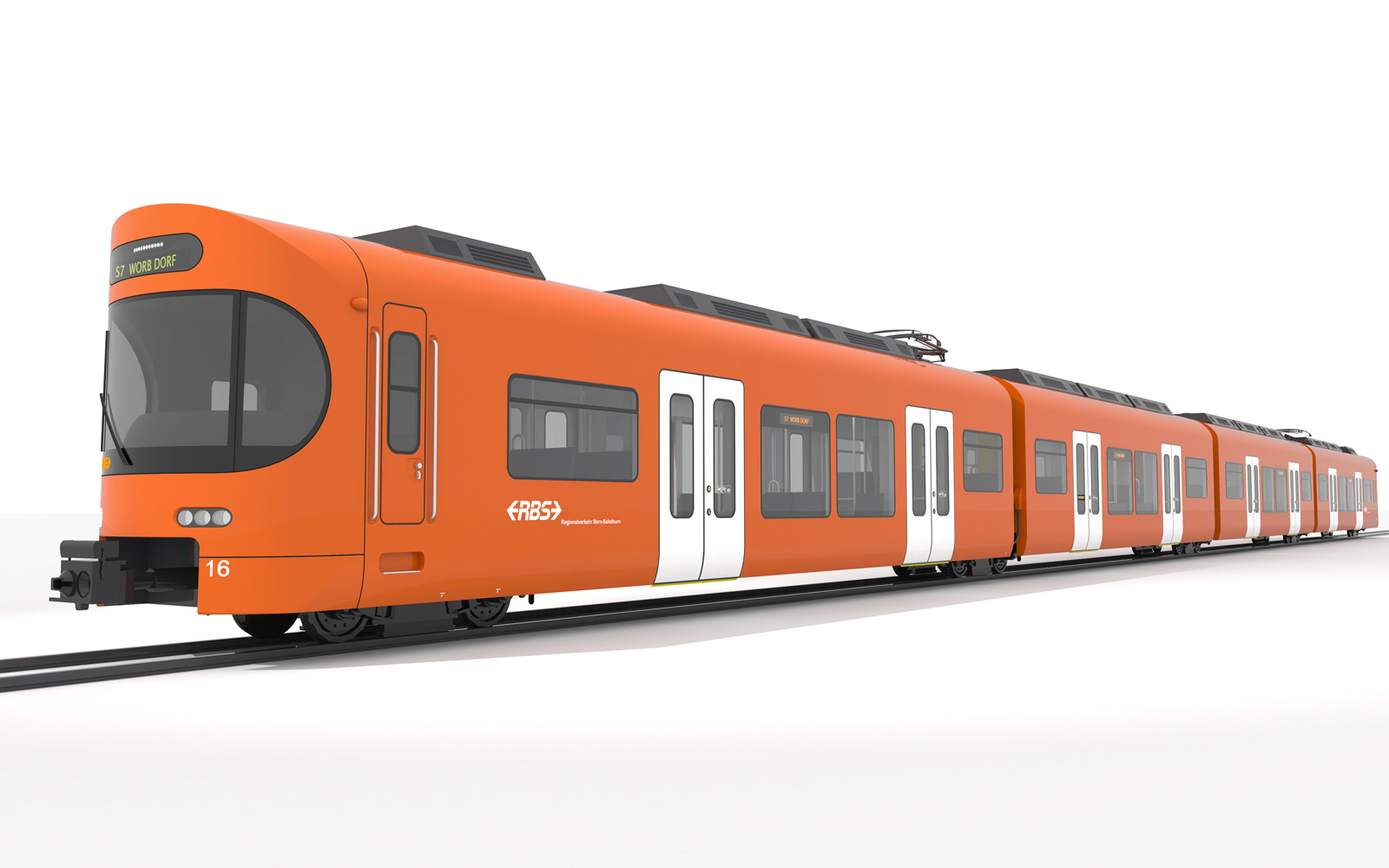 In 2016, RBS ordered fourteen new 4-car EMUs for an amount of 134 million Swiss francs. Design agency Tricon made a vehicle design for RBS, before a tender was issued to find a manufacturer. An extra challenge for Stadler Rail, that has to develop a custom-made design.