Welcome. Every Tuesday we bring you the latest news on new electric locomotives being built in Europe. New liveries and remarkable operator changes are also mentioned. Enjoy! Oh, do you have comments or questions, contact us here!
---
Receive a notification in your email when a new Railcolor Weekly is published! Subscribe to our news letter service:
---
Akiem: First Akiem DE/AT/HU/RO locomotive is out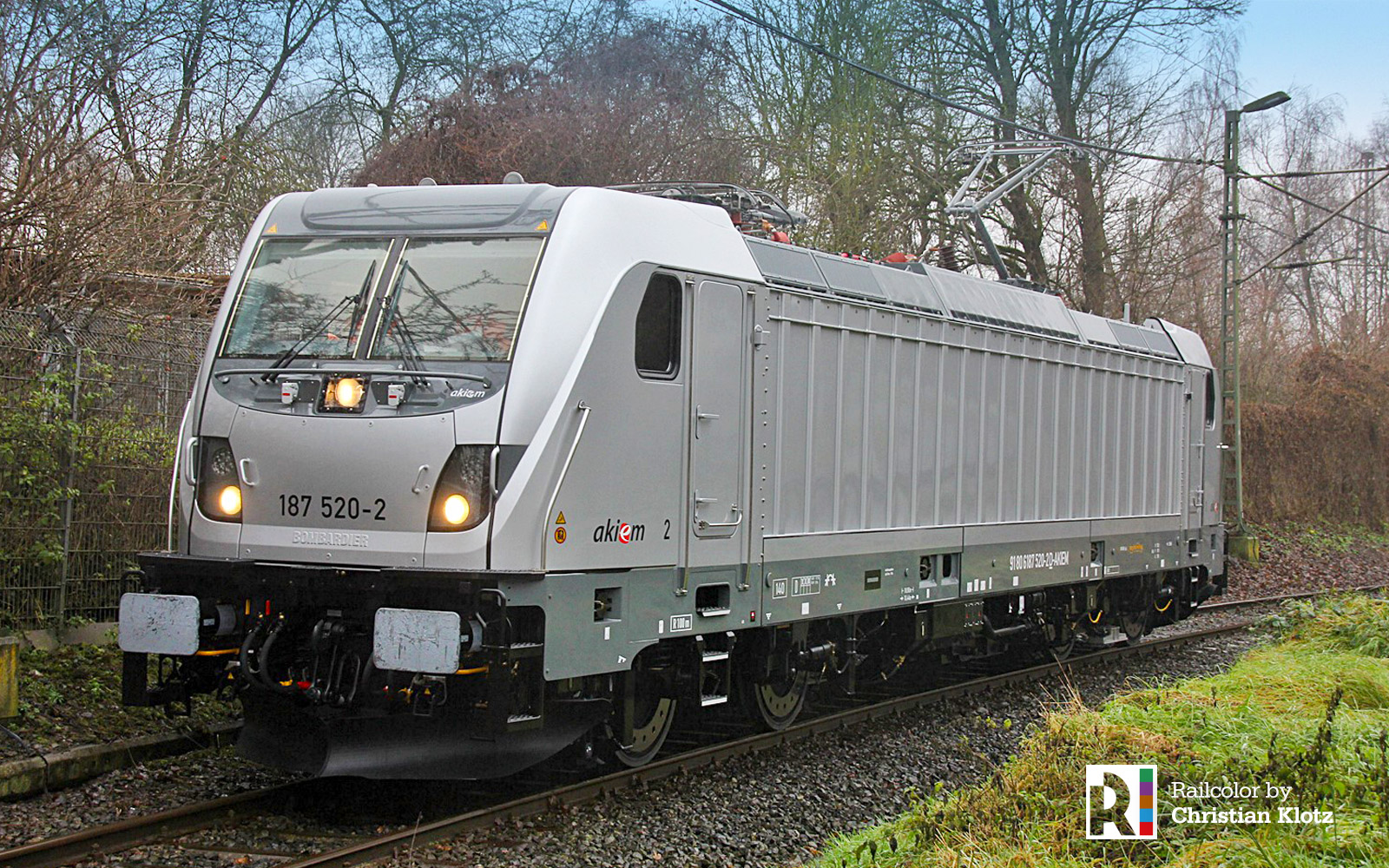 On 19.12.2017 the first of five TRAXX AC3 locomotives for Akiem was released, having the DE/AT/HU/RO country specific package. They will form the 187 520-524 sub series. These locomotives are part of Akiem's frame contract with Bombardier for 52 new locomotives, of which 36 have been ordered until now. Read more
---
Akiem > HSL Logistik: colourful duo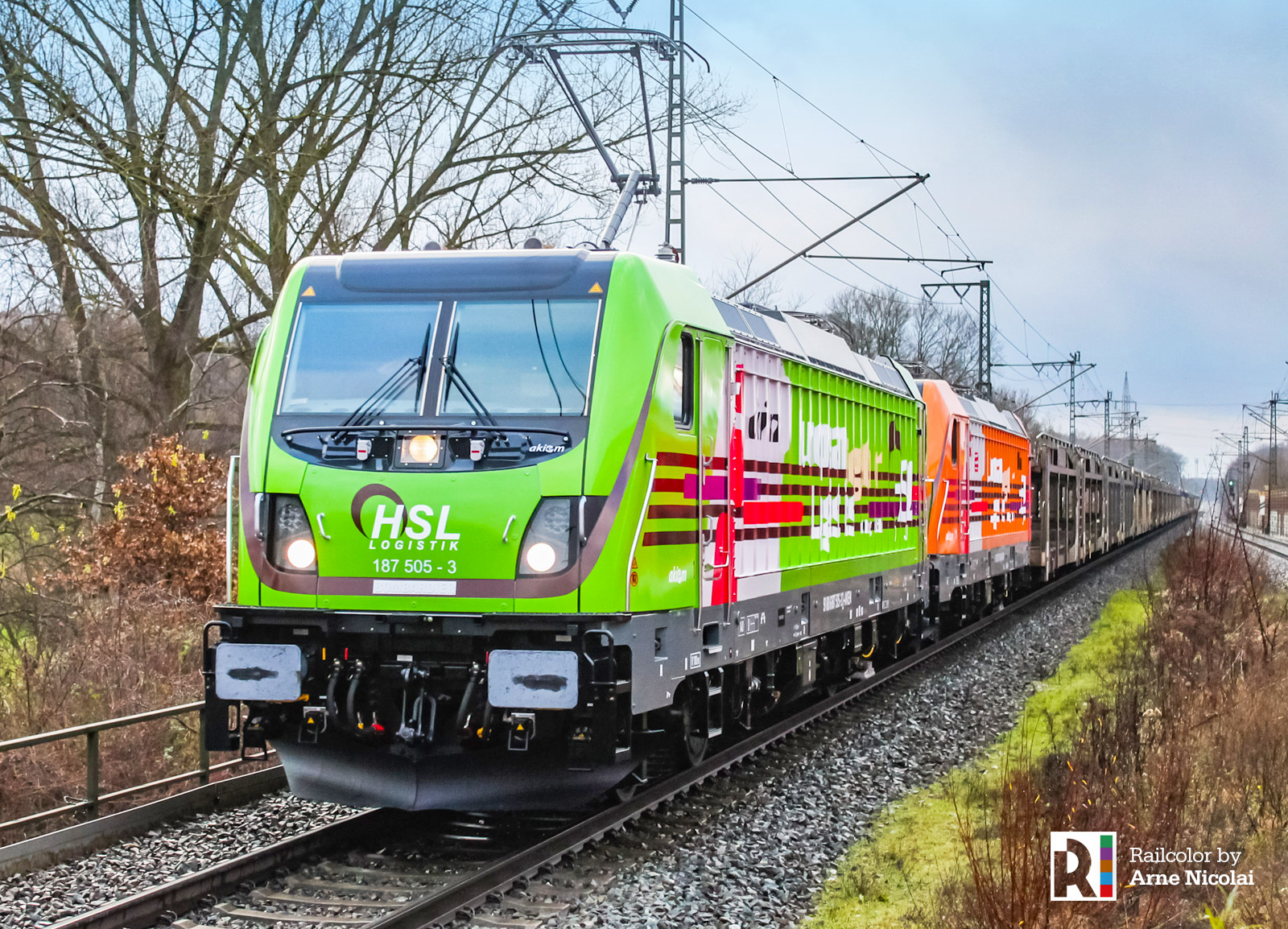 ---
Alpha Trains: Third locomotive in VPS design
Now there are three Alpha Trains TRAXX MS2e locomotives with promotional stickers for VPS. We already knew 186 126 and 186 131. The third one is 186 247.
---
Alpha Trains: Lineas returns 186 207
Another TRAXX MS2e locomotive is leaving the Belgian railways / B Cargo / Lineas. It has been hired for nine years to the Belgian railways. SNCB 2815 is now Alpha Trains 186 207 again.
---
BLS Cargo: Vectron series is complete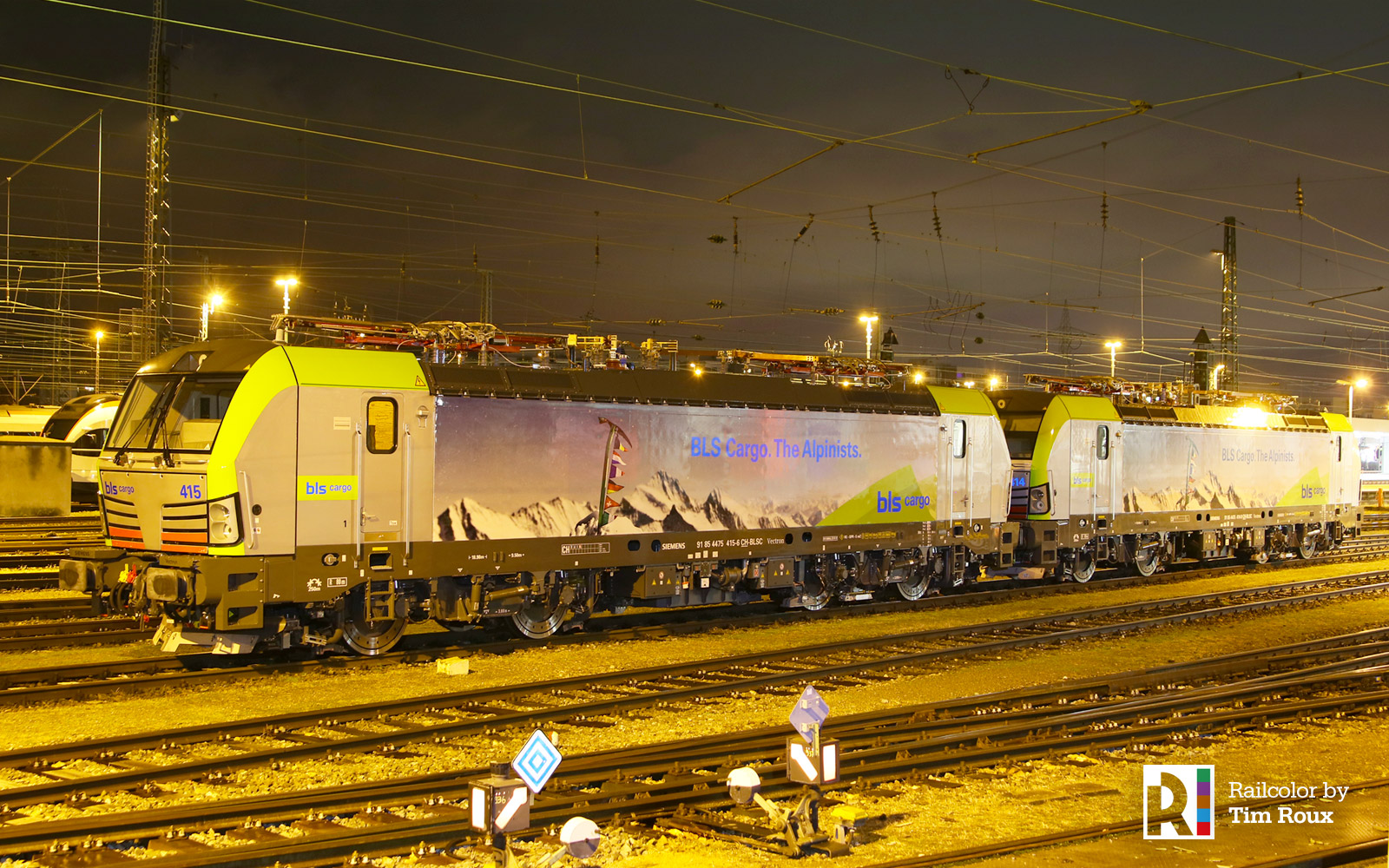 With the delivery of locomotive Re 475 414 and 415, BLS Cargo from Switzerland now has all 15 Vectron locomotives it ordered in March 2015.
---
Bombardier: This is the TRAXX MS3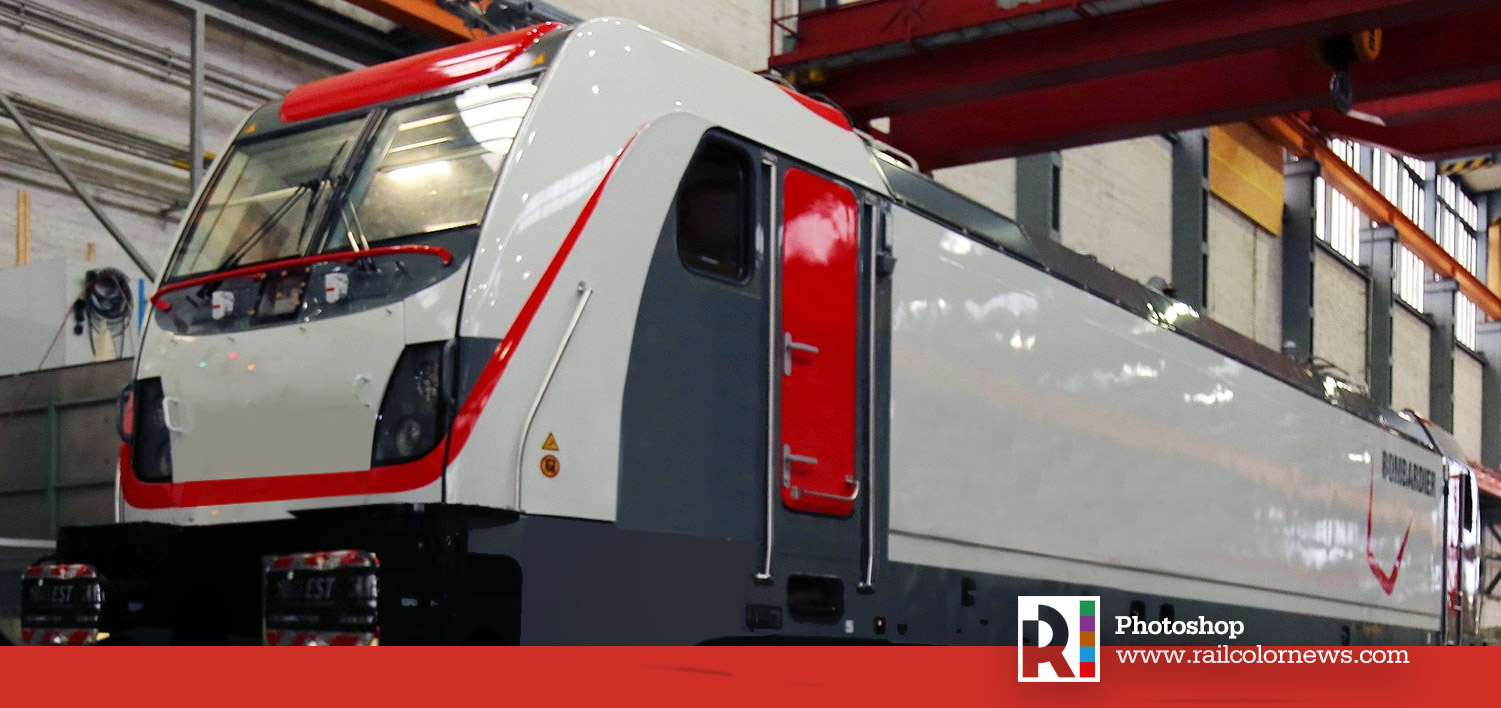 The picture below shows the very first TRAXX MS3 locomotive. This is the model that succeeds the TRAXX MS2e model, also known as series 186. It is multi-system locomotive that brings Bombardier's multi-system technology to the latest 3rd generation platform. Unlike the AC3 model for AC voltage only, the MS3 again has normal smooth side panels. The Flex panel feature is gone. The front of the MS3 (and DC3) is similar to AC3 design.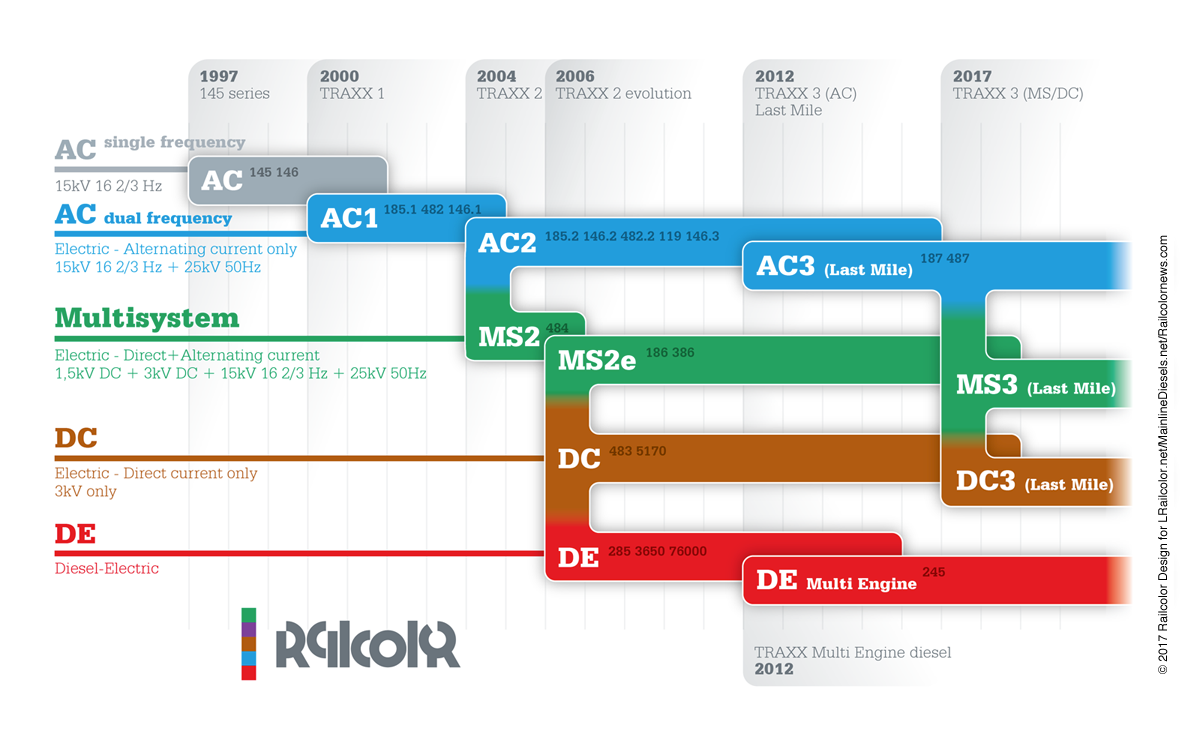 ---
CD Cargo: Construction Vectron locomotives completed
Vectron locomotive 7 and 8 for rail freight operator CD Cargo from the CZech Republic are ready to go. The designated CD Cargo 383 007 and 008 are the last of eight machines on order. Both have delivery date 08.12.2017. CD Cargo ordered five locomotives in 2016, its board decided to buy another three machines in April 2017. Check out the CD Cargo Vectron fleet list on Railcolor.net
---
DB Cargo Deutschland: The newest TRAXX AC3 machines
On 15.12.2017, Bombardier delivered locomotive 187 144 to DB Cargo. That day the new red painted locomotive left Kassel with acceptance date FKR X 05.12.17. On 14.12.2017, DB Cargo's future 187 147 completed its maiden run, one day before the 187 146 had its turn.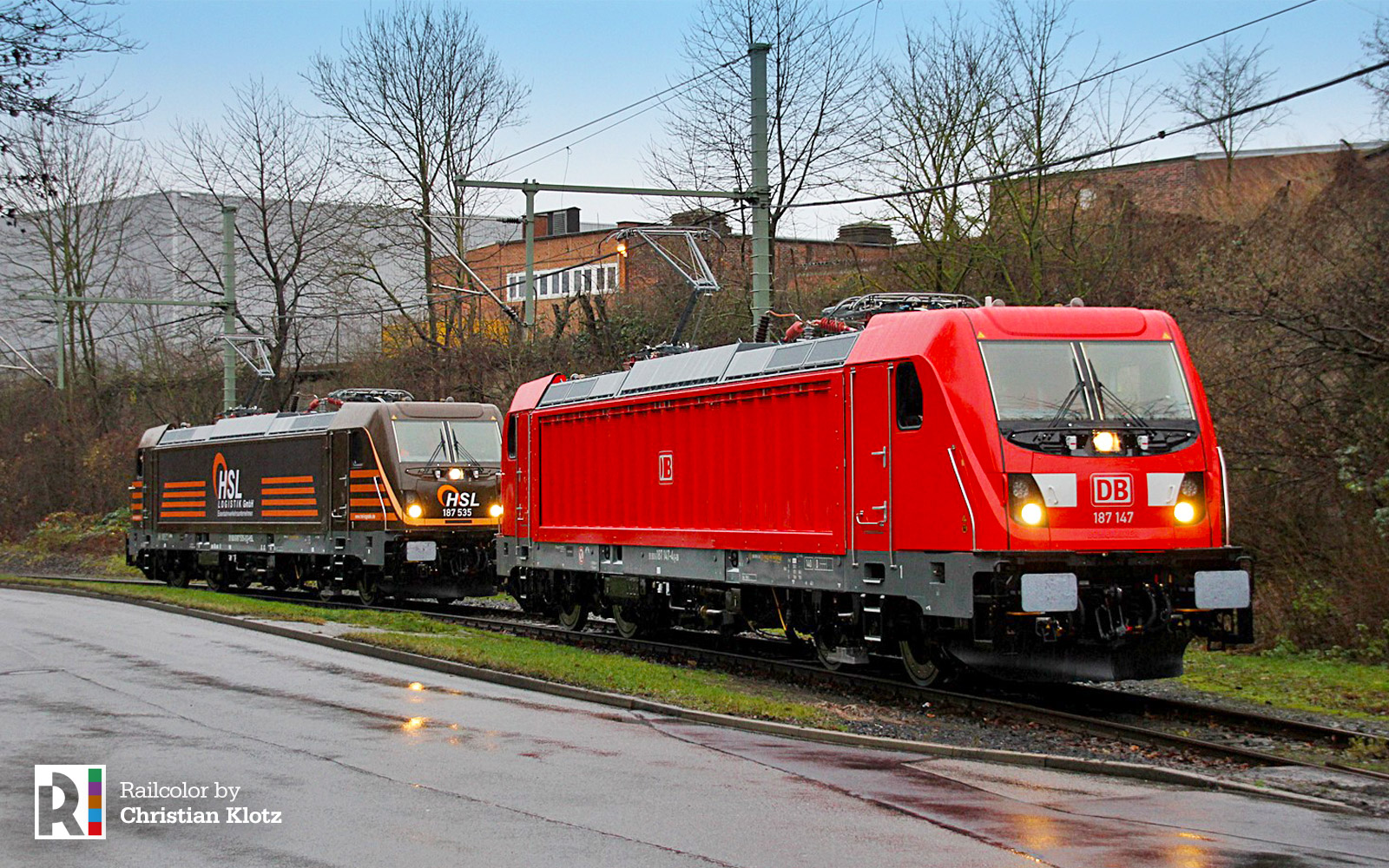 ---
ELL > SETG: 193 219 'Stille Nacht – Heilige nacht'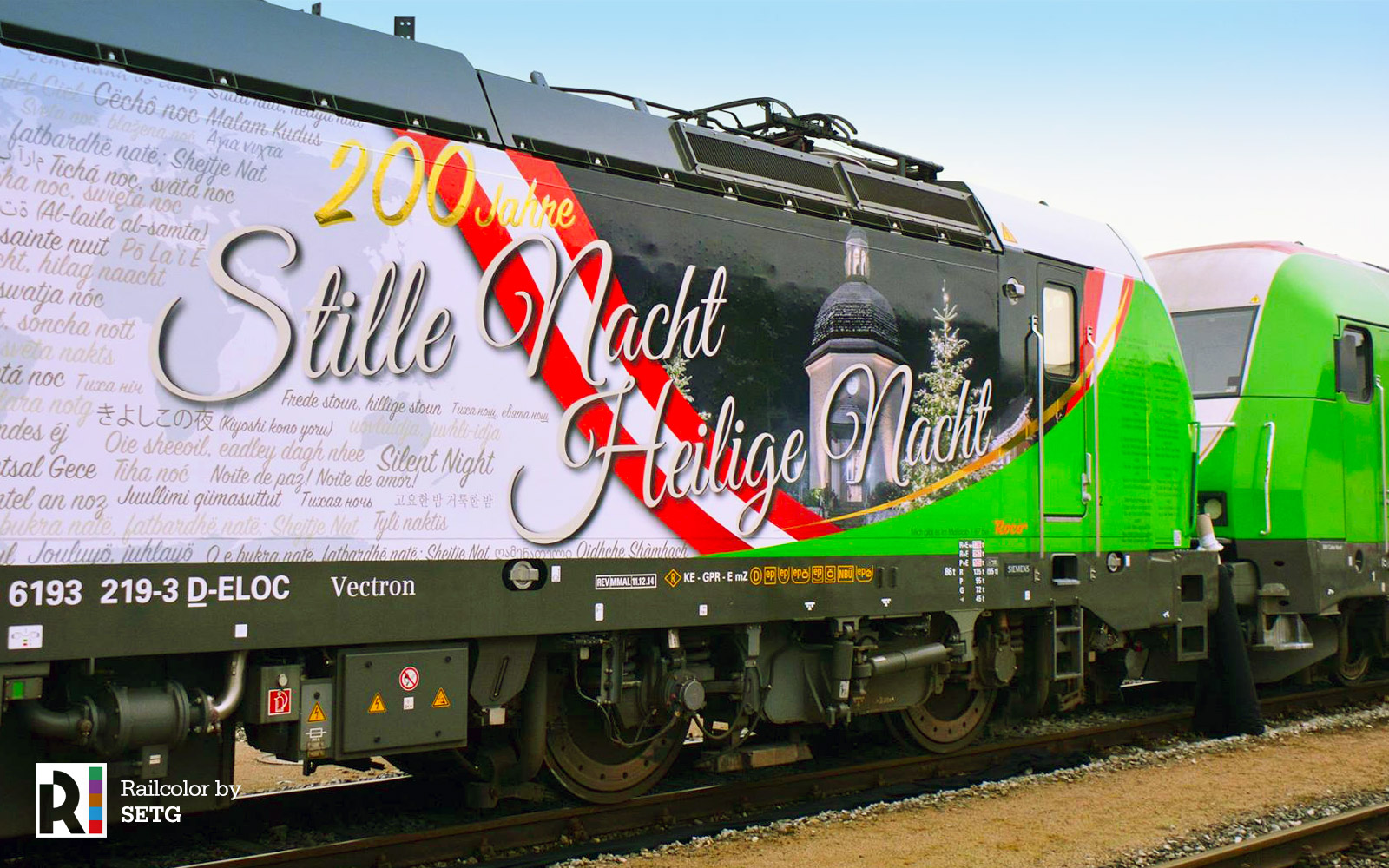 On 15.12.2017 SETG presented ELL locomotive 193 219 in its new full livery. The ELL colours are now replaced by the SETG livery in green and white, combined with images about and the text of the famous Christmas song 'Stille Nacht – Heilige nacht' (English: 'Silent night'). In 2018, this song will be 200 years old. Read more
---
GB Railfreight completes acquisition of 10x DB Cargo Class 66
Meanwhile on MainlineDiesels: On 15 December 2017, GB Railfreight announced that it had completed the purchase of ten Class 66 locomotives from DB Cargo UK. In August 2017, DB Cargo UK offered the locomotives for sale. Read more
---
Israelian railways: TRAXX AC3 no. 3003 is running
Dynamic tests with the new TRAXX AC3 no. 3003 for the Railways of Israel have commenced. On 14.12.2017 we recorded the 3003 running (sort of) on its own power for the first time (a diesel locomotive was there for support). A day later it was seen making its first runs on the 'A1 line' to Jerusalem. A video can be seen here
---
HSL Logistik: 187 535 officially handed over by Bombardier
On 18.12.2017 Bombardier officially handed over the first TRAXX AC3 locomotive to HSL Logistik. The designated 187 535 is the first of four machines to be acquired directly by HSL Logistik. The 535 is homologated for Germany and Austria. It has no shunting equipment. This is a new configuration for the TRAXX AC3 family. By the way, HSL Logistik states that all four new machines will have a different design.
---
LTE: Two new 'LEMA's ready for service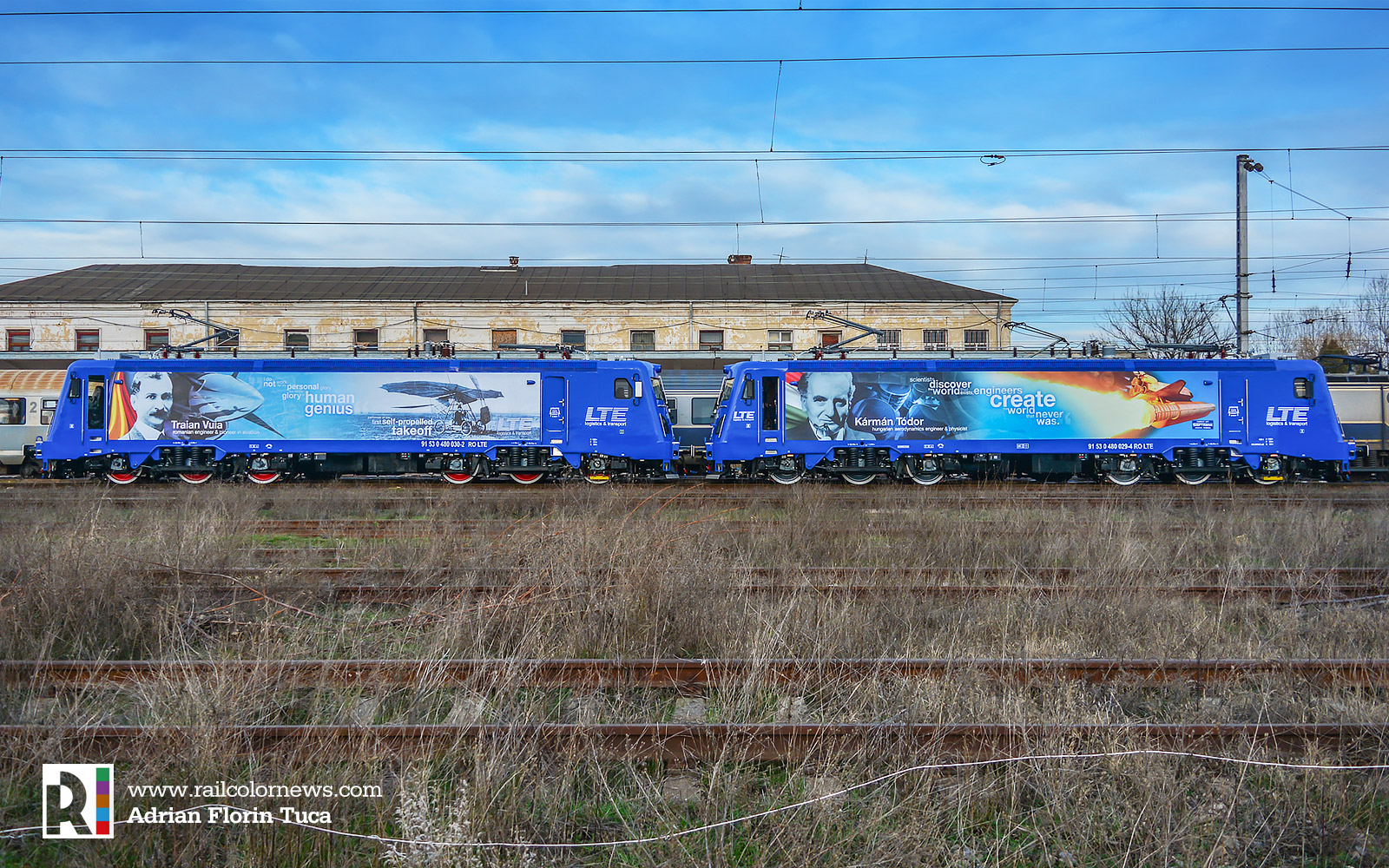 Softronic from Romania has completed two new Trans Montana locomotives, that both will be delivered to freight operator LTE. They will be registered under LTE Romania, but will also be operated in Hungary. Read and see more
---
Mercitalia: 40(+20) Bombardier locomotives ordered for domestic services
Italian media confirm that Bombardier and Mercitalia have signed a contract for the delivery of 40 (plus 20 as option) TRAXX DC3 locomotives for Italian domestic freight services. The contract also includes the full maintenance of the machines for a period of 8 years (with an option for 8 more). The total value of the contract could amount up to a 210 million euro. The first TRAXX DC3 locomotives, a new version of the TRAXX locomotive platform that still needs to be certified for Italy, are scheduled to be delivered in the fourth quarter of 2018.
This is the second new large locomotive deal for Bombardier awarded by the Mercitalia group. Last week, 40 (+25) TRAXX MS3 locomotives were ordered for Mercitalia's operator for international freight services; TX Logistik.
---
ÖBB: RailJet to Italy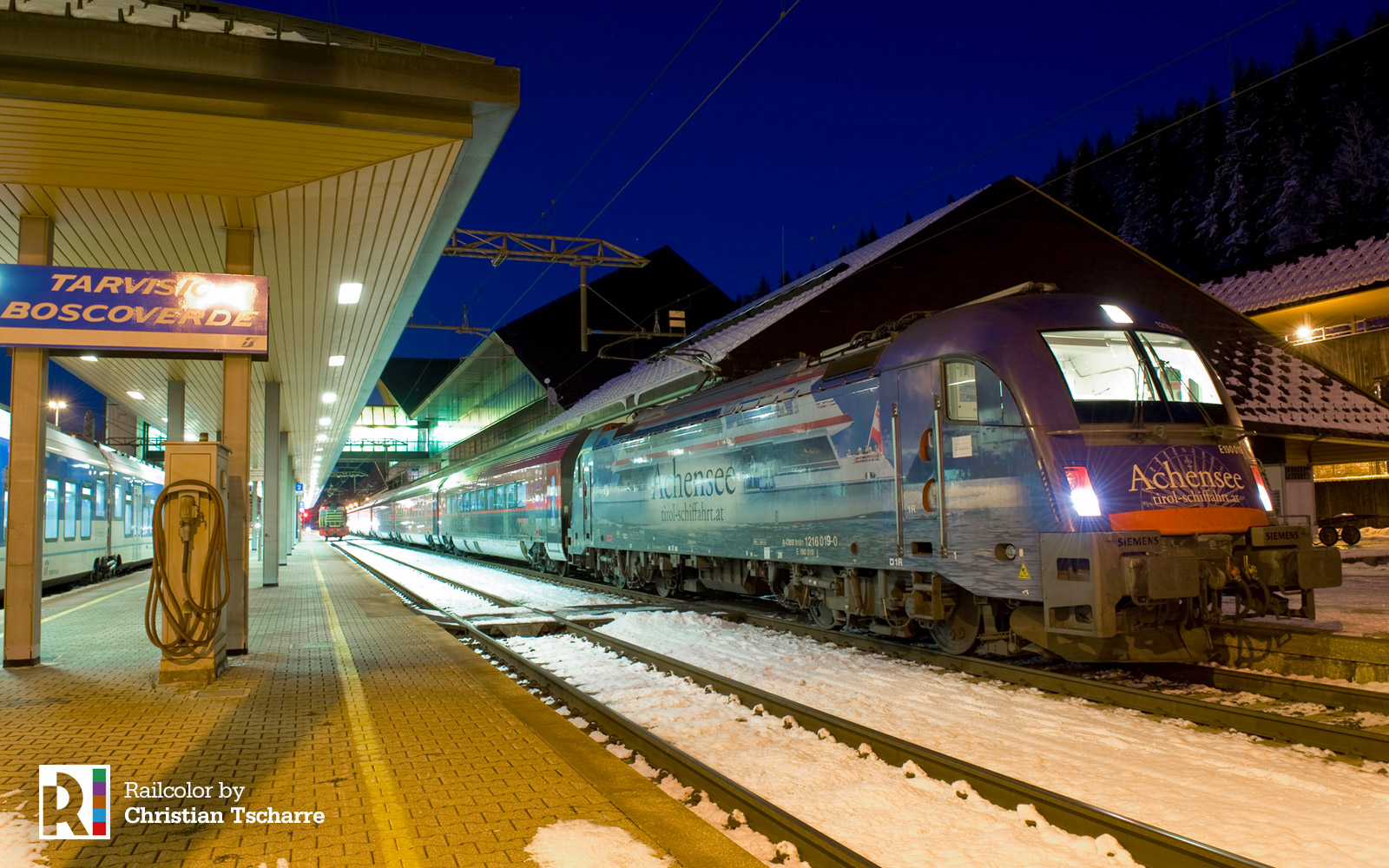 ---
railCare: First Vectron enters service (under 11kV AC catenary)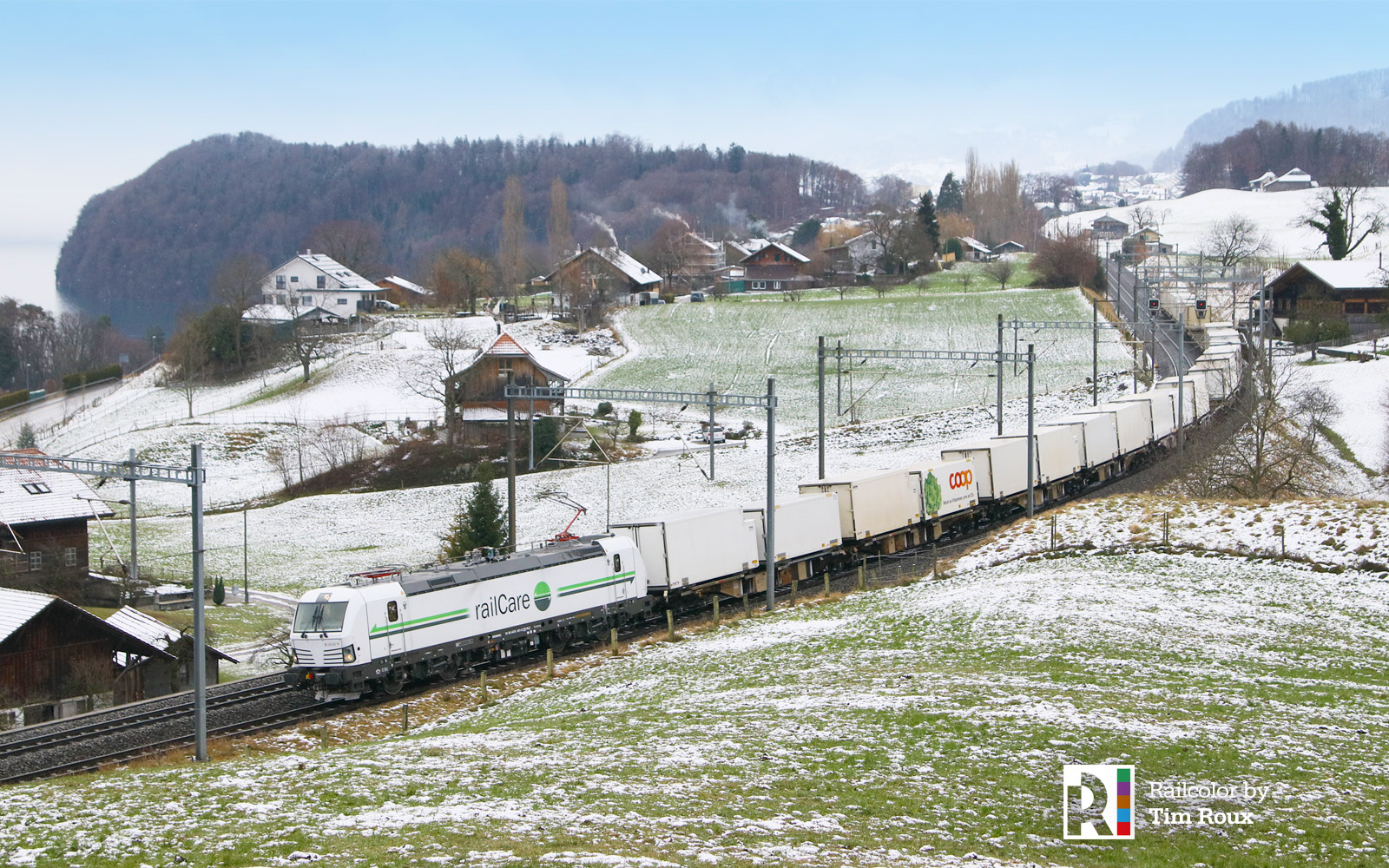 Siemens delivered the first Vectron locomotive to Swiss rail operator railcare in November. This machine, the designated '476 451', is now specifically used on services including the line between Chur and Ems (part of the Rhätische Bahn network) that has a different 11 kV AC catenary system.
---
Railpool: IDS Cargo logos removed from 186 435
Since December 2015, IDS Cargo from the Czech Republic hires a TRAXX MS2e locomotive from Railpool: 186 435. Since January 2016 this locomotive had a unique design, sporting red and blue stickers and IDS logos on both sides. But these stickers were removed recently.
---
Railpool: More 186s hired to Lineas
Slowly but steadily Railpool electrics are entering service for Belgian freight operator Lineas. New are 186 294 (ex Captrain), 186 424 (ex RTB Cargo) and 186 456 (ex Kombirail). Lineas was already using 186 182, 183, 252, 253, 254, 255, 291, 292, 293, 299, 426 and 455.
---
SBB Cargo Int: 'Olten' and 'Gallarate' enter service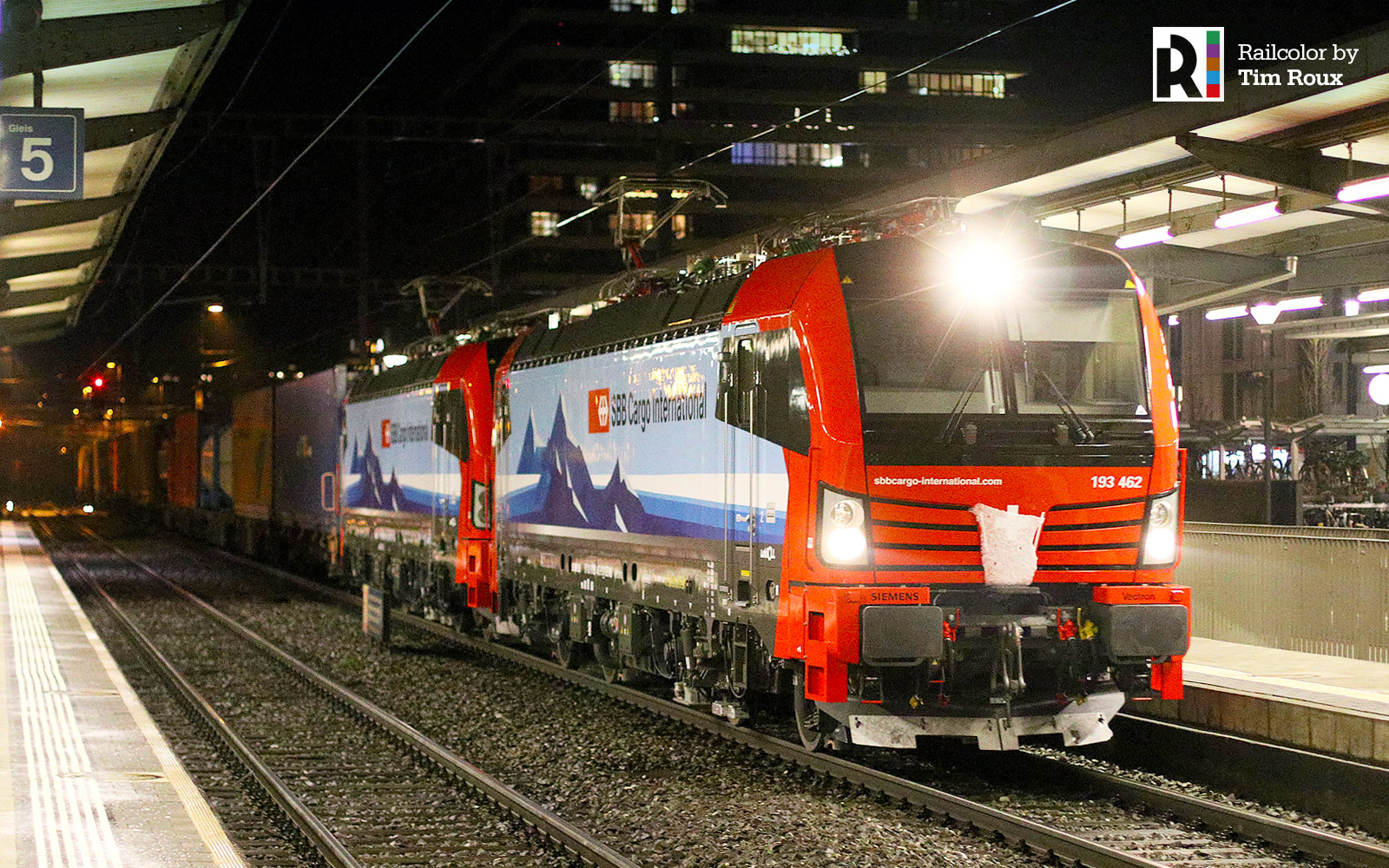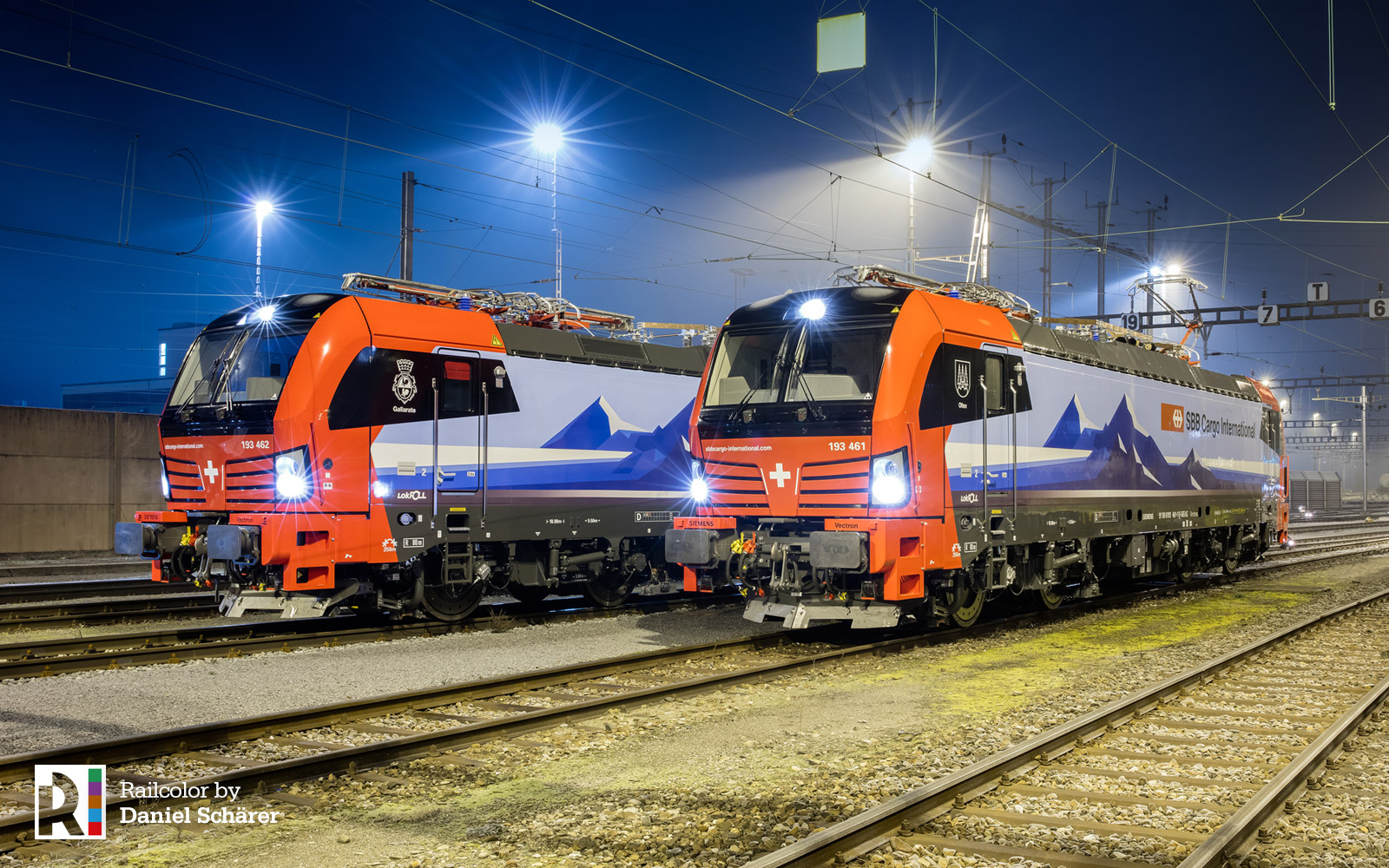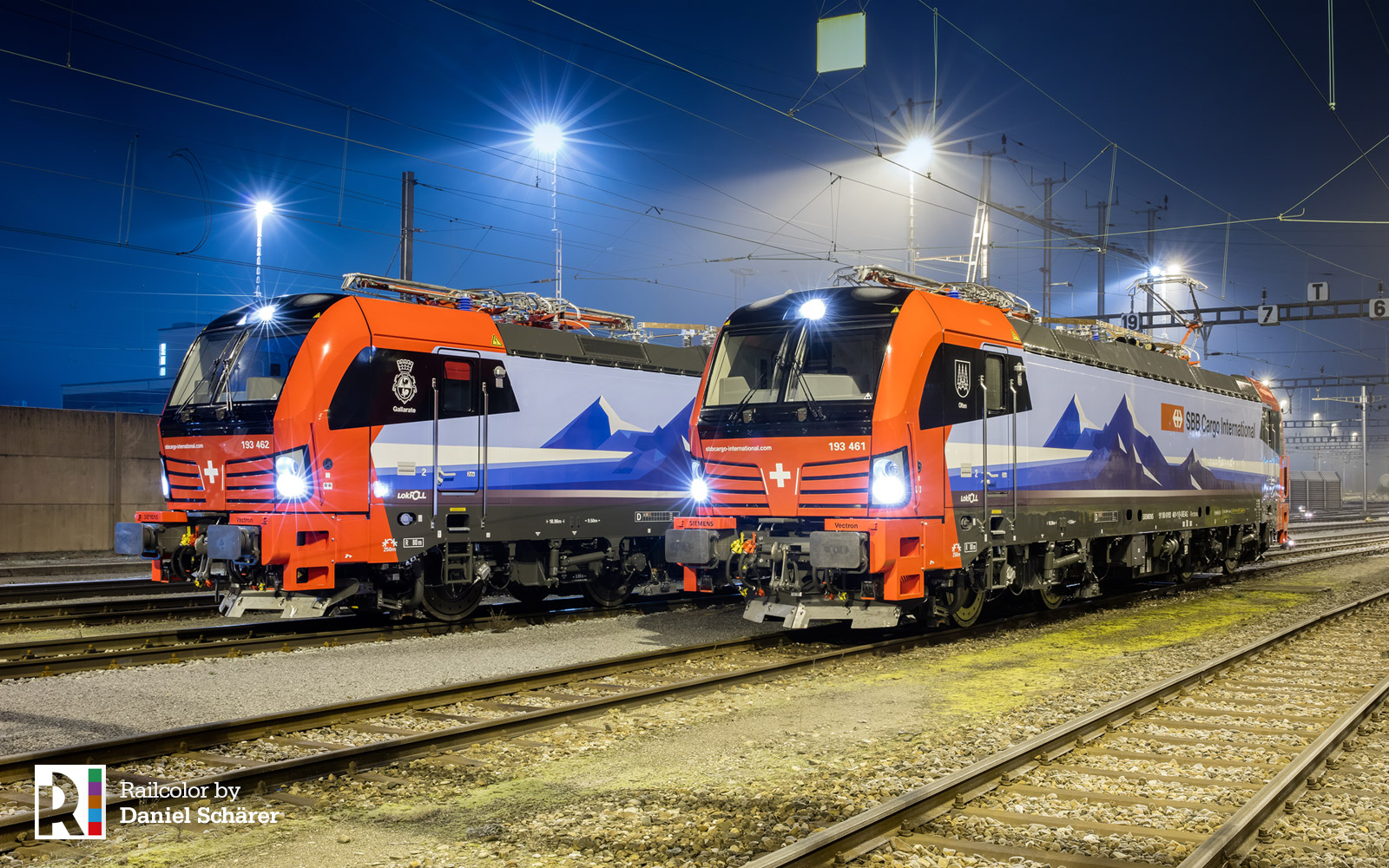 ---
Siemens officially delivers first locomotives for MARC and SEPTA
Last week, American passenger rail operator MARC received the first three of eight Charger diesel-electric locomotives. In Pennsylvania, the first of 15 ACS-64 electric locomotives for SEPTA was delivered. Read more
TSO and ETF acquire BB 60000 diesels
The two GA 1000 AS locomotives delivered to E-Génie, 60176 and 60177 are now property of TSO. ETF acquired six Fret SNCF locomotives. Read more
---
TX Logistik: 40 TRAXX MS3 locomotives ordered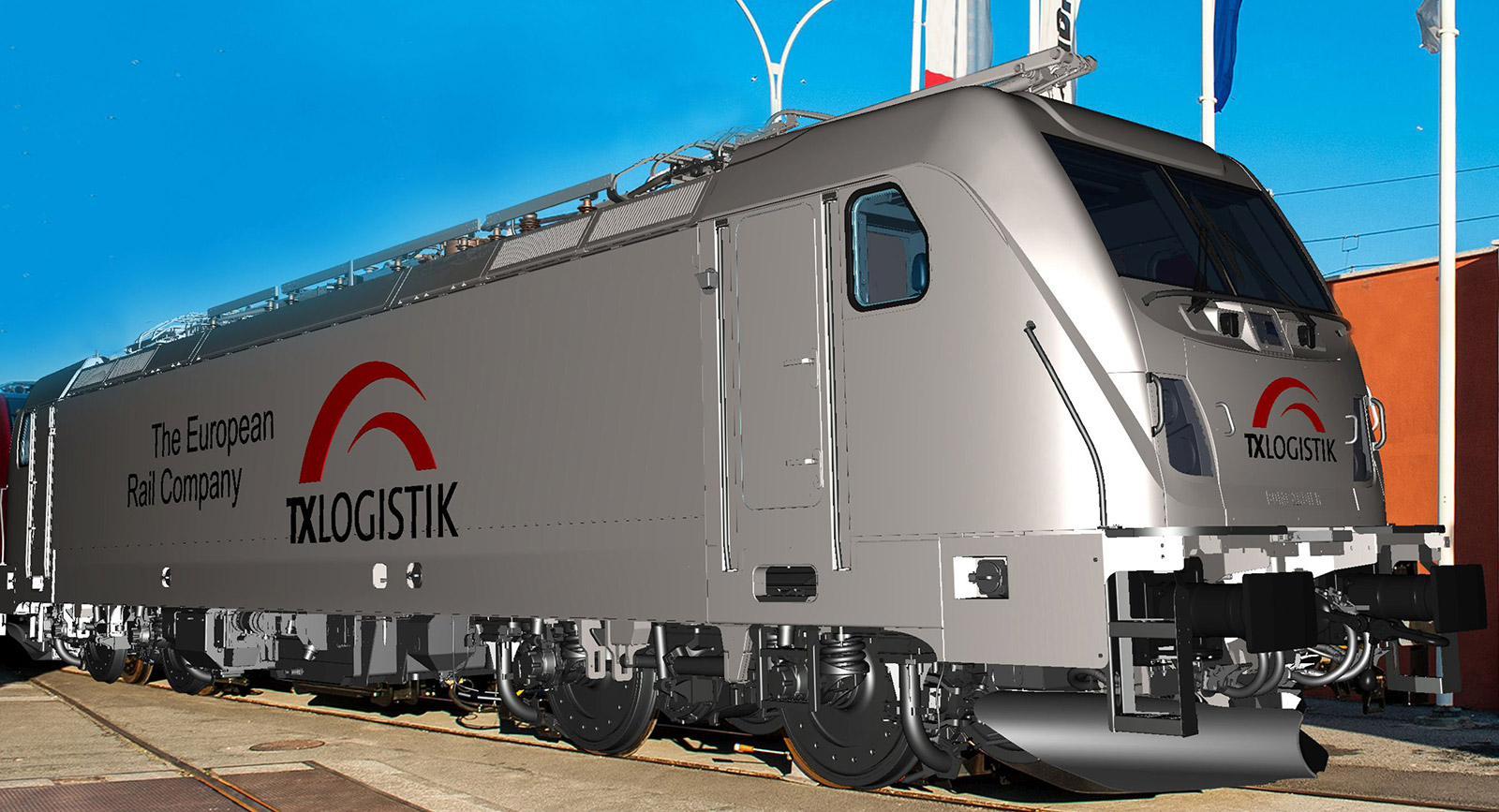 TX Logistik AG and Bombardier signed a contract for the delivery of 40 TRAXX MS3 multisystem locomotives. The order also includes a contract for preventive maintenance and repair for a period of 15 years. Option for up to 25 more locomotives is included. The delivery of the first machines is scheduled for the summer of 2019. Read more
---
WLC: Silently handing over the first AC3 electric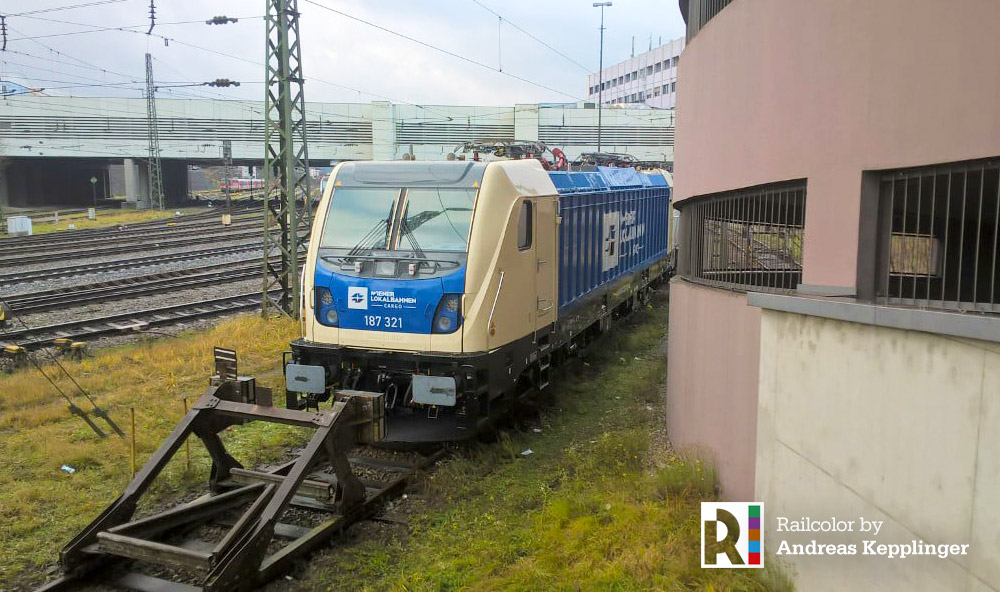 On 14.12.2017 the first AC3 electric locomotive was handed over to WLC from Austria: the blue and ivory painted 187 321. The rail freight operator has three such machines on order, the designated 187 321-323, all homologated for Germany, Austria, Hungary and Romania and featurung Bombardier's Last Mile diesel shunting module.
On 17.12.2017 the 187 321 was seen in Passau, awaiting its first freight service. Of course the drivers of WLC are currently being trained on the new locomotive. Remarkable is that it took a long time before 187 321 left Bombardier in Kassel; The locomotive was first seen in Kassel in August 2017 and was parked in front of the factory for several months.
---
WSDOT: Fatal crash with Cascades passenger train
Meanwhile on MainlineDiesels.net: WSDOT Charger locomotive 1402 was severely damaged after derailing near DuPont, a town close to Tacoma in the State of Washington. Read more