Welcome! Every Tuesday we bring you the latest news on new electric locomotives being built in Europe. New liveries and remarkable operator changes are also mentioned. Enjoy! Oh, do you have comments or questions, contact us here! When you want to receive an email every time we publish this item, you can subscribe to our mail list here.
AWT hires Akiem multisystem locomotives [edit]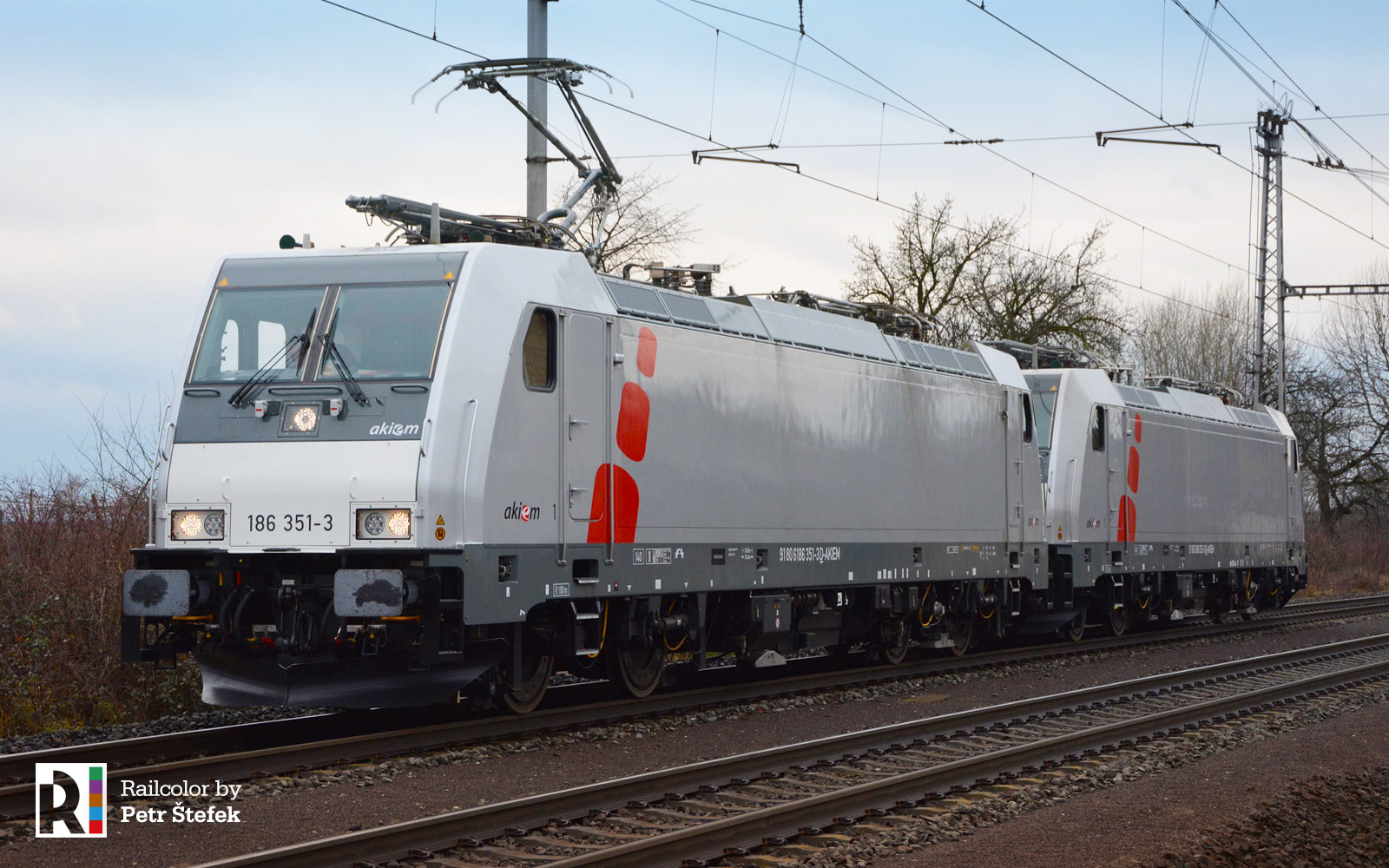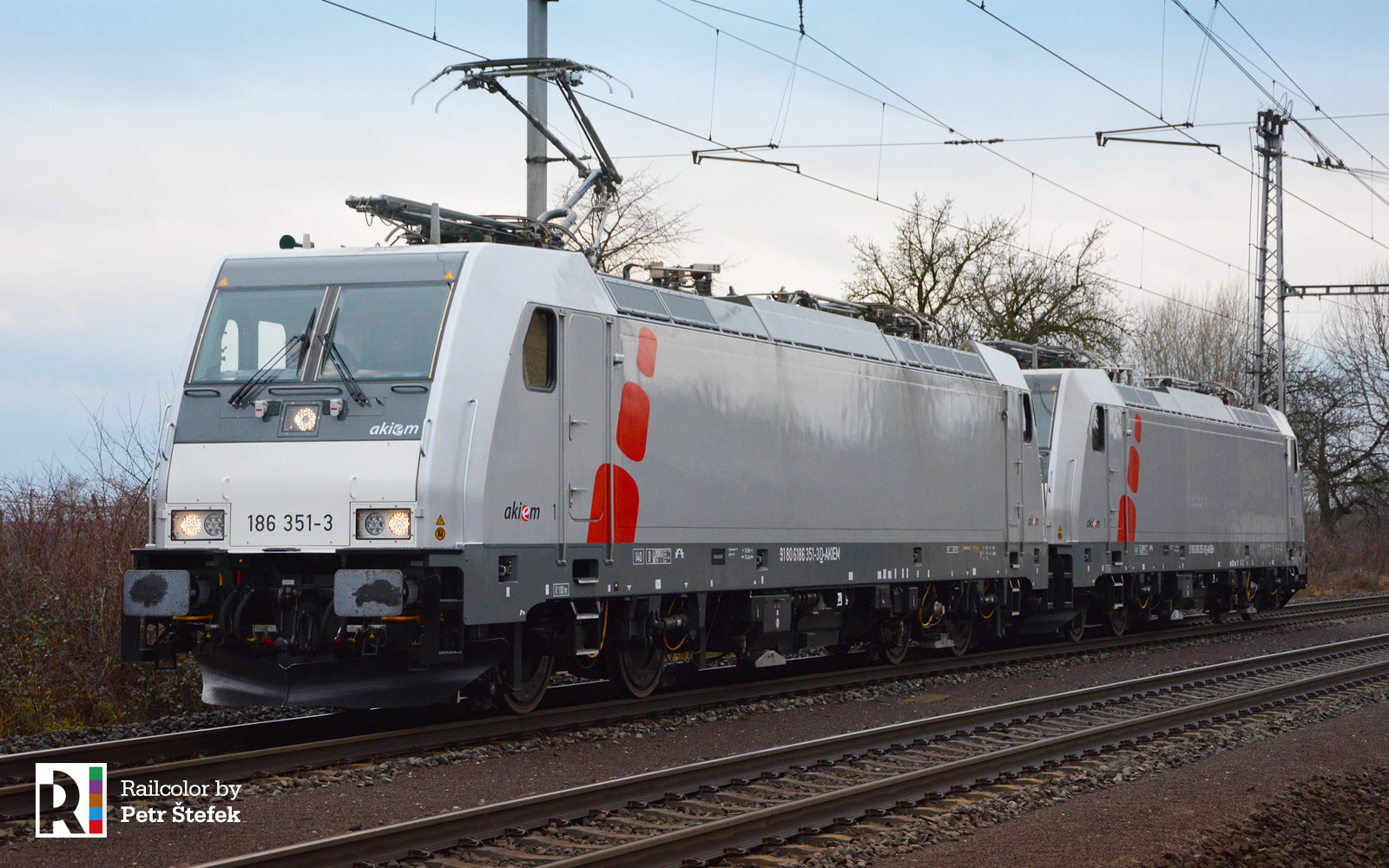 Another two TRAXX multi system locomotives of the Akiem fleet have found a new employer. Since last week, AWT Rail from Hungary is hiring will have a new employer. Akiem 186 351 and 186 353 are planned to be hired to AWT. The locomotives are certified for running in Germany, Austria, Hungary and the Czech Republic at this moment. All equipment for Slovakia, Poland and the Netherlands is installed.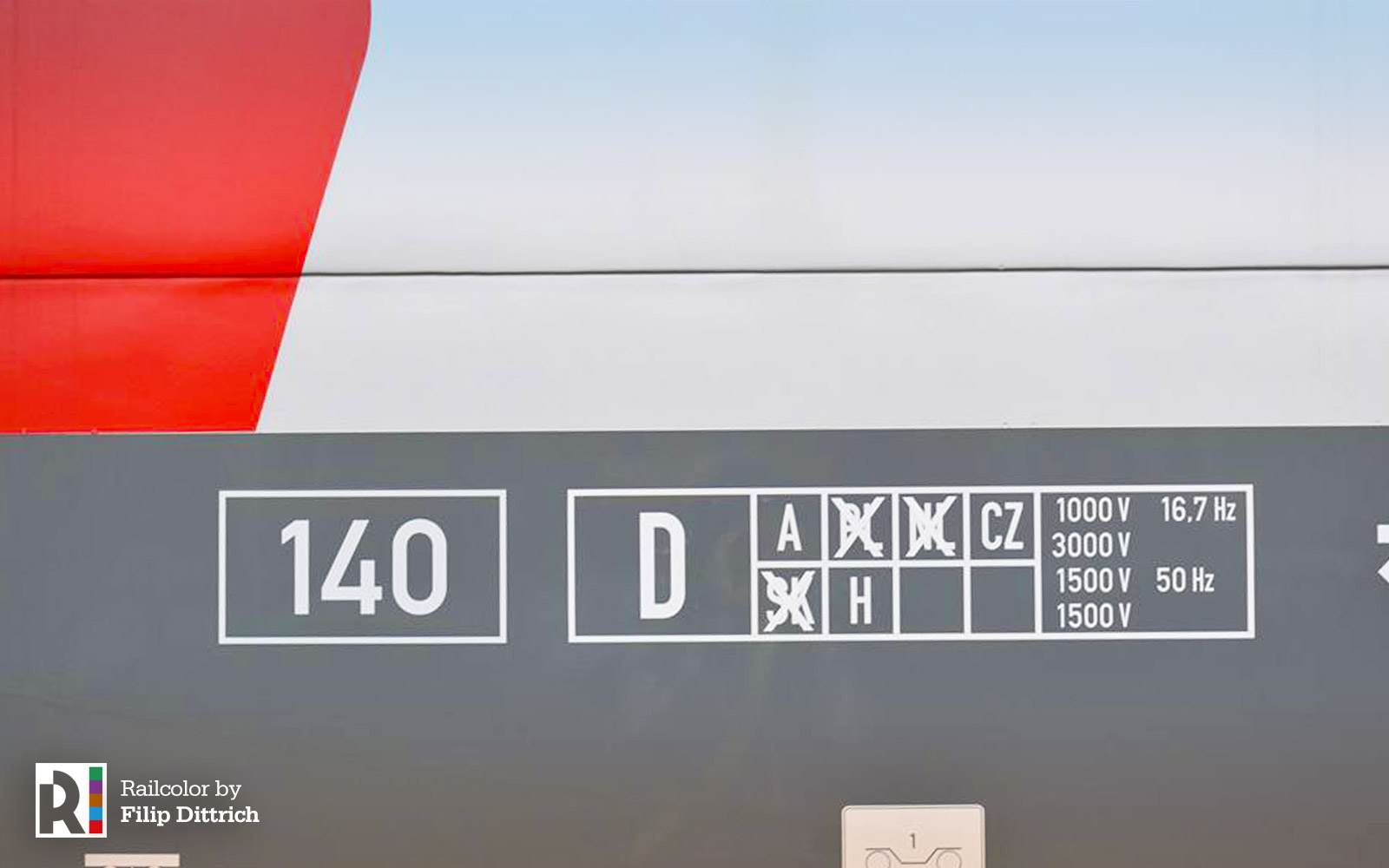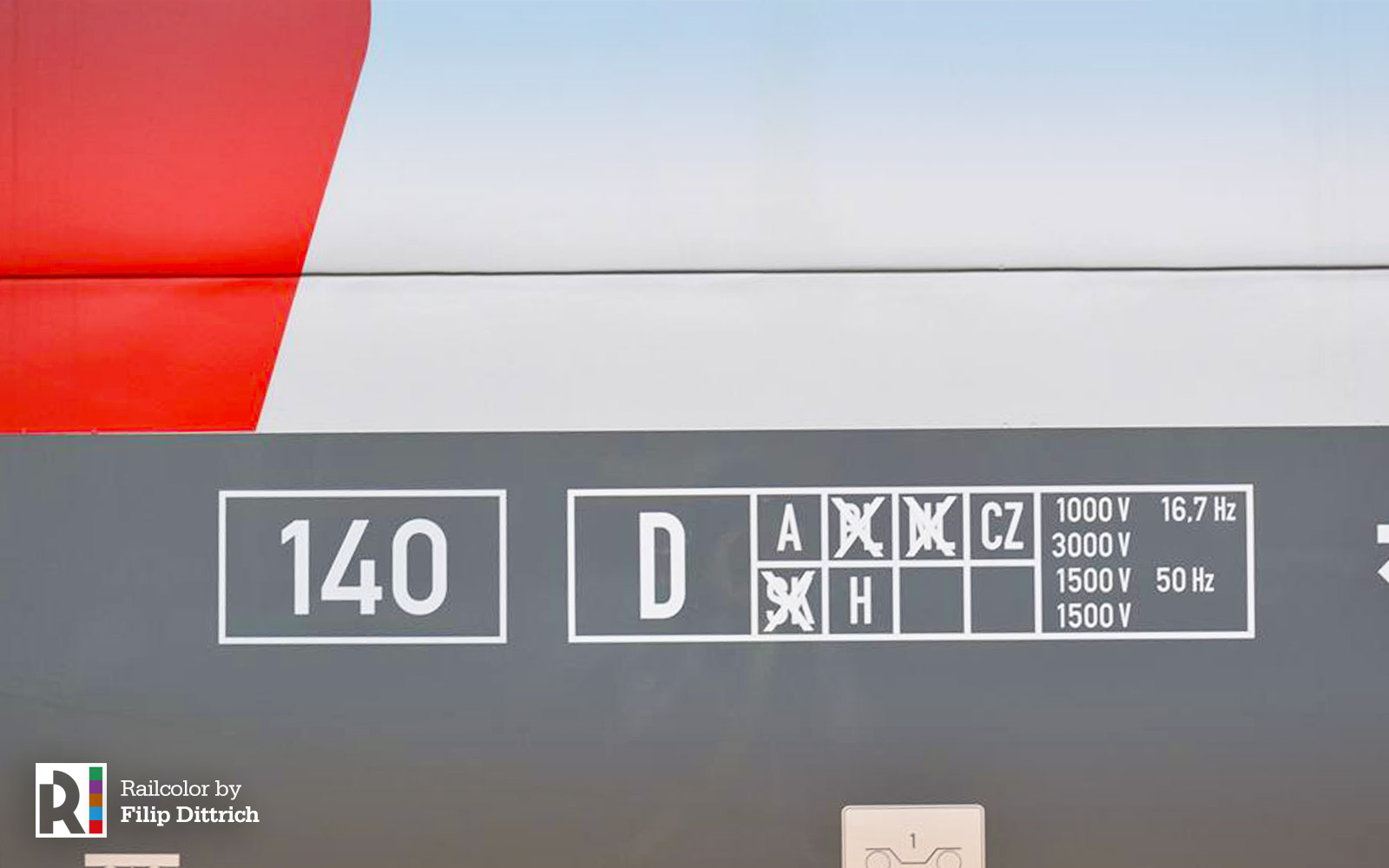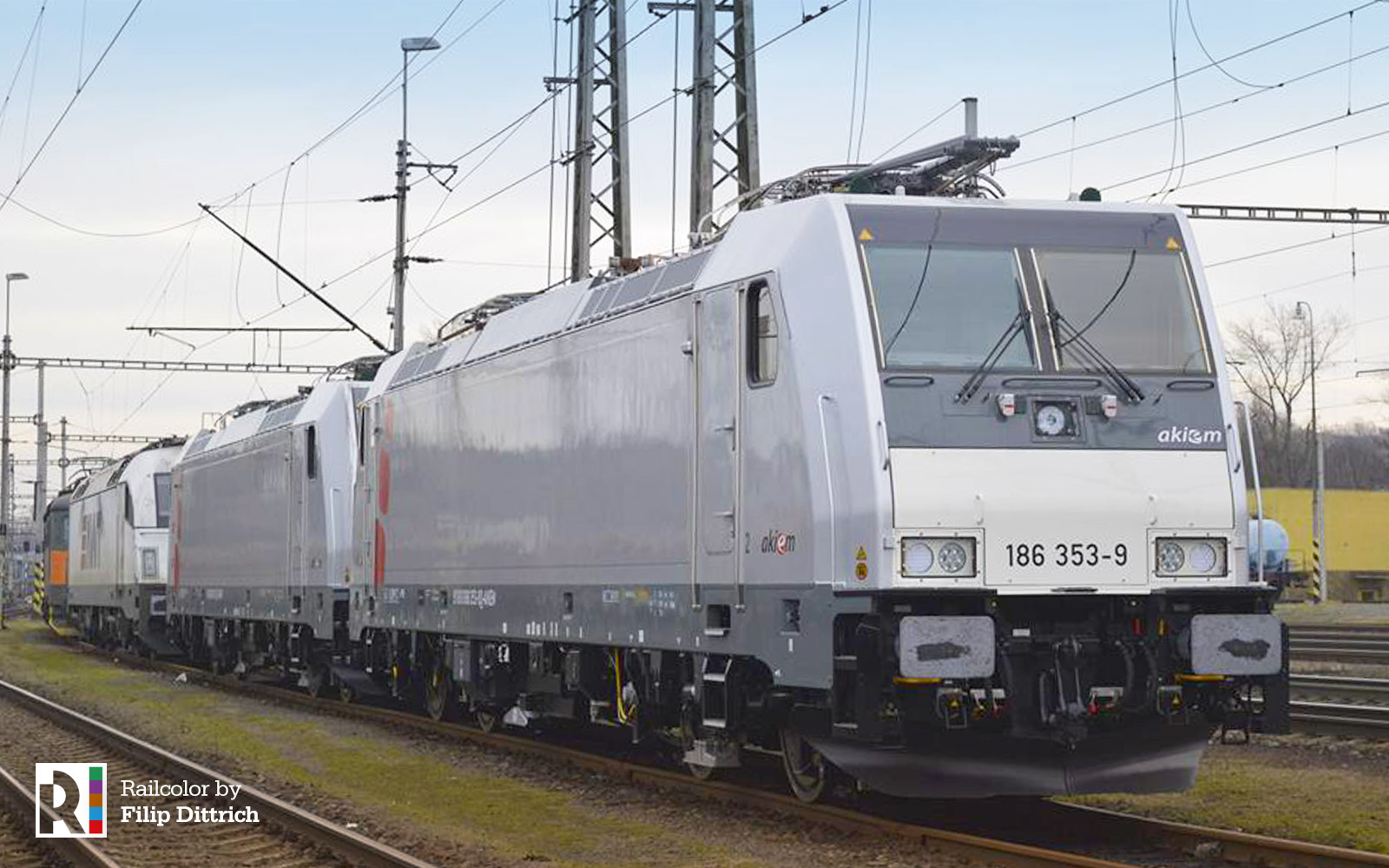 CTV: Second Trans Montana in corporate colours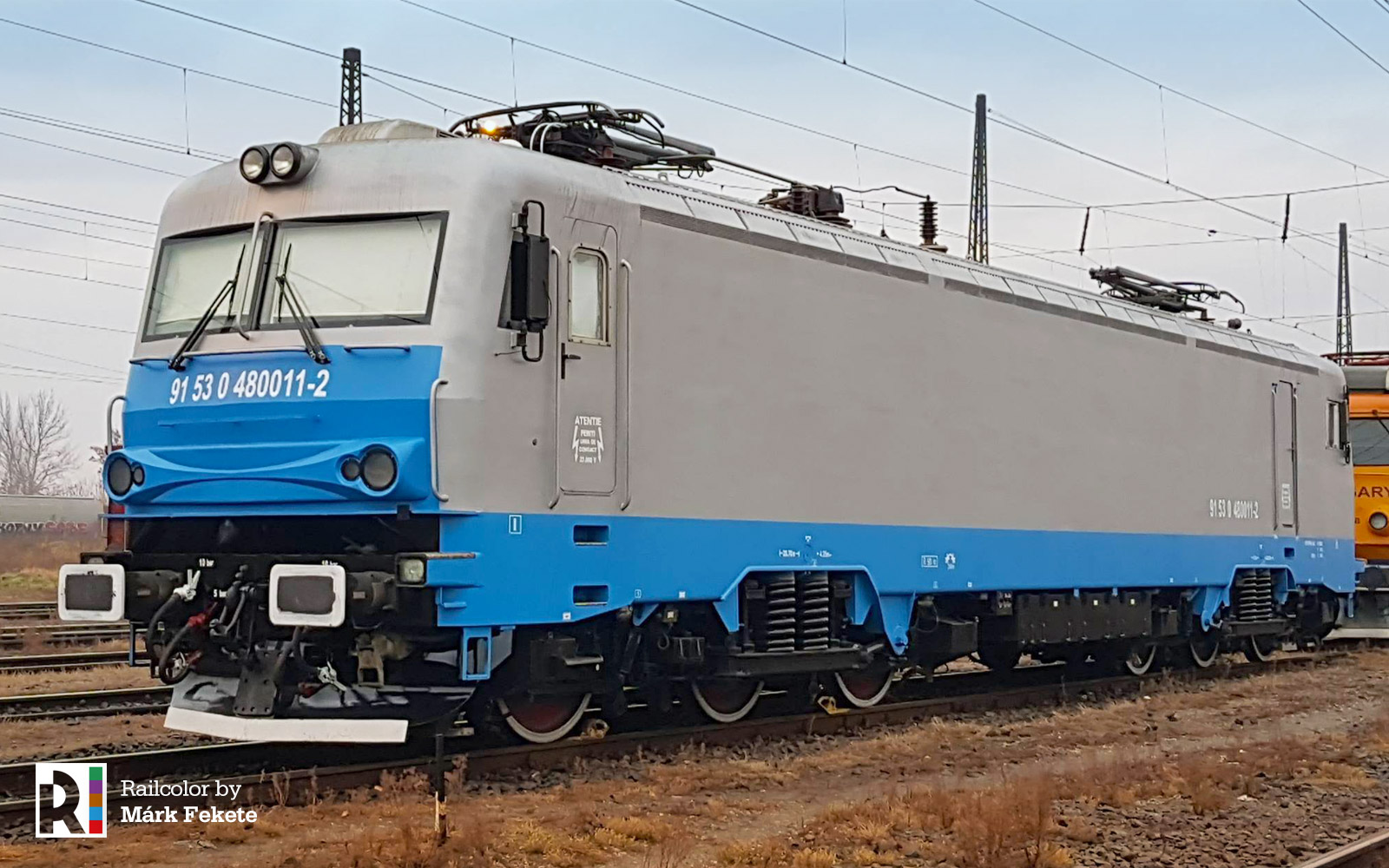 Softronic is readying a second Trans Montana locomotive for Romanian rail freight operator CTV. Above you see the 91 53 0480 011-2 that was previously owned by Softronic and hired to CER Cargo. The locomotive, built in 2014, was the only one painted in green and sporting large Softrans logos. It is the second locomotive if its type in this livery. Earlier this year, CTV already acquired the 91 53 0480 007-2.
The full list of Softronic Trans Montana locomotives can be found here.
DB Cargo: 193 302 and 303 in service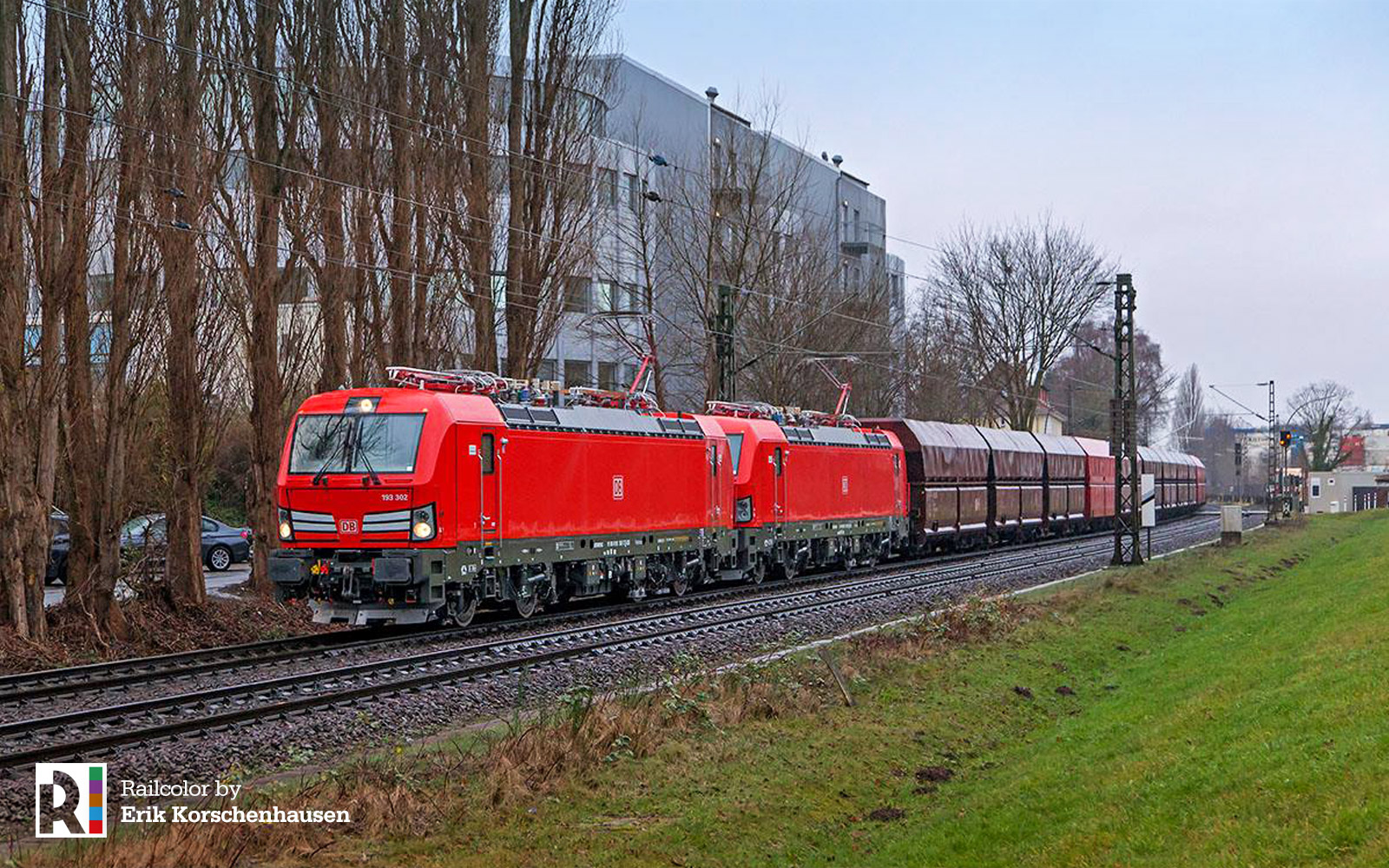 On 28.12.2017 two new Vectron locomotives for DB Cargo were transported from Siemens in Munich to Hamburg: the designated 193 302 and 193 303. Two days later they were caught on camera by Erik Körschenhausen together pulling the "Ziltendorfer" – a iron ore train from Hamburg to Ziltendorf EKO Steel.
To Velim: DB Fernverkehr's future 147 551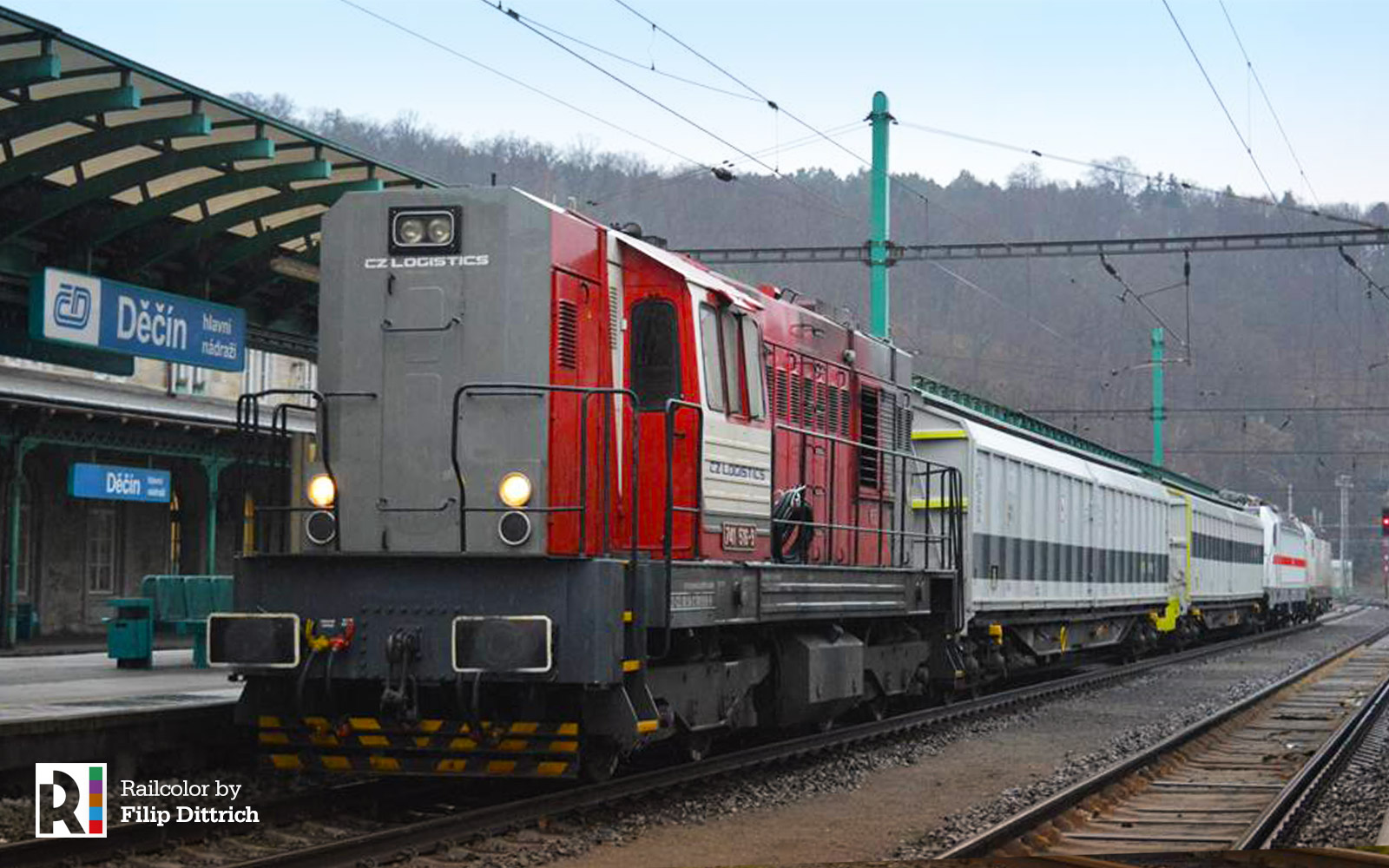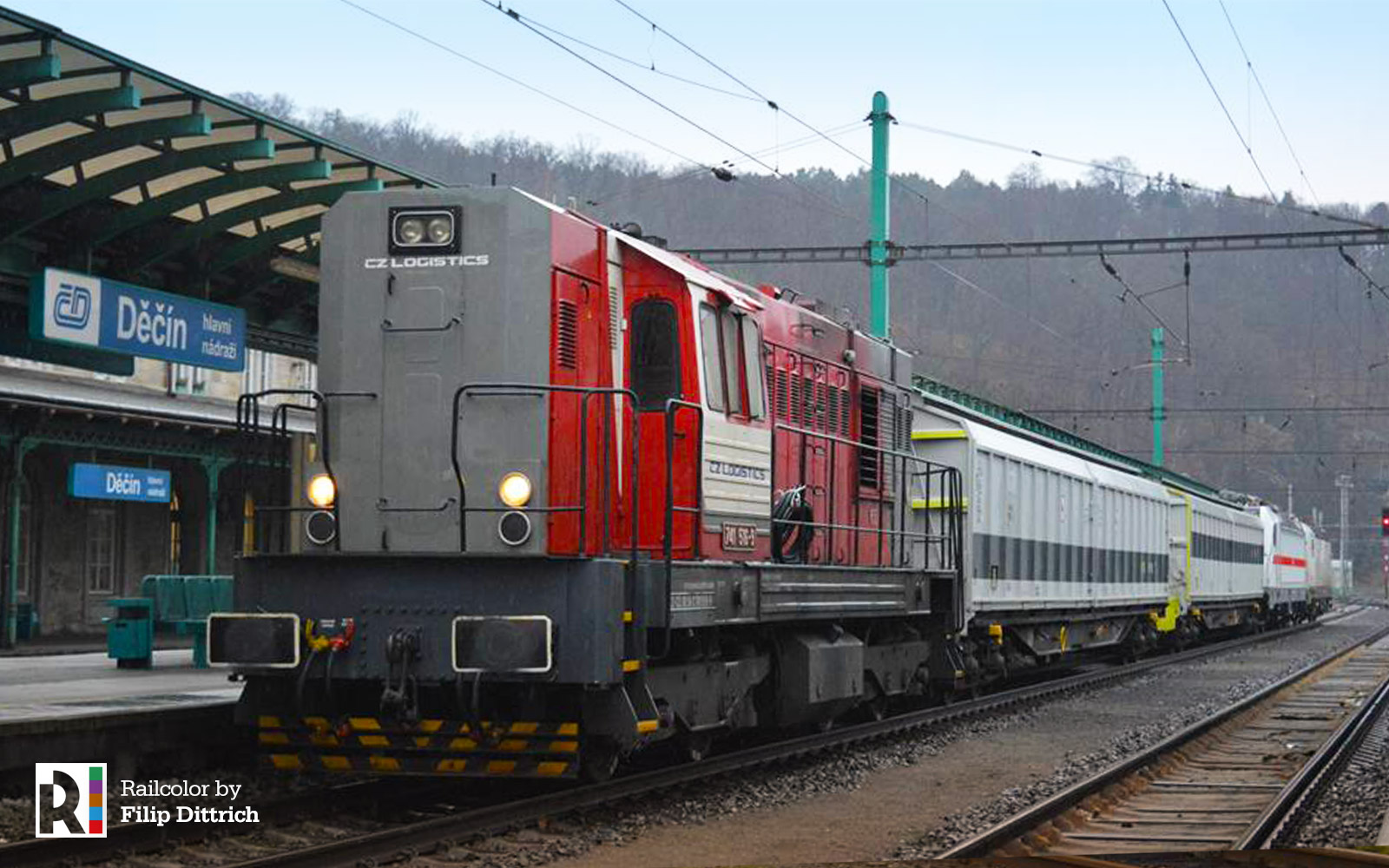 TRAXX AC3 electrics are seen regularly on the VUZ Velim test ring in Cerhenice (CZ). Last week RailAdventure took 147 551  to Velim, one of the two 'pre-series' TRAXX AC3 that exist at this moment to be used for long-distance intercity services by Deutsche Bahn (147 552 is the other one). As far as we know both locomotives were built around two years ago, but since then were kept more or less under the radar. Reason for this is that project of which they are part, takes much longer to realise than was envisaged:
In 2014 DB placed an order for 17 DoIC2 loco-hauled trains having five coaches each; DB Fernverkehr wanted to introduce them on the Gäubahn (direct services Stuttgart – Zürich) in December 2017, but this has proven to be too ambitious. The certification of these locomotives/trains with ETCS in Switzerland is still pending. The introduction of the new IC rolling stock will now take place somewhere in 2018/2019.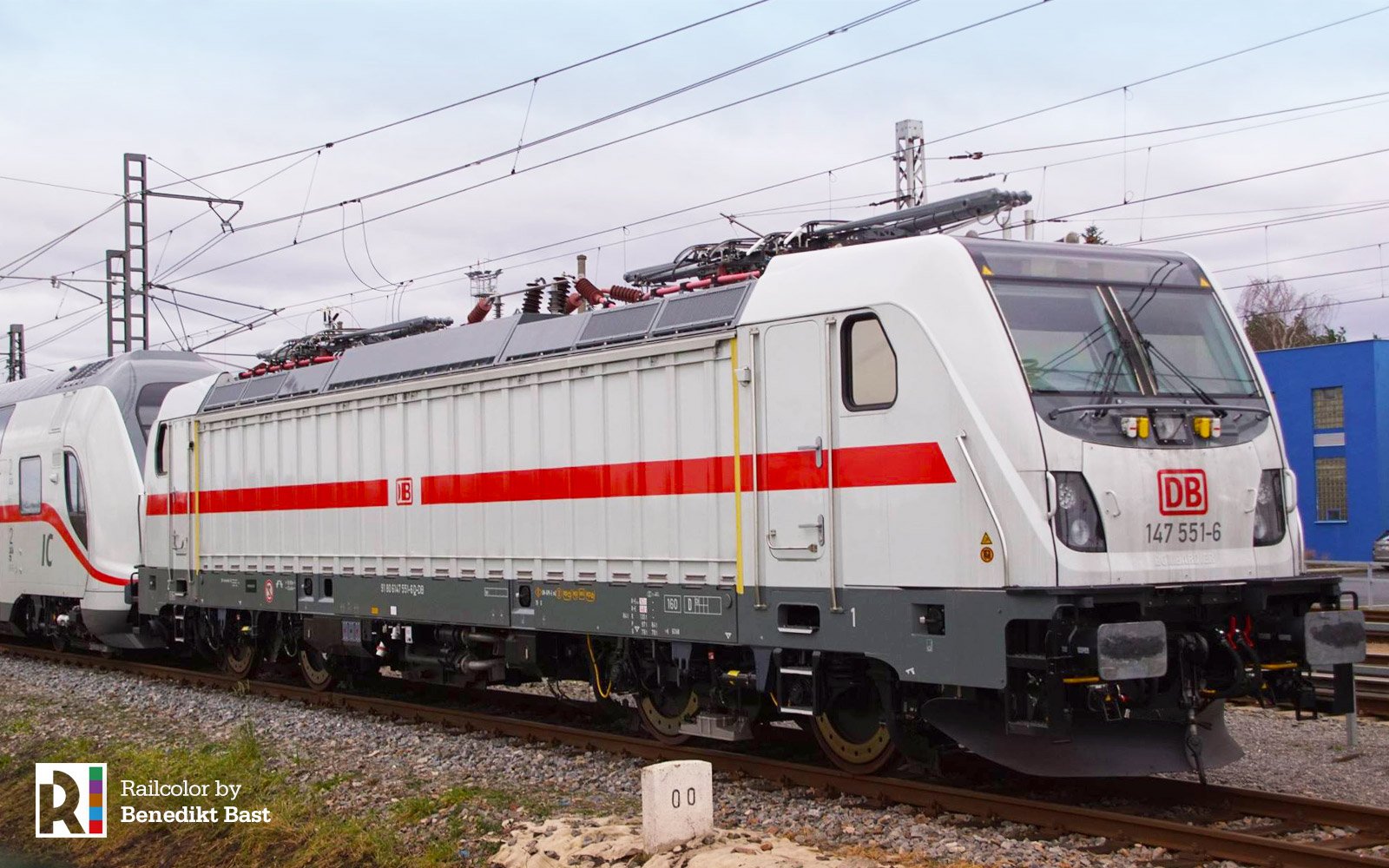 In December 2017 DB did introduce new trains on the Gäubahn, but of the older IC2 design (with TRAXX AC2 electrics / series 146 551-577). They are now used for supplemental services connecting Stuttgart and Singen. Like before, Swiss locohauled trains are used for the direct Stuttgart – Zürich connections.
The progress of this project will be closely followed by us this year. Especially because DB has ordered another 25 similar DoIC2 sets in 2017.
Oh yes, also Siemens test bed locomotive 193 902 was part of the transport to the Czech Republic.
ELL: 193 721 for SETG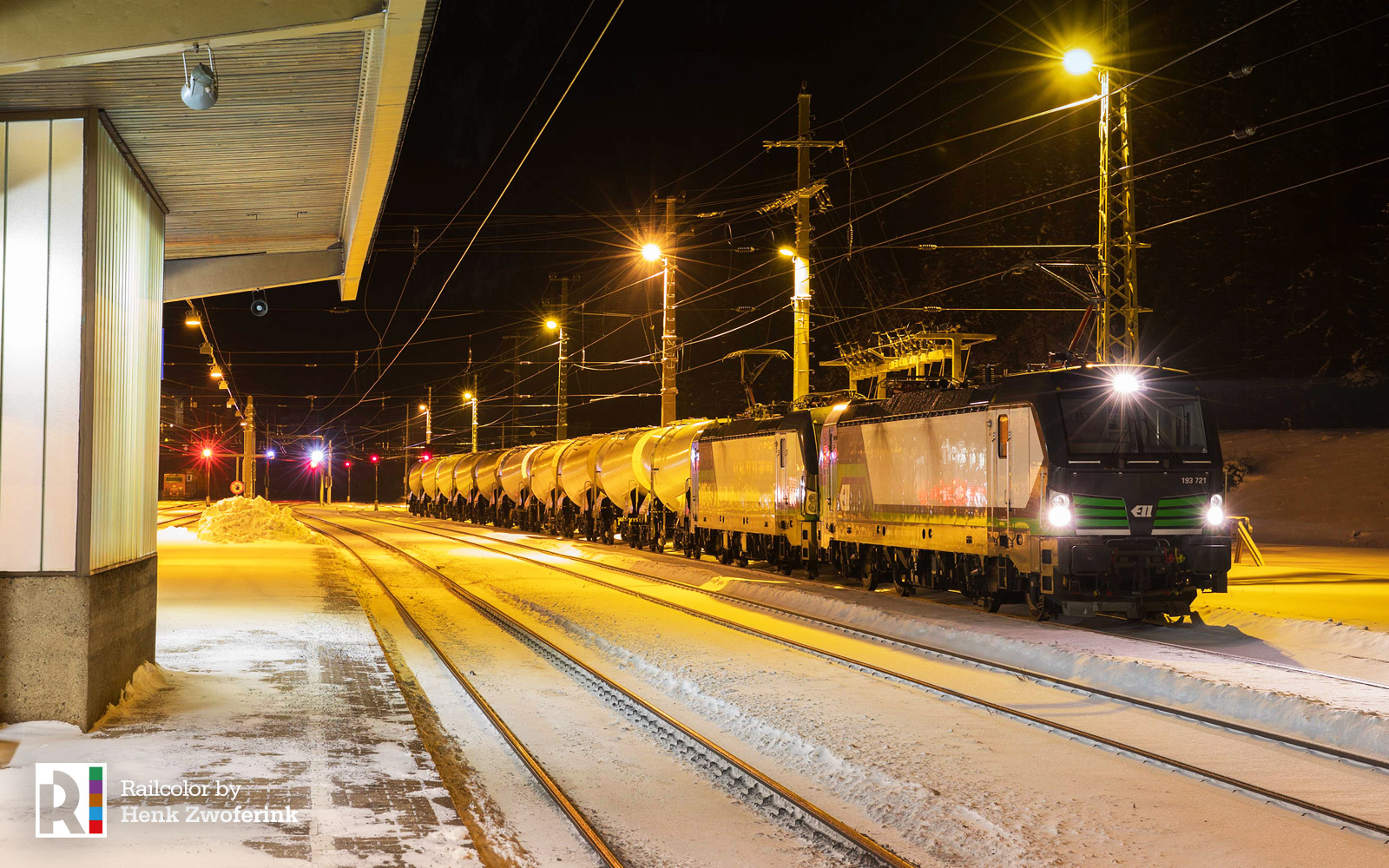 Macquarie Rail > Railpool 185 639 arrives in Kassel for repair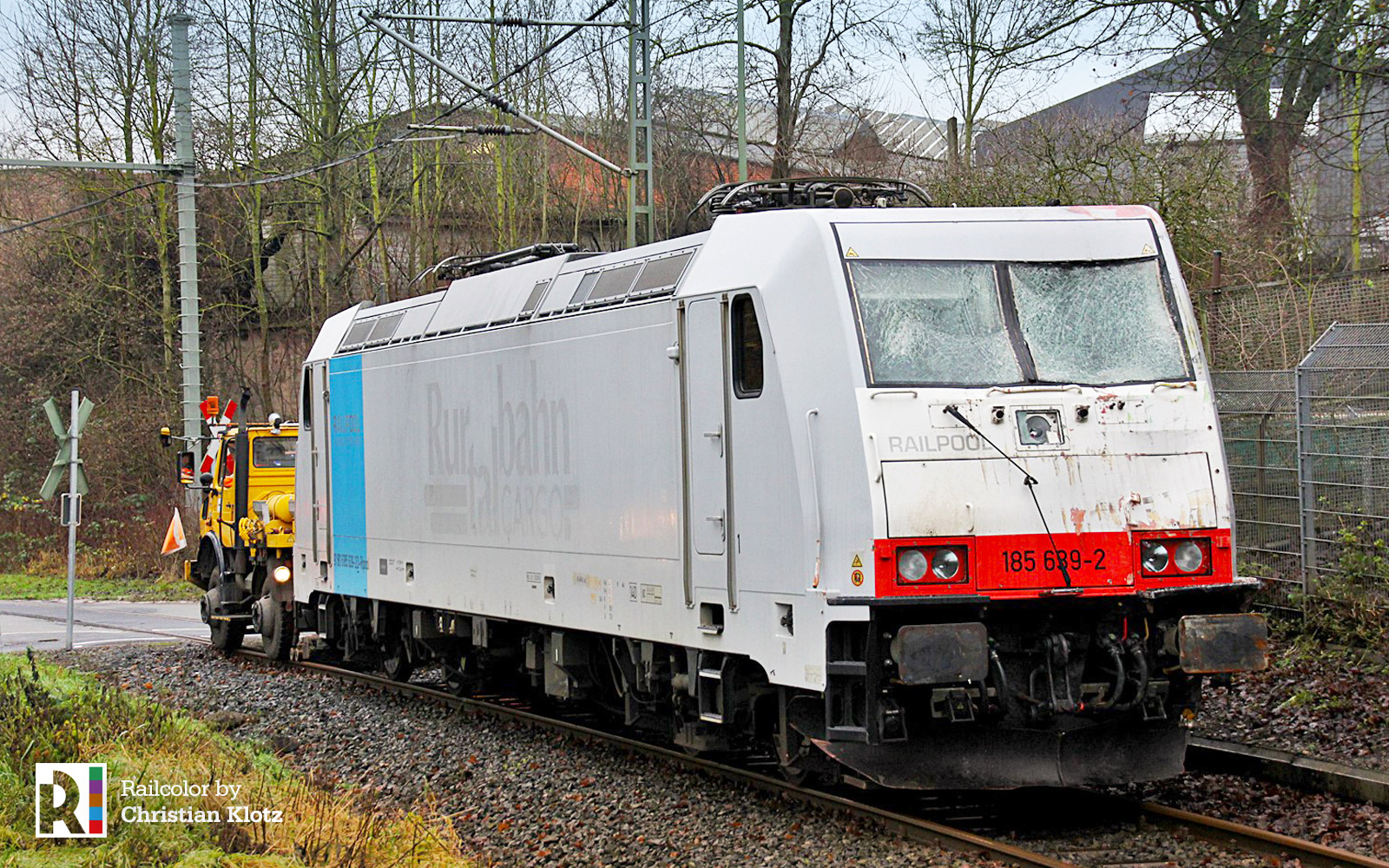 Macquarie Rail > Railpool 185 639 crashed onto a truck on a level crossing in Schwarzkollm on 24.11.2017. On 21.12.2017 the locomotive arrived at Kassel for repair.
NJ Transit orders 17 extra 'Dual Powers'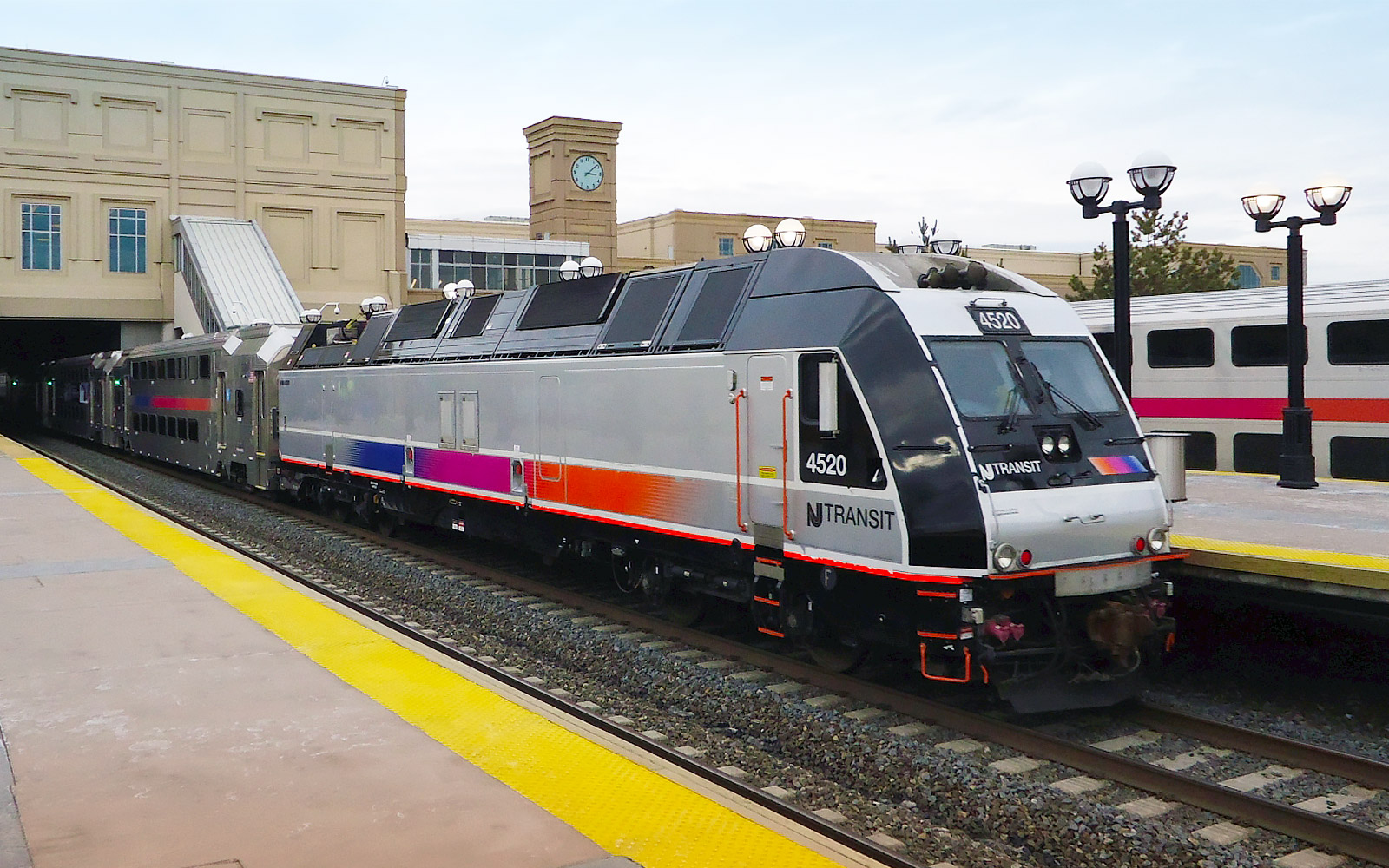 Bombardier announced today that New Jersey Transit Corporation (NJ Transit) has exercised an option for 17 additional Bombardier ALP-45 dual-power locomotives. This second call off is valued at approximately $160 million US (133 million euro) and is based on a contract for 26 locomotives signed in 2008. NJ Transit exercised a first option for nine units in 2011 and the contract includes options for up to 37 more units. Read more
The Meridian 'Ersatzzug' is no more
On 29.12.2017 the very last Meridian 'Ersatzzug' (replacement train) completed its service at Kufstein, Austria. The loco-hauled train was pulled by Lokomotion 185 665. The existence of this train was the result of the tragic train disaster at Bad Aibling in February 2016. The shortage of rolling stock was solved by introducing a rake of coaches, pulled by a locomotive rail freight operator Lokomotion, which has a very diverse and colourful fleet (with 139s, 151s, 185s, 186s, 187s, 189s and 193s all in many different liveries). This made this train a popular subject for many photographers over the past years. This has now ended as Stadler Rail has completed the construction of two new real Meridian trains, that were recently handed over.
S Rail Lease in the picture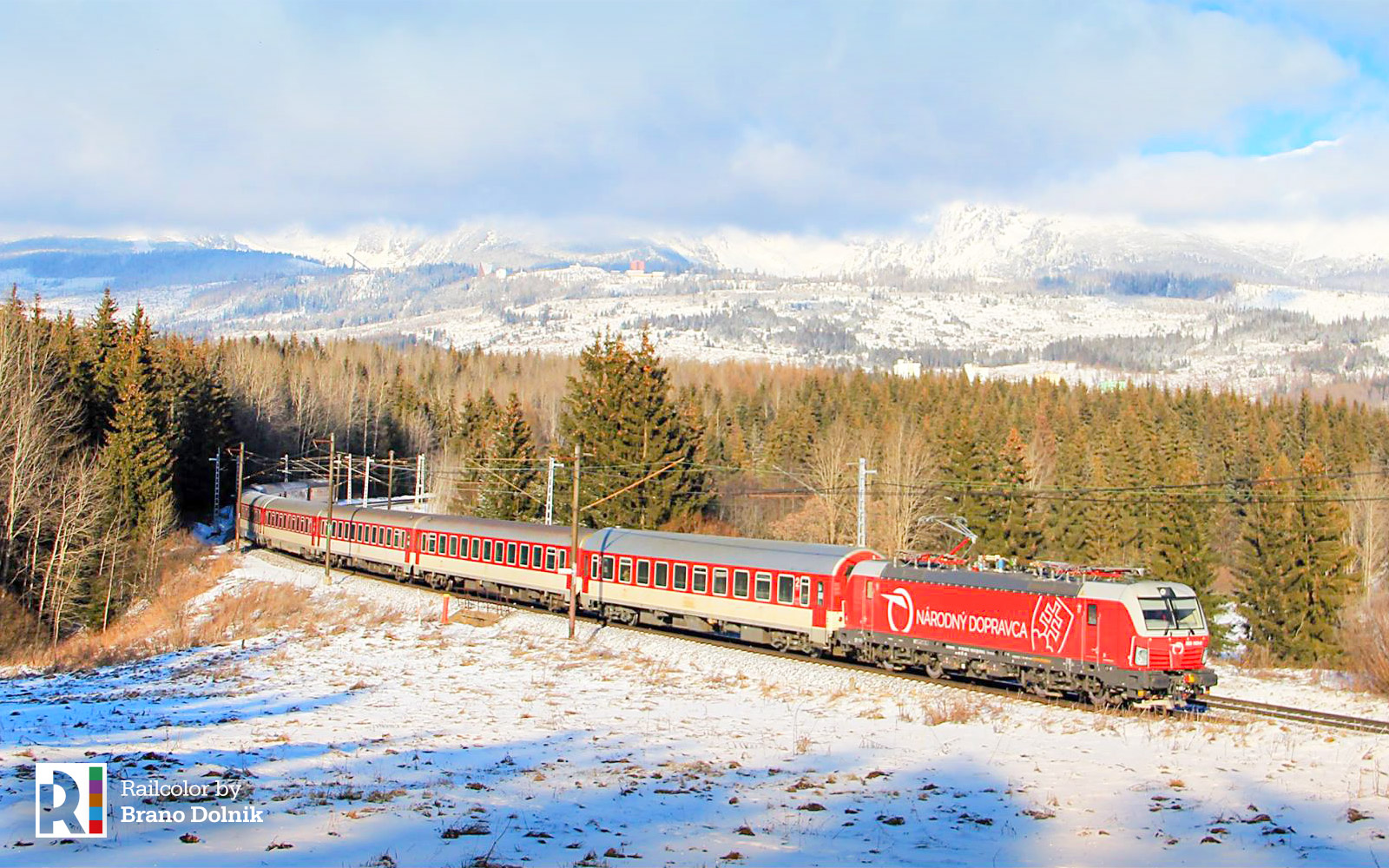 And a bit older, but surely not to be missed:
This slideshow requires JavaScript.
Oh, do you have comments or questions, contact us here! When you want to receive an email every time we publish this item, you can subscribe to our mail list here.