Welcome! Every Tuesday (one day later this time because of Christmas) we bring you the latest news on new electric locomotives being built in Europe. New liveries and remarkable operator changes are also mentioned. Enjoy! Oh, do you have comments or questions, contact us here!
Akiem received the first five AC3 electrics for CTL Logistics
On 20.12.2017, Bombardier handed over five TRAXX AC3 locomotives to lease company Akiem that will hire them to the CTL Logistics Group. These locomotives are the first of eight locomotives for CTL Logistics. Read more
Bombardier: The manufacturer has a new logo
Well, it is the same word logo, but with additional icons, a combination of four abstracted vehicle silhouettes in four different colours. They represent the 4 divisions of the company: Bombardier Transportation, Bombardier Business Aircraft, Bombardier Commercial Aircraft, Bombardier Aerostructures and Engineering Services.
Black and sidelined; Bure TRAXX locomotives
A remarkable picture taken on 21.12.2017 at the Örebro depot. It shows two of seven TRAXX AC2 electrics property of Bure. They were formerly used by Rush Rail from Sweden, but this operator had to file for bankruptcy in December 2016. Bure acquired 185 410-416 for Rush Rail back in 2012. 185 416 is in bad condition as the locomotive was severely damaged during a crash in Molkom (SE) in September 2016.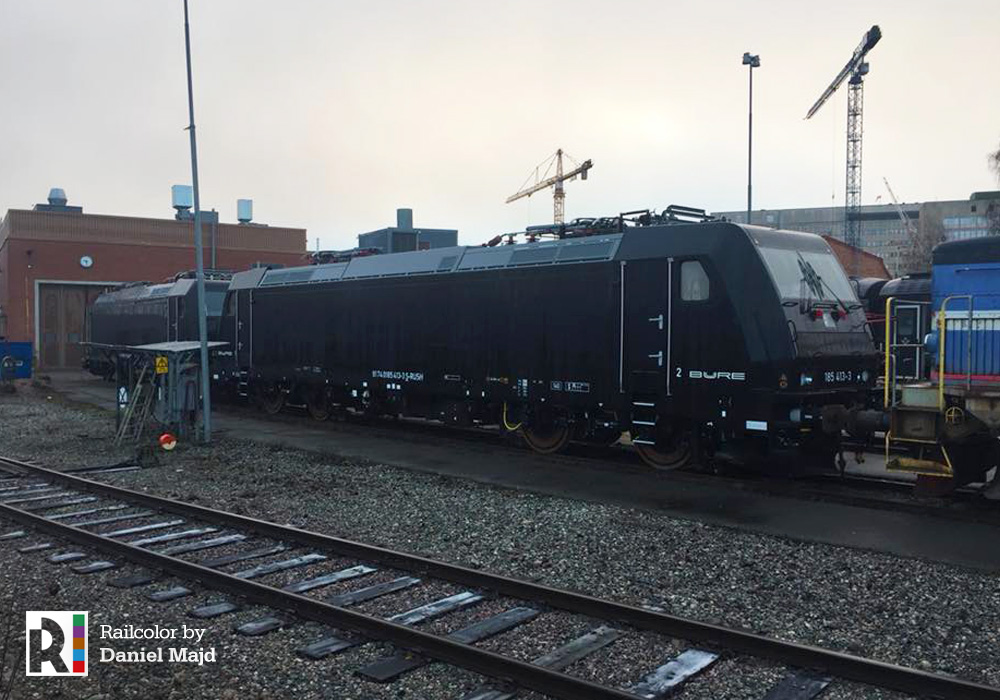 CD Cargo: All Vectrons delivered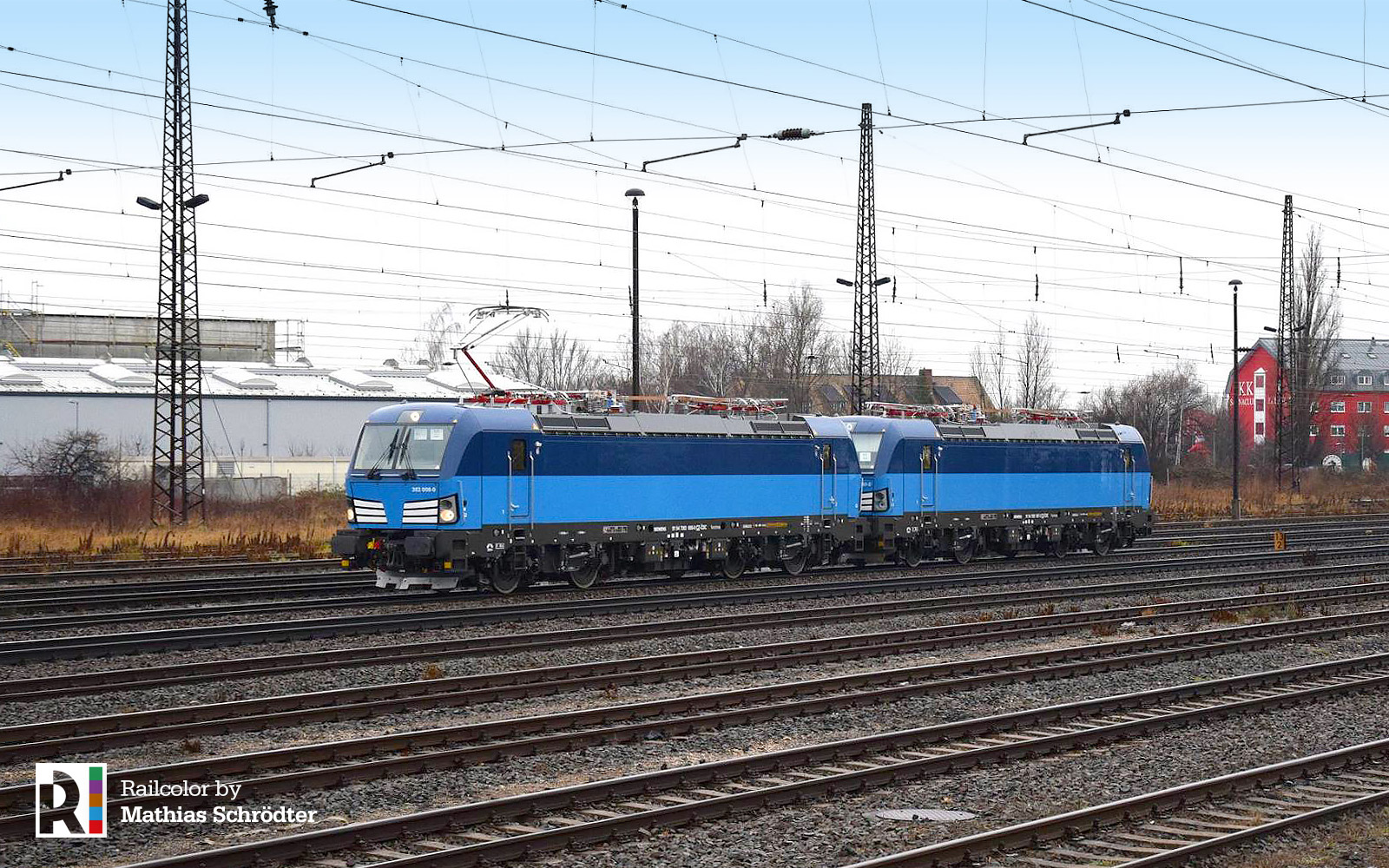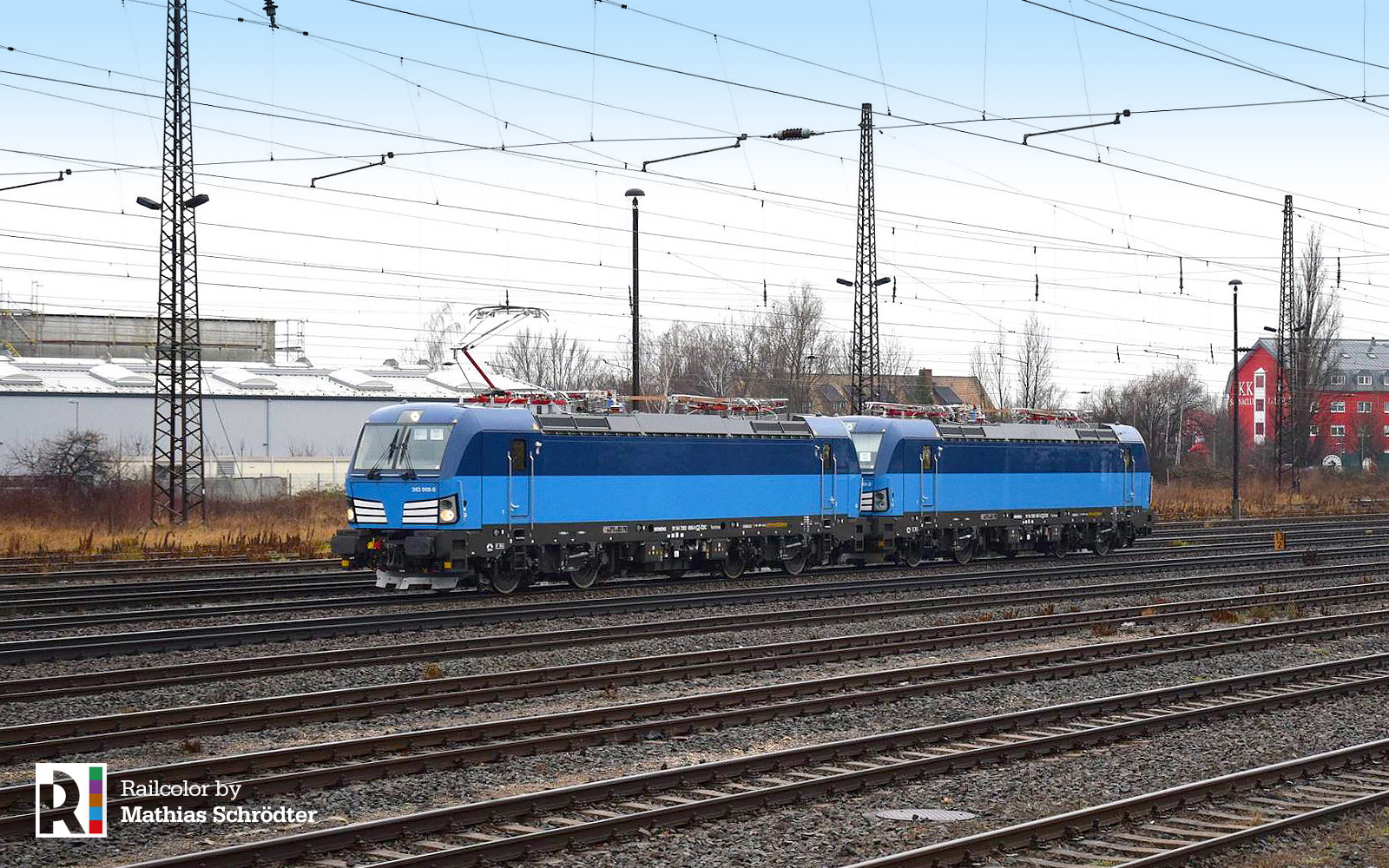 On 21.12.2017, Siemens sent the new 383 007 and 008 to the Czech Republic. With the delivery of these machines the contract is fulfilled. In 2016 five locomotives were ordered, in May 2017 three extra were added. The full list of CD Cargo's Vectron fleet can be found on Railcolor.net
CER Cargo Holding buys EffiLiners
Hungarian rail freight operator CER Cargo Holding expands its locomotive fleet with two locomotives to be built by CZ Loko; one EffiLiner 3000 dual-system electric locomotive (Railcolor: series 365) for CER Slovakia and one EffiLiner 1600 diesel-electric locomotive (Railcolor: series 753.6) for CER Hungary. The deliveries are scheduled for the first quarter of 2018 and the locomotives will be used to haul freight trains in Hungary, Slovakia and the Czech Republic. Read more
DB Cargo 187: Taking a break at Leipzig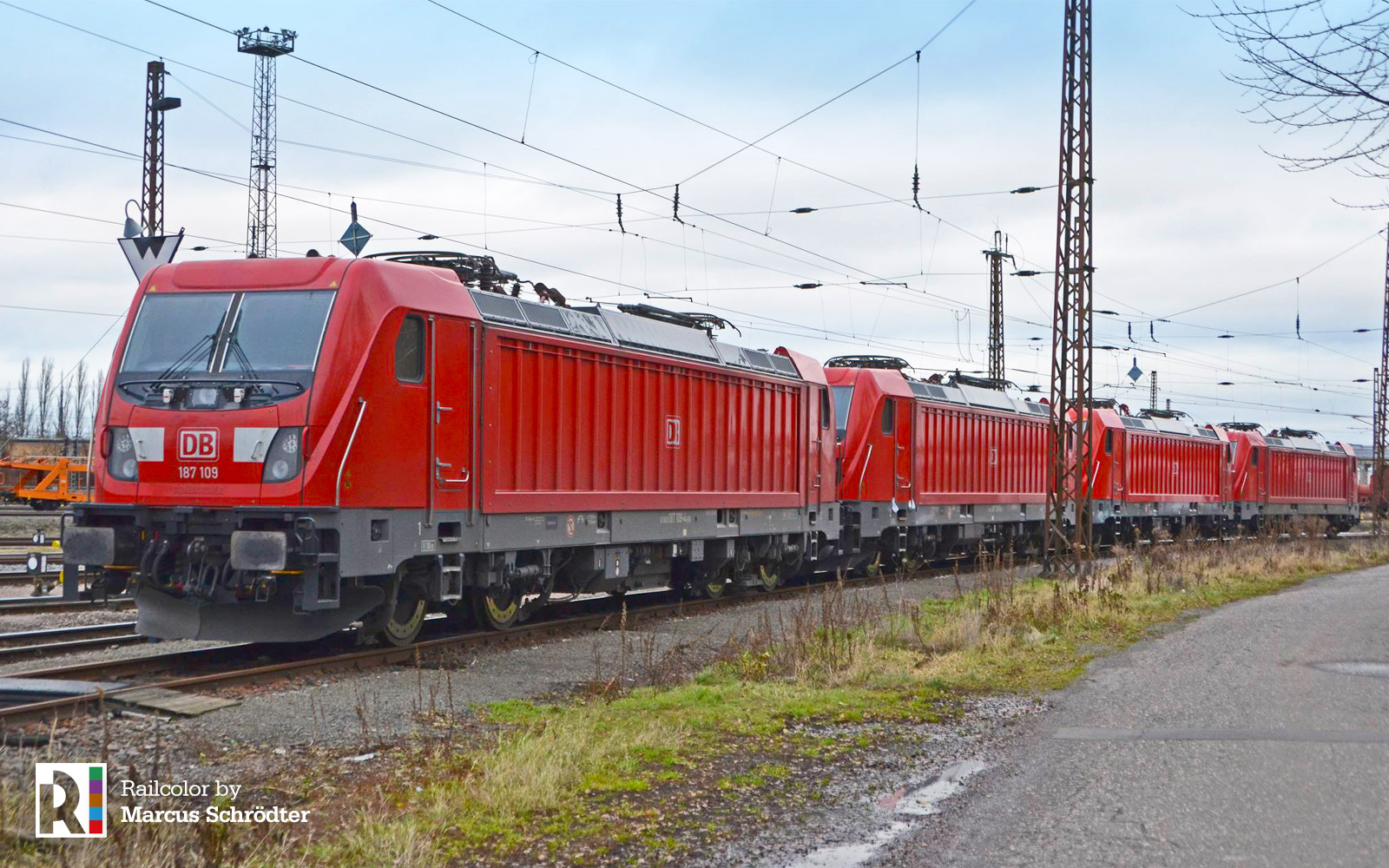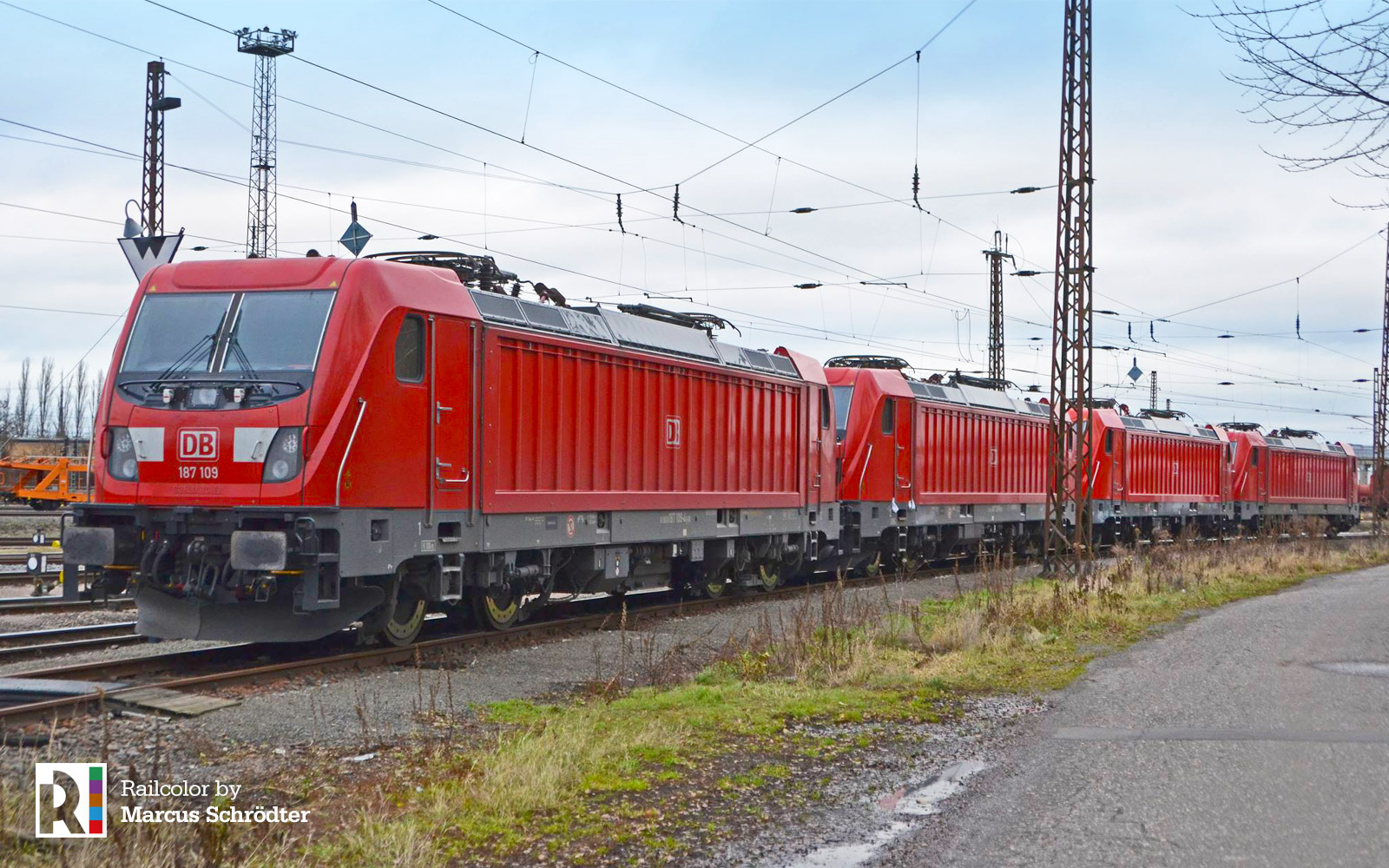 DB Cargo: the new Vectrons get stickers
Seen in Gremberg last week: DB Cargo 193 300 and 301 got additional stickers about the 'green' ambitions and projects of the operator. 
ELL: 193 287 and 724 outshopped
Two differently configured Vectron electrics were first reported last week. First there is the 193 724, a multi system locomotive in standard ELL livery. The locomotive has been seen with Lokomotion trains. Secondly, a new machine in white has made a first appearance. The locomotive is numbered 193 287 and has the customer specific package for Sweden and Norway.
ELL > CD duo at Dresden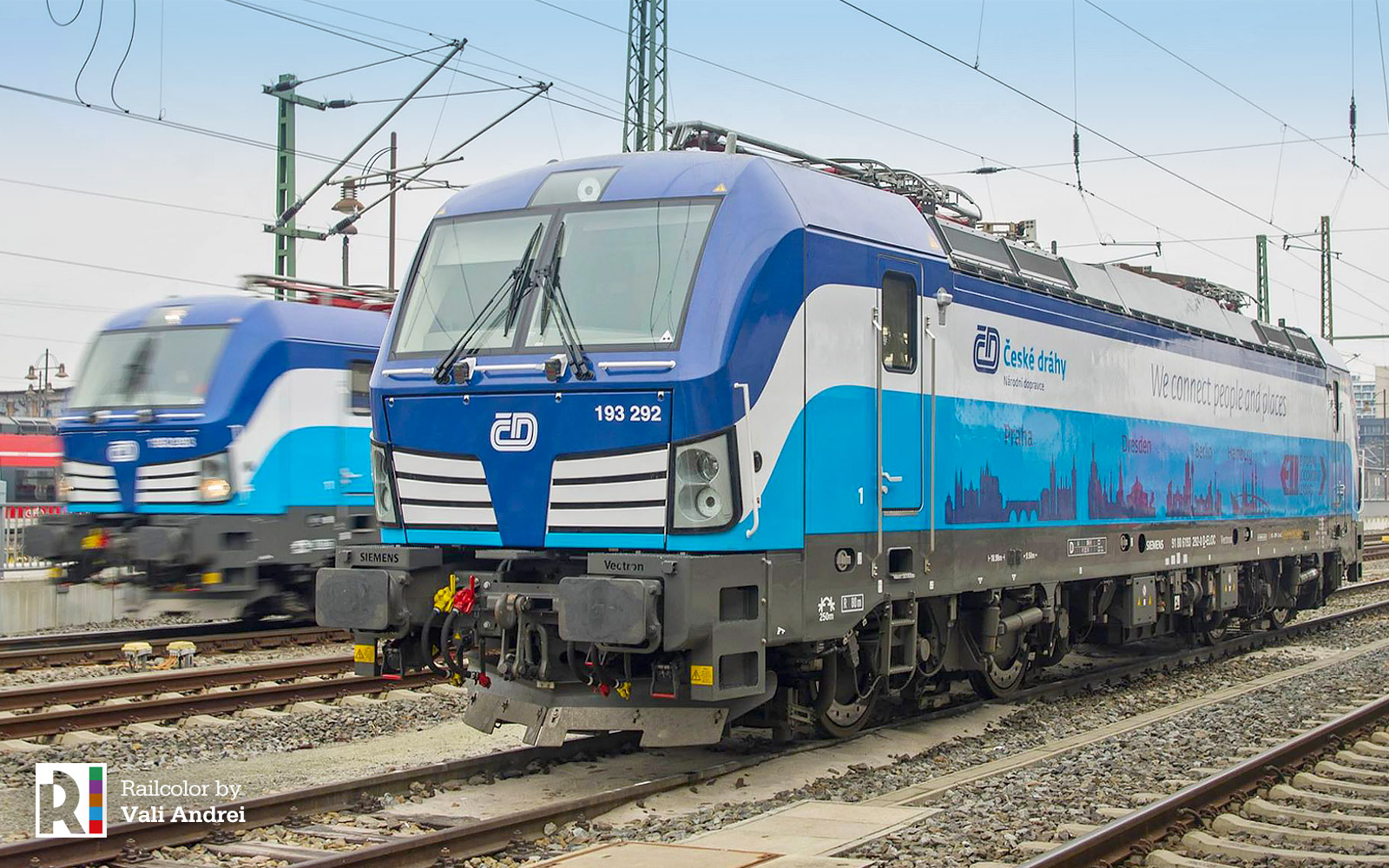 Macquarie Rail: 186 236 back in the Netherlands
Medway: repainting of EuroSprinter locomotives
Medway Logistics from Portugal is applying its new name and corporate identity on its rolling stock. We have already seen the new Euro4000 diesel locomotives, hired from Alpha Trains, in the new black and yellow livery. Now also the repainting of electric locomotives that were formerly used by the Portuguese railways has started. The image below shows the 4702 in its new colours.
Medway is the railfreight operator from Portugal that is property of the Mediterranean Shipping Company (MSC). MSC bought CP Carga and reformed and renamed the former freight transport division of the Portuguese Railways.
it is expected that four 5600s will get the new livery, and all 25 4700 series locomotives.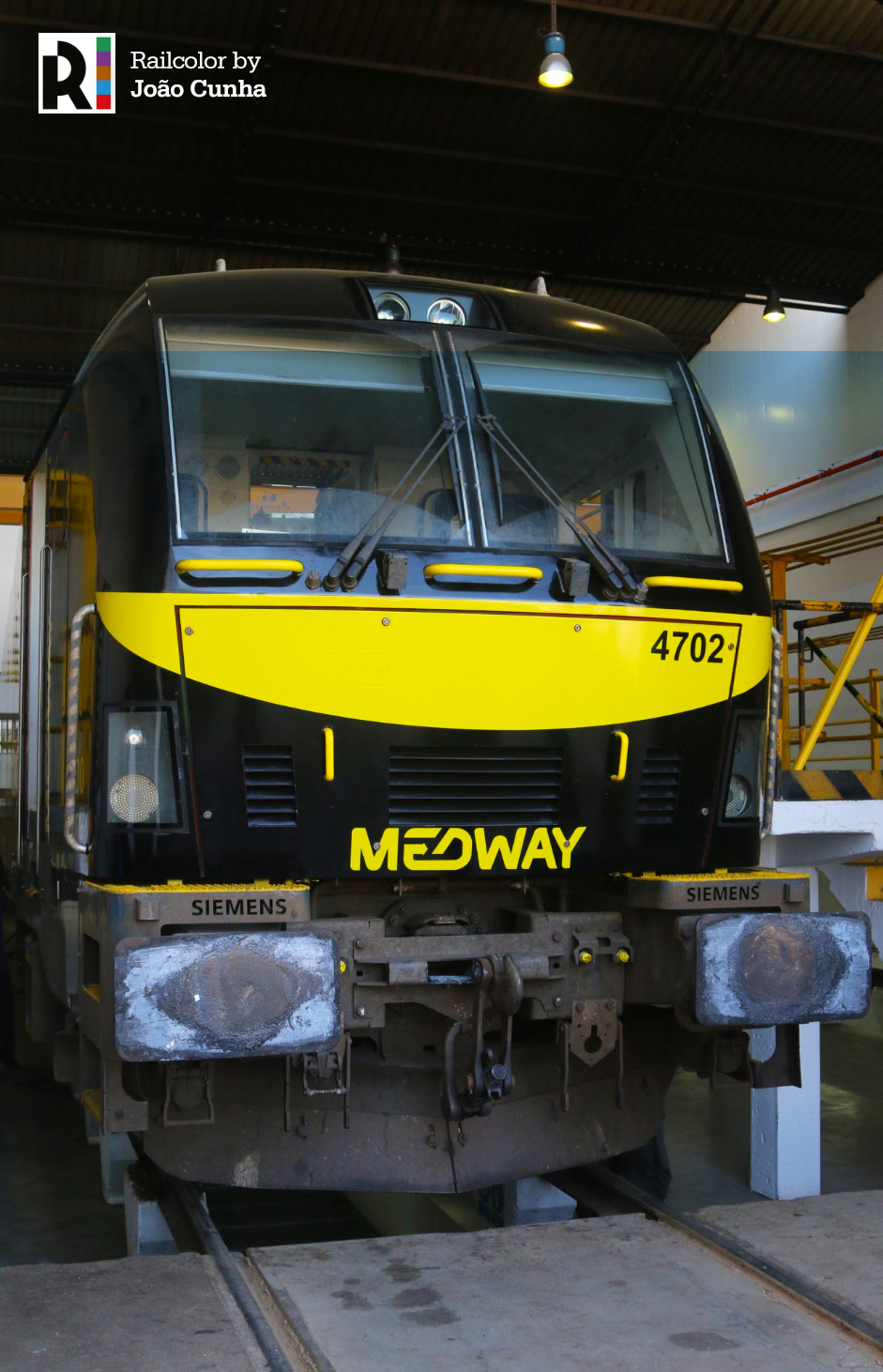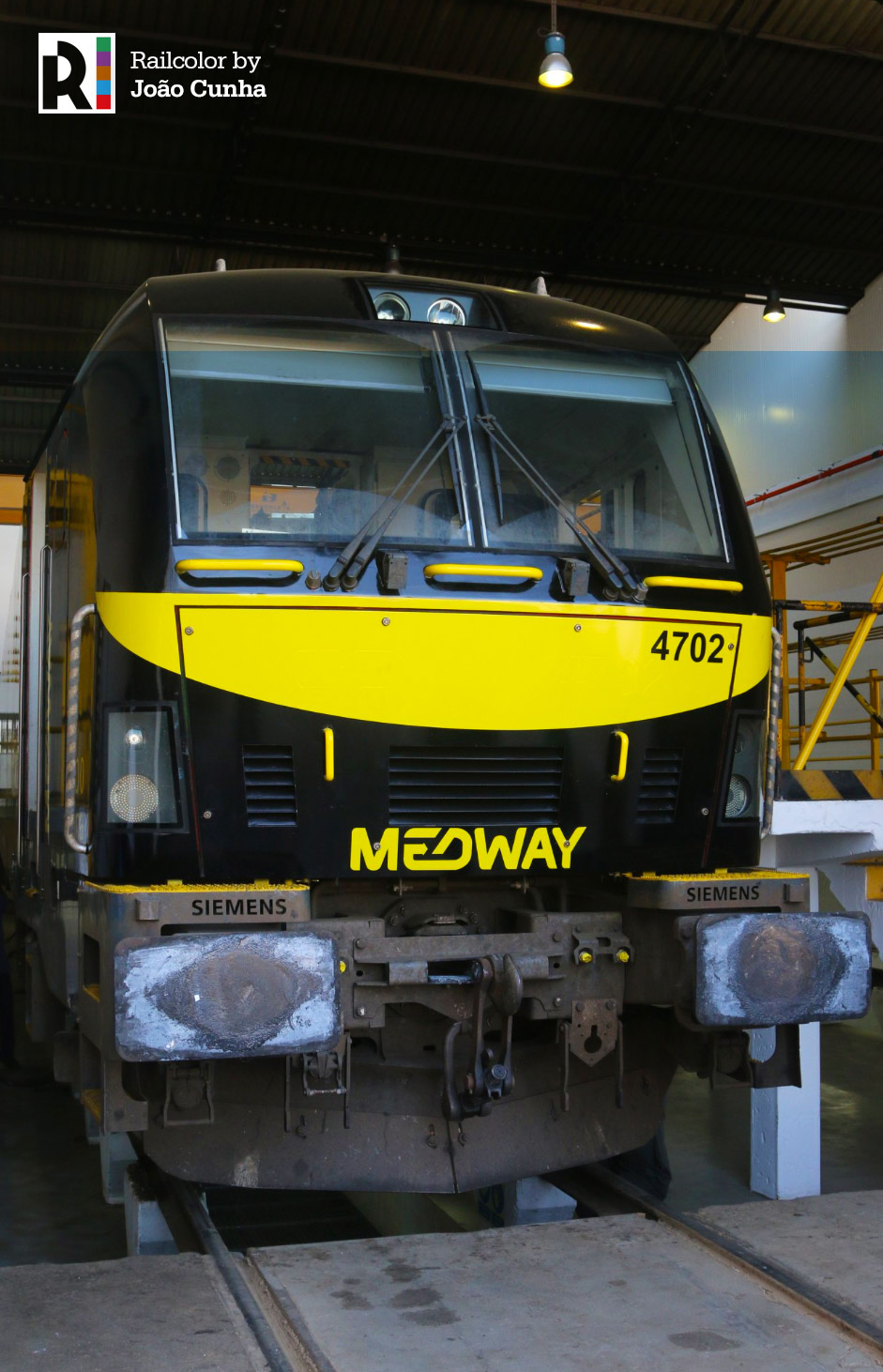 Mercitalia: 40 new TRAXX DC3 locomotives ordered
Bombardier and Mercitalia Rail have signed a contract for 40 Bombardier TRAXX DC3 (direct current) locomotives and 16 years of fleet maintenance to be carried out by Bombardier Transportation Italy's Services division. Based on list price, the contract is valued at approx. 210 million euro (249 million USD). It also includes options for up to 20 additional locomotives and maintenance services, as well as an option for additional eight years of maintenance on the whole fleet. Locomotive delivery is scheduled to start in the 4th quarter of 2018. Read more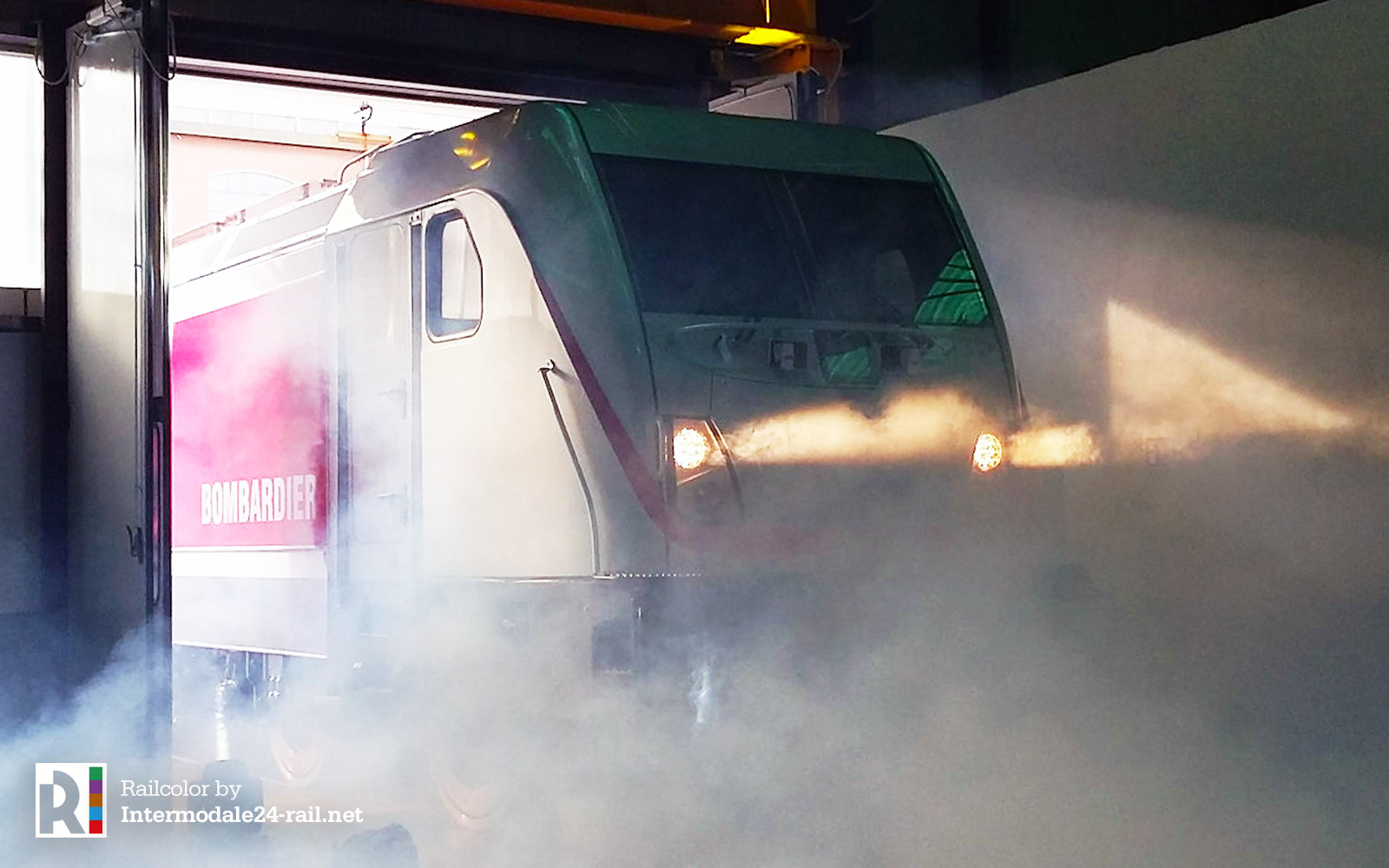 MRCE > TX Logistik: derailment at the Brenner line
Last week, near Gries am Brenner in Austria, several wagons of a TX Logistik freight train derailed, resulting in extensive damage to the infrastructure. It is expected that the line between Steinach am Brenner and Brennero/Brenner will be re-opened this Friday. The train involved was no. 43144 with locomotives MRCE > TX Logistik X4E-660 and 673.
MTEG 189 800: wrong stickers?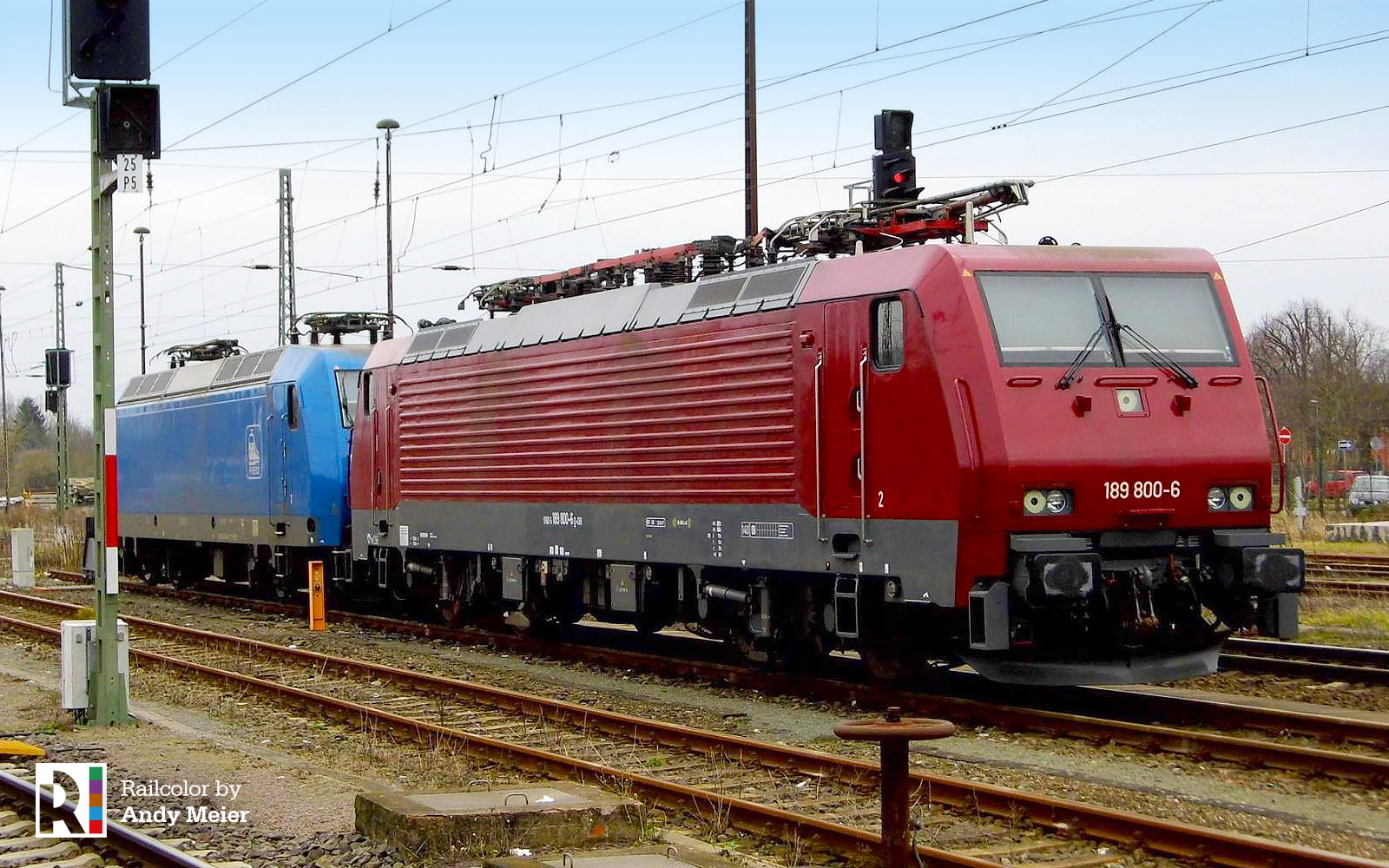 MTEG locomotive 189 800, that unique Bordeaux-red locomotive, was seen last week with a NVR number with a remarkable VKM (Vehicle Keeper Marking): 91 80 6189 800-6 D-DB. This suggest that the Deutsche Bahn is now involved in operating this locomotive. But asking around tells us these stickers are a mistake made at the Dessau workshops, that nothing has changed to the status of the locomotive. Like before, the 189 800 is property of the Muldental Eisenbahnverkehrsgesellschaft (MTEG) and operated by the Pressnitztalbahn (PRESS). D-DB should therefore be replaced again by D-PRESS.
WLC: new 187s in service