TX Logistik AG and Bombardier signed a contract for the delivery of 40 TRAXX MS3 multisystem locomotives. The order also includes a contract for preventive maintenance and repair for a period of 15 years. Option for up to 25 more locomotives is included. The delivery of the first machines is scheduled for the summer of 2019.
TX Logistik CEO Mirko Pahl states that new new machines will be used by TX Logistik on international corridors between Germany and Italy, including the Swiss rail network. Certification of the MS3 for these countries should be completed when the delivery commences.
TX Logistik's strategy is to reduce the number of locomotives needed for its international network and to improve the punctuality of its freight trains. The new flexible, modular locomotives are a key element in this strategy.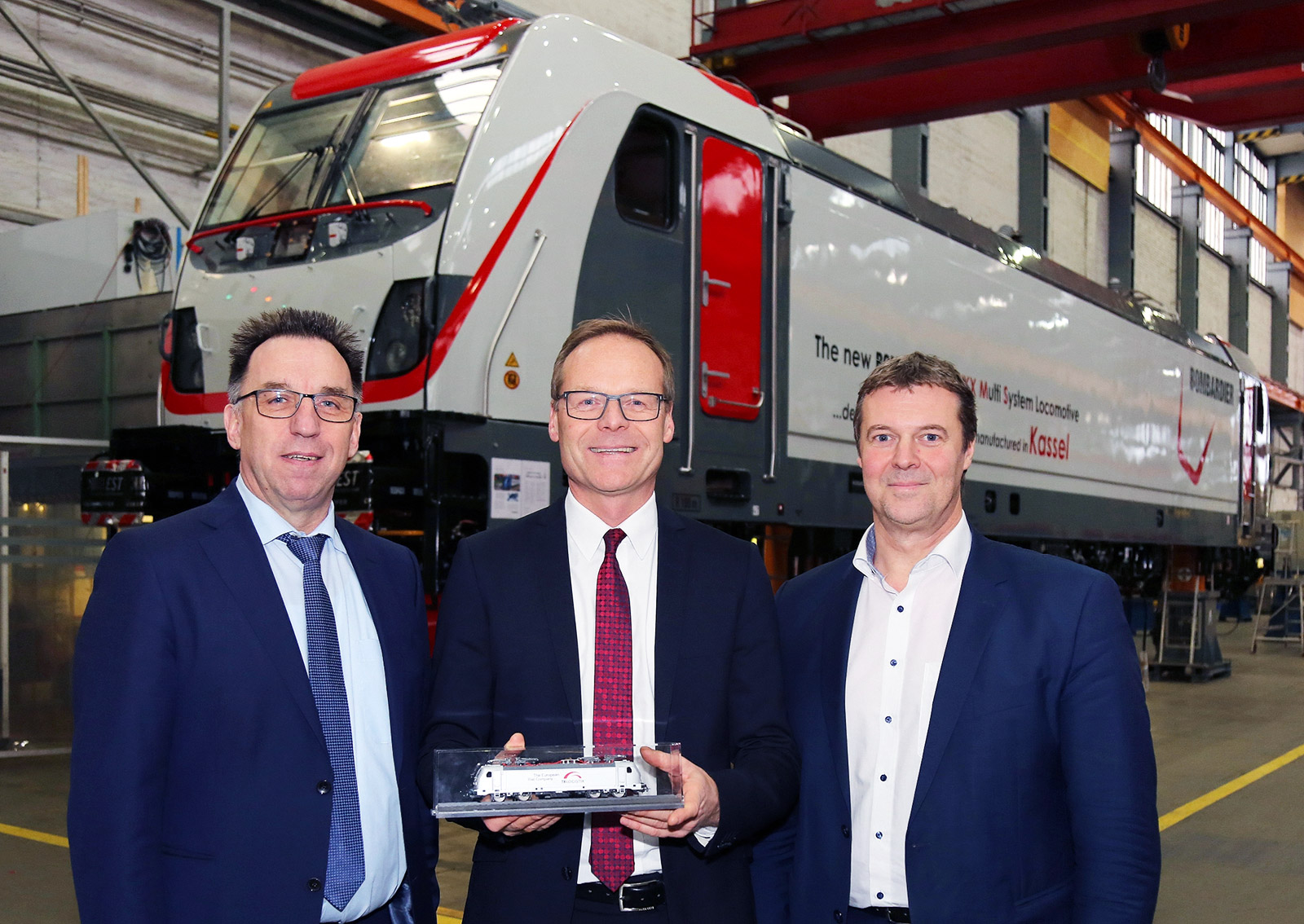 Railcolor: This item does not only the confirm the order from TX Logistik. It also shows the very first TRAXX MS3 locomotive, shown in the background behind the Bombardier and TX Logistik representatives. This is the model that succeeds the TRAXX MS2e model, also known as series 186. It is multi-system locomotive that brings Bombardier's multi-system technology to the latest 3rd generation platform. Unlike the AC3 model for AC voltage only, the MS3 again has normal smooth side panels. The Flex panel feature is gone. The front of the MS3 (and DC3) is similar to AC3 design.
Bombardier has a challenge ahead; It wants to homologate this new type of TRAXX in Italy, Switzerland and Germany within 18 months.