advertisement

---
It's been a while since Budamar started operating steel coil trains to Slovenia. Let's take a look at these interesting cross-border transports and how the Slovenian landscape changes as they travel throughout the years.

In November 2020, Budamar Group launched its first block trains between Ostrava Kunčice (Czechia) and the Port of Koper in Slovenia. The trains are being loaded with steel coils from the steel plant in Ostrava, and later on, continue their journey by sea to the end customer. Transportation was taking place on a daily basis via Kúty, Bratislava Main station, Petržalka (Slovakia), Rajka (Hungary), Hodoš, Ljubljana, and finally the port of Koper (Slovenia). Adria Transport was operating the trains.
Although the trains described above did tun previously, this connection is no longer active. The images in this article depict the connection between Bytčica near Žilina (SK) and Coper (SI).

Thanks to Miško Kranjec we bring you some (literally) hot pictures from Zidani Most where 383 212 was caught with such a train yesterday: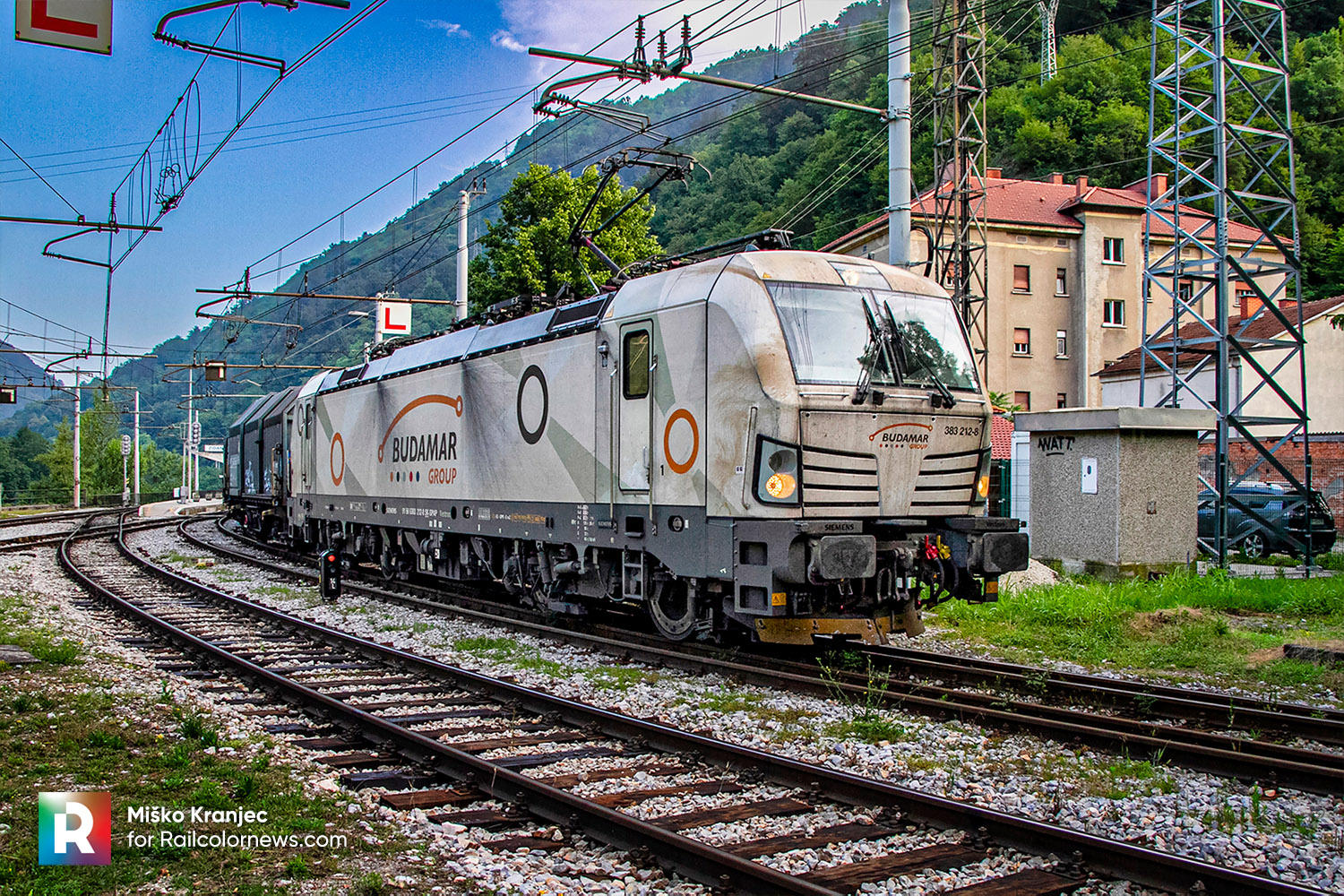 In his photo submission Miško adds: "At 6.08 a.m., in the wake of the hottest day in June ever recorded in Slovenia, Budamar Group Vectron 383 212-8 leaves Zidani Most junction and sways toward border station Hodoš, riding with the steel coil train in tow over the 175 years old, but recently completely renewed Vienna – Ljubljana – Trieste Südbahn (Southern Railway)."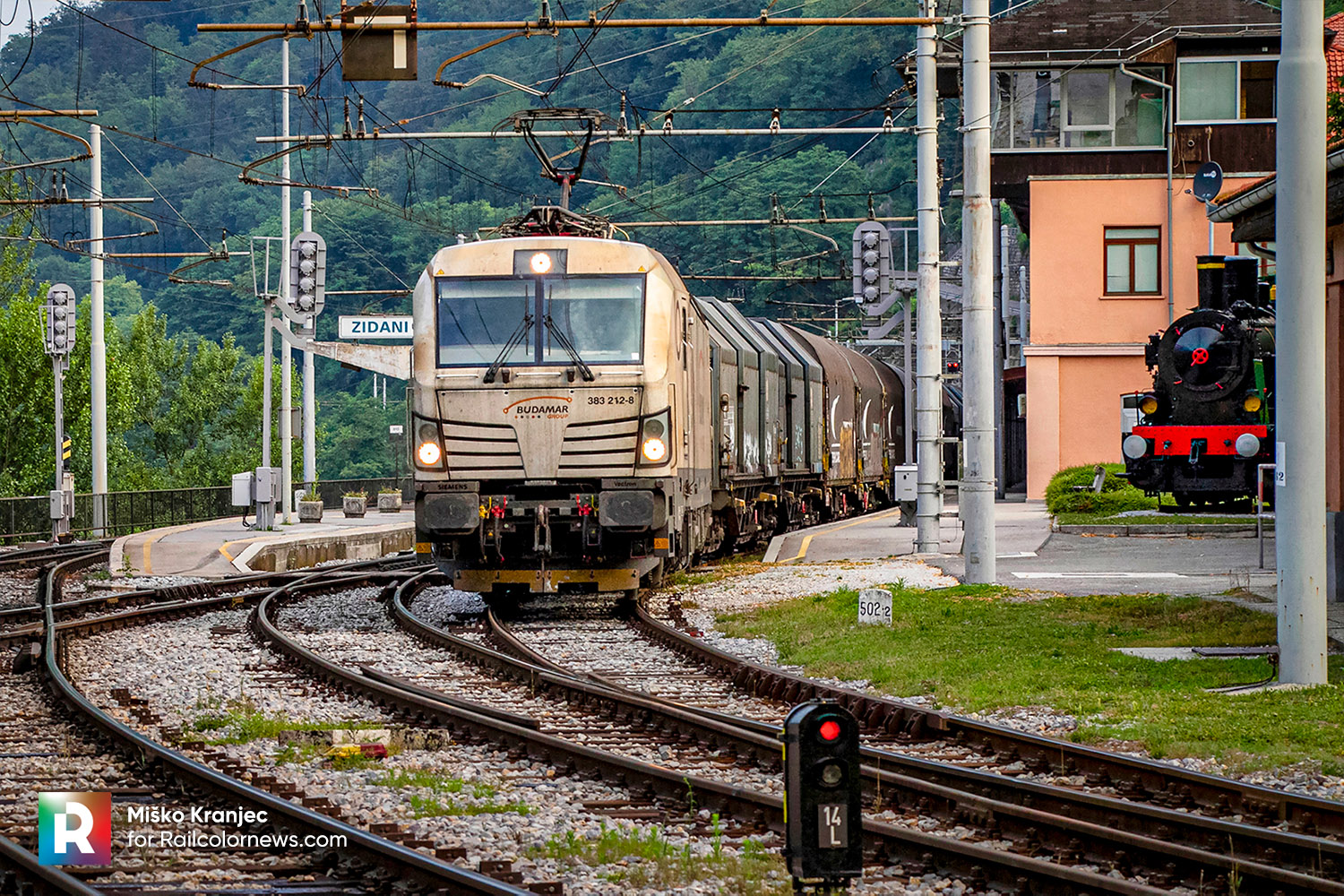 For a more complete overview of these steel transportations, we're adding a few more pictures courtesy of Rok Žnidarčič. First, there is a magnificent autumn landscape from Zanigrad: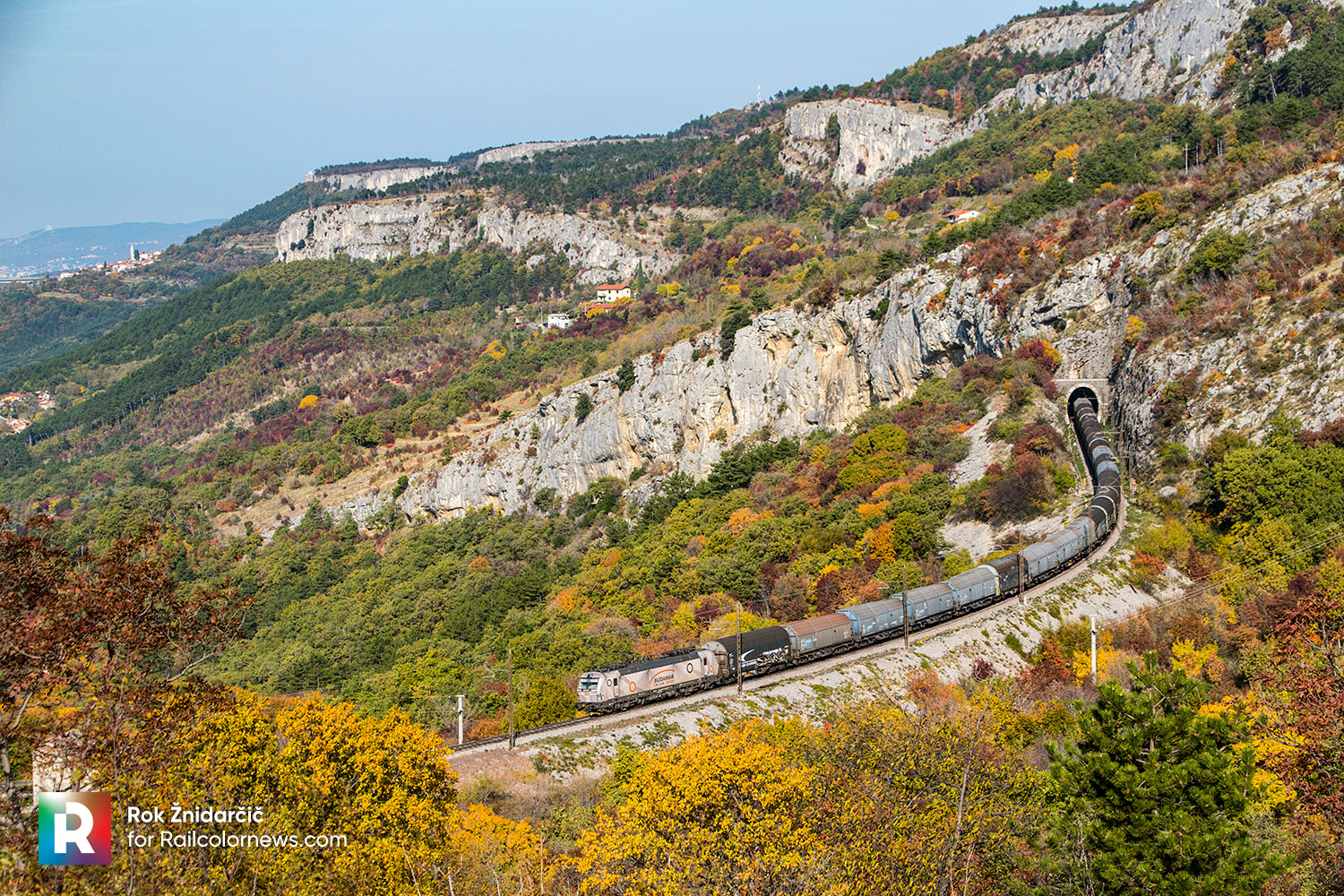 And, finally, a soothing winter view from Rakek from early January this year. The perfect solution for summer heatwaves: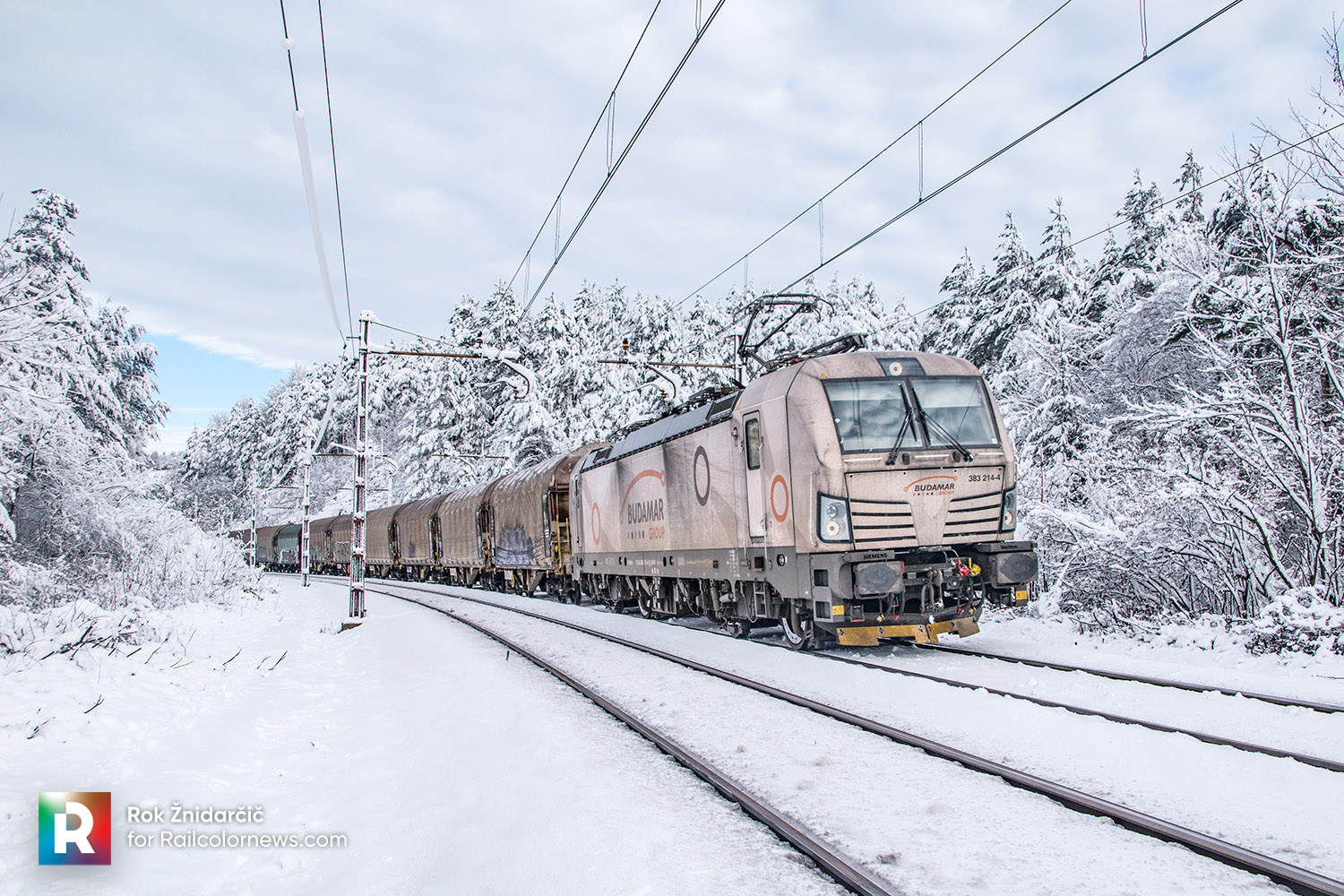 ---
Spoiler alert: There is even more interesting news regarding the Budamar Vectrons in the way. While we're working on their coverage, make sure to check out how it all started in 2019 when the first such loco was outshopped:
[SK] First impression: SPaP Vectron 383 211 in Budamar design