Earlier, we referred to them as 'SPaP Vectrons'. One of them, 383 211, now made its first public appearance in its final design: white with the brandng of SPaP mother company – the Budamar Group.
We thank Brano Dolnik for sharing with us this photo-impression of the locomotive. Check out his Instagram profile for more nice pictures from Slovakia.
A simple and clean design, following the Budamar Logistics branding – orange circles and warm+cold grey lines – this is the livery of the new 383 211. The picture below shows the locomotive at Bratislava depot, as seen on 17.05.2019 in the company of 350 007 'Macejko':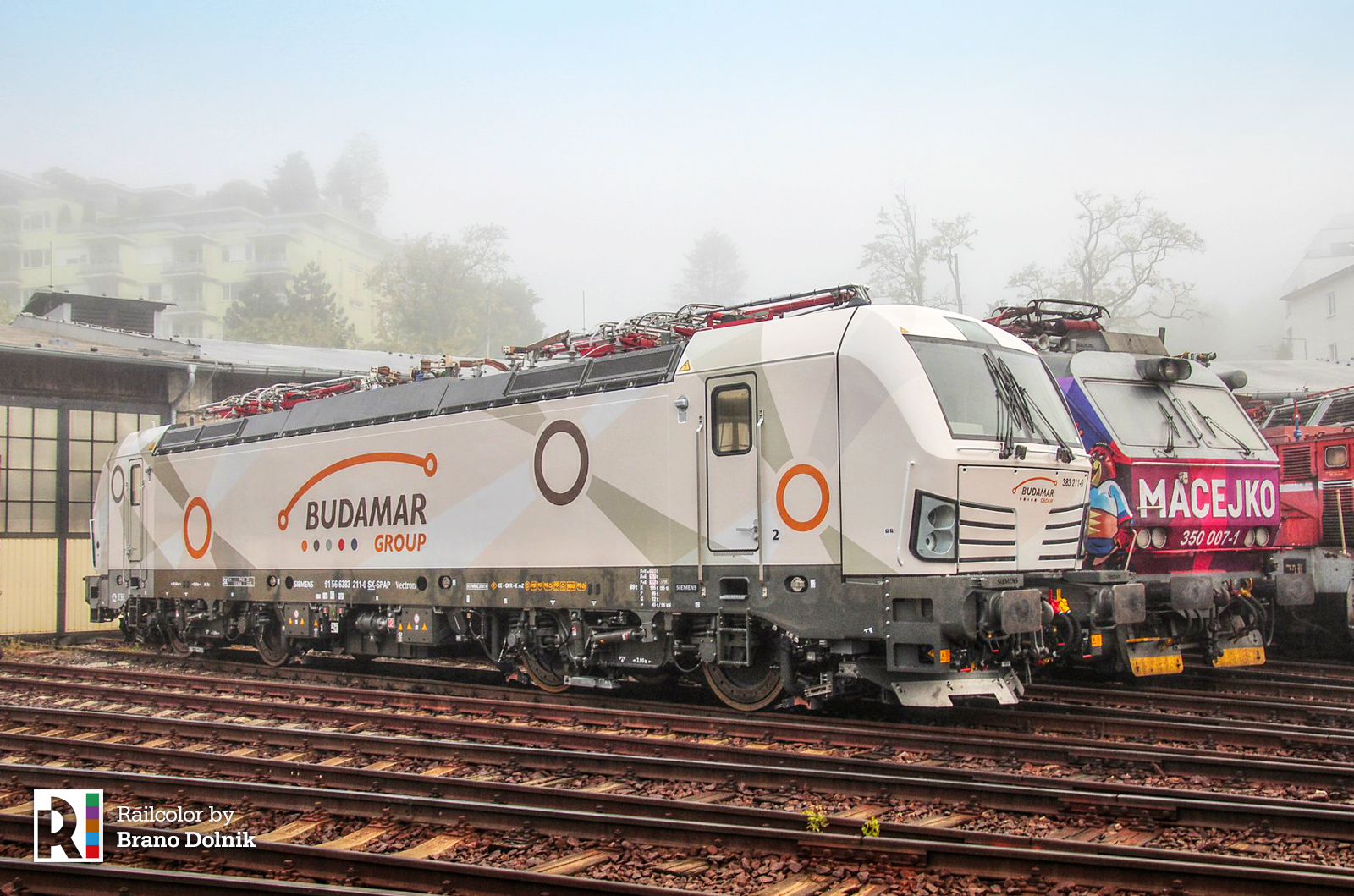 Although the locomotive is Budamar branded, the vehicle holder remains SK-SPAP. Founded in 2002, Budamar specializes in international forwarding and logistics. It is the majority stake holder of SPaP Slovenská plavba. You can read more about the relation between the two companies in our Expert article here.