Budamar Group, a Slovak logistics company, owns five Siemens Vectron locomotives. Meanwhile, all five locomotives received their corporate livery.
We thank Mates Pleško for sharing his pictures with us.
Spotted at Bratislava Východné station by Mates Pleško, Budamar Group 383 214 and 215 in their new outfit: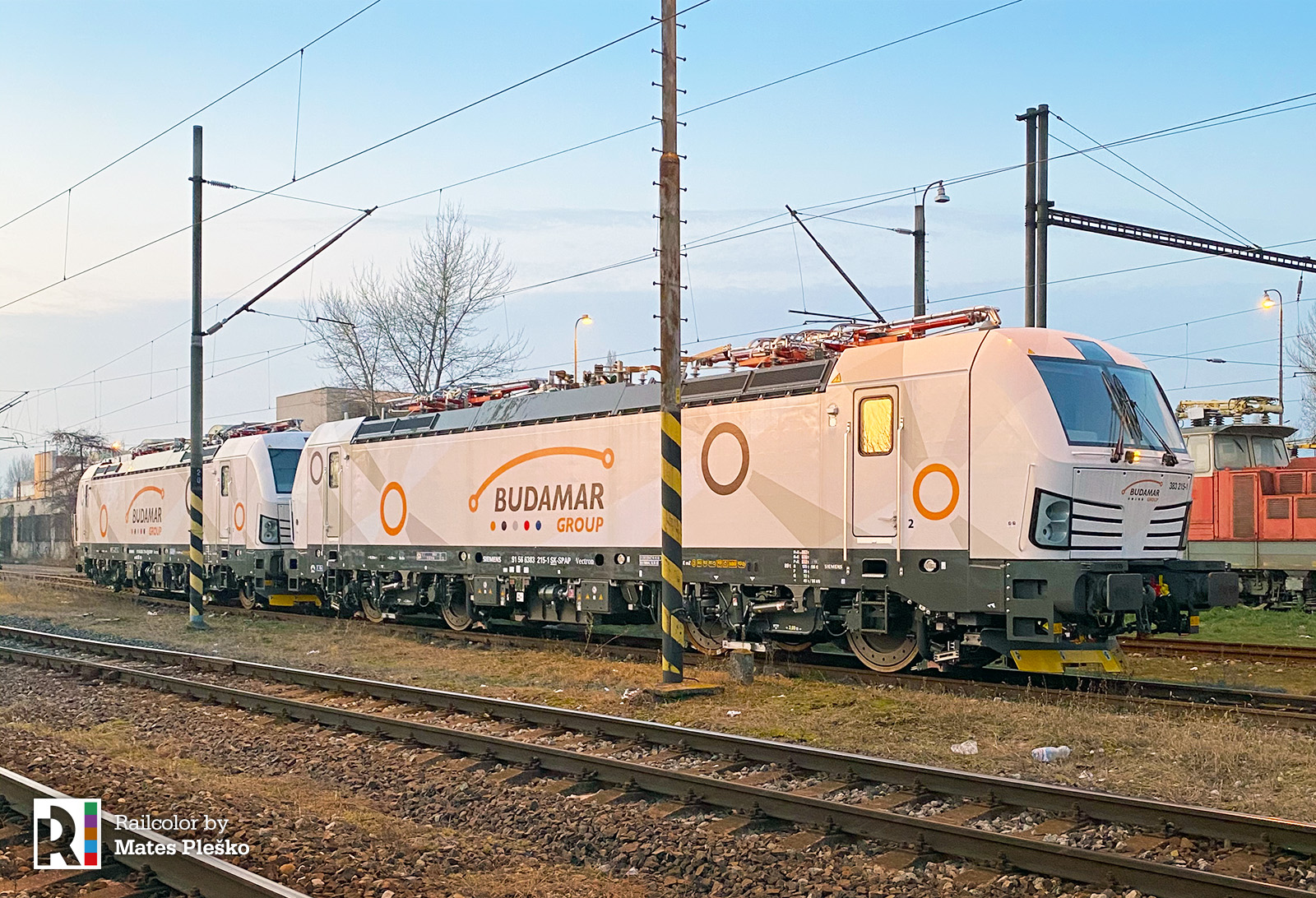 With these two locomotives put into operation, Slovak-based Vectrons reach a total number of 28:
5x SPaP / Budamar Group;
1x PSŽ;
20x S-Rail Lease (10 for ZSSK, 10 for ZSSK Cargo).