advertisement

---
The castle family grows! In recent days, Rolling stock lease > Budamar group 383 301 was wrapped in the Budamar 'Castle' livery, designed by Railcolor Design. Bearing the name 'Spišský hrad', it includes a stylized version of the famous castle in eastern Slovakia.
We foreshadowed it already in January of 2023, but now 'Spišský hrad' has become the third locomotive to carry the Budamar 'Castle' livery, with stickering carried out by Loc&more of Hungary.
RSL > Budamar 383 301 'Spišský hrad'
Together with the (unstickered) 383 302, they are the first RSL Vectrons for Budamar with A35 package, including authorization for the Italian network. In the coming weeks, the locomotive will be seen on services to Italy between Breclav – Salzburg – Tarvisio and Verona.
Matej Pleško caught the locomotive at Bratislava Východné depot and Bratislava Petržalka station on 21.03.2023 before the first commercial service to Senica: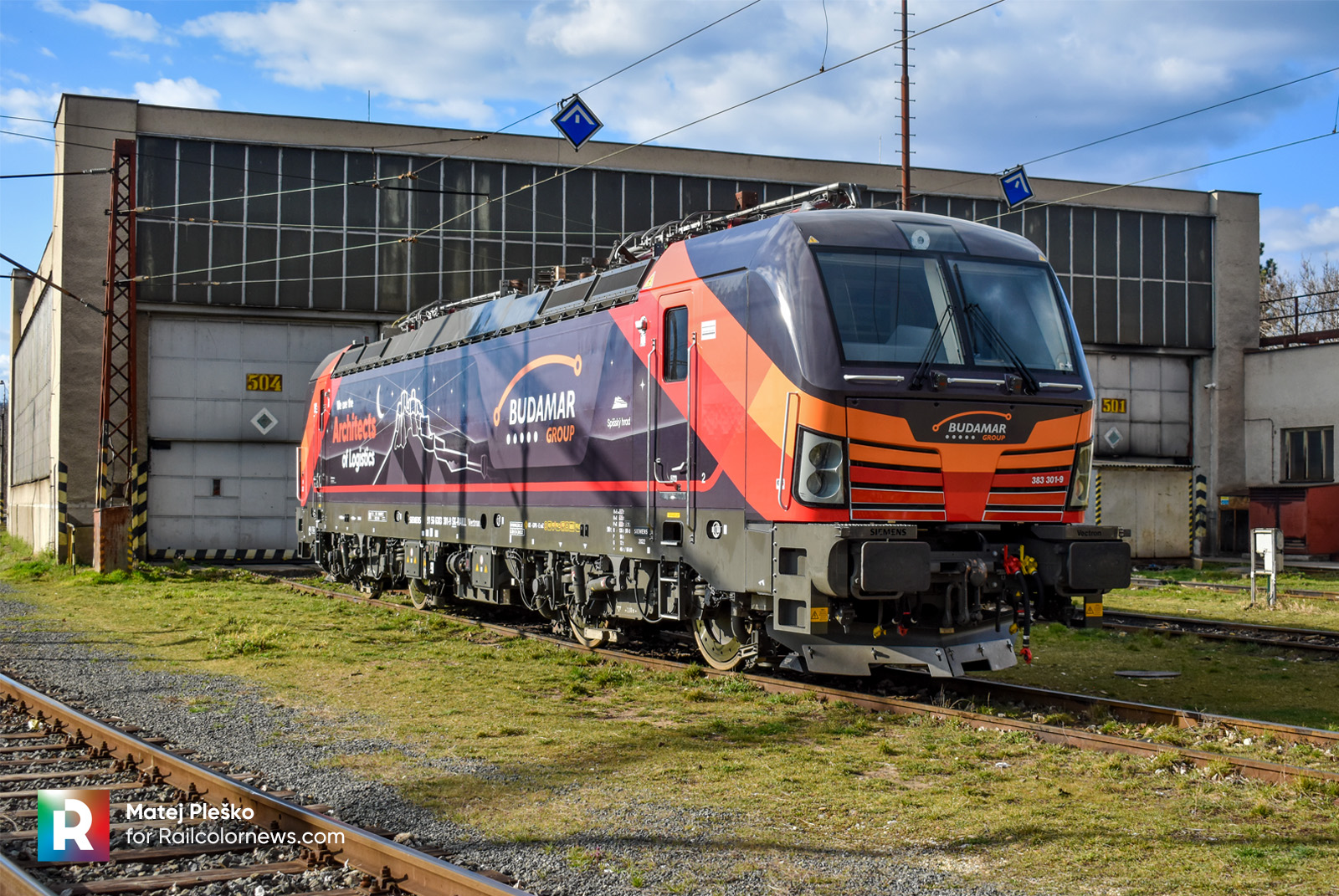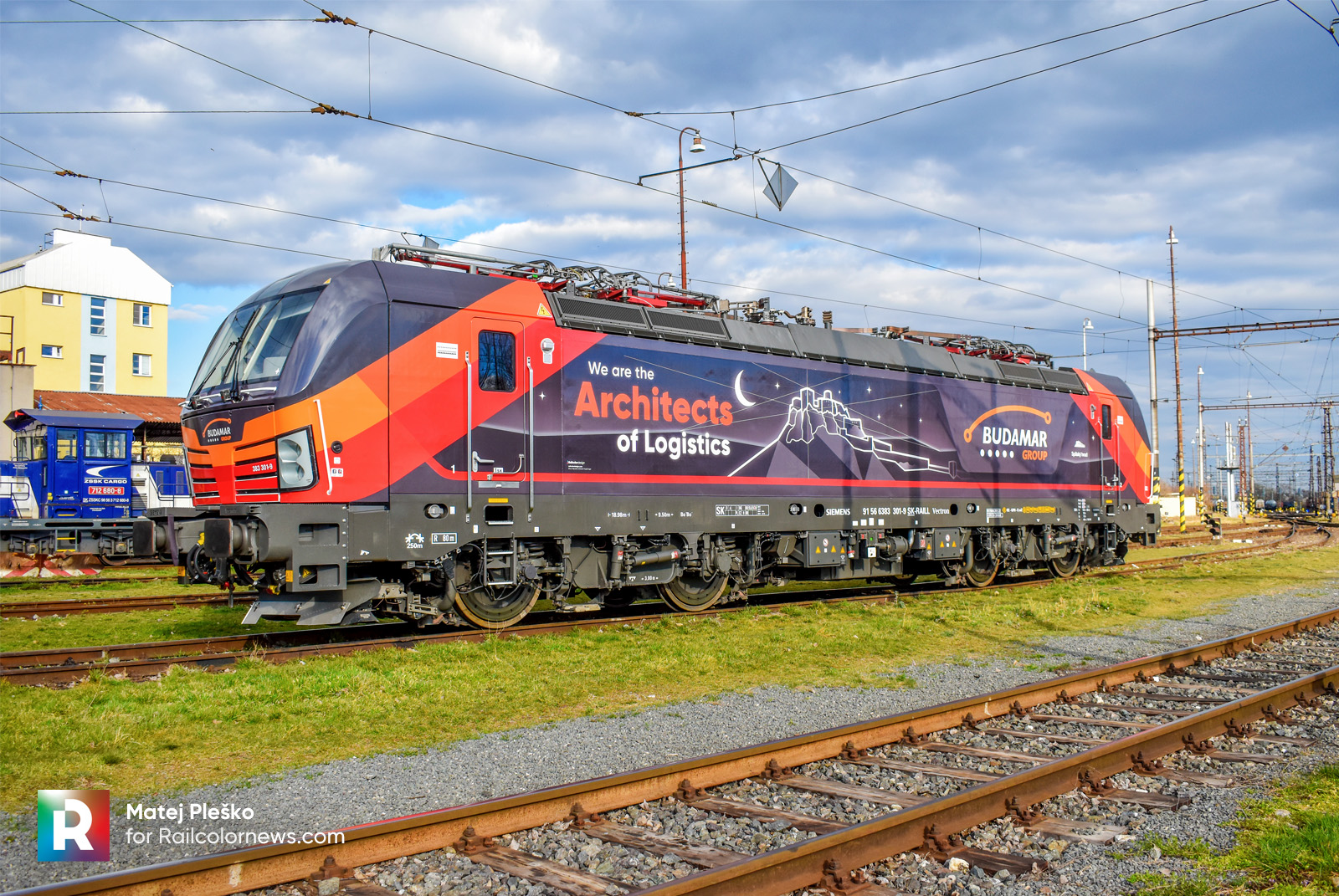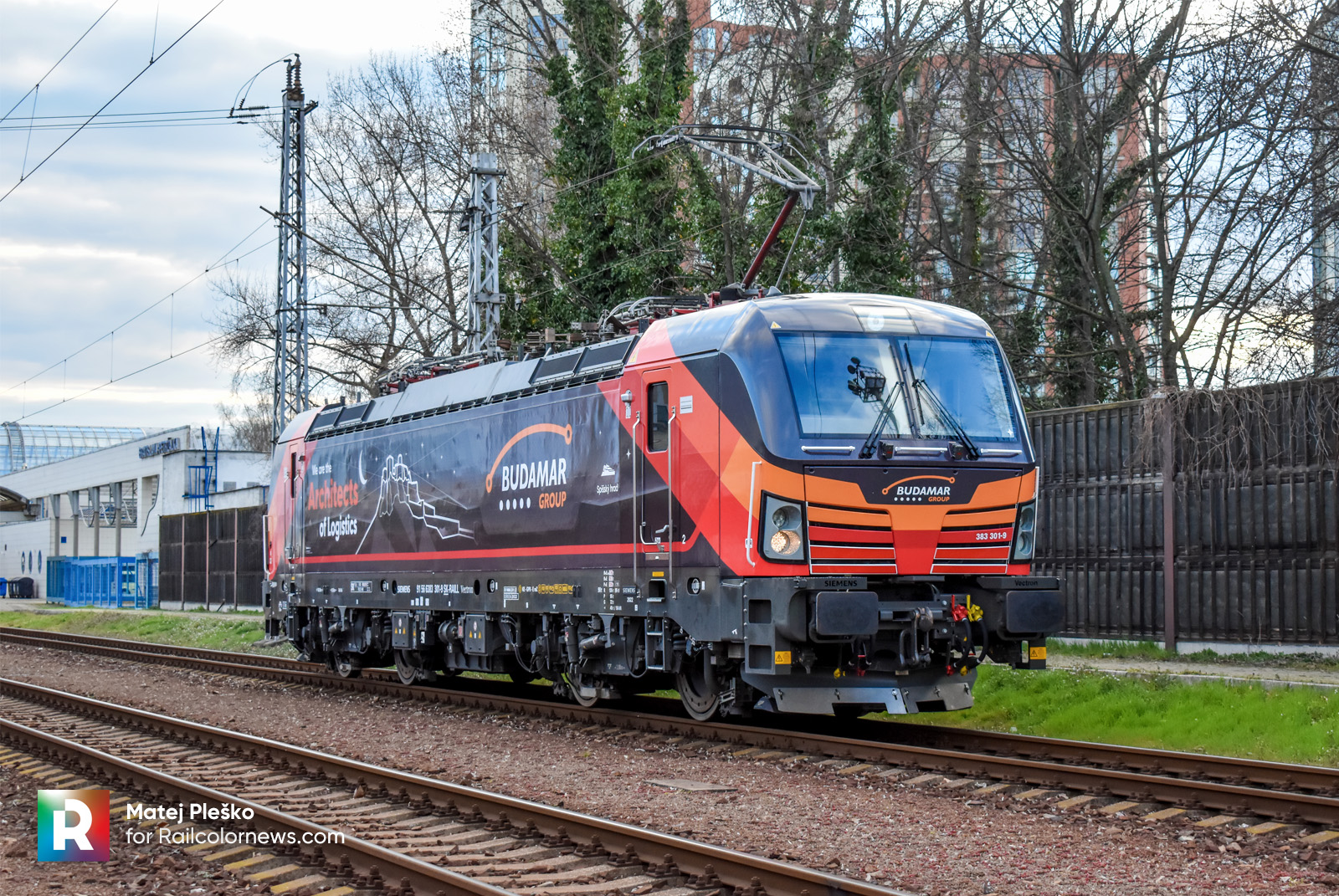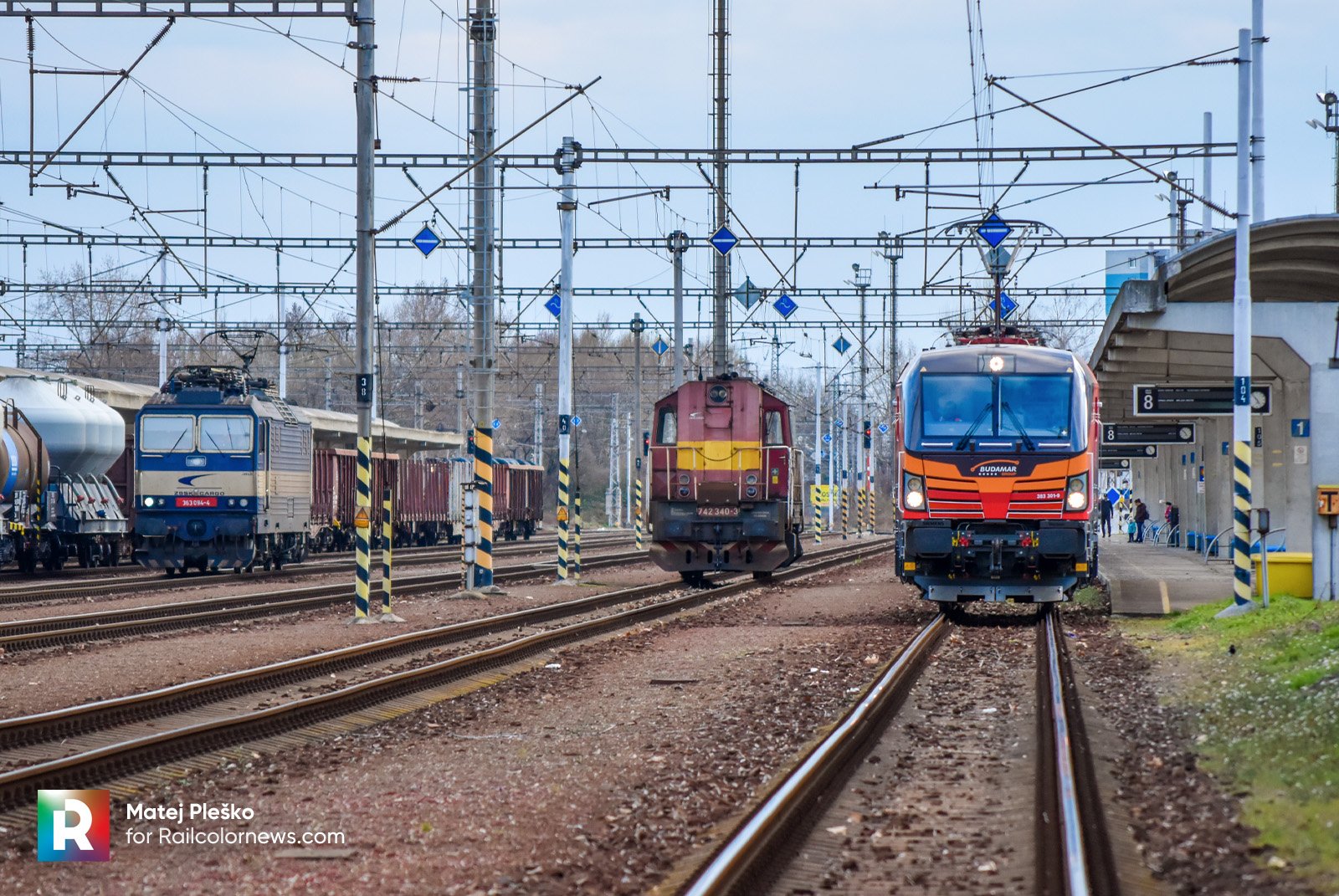 Budamar Group operates a mix of Vectrons, leased from SPAP and Rolling Stock Lease. The first five RSL Vectrons carried the 'Bridge' livery, which saw famous Slovak bridges being applied to them. A whole new chapter came with the arrival of the 'Castle' series locomotives, of which stickering is still due to be completed (so stay tuned!)