advertisement

---
Do you remember the NEE protest train from 2020, with the slogan "Hör das Signal!"? On 03.05.2022, history repeated itself – in Slovakia. The Association of Railways Operators of Slovakia (AROS) organized a similarly loud convoy – nine colorful locomotives in the picture:
Railcolor News would like to thank Matej Pleško for his excellent coverage of this event. 
---
AROS is not pointing out the importance of private operators in rail freight like NEE did but making noise to promote the shift to rail – the freight operators feel there is a lack of support for their fight to meet the ambitious European targets in Slovakia.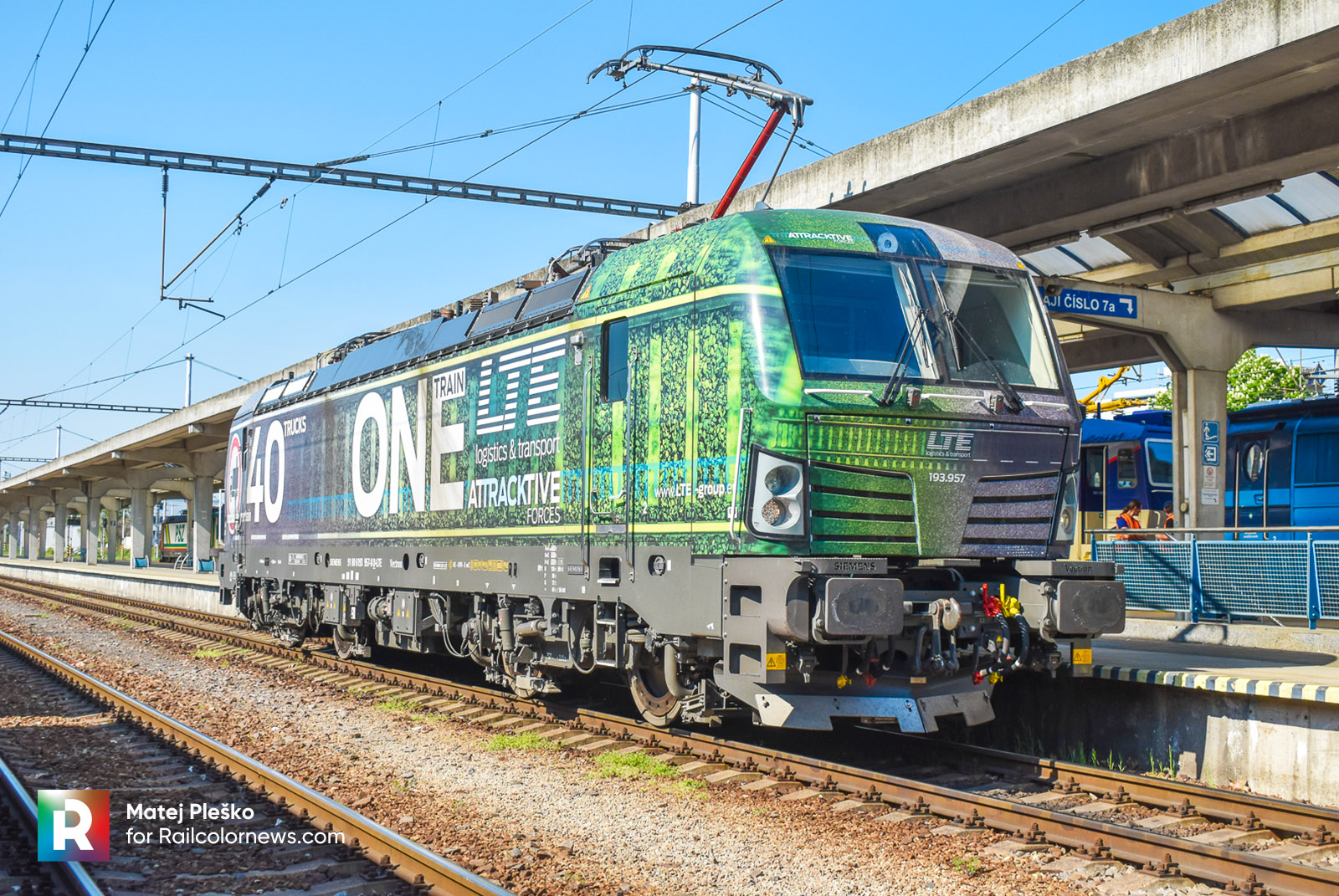 In the lead was LTE Vectron 193 957, which premiered in Slovakia with its "40 trucks, one train" livery. Two more Vectrons were present in the convoy: Metrans' 383 416 and PSŽ's 193 820. CER Cargo joined with CZ Loko's Effiliner 3000 no. 365 002.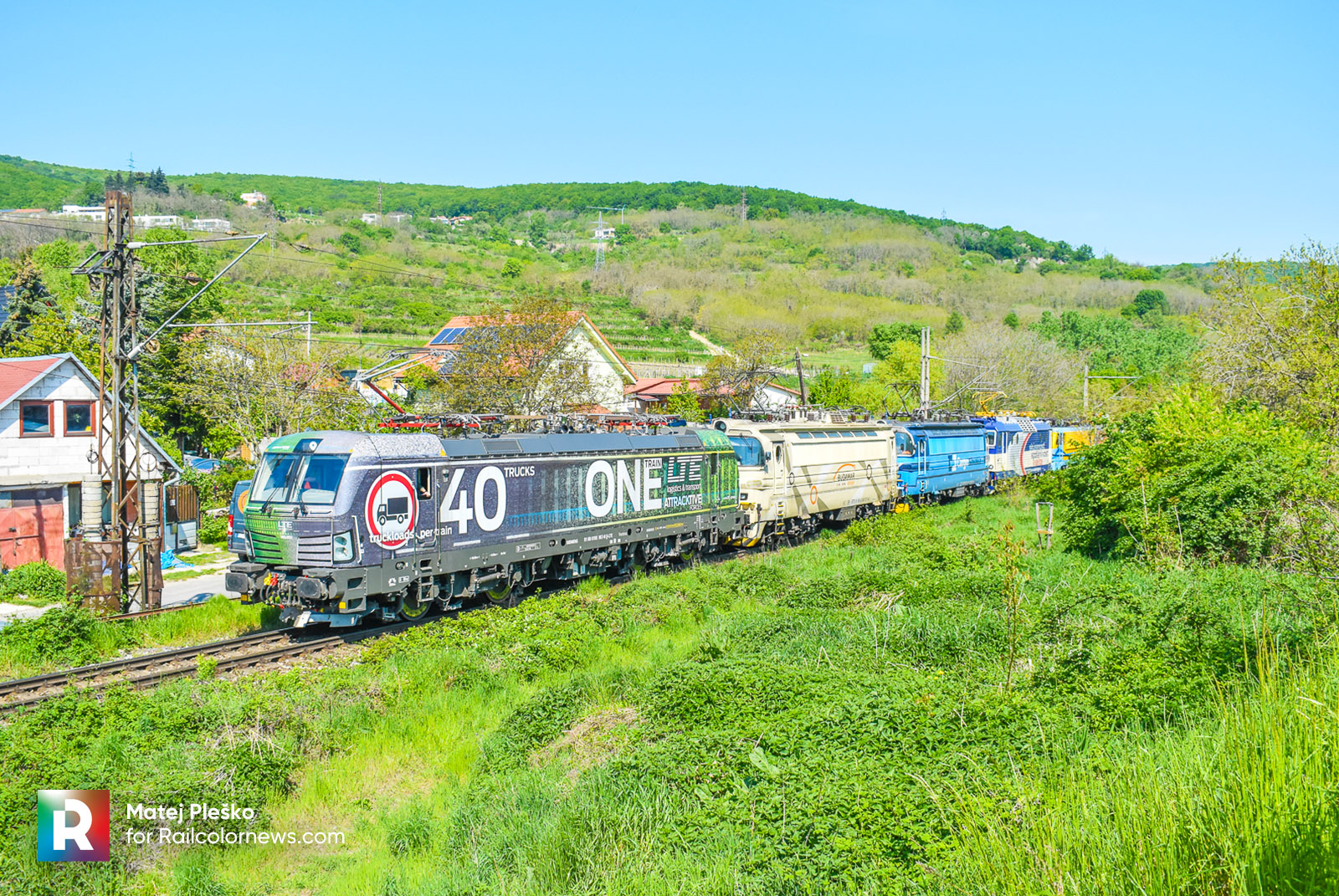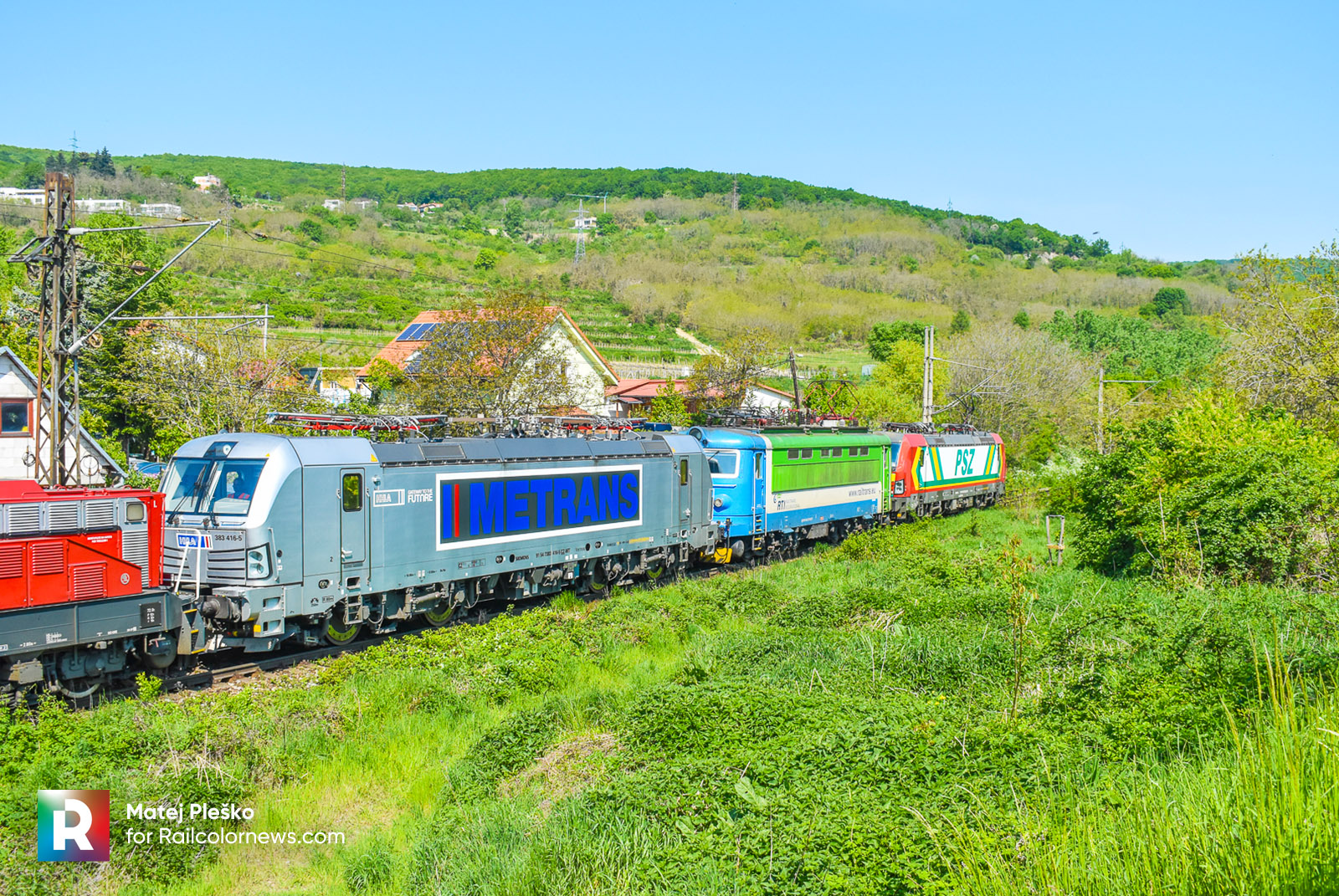 Other participants were Budamar (class 240), ČD Cargo (230), ZSSK Cargo (363), RTI (242), and Retrack (210).
The main point of the event was to raise awareness of low support for rail freight in Slovakia, the neglected state of the infrastructure, and other railway transportation problems.