A new freight operator has recently set foot in Bulgaria and this is no other but LTE of Austria. With only a few trains behind its back, it is curious to highlight that the company still hasn't deployed its own traction in the Balkan country. But this will likely change.

Railcolor News appreciates Chavdar Gushterov, Denis Grigorov, and Onetime Trains' support and their nice photos featured in this article – originally published on 25.02.2022 and updated on 17.05.2022 (new pictures added)

2022 marks the entry of LTE on the Bulgarian railway network. While its activities are only just starting, Railcolor News brings you the first image of an LTE train, powered by…Rail Cargo Carrier Bulgaria: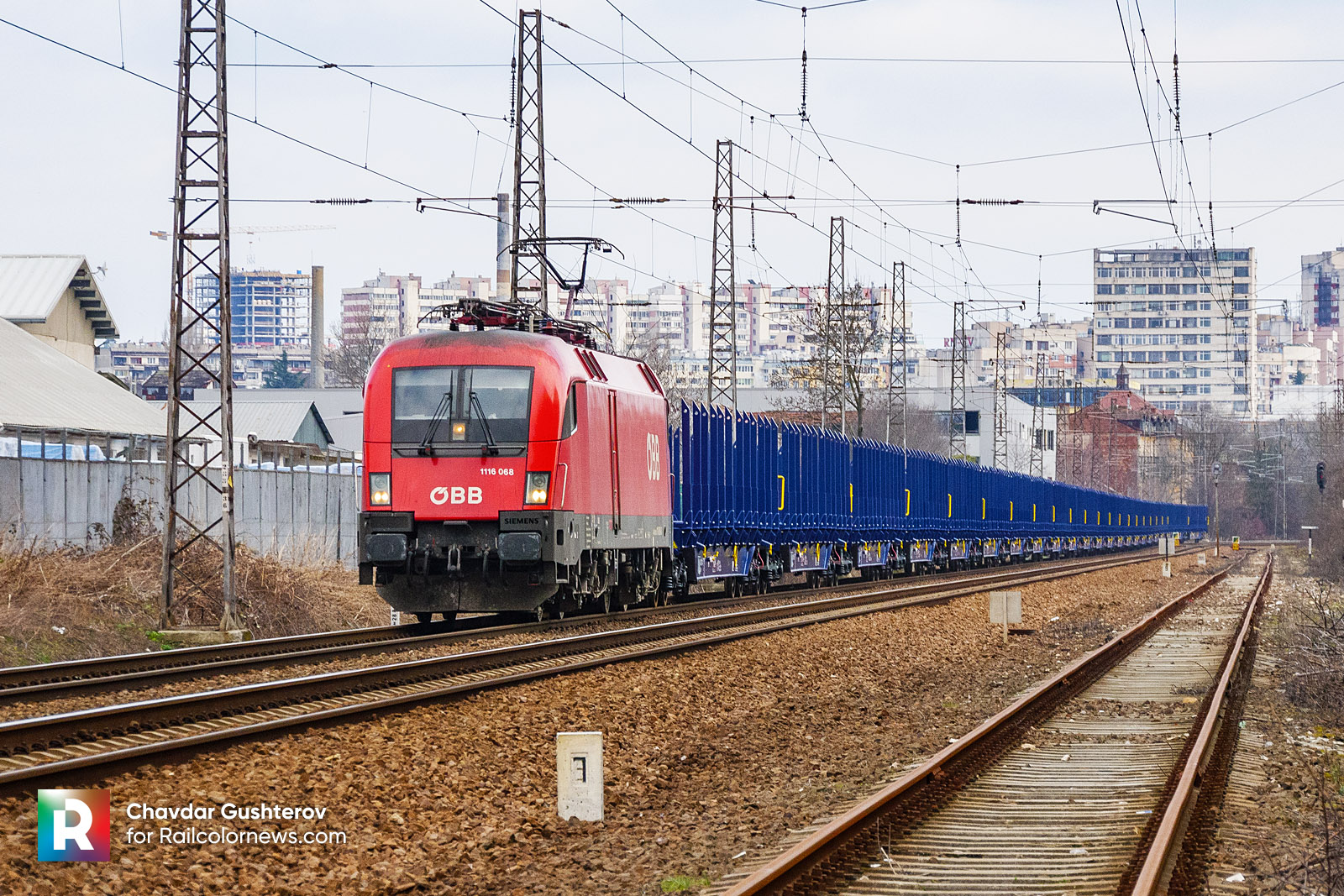 The image above shows freight service 90590, which consists of 23 brand new 'Snps' platform cars, released by the Transvagon wagon works in Burgas. ÖBB's Taurus 1116 068 which is normally used by Rail Cargo Bulgaria is leading the train which is bound to travel further across Europe through the BG > RO border town of Ruse.
A total of three LTE services have been recorded so far in Bulgaria:
An empty cement services from Iliyantsi in Sofia to Kapıkule in Turkey with 1116 110 of Rail Cargo Carrier (01.02.2022);
A train with brand new tan cars from Septemvri to Ruse with two PIMK Rail Vectrons (05.02.2022);
The train depicted in this article with 1116 of Rail Cargo Carrier (24.02.2022);
A train with new platform cars from Speemvri, with 1116 111 of Rail Cargo Carrier – see the video below (28.02.2022);
NEW: A train with 20 tank cars from Septemvri to Ruse with 1116 112 of RCC BG (see below).
LTE is already active in Romania with its own traction so it only makes sense that Bulgaria will follow. When it comes to new locomotives, Siemens has shown clear domination on the Bulgarian market with its Smartron platform. It remains to be seen whether this tendency is about to be disrupted with new operators entering the country. In the meantime, the biggest challenge for the transit of cross-border trains into Bulgaria remains the two bottlenecks with low-speed, non-electrified infrastructure, entering from both Serbia and Romania.
Update 17.03.2022
We follow up with pictures of the latest LTE train in Bulgaria which ran on 14.03.2022. Service 40594, containing brand new tank cars for European Rail Rent (ERR), was powered by Taurus 1116 112. Below it is depicted in its start station, Septemvri: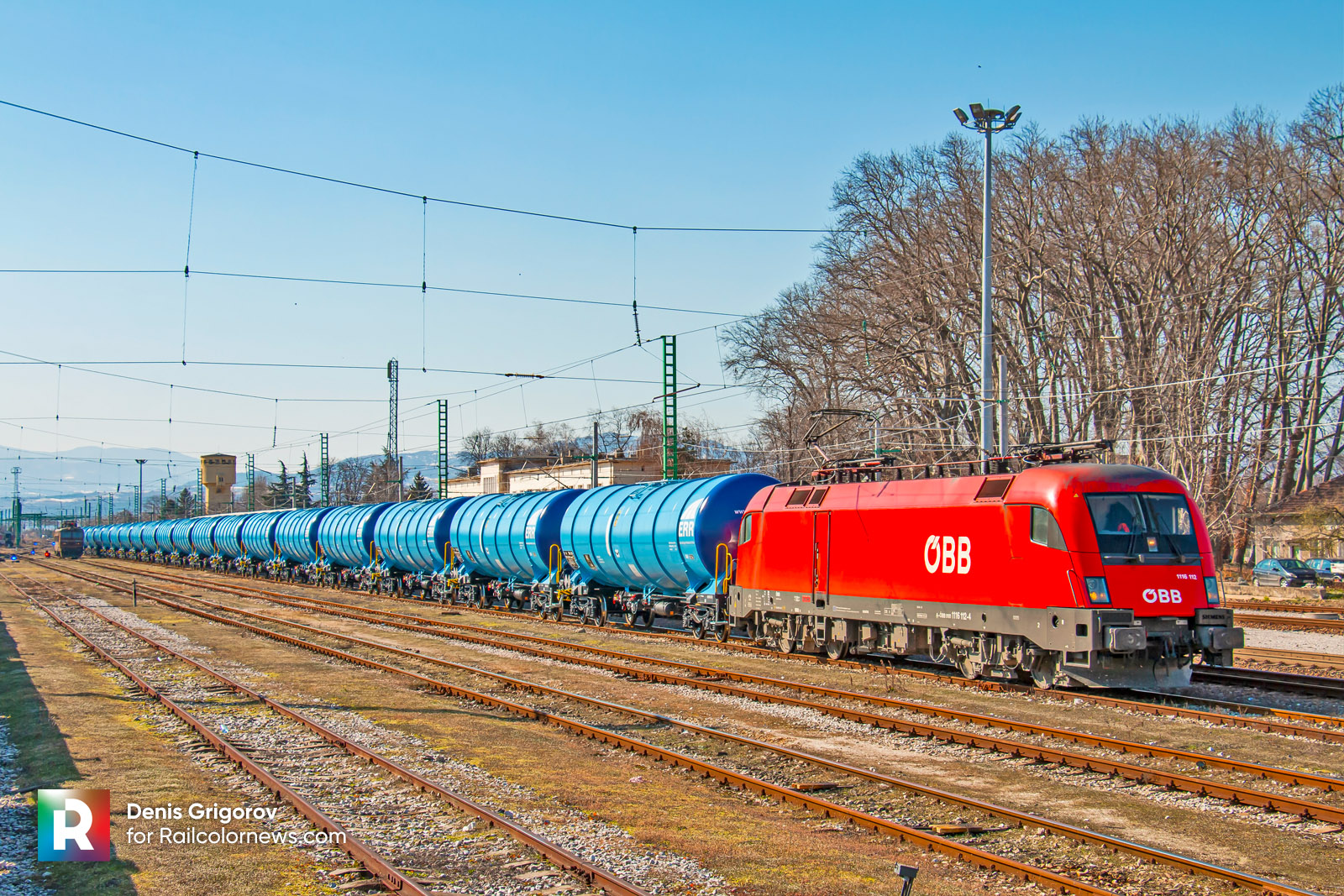 Later the same day Deis Grigorov took another nice picture of the same train heading north (towards Ruse), in the snowy station of Krastets which is one of the highest stations in Bulgaria (896 m above sea level):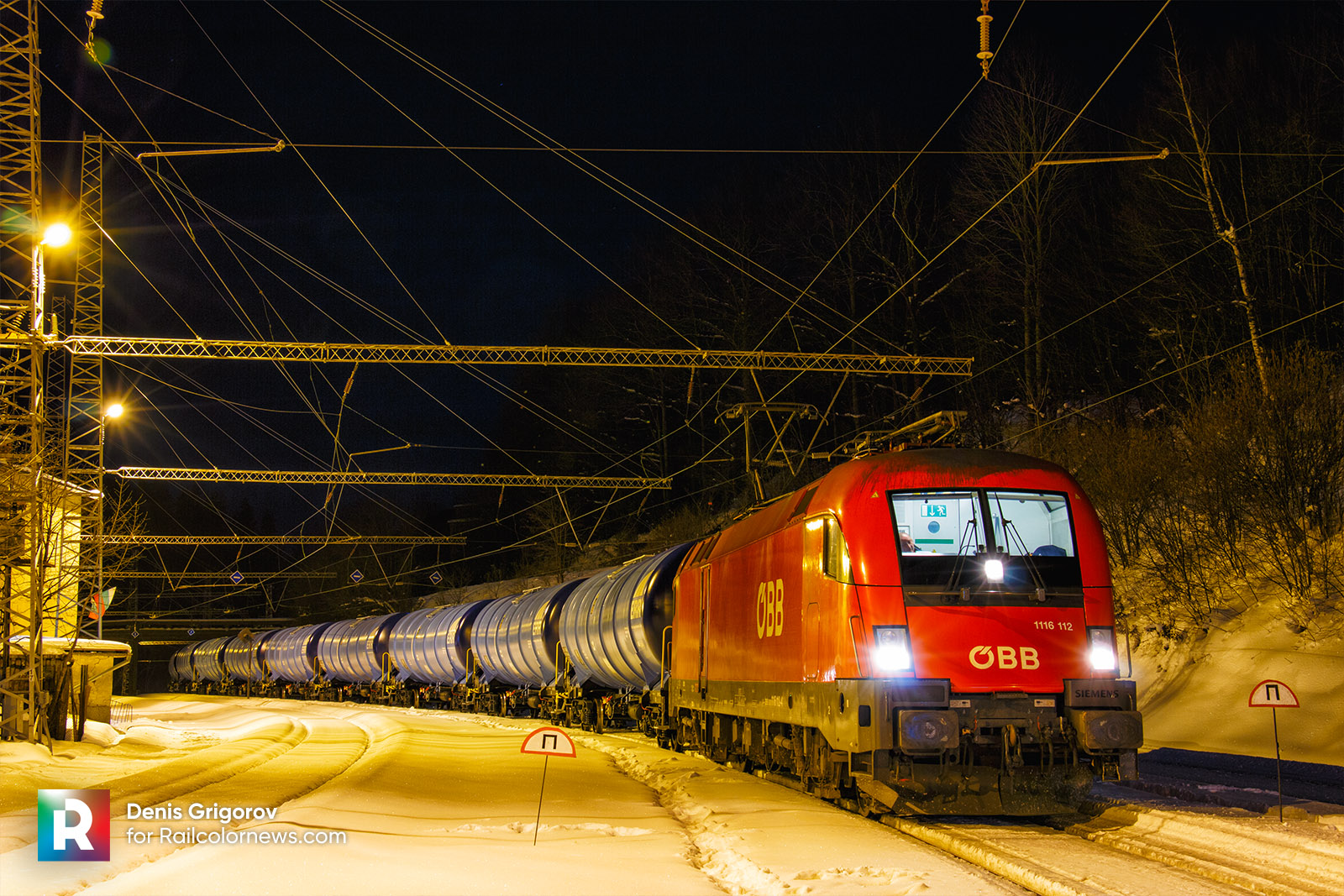 As mentioned above, we also got a nice video, showing the train from 28.02 with 1116 111, which also ran from Septemvri but earlier in February:

---
For a closer look at Rail Cargo Carrier Bulgaria's operations, check out the article below. Did you know that they are also leasing an ELL Vectron locomotive?
[BG / Expert] About the less typical trains of Rail Cargo Carrier in Bulgaria