Did you see it? Did you hear it? Monday 28.09.2020 was the day for protest, the NEE protest train made its trip through Berlin. 20 locomotives together, a unique sight. An image and video report about this special day.
We thank Jürgen Oder, Francesca Rongaroli, Polina Tibets, Wouter Radstake, Steven Oskam, Ferry Lissenberg to make this report possible.
20 locomotives, an impressive sight, on a route where you seldomly see electric freight locomotives, let alone so many at the  same time. The noise of all the macrophones was impressive. But you may ask, why did this happen? What was the point of this 'protest on rail'? Well actually, there were three statements:
Maybe you are not aware of this, but next to Deutsche Bahn, there are many more rail operators active in Europe. For example, in Germany, open access operators have more than 50% of the rail freight market. With this train the open access operators want to make sure they are seen. 
The open-access operators demand equal treatment by the German government. Making federal financial support only available to Deutsche Bahn, is highly distortive for a free market. A fair and transparant market is essential.
Thirdly, the companies demand more political pressure to make the 'modal shift' happen. More freight on rails, and off the road. The operators state that diversity is essential to make it happen.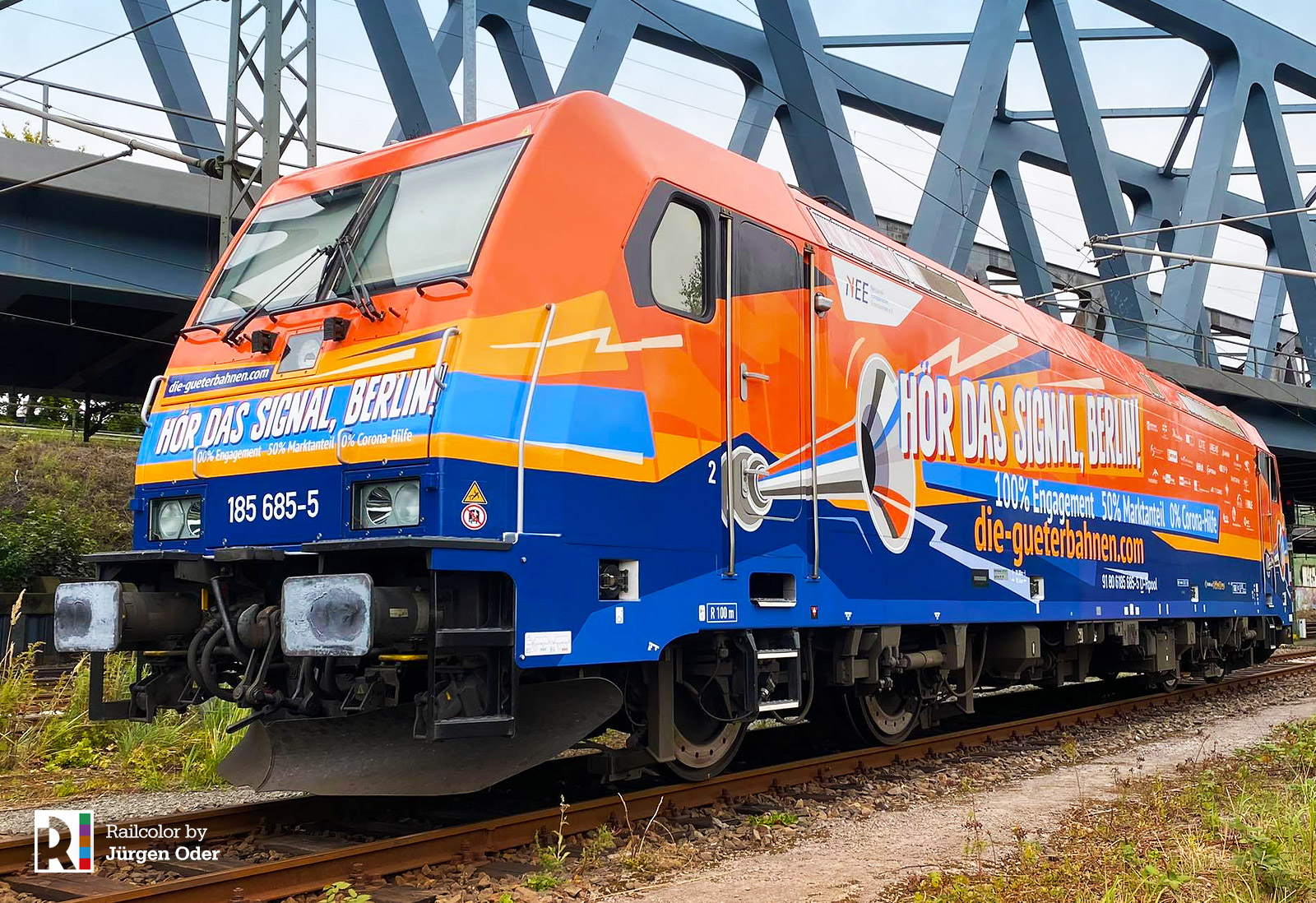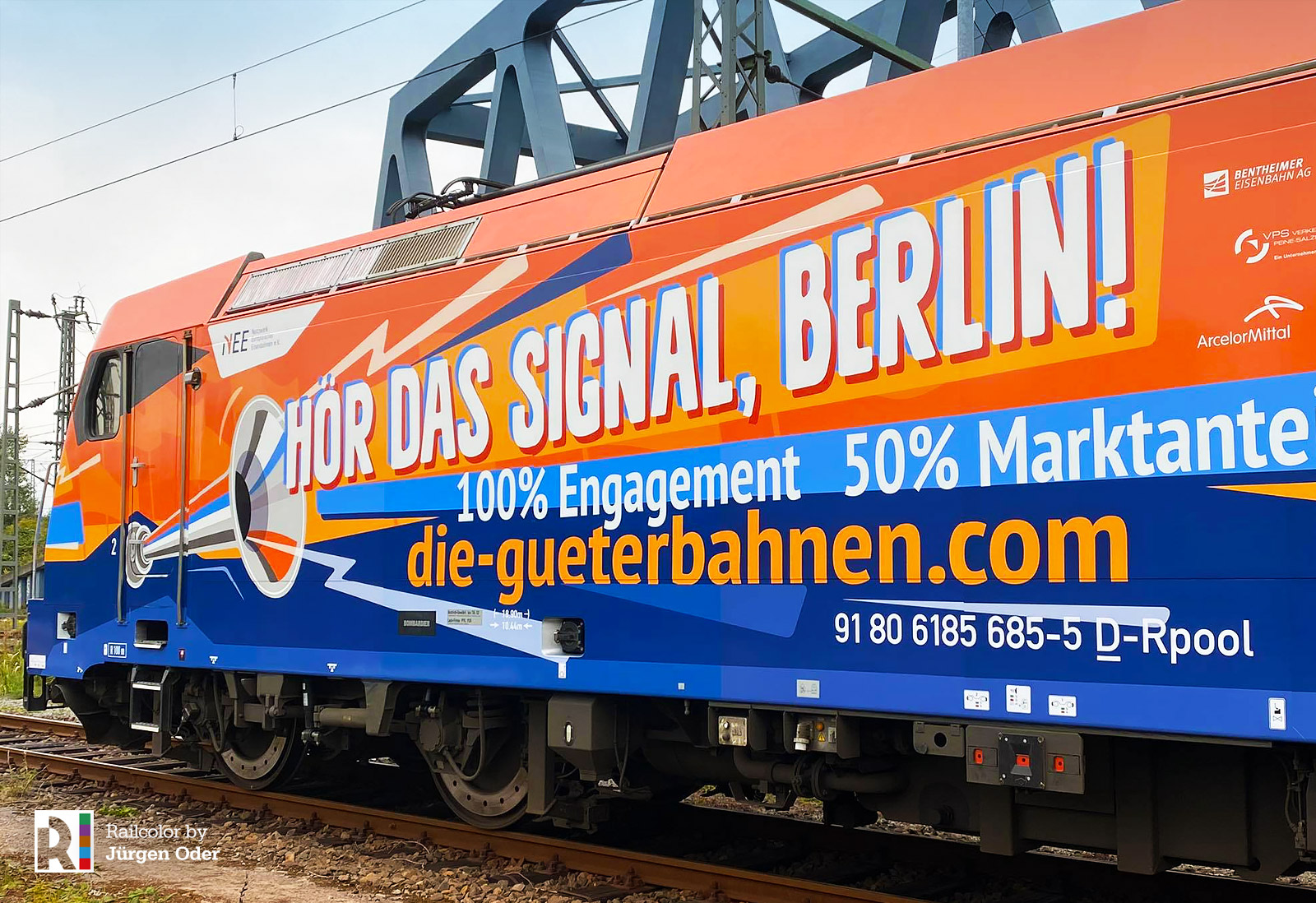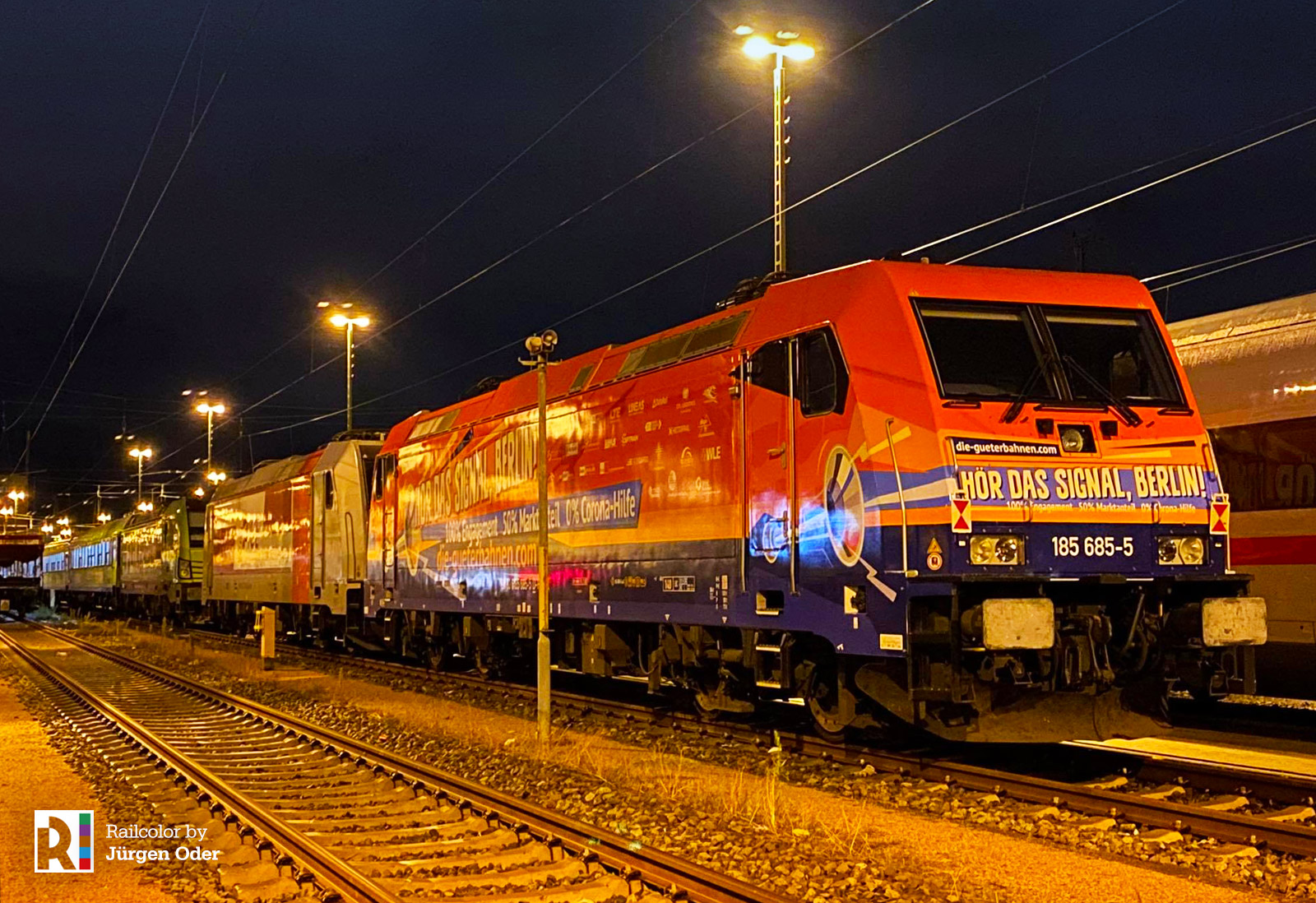 A protest to be heard
Netzwerk Europäischer Eisenbahnen (NEE/"Network of European Railways") and its member organized the event. NEE represents around 70 private rail freight companies in Germany (80-85% of the overall number). This was the route: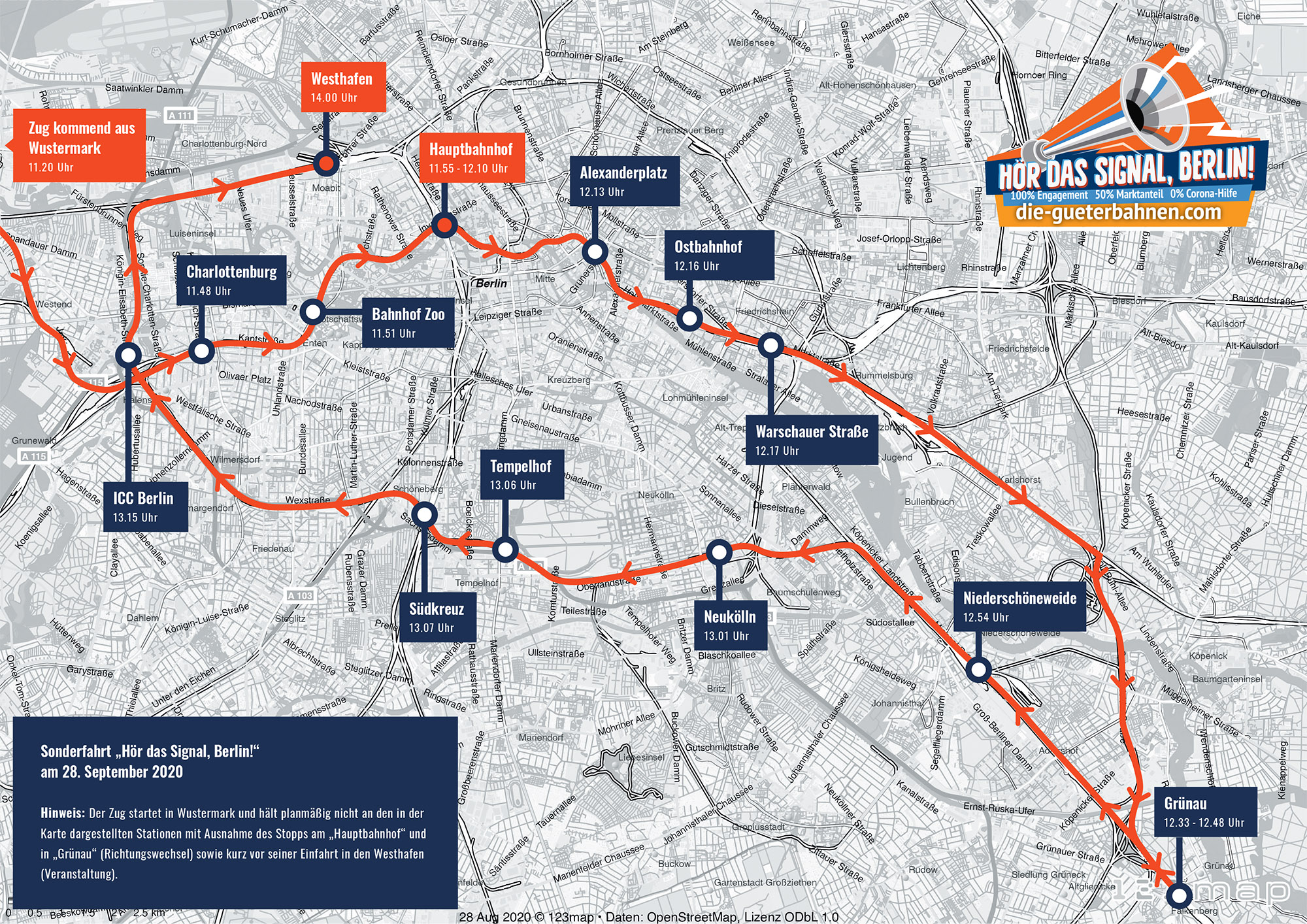 Five minutes to twelve
Symbolically, the train called at Berlin's Central Station at five minutes to twelve, expressing the urgency of the action. All 21 locos arrived at platform no. 12 where statements were made, and press and railfans as well could make their unique pictures and videos. From Hbf the train continued its trip over Berlin's Stadtbahn through the heart of the city. Eventually, it returned to the west via the southern ring (not electrified) and ended at Westhafen in the northwest.
The day itself: a visual report