advertisement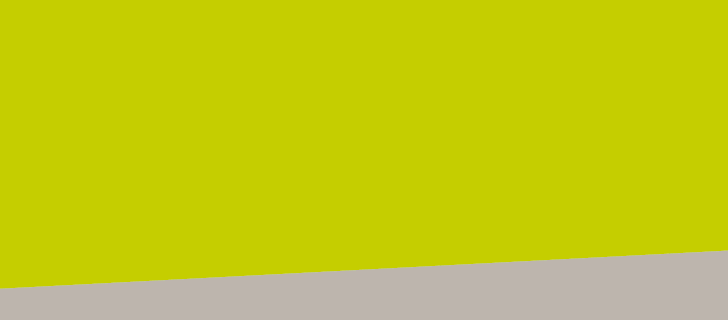 ---
Twenty-five years ago, in Frankfurt am Main, the Netzleitzentrale (NLZ), the German rail network's main network control center, was commissioned. Together with eight regional centers (BZ), it manages the 50,000 daily trains in the country, passenger and freight, of the 440 operators in the country.
This article was first published on 18.03.2022 and updated on 26.03.2022 and 28.03.2022 – scroll down for the updates
This is already a good reason to celebrate, but DB Netze took it to the next level. They decided to use this jubilee to convey a universal message; one of unity. Because also in a competitive market, the rail system can only function when all "railway people" in Germany work together, uncomplicated and collegial.  That is why 193 813 also promotes the slogan "Wir sind alle eins" (we all are one), paying tribute to the German #eisenbahnerfamilie. And so, the network design of the locomotive got a double meaning.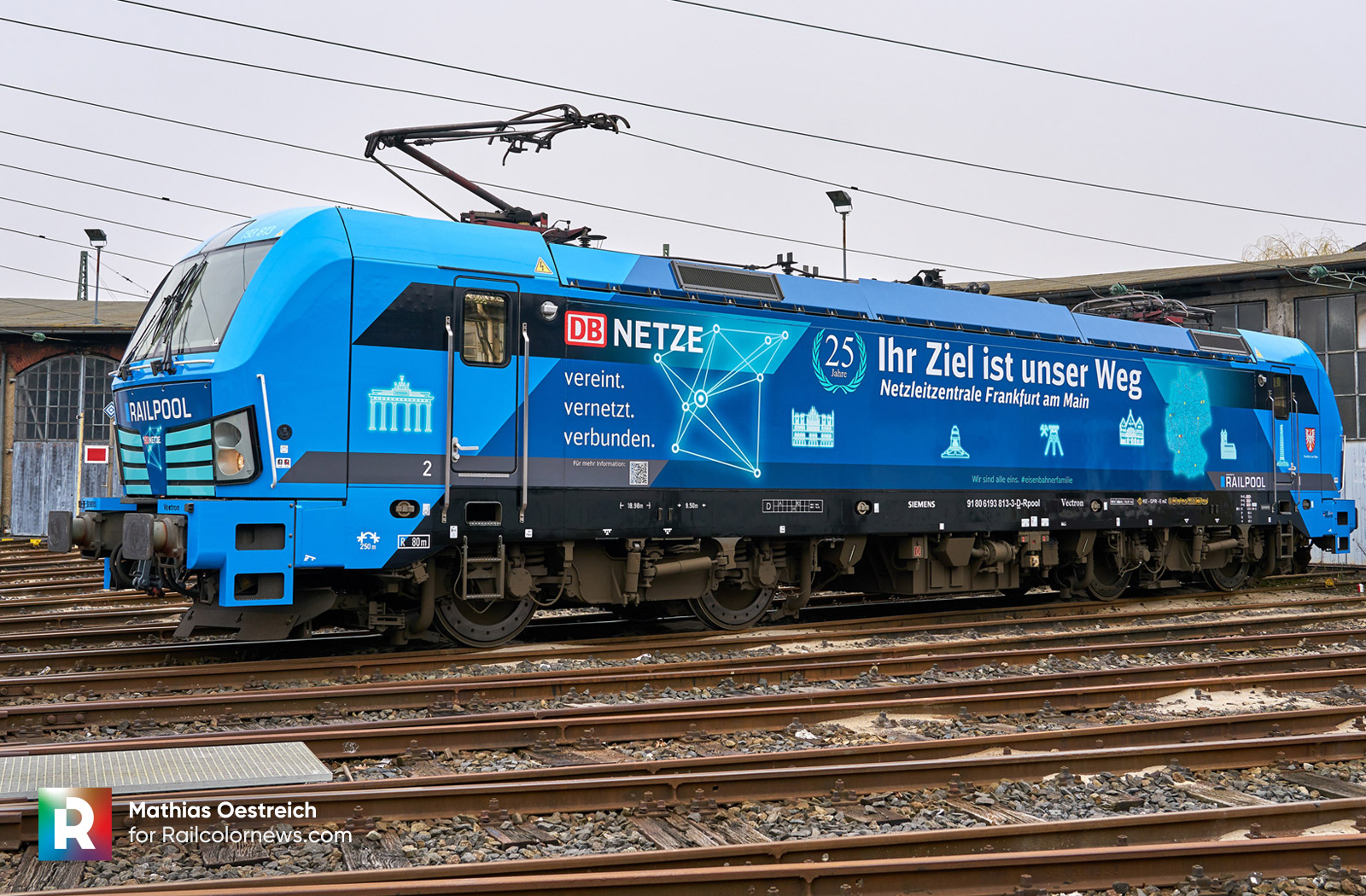 Railpool decided to make one of its locos available to DB Netze. 193 813 got new paint for this transformation, which is quite unique. The locomotive is now blue and grey and depicts, next to the logos of the initiators, landmarks of each city in which a NLZ/BZ is located (2x Frankfurt am Main, Karlsruhe, Duisburg, Hannover, Leipzig, München and the S-Bahn-Berlin).
Do you want to stay up to date in the near future? Select one of our subscriptions and you get access to all our content and receive all updates in your email: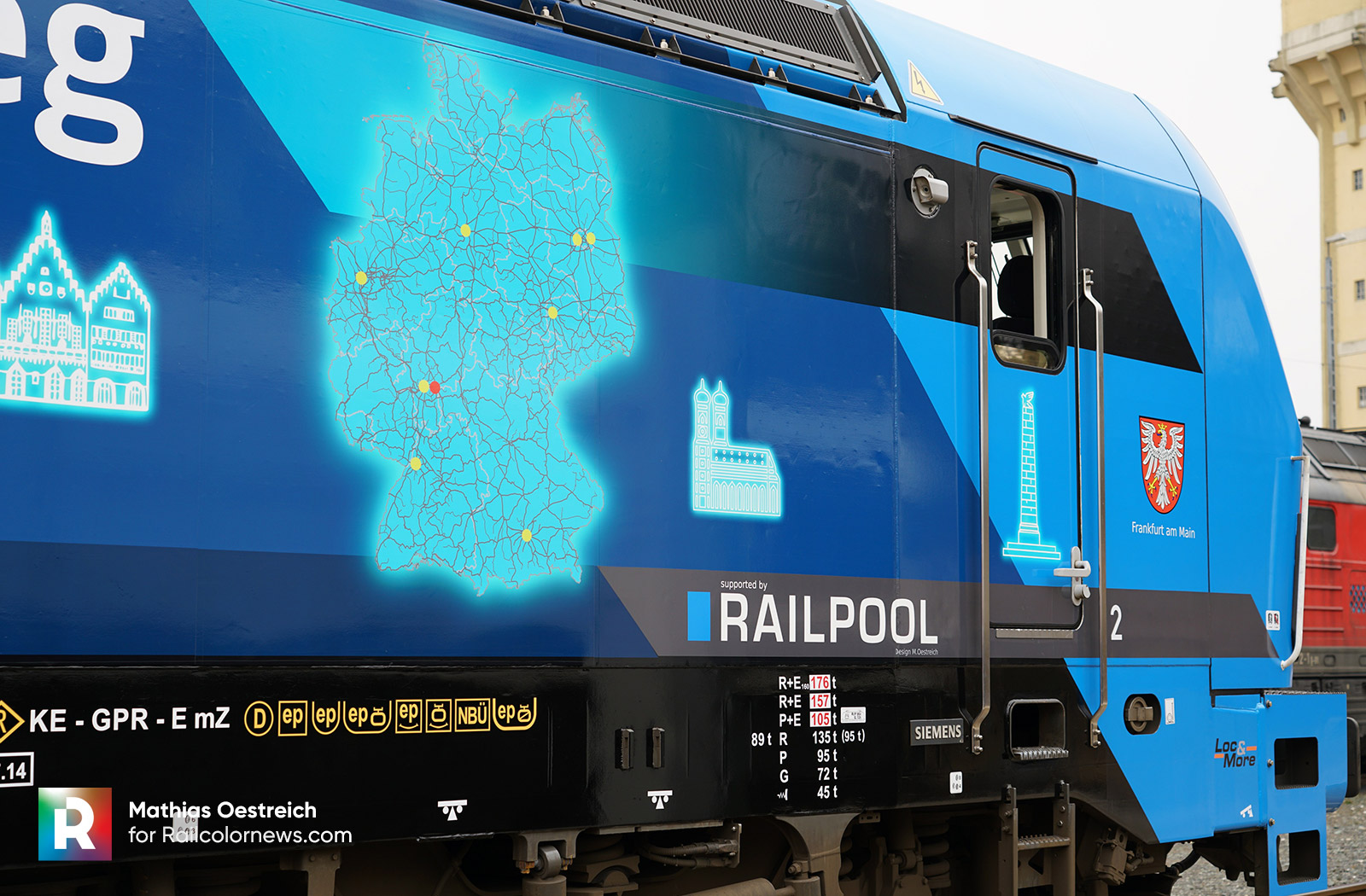 193 813 was delivered in 2014 (Abnahme MMAL 18.07.14) and is a Vectron AC locomotive operable in Germany, Austria, Hungary, and Romania. Interestingly, it never had the Railpool standard livery. It was just plain white.
You may know the machines from its stickers promoting Knorr Rail services, which it had from 2014 until 2018. In 2019 it got a full wrap, in the bright green of Flixtrain- which lasted until 2020.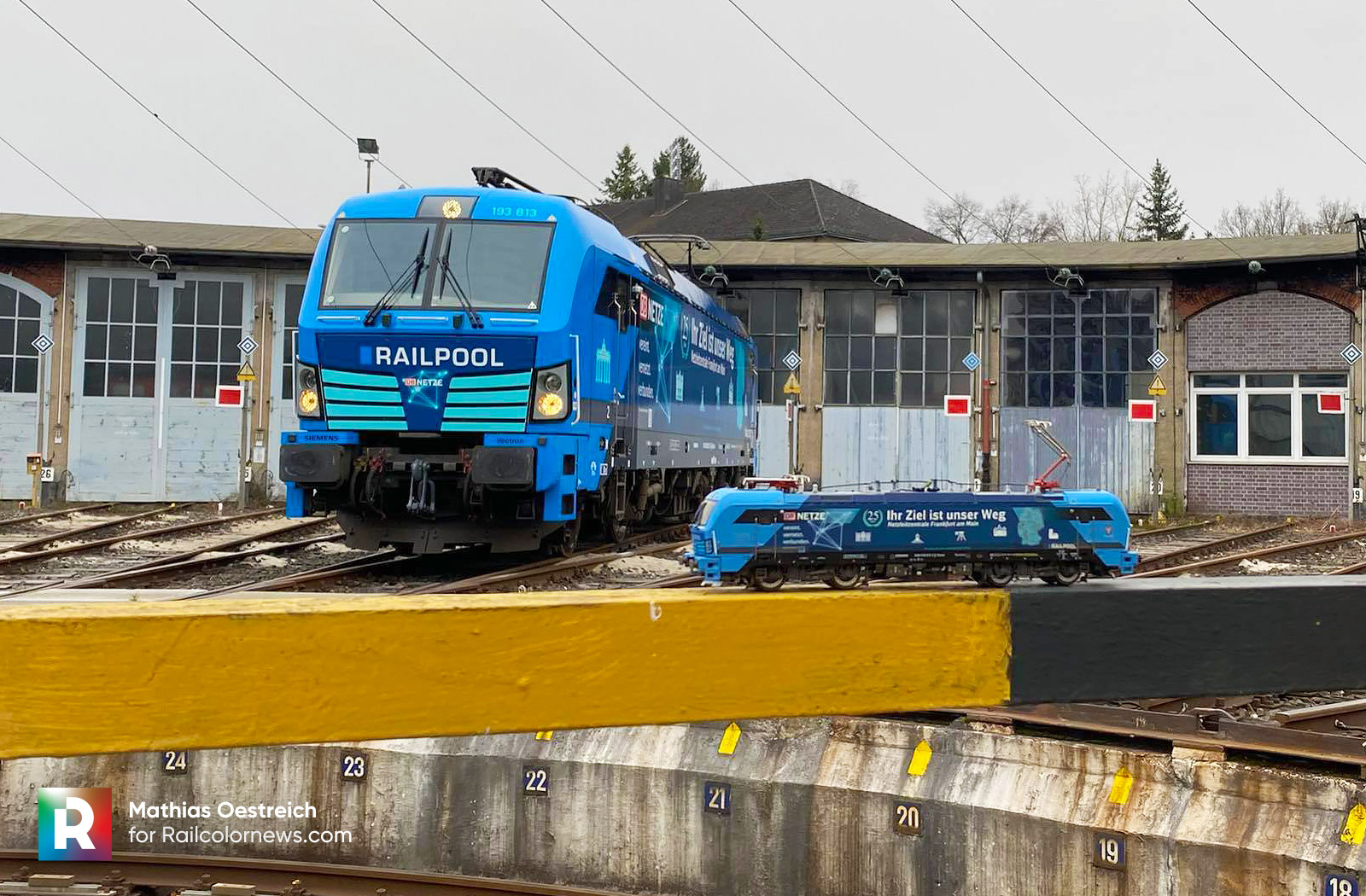 Together with the presentation, Mathias Oestreich, maker of the design, presented a hand model of the Netze-locomotive on scale h0. 193 813 will be available to various railway operators in Germany in the following months. In July, it will be called in for its main overhaul.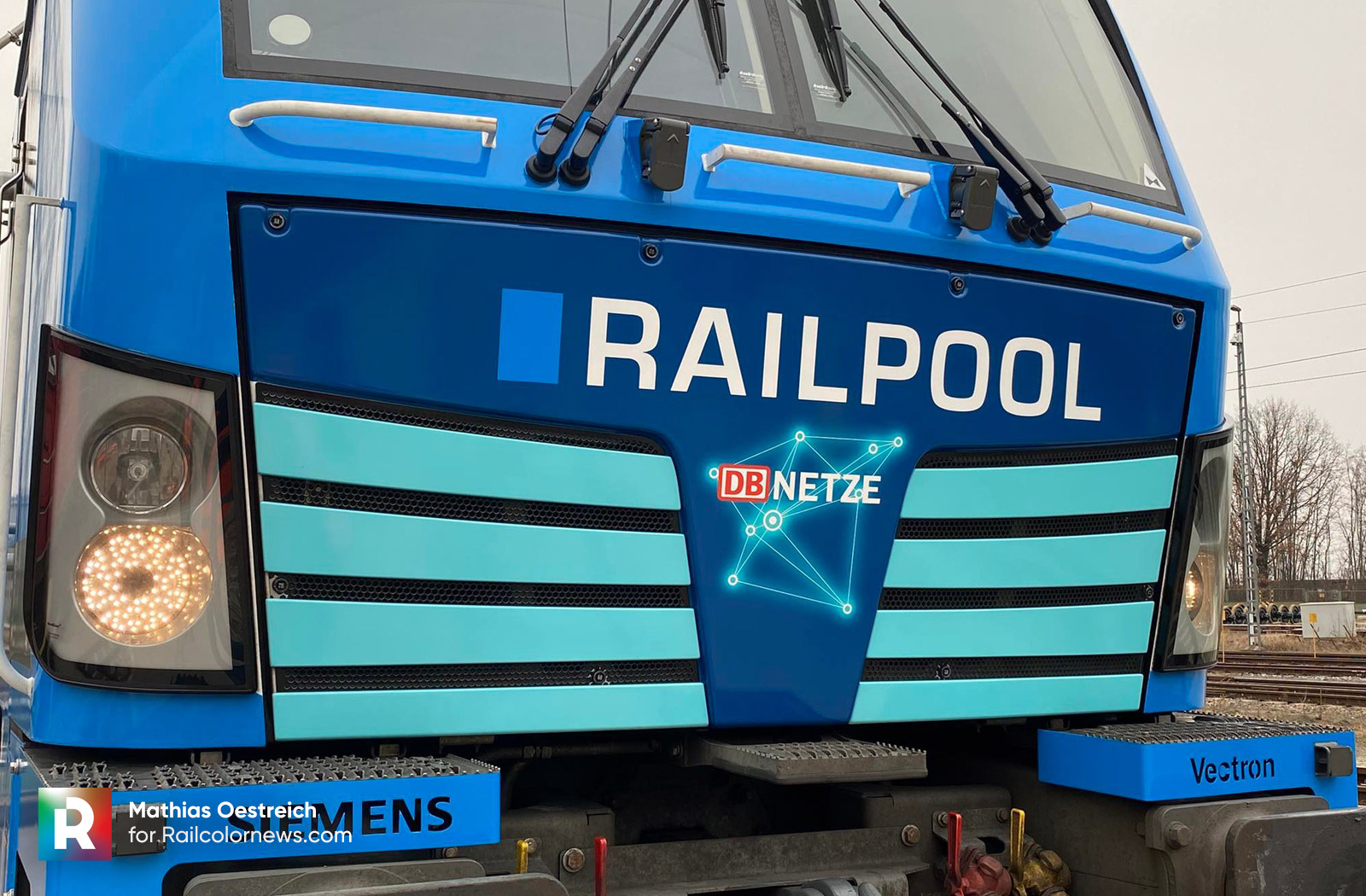 Update 26.03.2022 – in action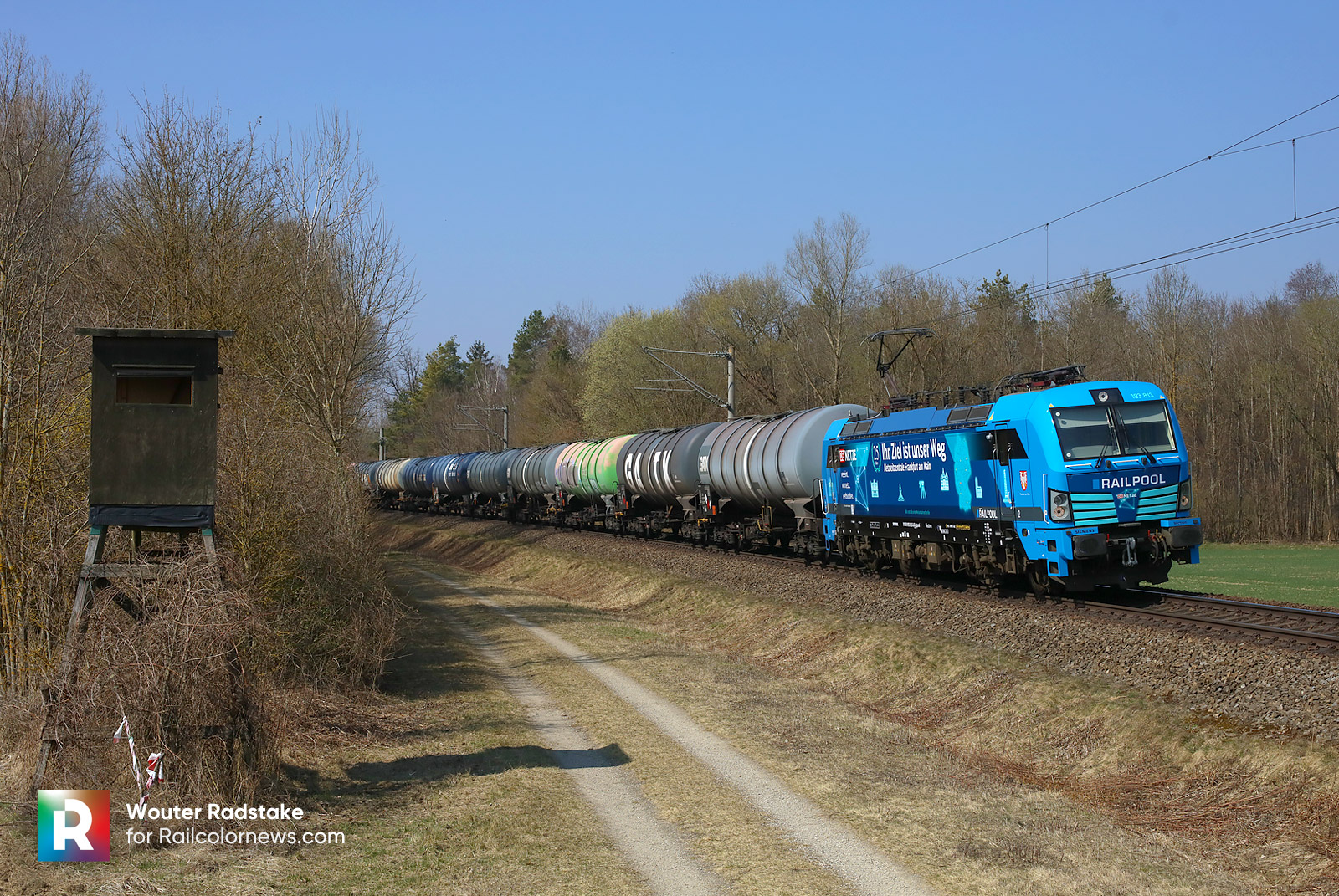 Update 28.03.2022 – more action