Retrack – rail operator of one of the leading wagons leasing companies VTG – decided it is time to up the game regarding its own identity; Two Railpool Vectrons got a full wrap in a new design.
This article was originally published on 15.06.2020 and updated on 16.06.2020, 17.06.2020, and 20.07.2020 – new pictures added (scroll down to see the updates).
Not only has VTG bought Carbo Rail and formed Retrack Slovakia, now the first of its leased Vectrons get a new standard livery. Locomotives 193 828 and 825 had the standard Railpool design in silver and blue, now they are white and metallic blue. VTG and Retrack logos are complemented by a "Connecting worlds – with mobile infrastructure" slogan. Note the white Railpool-logos on the side as well as above the front windows.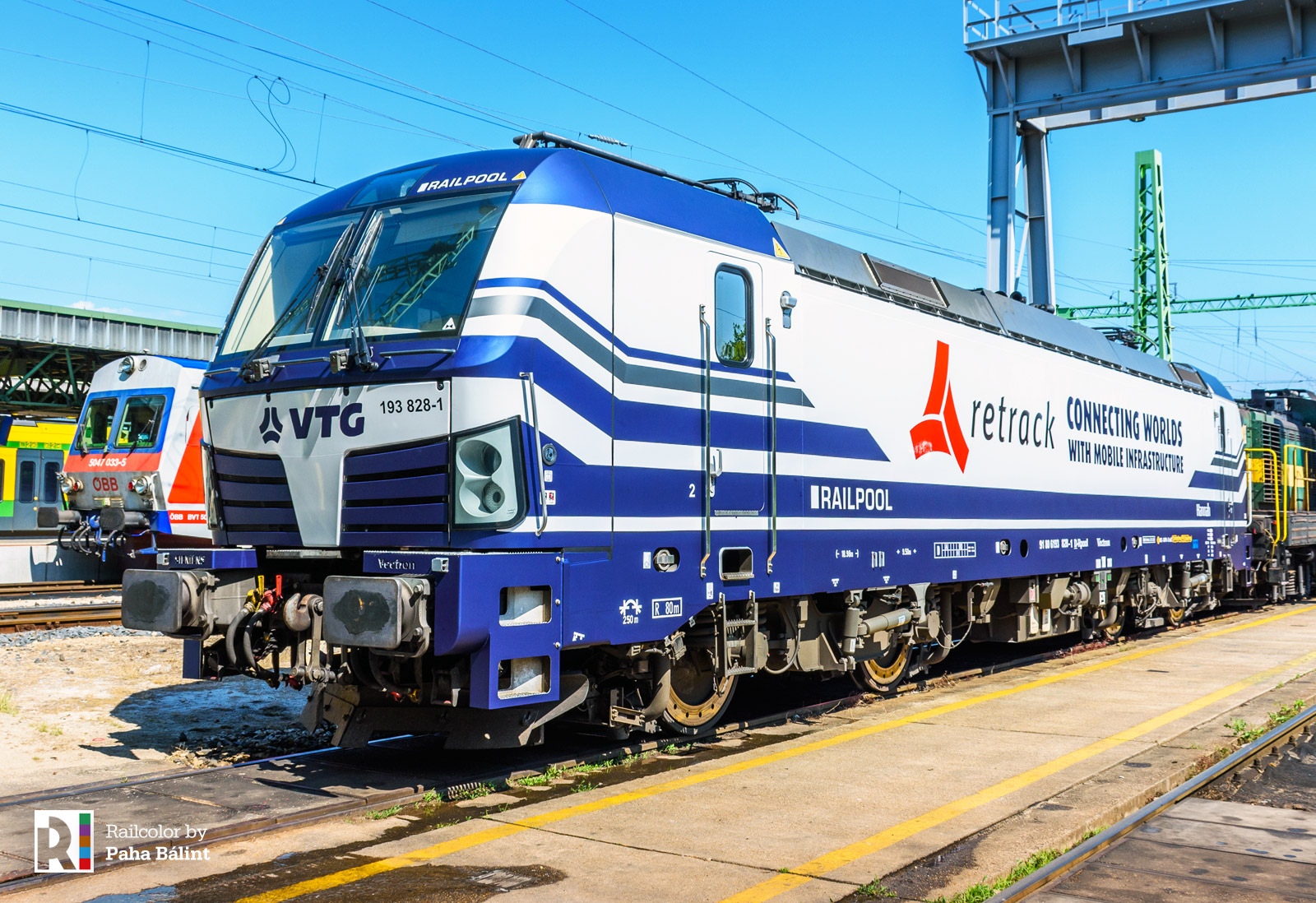 Retrack has been actively branding its leased locomotives during the past years, but the operator-specific design was limited to logos and a name. The two fairly recent "Lok sucht Typen" Werbeloks are an exception; locomotives 193 992 and 993 got their sides fully wrapped.
Update 16.06.2020: 
Locomotive 193 825 has also received its new stickers already. We thank Csaba Bereczki for capturing it in Sopron: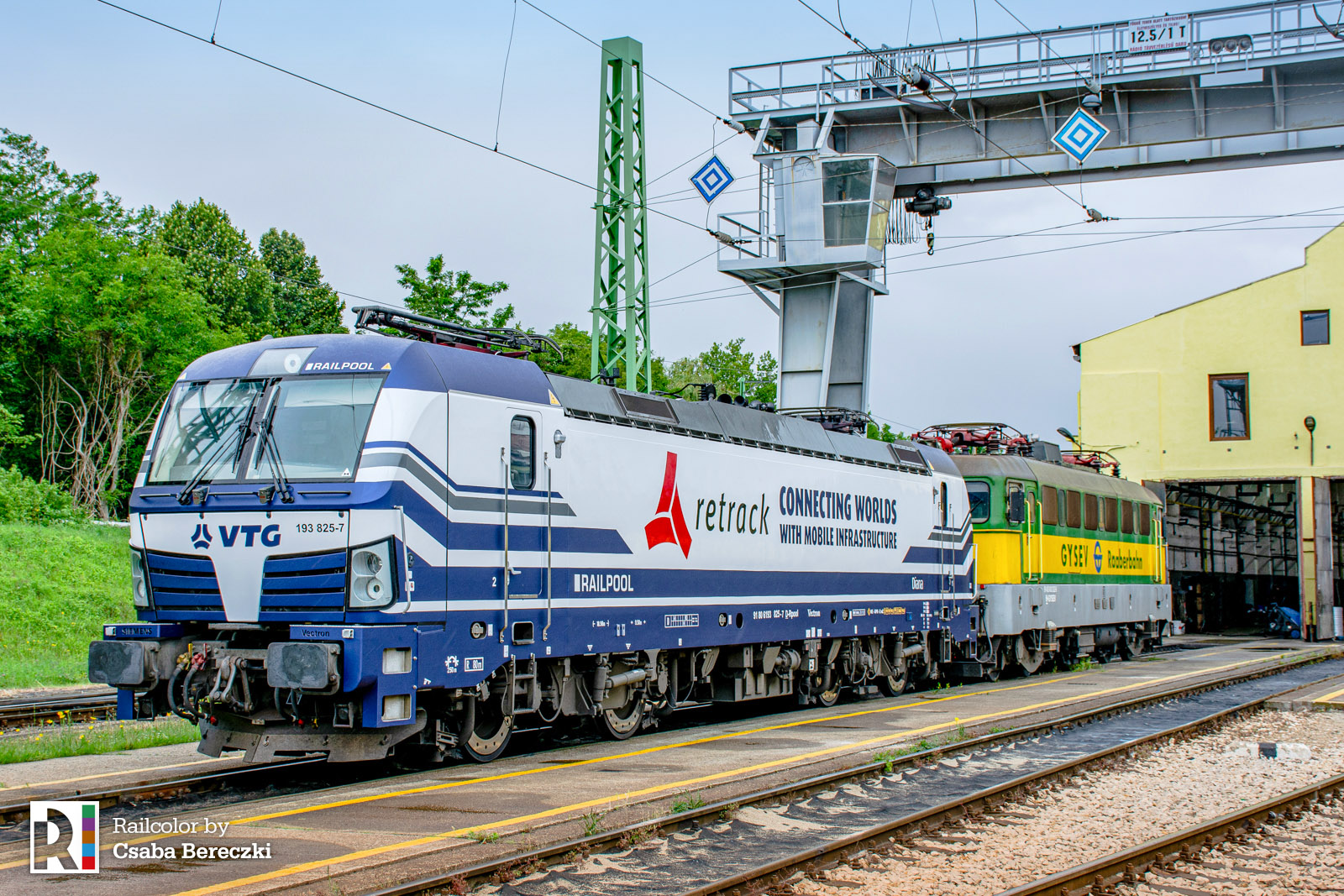 Both locomotives have also acquired their girly names: 193 825 is now 'Diana', while 193 828 is now called 'Hannah'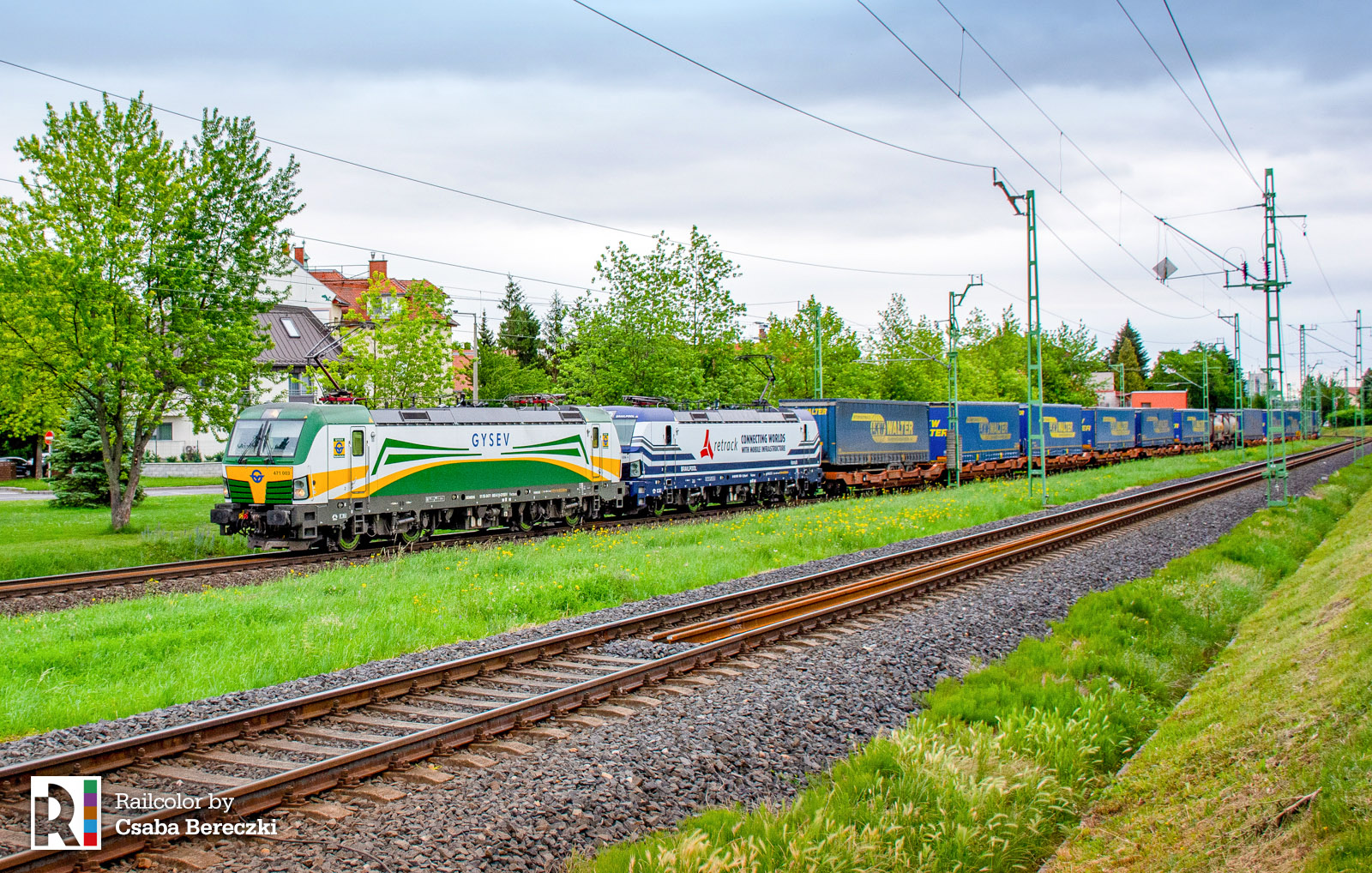 Update 17.06.2020
The following picture, taken in Enns, Austria, shows 'Diana' with a car train. Notice the wrapped foil on the cars: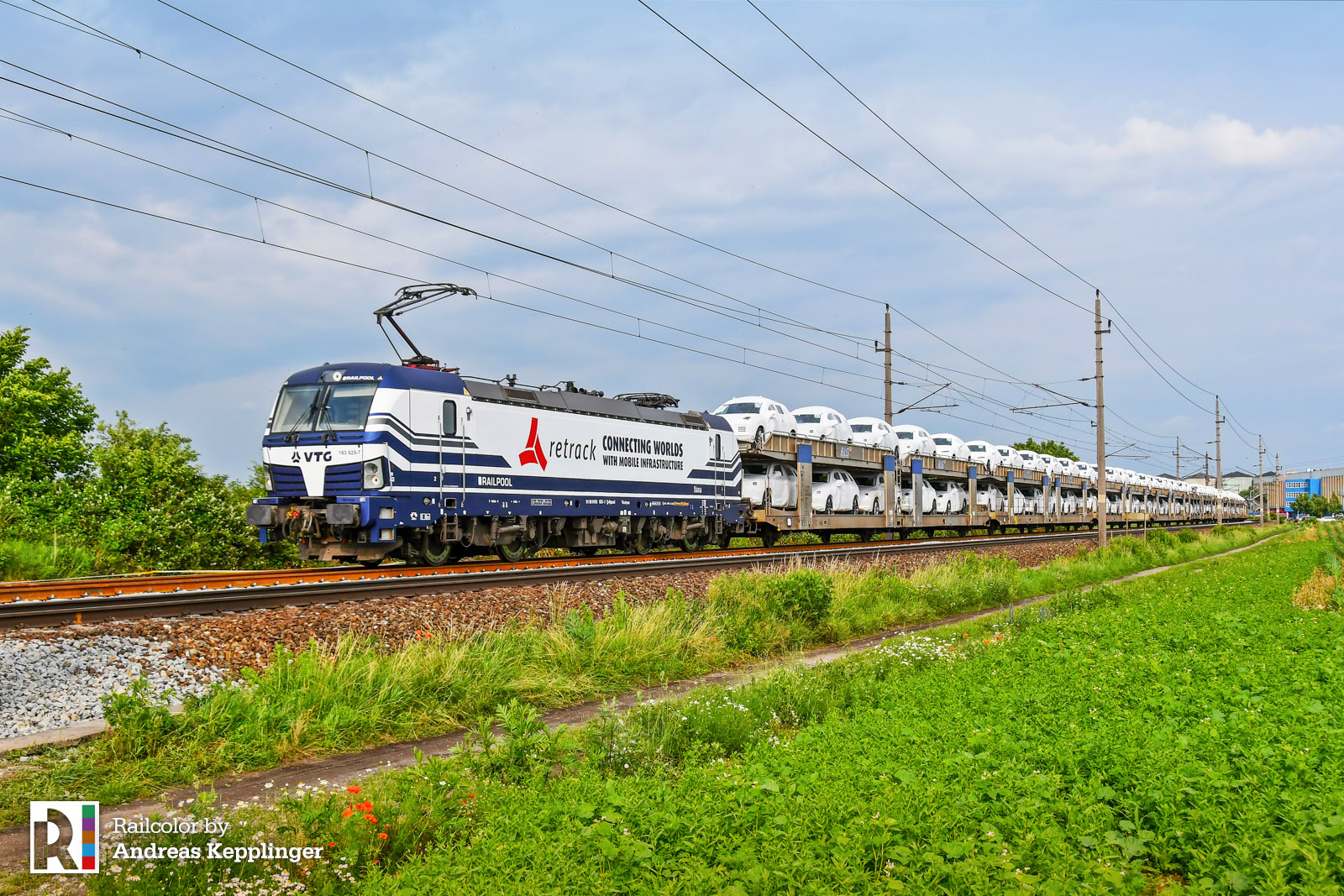 Update 20.07.2020
On 17.07.2020, another pair of recently-rebranded Vectrons appeared in Würzburg (DE) 193 817 and 811: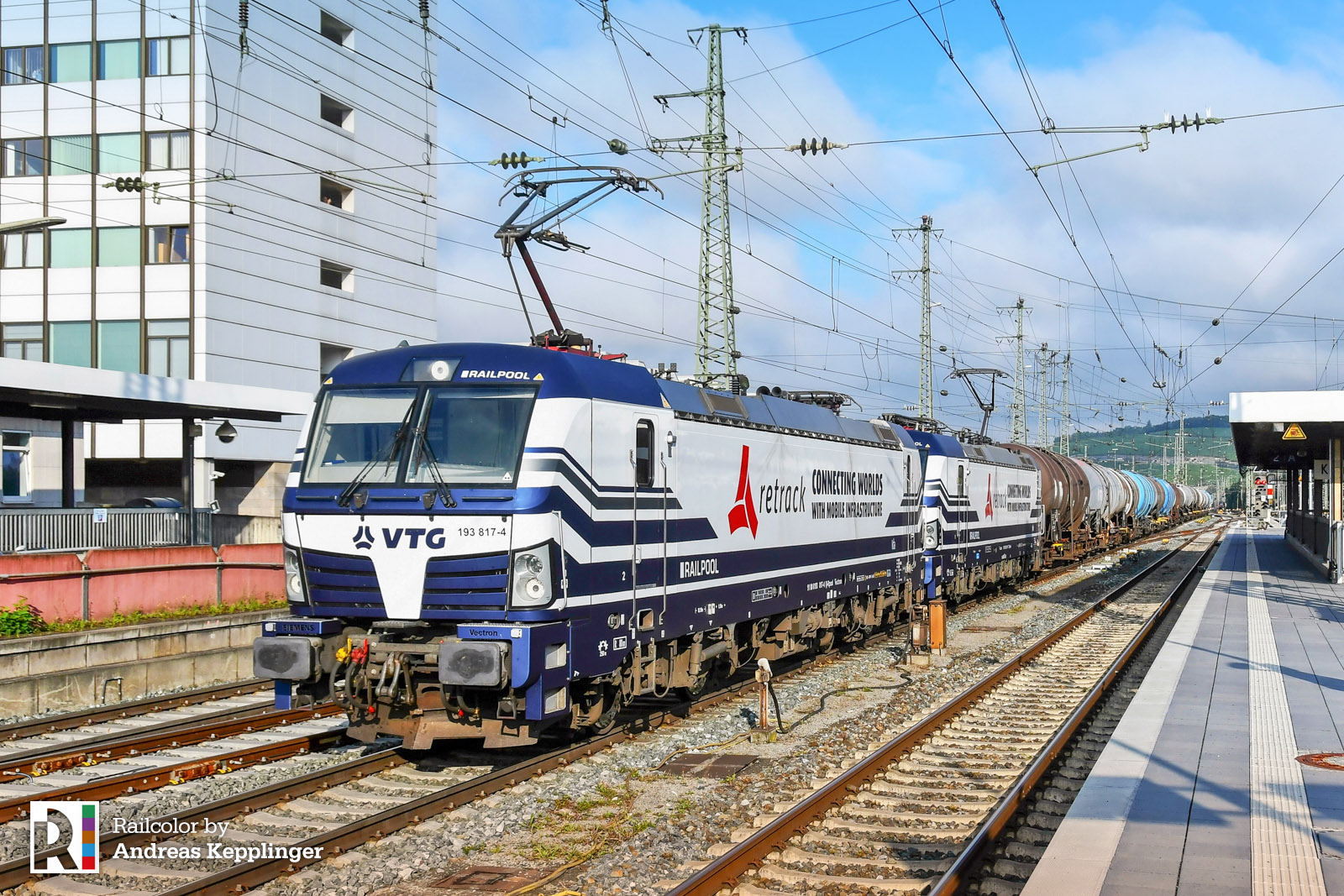 Their names are "Ida" and "Jule" respectively. Andreas Kepplinger is the author of both images.