Hamburg based VTG Rail Logistics has taken a majority share in the Slovak railway undertaking Carbo Rail. The acquisition of the majority of Carbo Rail shares is to be seen as part if VTG Rail Logistics's strategic development and operational management.
Mr. Günther Ferk, head of VTG Rail Logistics Europe, states: "It is our goal to offer our clients continuous traction services and extensive logistic solutions out of one hand. In the near future, a train must be able to operate on a complete corridor without exchanging the locomotive at borders, to achieve both qualitative and quantitative benefits".
Carbo Rail, established by a merger of Czech company Cargosped and Slovak company Rail Sped in 2017, has its main seat in Bratislava, Slovak republic. The railway undertaking is licensed for operations on the railway networks of the Slovak Republic, Czech Republic, and Hungary. The company is cooperating with ČD Cargo, the freight part of the Czech state railways, and its subsidiary ČD Cargo Slovakia.
The Carbo Rail traction fleet includes many ČD Cargo locomotives, such as the 3kV DC-class 182 six-axle electrics, class 230 'Laminatka' and class 742 four-axle diesel-electric locomotives. At the moment, Carbo Rail has 150 staff and the fleet comprises 25 locomotives.
VTG Rail Logistics hopes to start serving its clients through Carbo Rail soon, and states it is looking forward to co-operating Carbo Rail's staff. The acquisition is now under the approval by the responsible anti-monopoly authorities.
Railcolor: VTG Rail Logistics leases many modern electrics from Railpool for example. These machines are nowadays sporting the brand name 'Retrack', named after VTG Rail Logistics' own freight network which radiates from Germany to countries such as the Netherlands, Belgium, Poland, and the Balkan.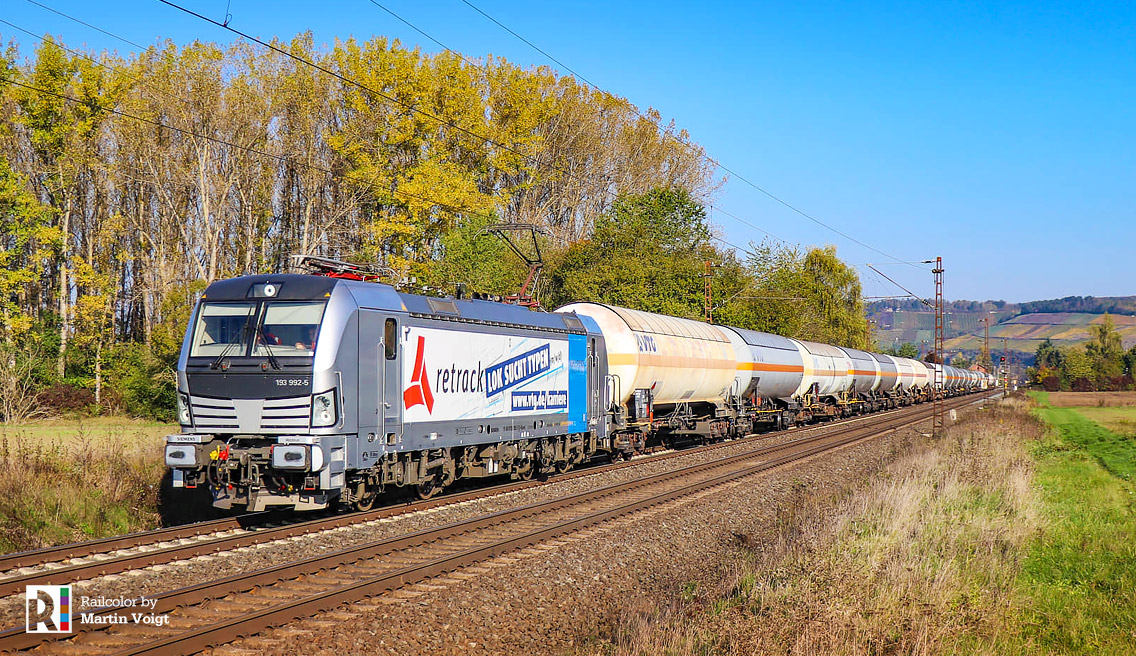 June 2020 update: Retrack Slovakia is formed
Early June, the companies announced the successful completion of the acquisition. The Hamburg-based company is now responsible for the entire strategic development and operational management of the new branch. The takeover also means that Retrack now has all permits for train operation in Slovakia – plus it has added 25 locomotives to its fleet. Carbo Rail is gone – a new name has emerged: Retrack Slovakia.