Railcolor News has brought you fairly detailed coverage on DB Cargo Germany's 'I am European' Vectron fleet. Recently, another subsidiary of Deutsche Bahn joined the initiative: DB Cargo Romania.
We thank Alextasy Angel for sharing his nice pictures with us.
This time it's not a Vectron, it's a Romanian-built Co-Co electric from the Transmontana family. 480 017 is the lucky one with the distinctive 'I am European' stickers on its sides: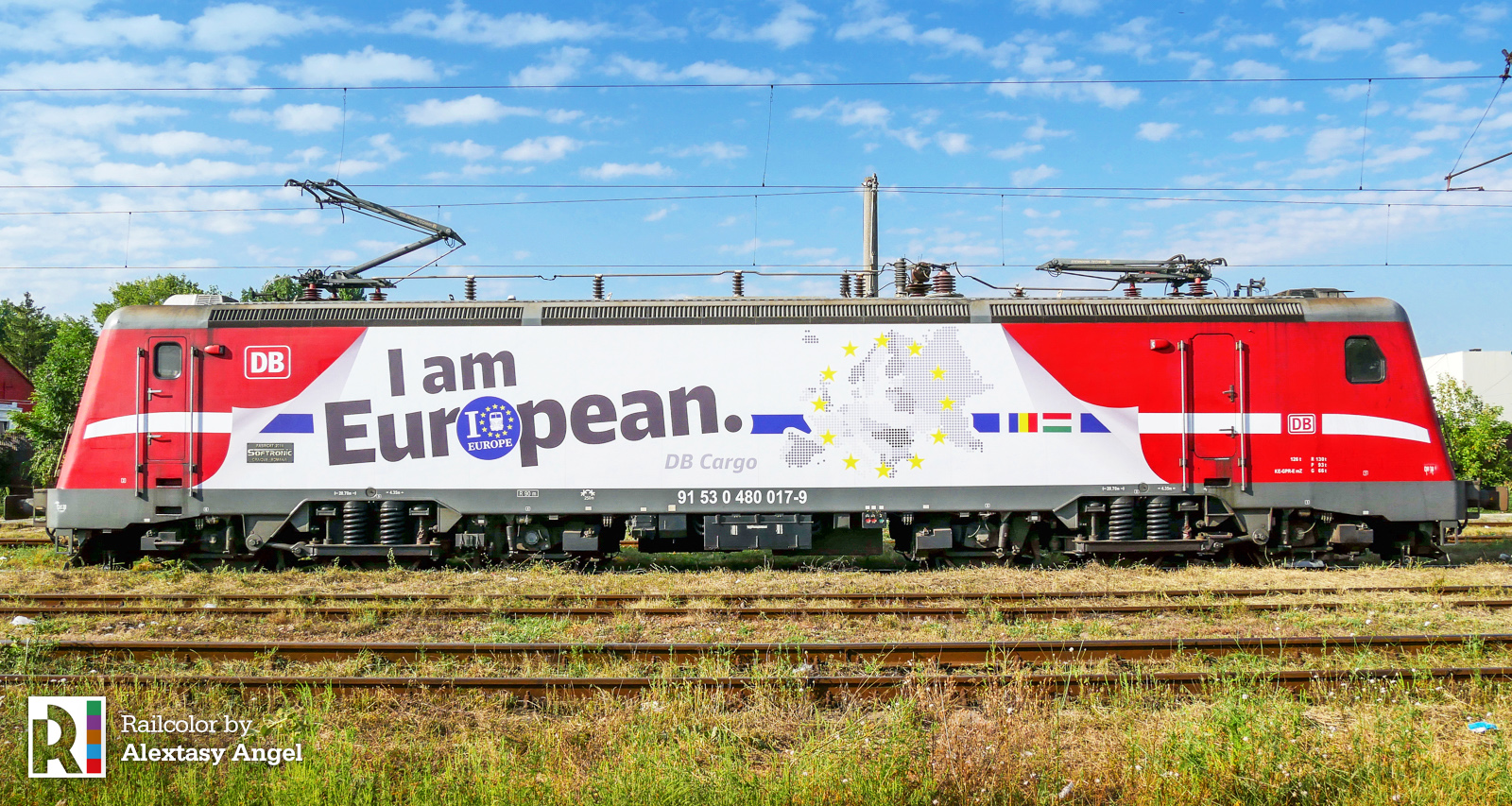 As the locomotive is red, instead of white, the operator decided to add stickers to the design that looks like the red layer is being peeled off. 'Underneath' is the white center part, similar to the Vectrons.
But that's not all: since DB's Transmontanas can be seen driving crossborder trains between Romania and Hungary, two flags have been added to the right side of the blue stripe. These are missing in the original Vectron design, which we include below for comparison: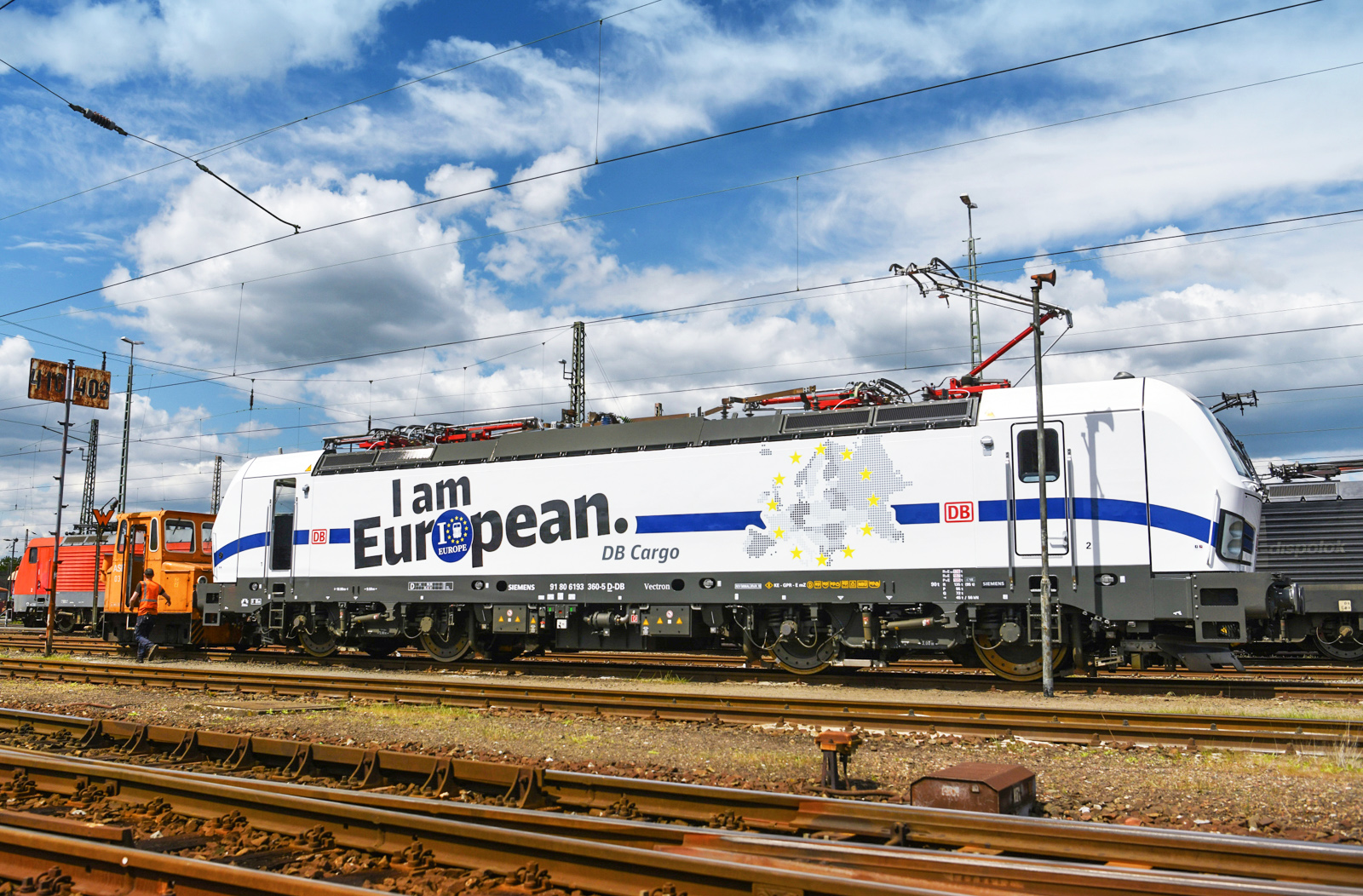 If you can't get enough of DB's 'I am European' campaign, make sure to visit our European Vectron Trio special article, followed by the European ICE 406 001.