Transmontana 480 006 (a.k.a. LEMA 006), was outshopped by Softronic back in 2013. Six years later, the locomotive, owned by DB Cargo Romania, receives its first factory overhaul. The result: a shiny, red, six-axle electric back in business on the tracks of Romania.
We thank Nikolai Kozarski for sharing his pictures of the overhauled locomotive with us. Check out his YouTube profile for some nice railway videos and cab rides from Romania and Bulgaria.
Softronic has begun overhauling some of the first Transmontana locomotives it delivered. Sporting a 1st generation design, 480 006 is the first one to leave the workshops with a fresh coat of paint. On 29.12.2019 it was spotted stabled at Craiova station in Romania: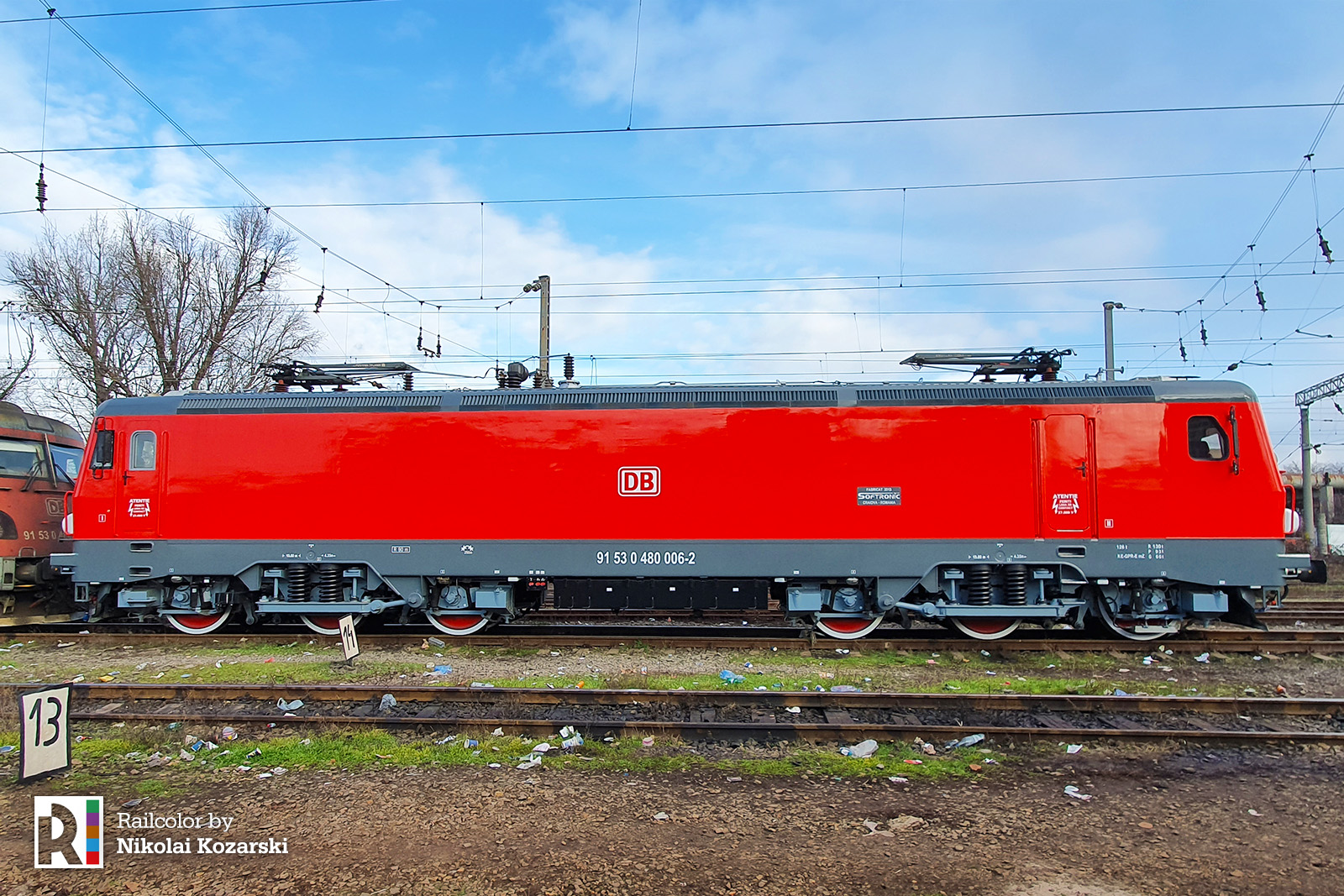 Yet another locomotive was recently sent for an overhaul at Softronic's factory. This is 480 004, which is also owned by DB Cargo Romania, which was sent to the workshops last week.