Vectrons 193 360, 362 and 364. They are all European. We've already had the chance to see each one of them 'performing solo'. But now it's time for an exclusive look at the three white locomotives, together:
Steve Wiktor brings us some impressive images of the 'European' Vectrons, standing side by side (and not only) in Seelze, Germany. Let's begin with a general view of the line-up: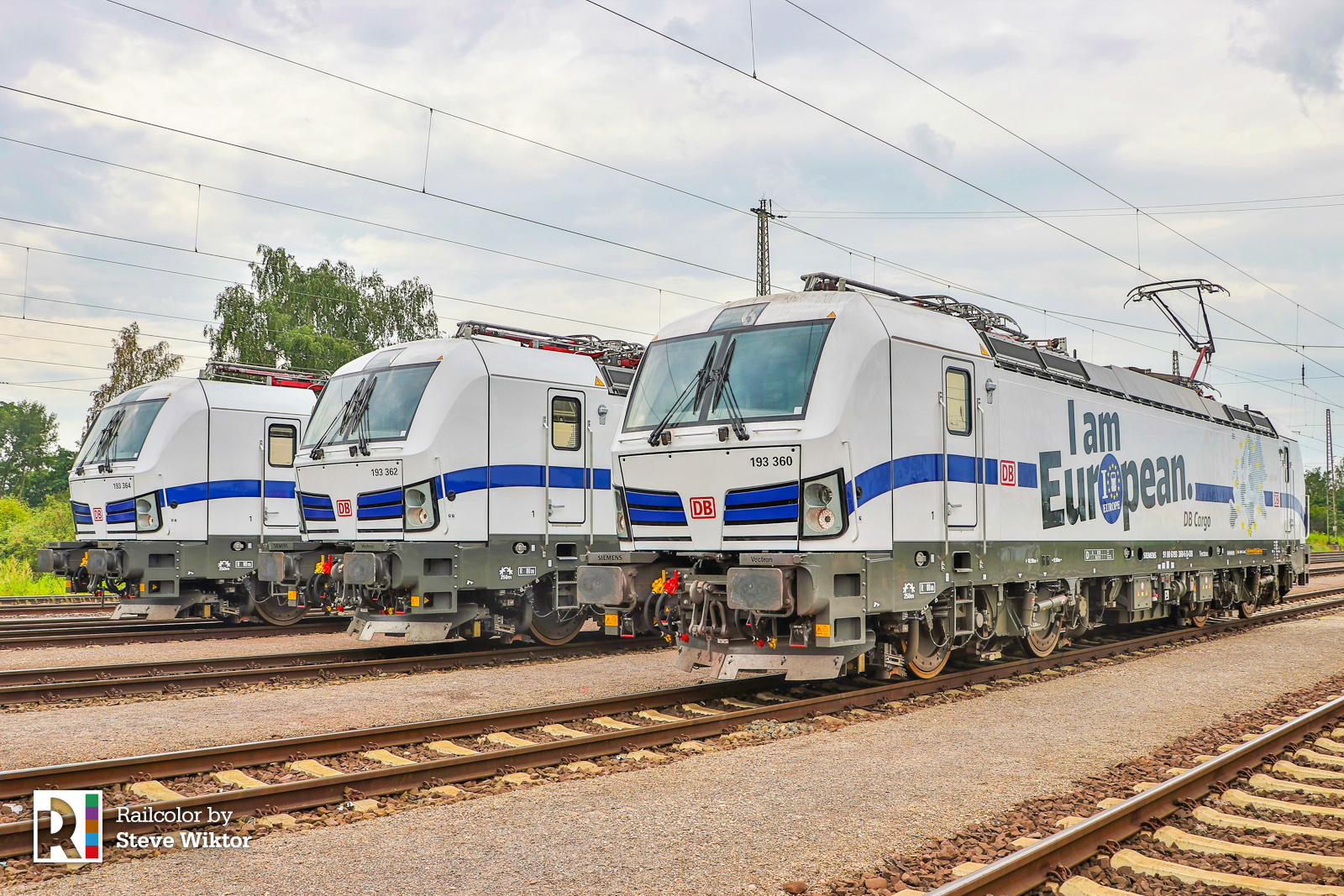 Followed by 193 362 taking the lead – it was the second Vectron that got the 'I am European' livery: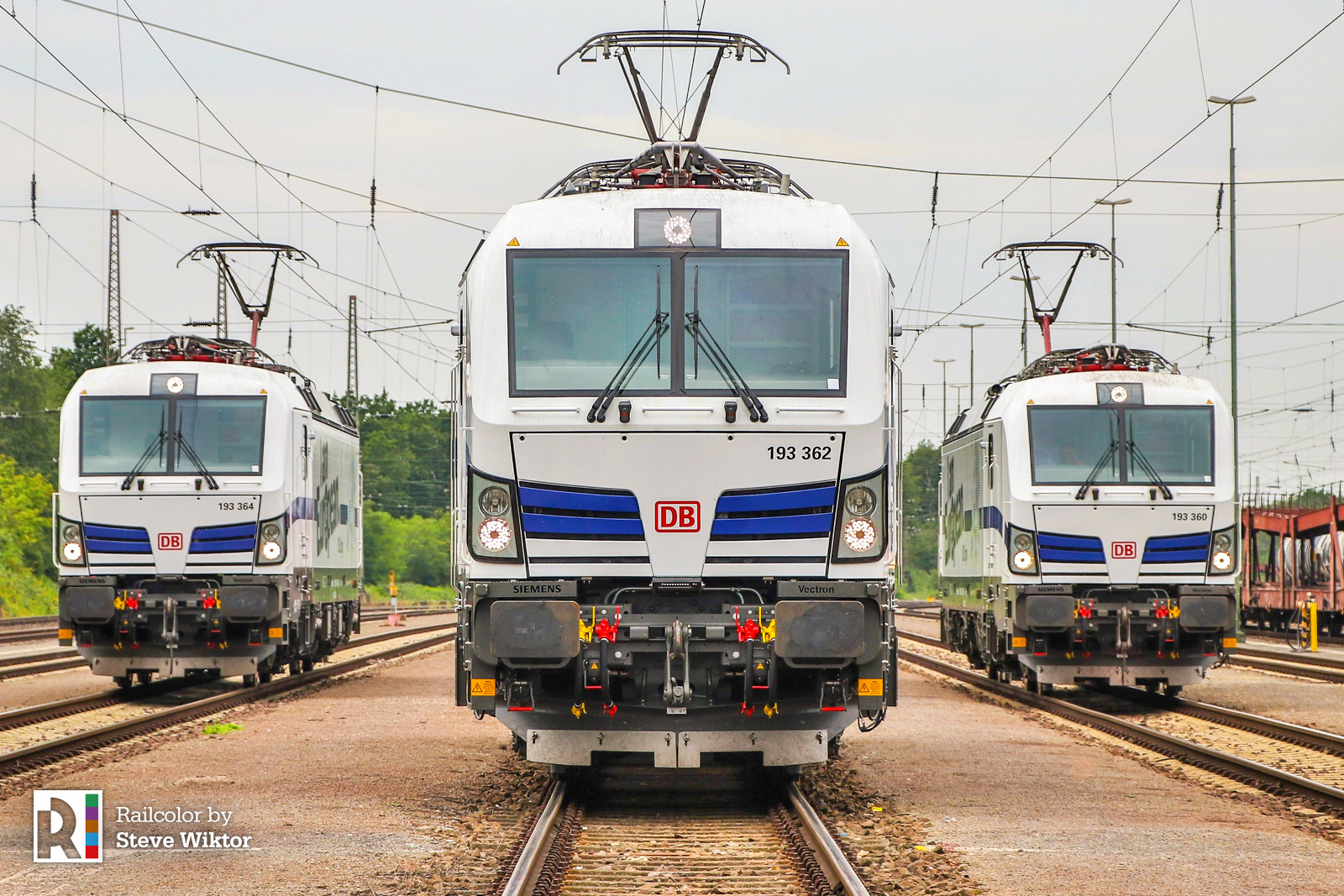 Let's put 193 362 back in place, nice frontal view of the Trio: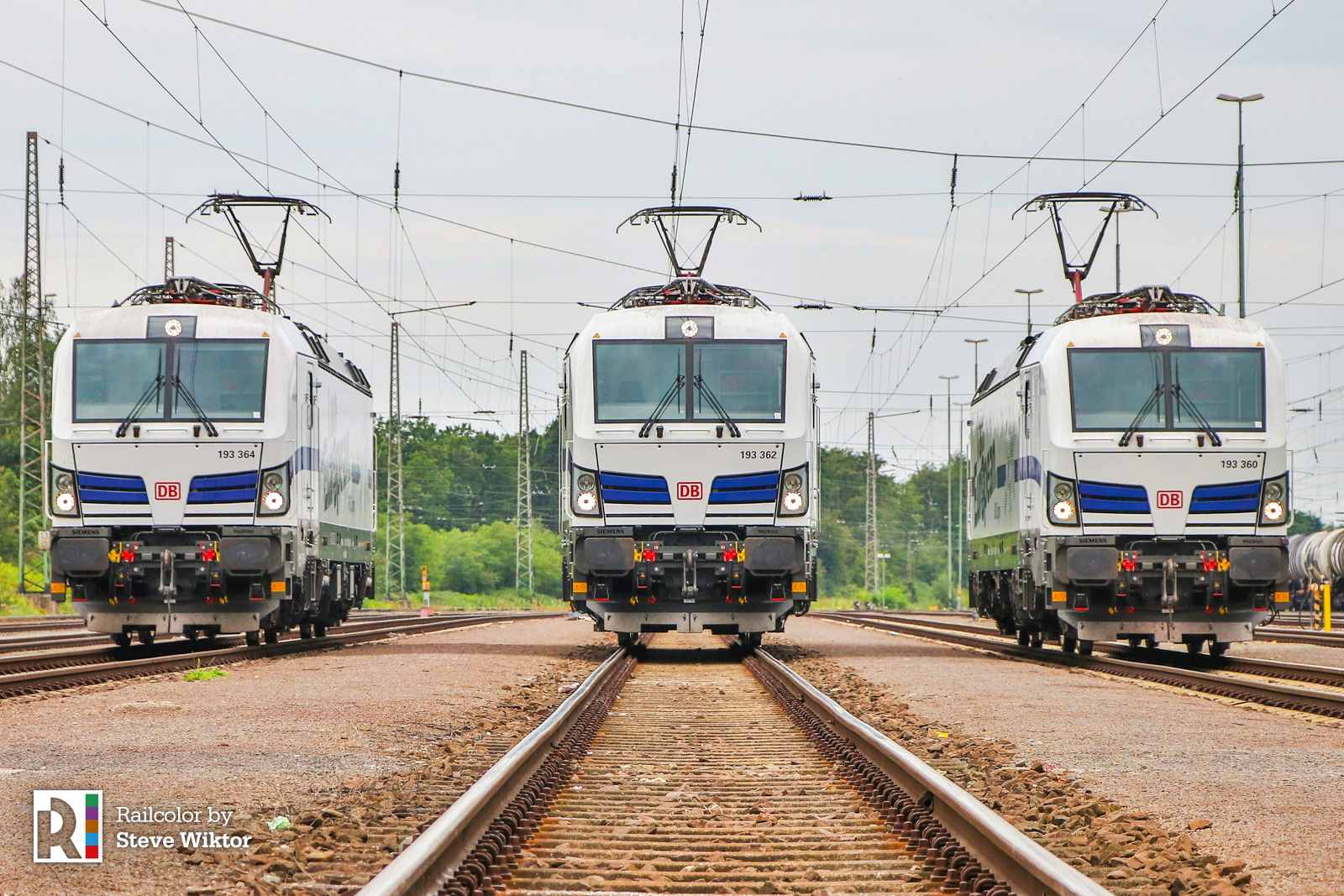 Now, we take a look at the locomotives, ordered chronologically – 193 360 was the one to debut the white/blue livery, followed by 193 362 and, finally, 193 364. Take a closer look at the first one, perhaps you'll notice something different about it: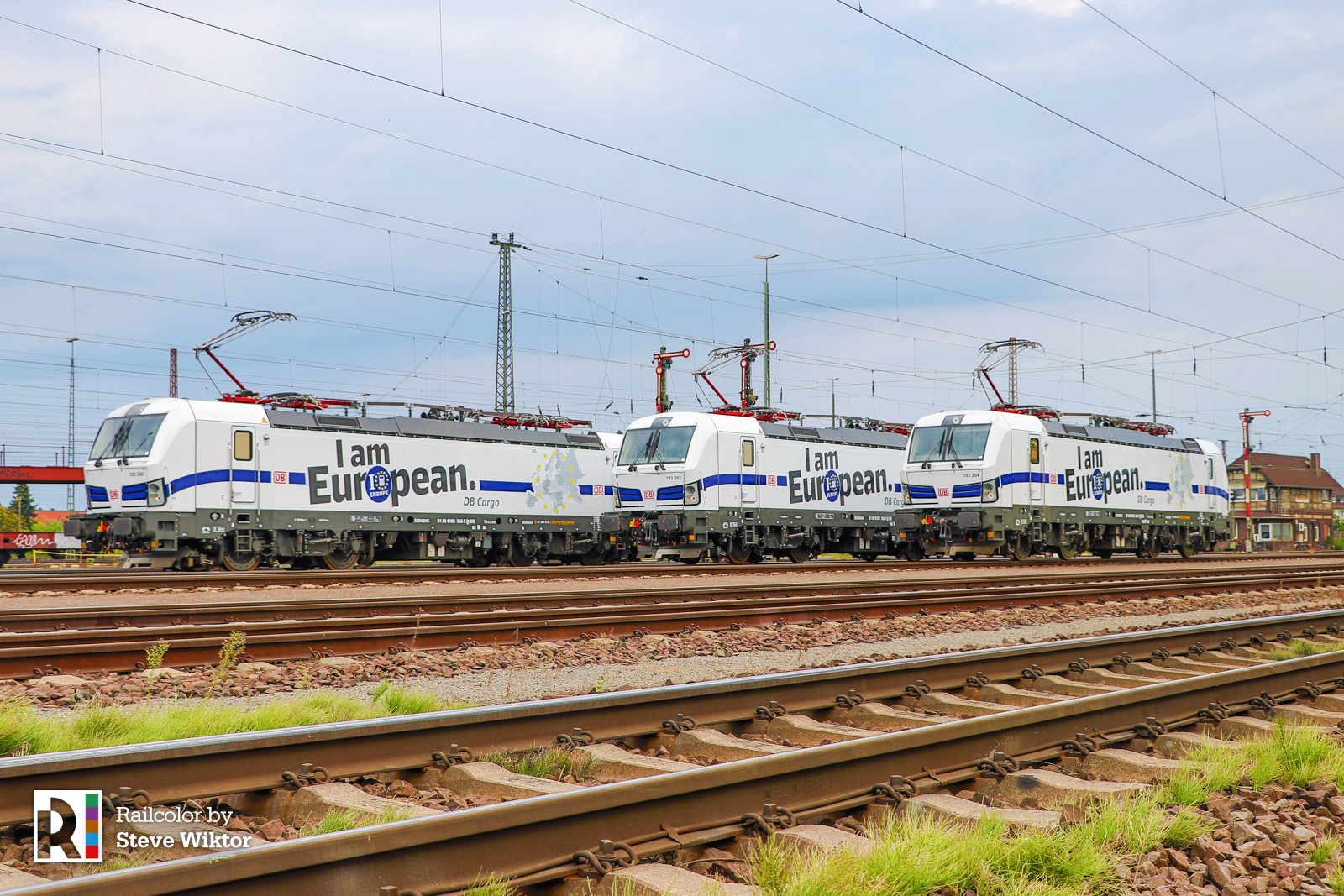 That's right, the blue stripe on the side 'connects' with the frontal one at a different angle than the ones of 362 and 364.
Let's end the parade with one last view of the 'I am European' Vectron Trio. This time from the side: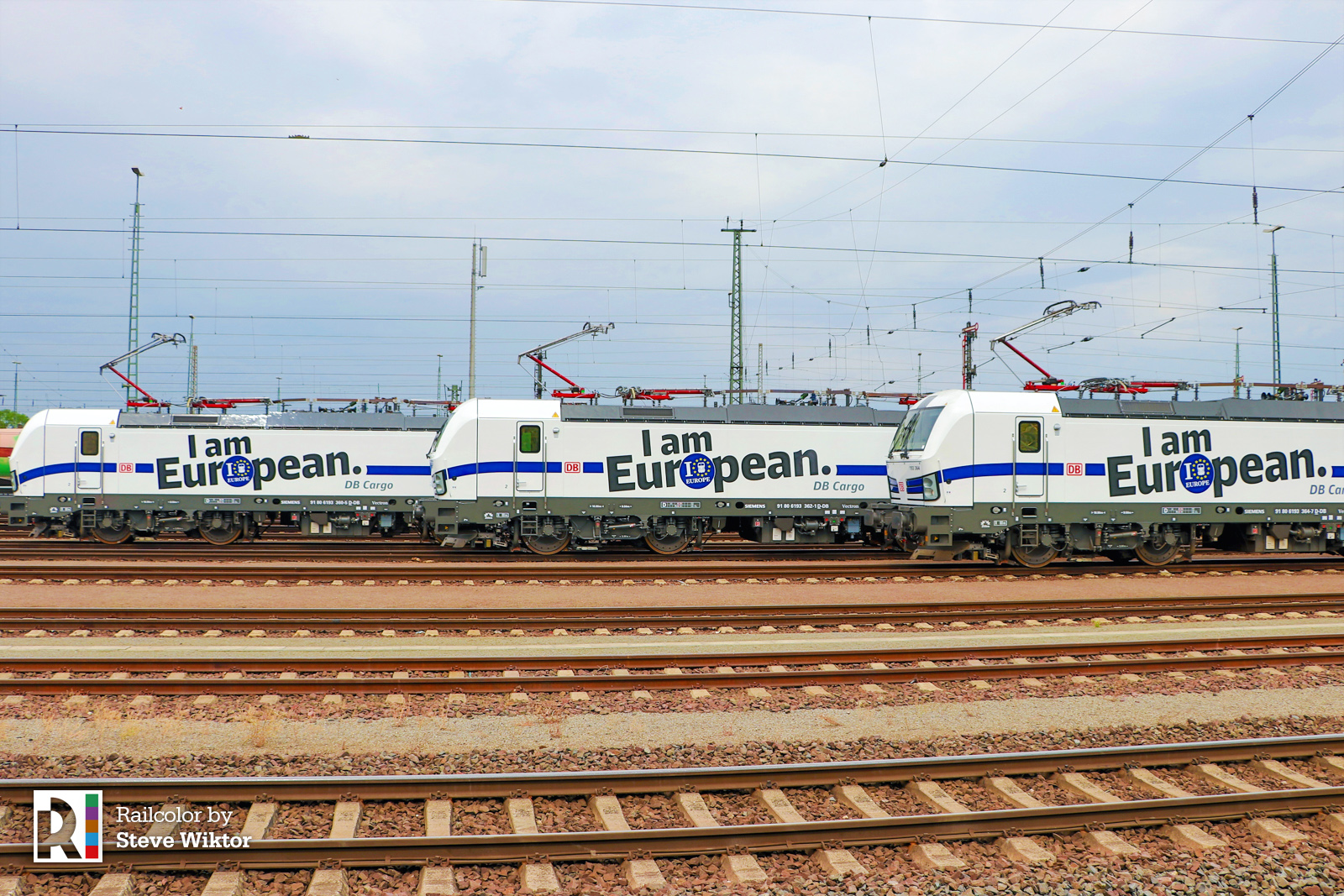 Social media
?????? I am European³
Yesterday, we had the fantastic opportunity to take pictures of all 3 of our #IamEuropean #Vectron locomotives in Seelze. ? Have you also spotted them?

(?DB Cargo AG / Oliver Lang) pic.twitter.com/Rxz0FYY9oS

— DB Cargo (@DB_Cargo) August 6, 2019