As we already know, some of DB Cargo's Vectrons "are Europeans". Now, a new promotional locomotive is set to debut on the European railway scene. And it is a colorful one.
This article was originally published on 06.11.2019 and updated on 07.11.2019 (new pictures added).
Following Deutsche Bahn's vision of embracing diversity, the cargo division of the company has chosen an original way to communicate it. Its Vectron 193 366 has received new colorful stickers while retaining white as the locomotive's base body color: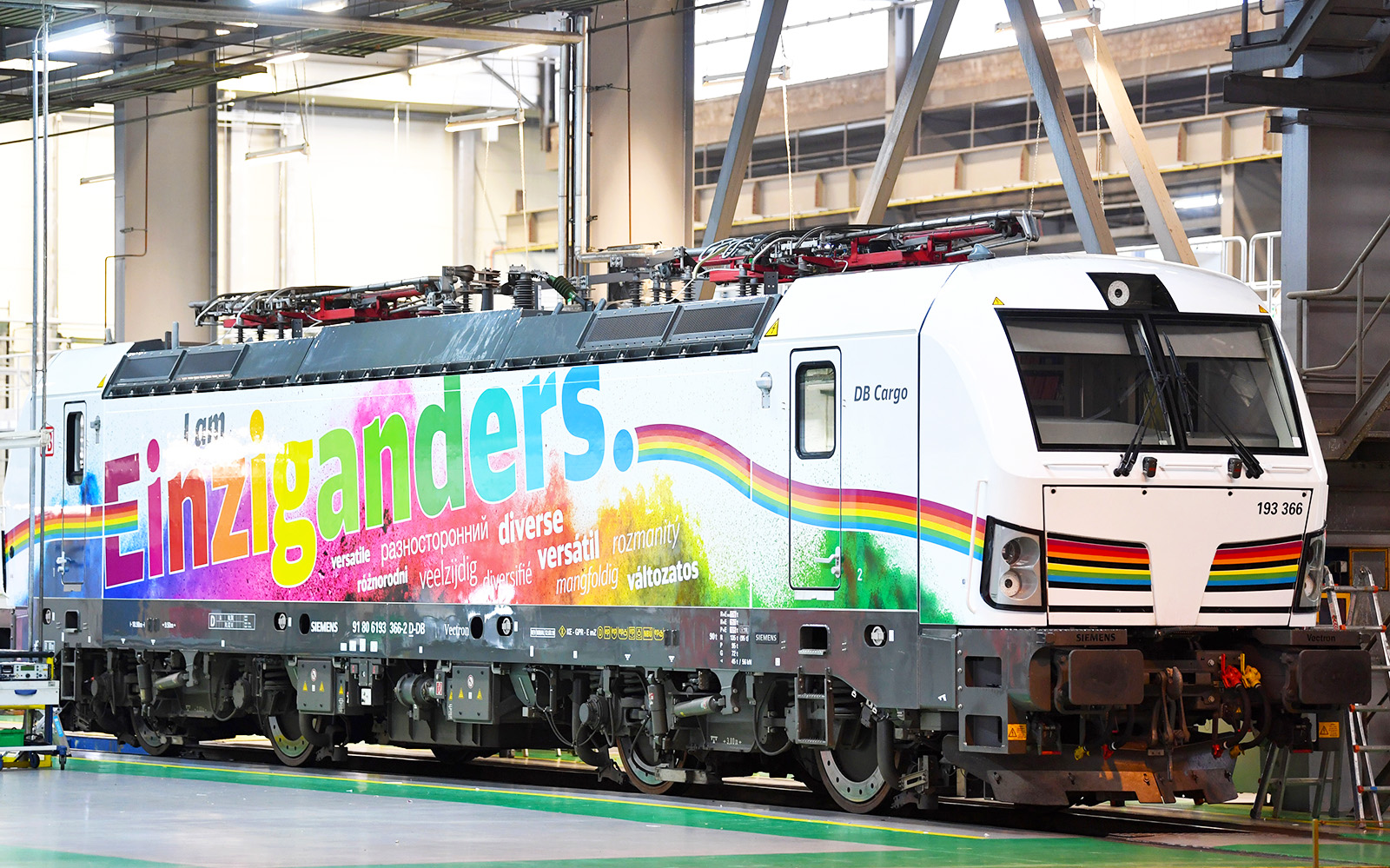 Embracing diversity
Diversity is a top priority for the German state railways; In its workforce, and strategically as well as strategically. DB's newly appointed Diversity Officer, Christine Epler, explains:
"We have undertaken a strategic realignment of diversity management and are currently increasing the focus throughout the organization on the value of diversity. Our new approach is Diversity of Minds. This means that we appreciate and welcome different personalities, values, work experience, skills and perspectives among our employees."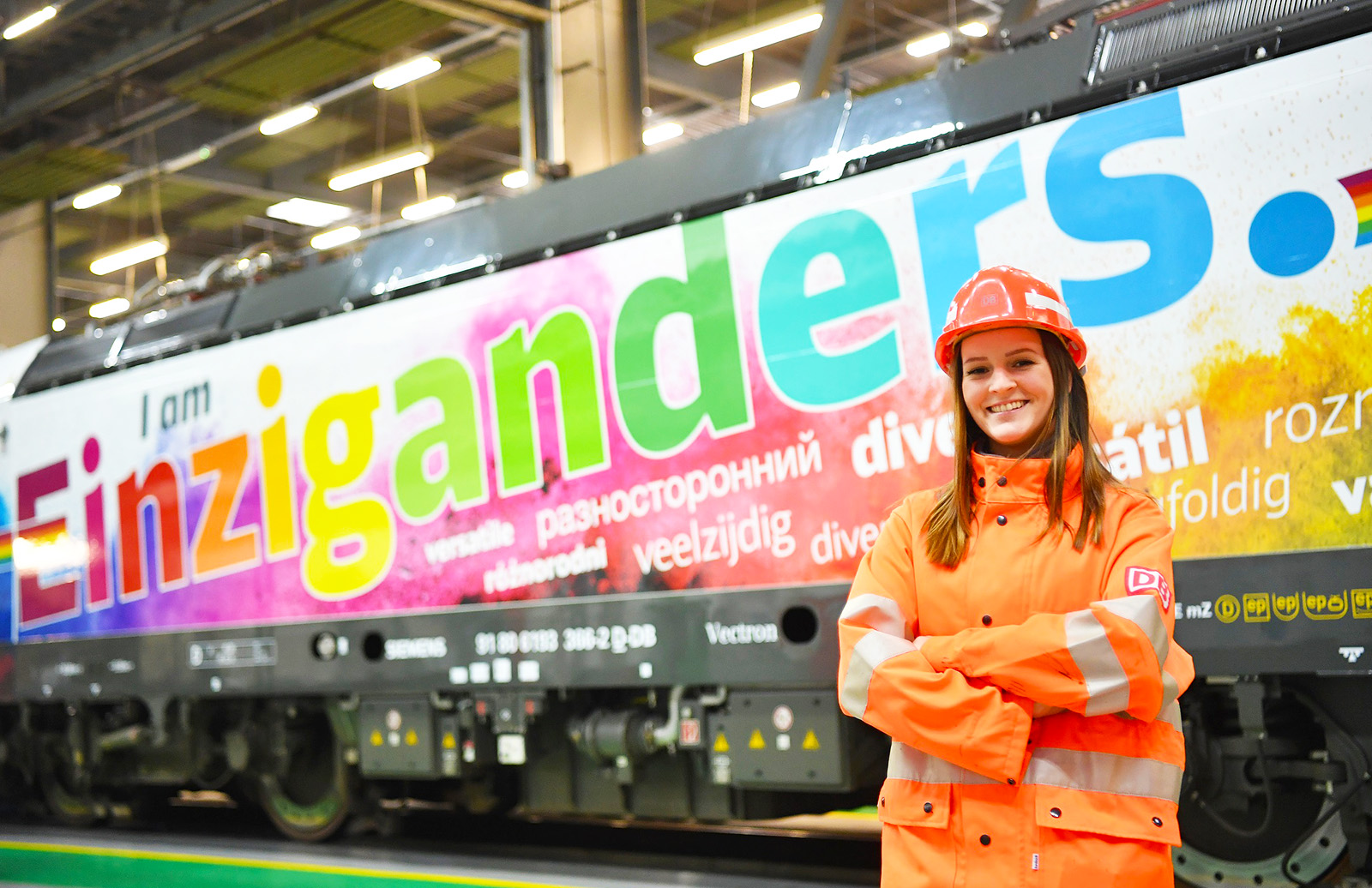 Concrete steps
DB has already planned several initiatives to support its new HR mantra:
Deutsche Bahn's president, Dr. dr. Richard Lutz has taken over the patronage of the LGBT network "railbow". This year, DB will ensure high visibility of diversity in the workforce at Christopher Street Day in four major German cities.
DB continues is working actively to increase the proportion of women in management positions and is currently developing a new target brand. The target for 2020, which states that at least 20% of executives should be women, has already been achieved this year.
A Diversity Week will take place in DB this autumn. Numerous actions are intended to highlight the various facets of diversity within the Group. Best practice examples show how diversity can be lived and worked in everyday working life.
Curious fact: The DB Group employs a workforce of more than 150 nations. With more than 20,000 new hires per year, diversity continues to increase.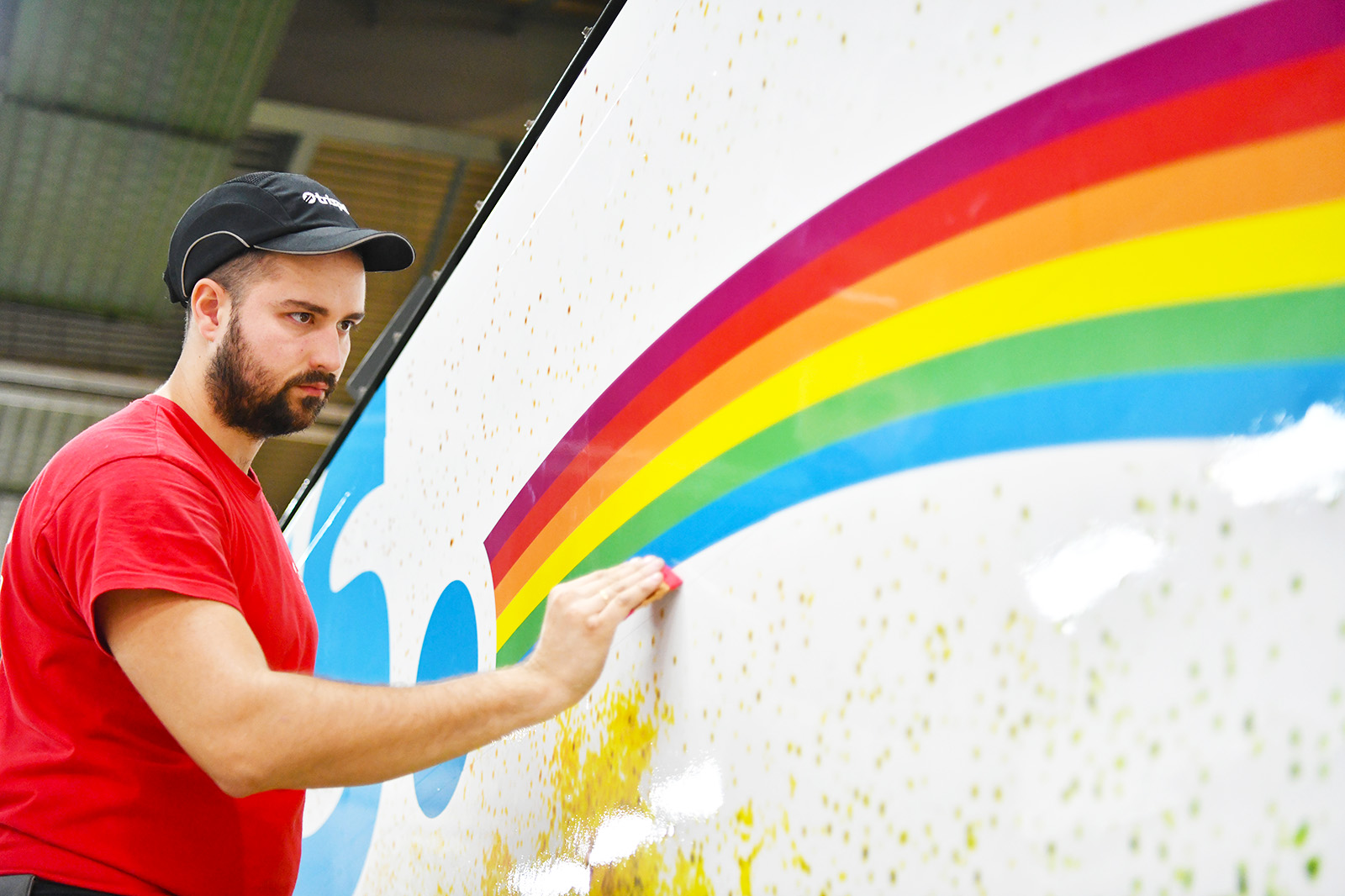 About Vectron 193 366
193 366 is one of eight plain white Vectrons which DB Cargo received recently (you can read all about them in our dedicated FAQ article). This multi-system locomotive is equipped with the A10 country package. Our data:
NVR-Number: 91 80 6193 366-2 D-DB;
Year of manufacture: 2019;
Works number: 22613;
Version: A10.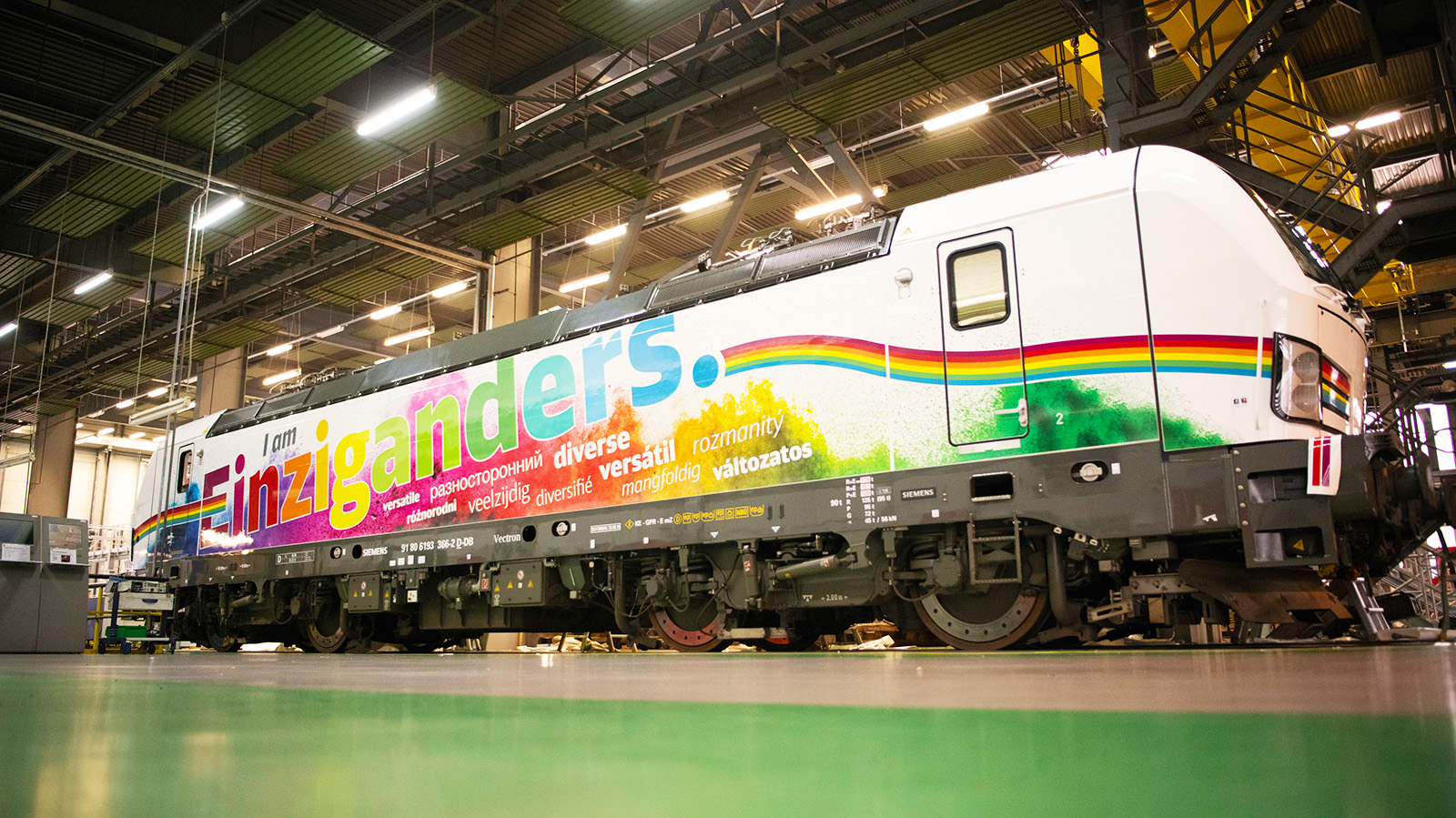 Video
Here is a video of the "stickering" process that took place recently:
We are #Einziganders!#Diversity is an integral part of our identity & a core #value. To promote diversity and being different, we introduce the newest member of our #locomotive fleet: BR 193 366 – I am Einziganders.

We are colourful. We are diverse. We are Einziganders. pic.twitter.com/R66HhY3bp7

— DB Cargo (@DB_Cargo) November 6, 2019