"I am European" and "I am Einziganders" were first. Now, a third special design has been released by DB Cargo. This slogan this time is "I am a Climate Hero".
This article was originally published on 20.01.2020 and updated on 21.01.2020 (new pictures + video added).
Update: 21.01.2020
DB Cargo has just released a video, showing the livery application process of the locomotive, which they kindly shared with us. Enjoy watching:
Video credit: DB Cargo / Oliver Lang
Plus, we bring you more nice images of the locomotive, which were taken in Seelze (DE) on 16.01.2020 by Daniel Korbach: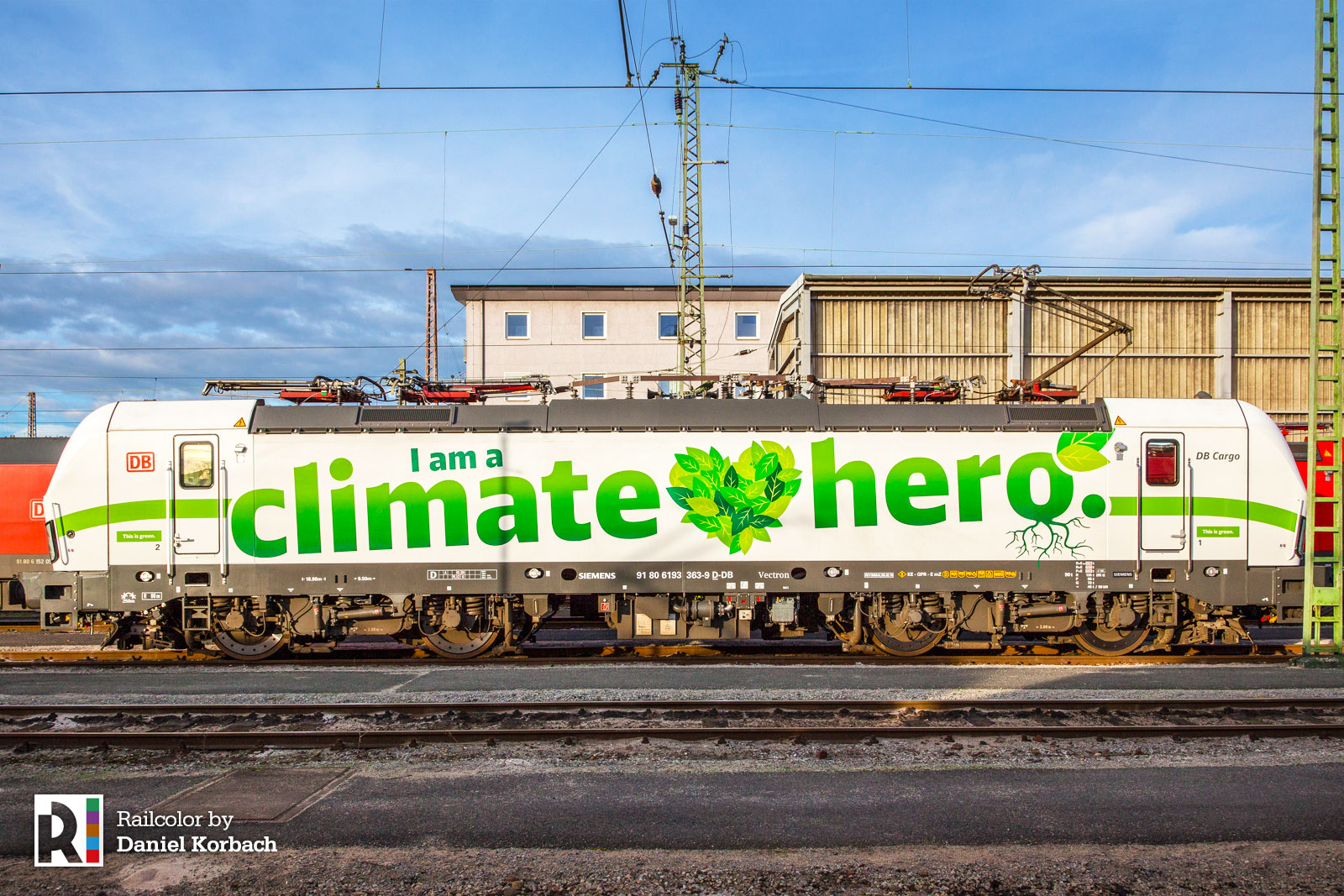 Our original article from 20.01.2020:
DB Cargo makes good use of the Vectron locomotives it received in white (instead of the standard red). 193 363 is now the 'Climate Hero' of the German freight operator. Design-wise, the livery adheres to the previously established, minimalist approach of implementing a colorful line to the cabs of the locomotive (leaving the body white). The chosen accent color this time is green and there are floral motifs decorating the slogan on the sides: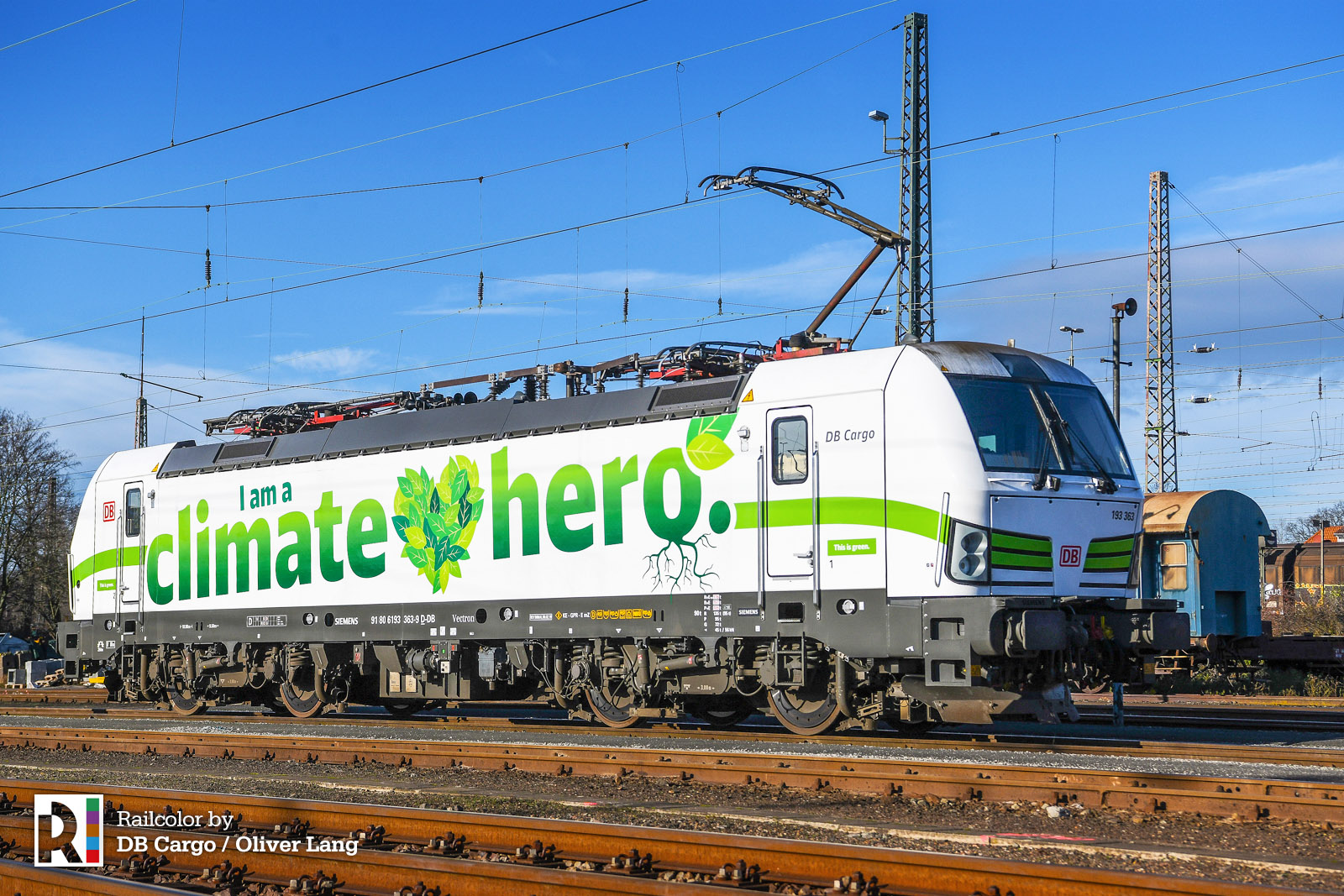 DB Cargo shares that Rail freight transport saves 70-80% emissions compared to transportation on the road. This is the message that the locomotive will be highlighting with its original livery from now on.
Social media
There is a new DB Cargo #locomotive on the rails 😉 This one is not only #green on the inside but also on the outside! Stay tuned for the whole look! #wearegreen #iamclimatehero ? pic.twitter.com/Oxcfs8vPHe

— DB Cargo (@DB_Cargo) January 20, 2020
Meet the others
We already mentioned this is not the first special livery DB Cargo is giving to its all-white Vectrons. Check them out in the following articles for a full overview:
[DE / Expert] DB Cargo: 193 366 "I am Einziganders" [updated]