480 039 and 040. These are the numbers of the latest representatives of Softronic's Transmontana platform. One of them is red, and the other one – green. Let's have a closer look.
We thank Mihai Calinescu and AdySoft for sharing their impressions with us.
Two shiny 'LEMA' locomotives visited Bucharest North station on the 3rd of June. The red 480 039 was at the front and the green 480 040 right behind it. Here are their exact numbers:
91 53 0 480 039-3 for E-P Rail. Check out our Expert article for an overview of the fleet.
91 53 0 480 040-1 for Green Cargo. Note that this is only a temporary number. The locomotive will join the 'Mb 4000' series once delivered to Sweden.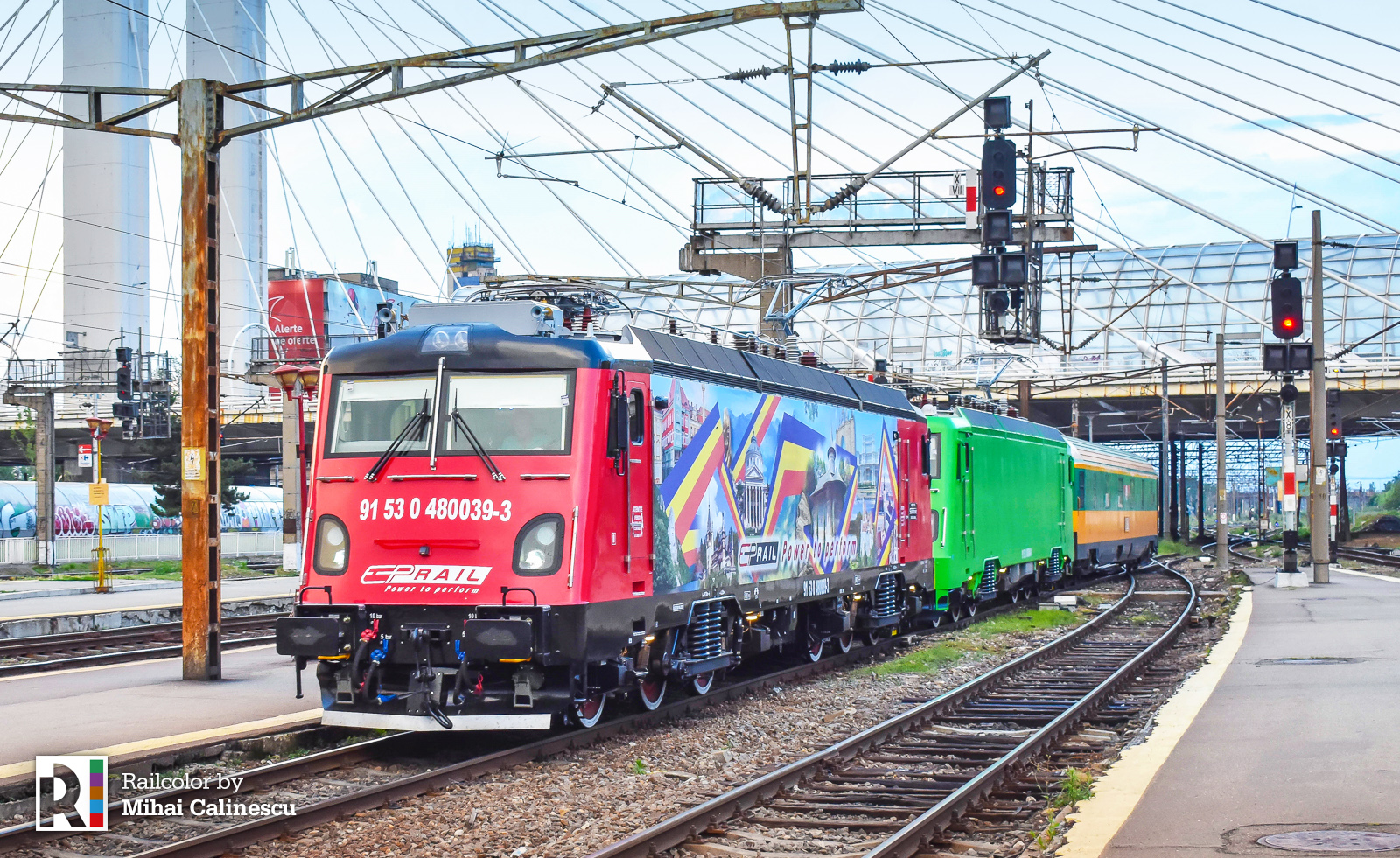 480 039 of E-P Rail
This is the latest member in the fleet of the Romanian investor: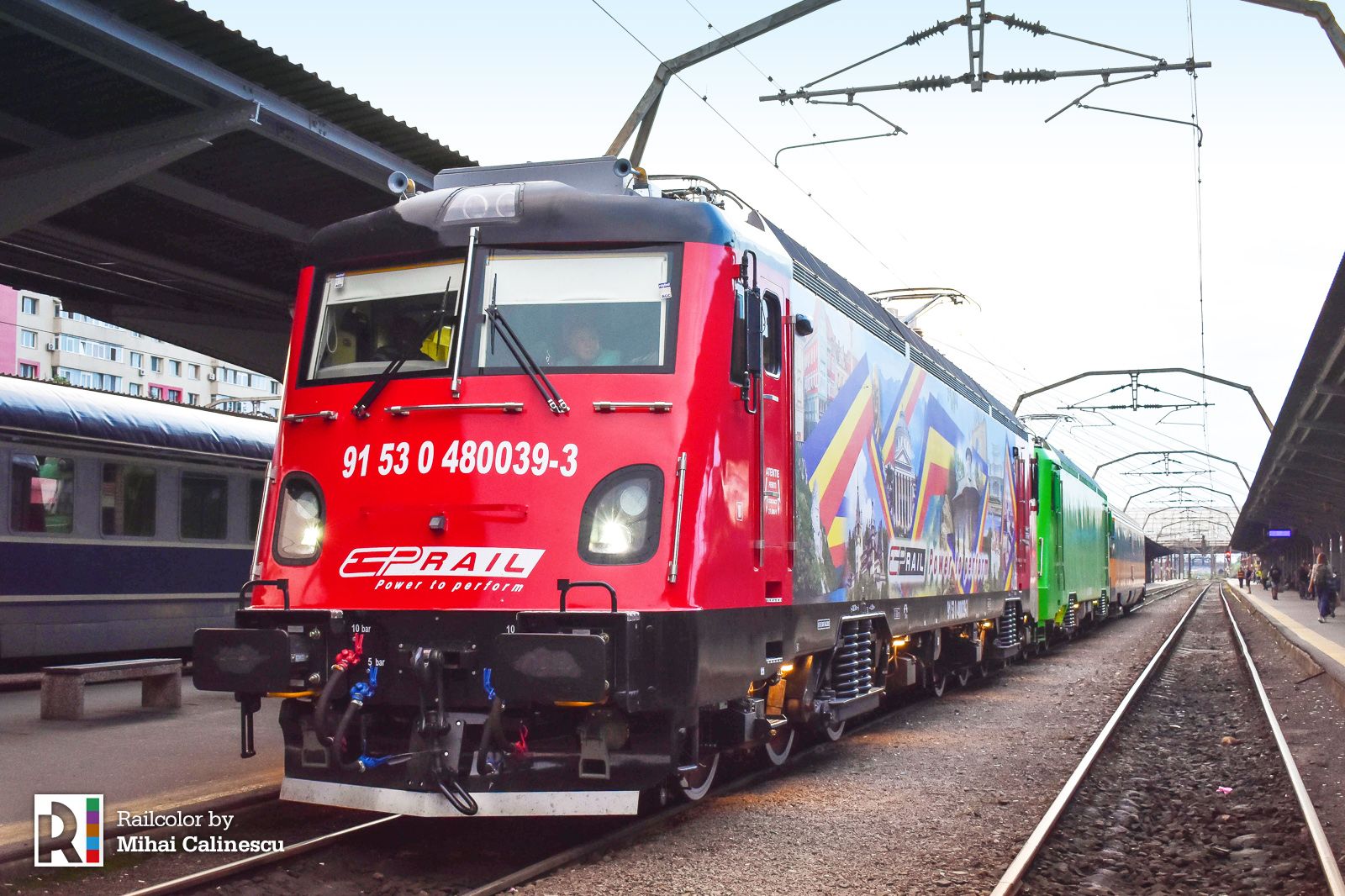 The company is diversifying the looks of its locomotives by applying different visual motifs to their sides. 480 039 shows a selection of touristic attractions from across Romania: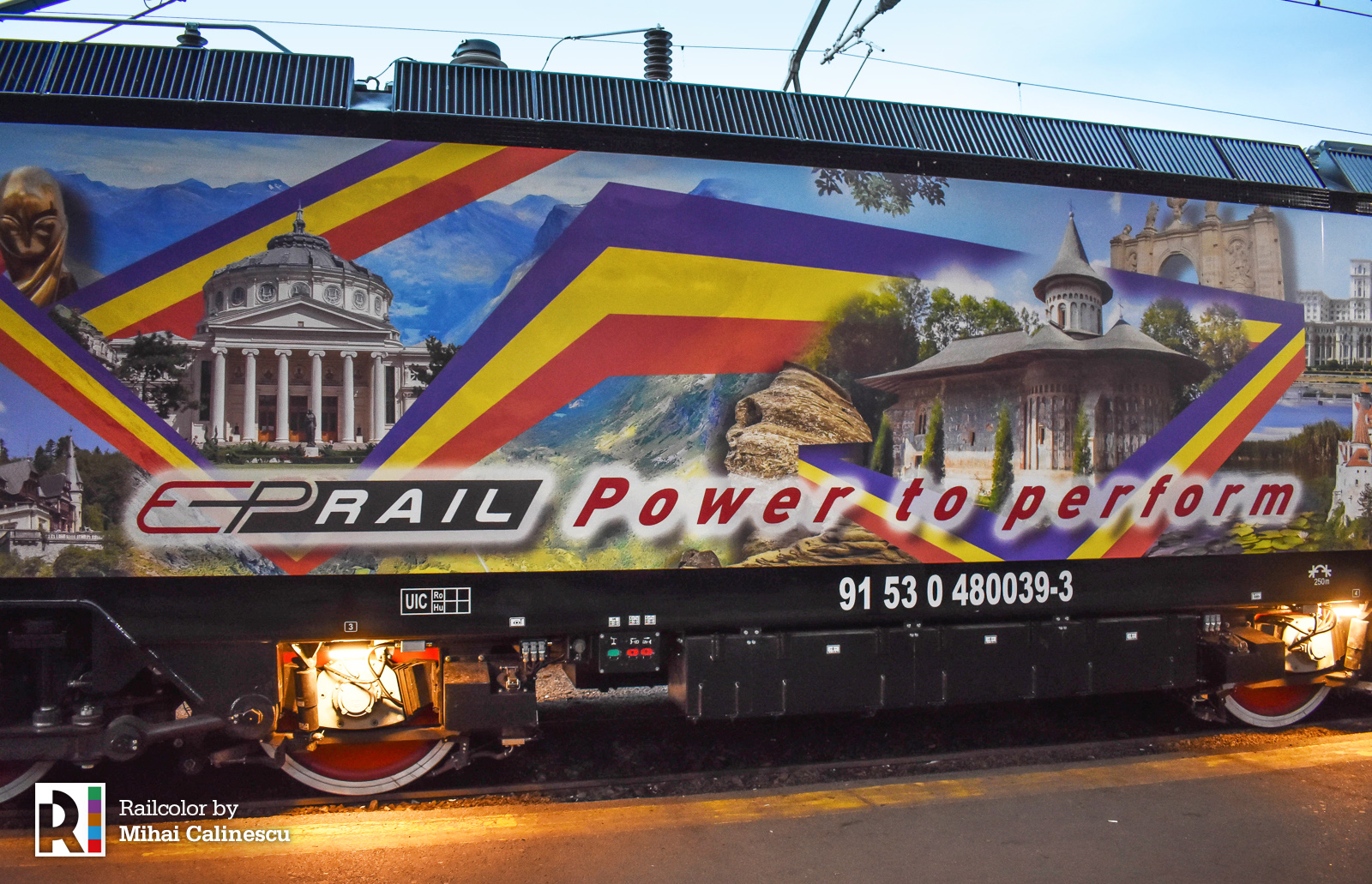 Now let's have a look at the 'northern' locomotive. What's striking about it is that it's still entirely green: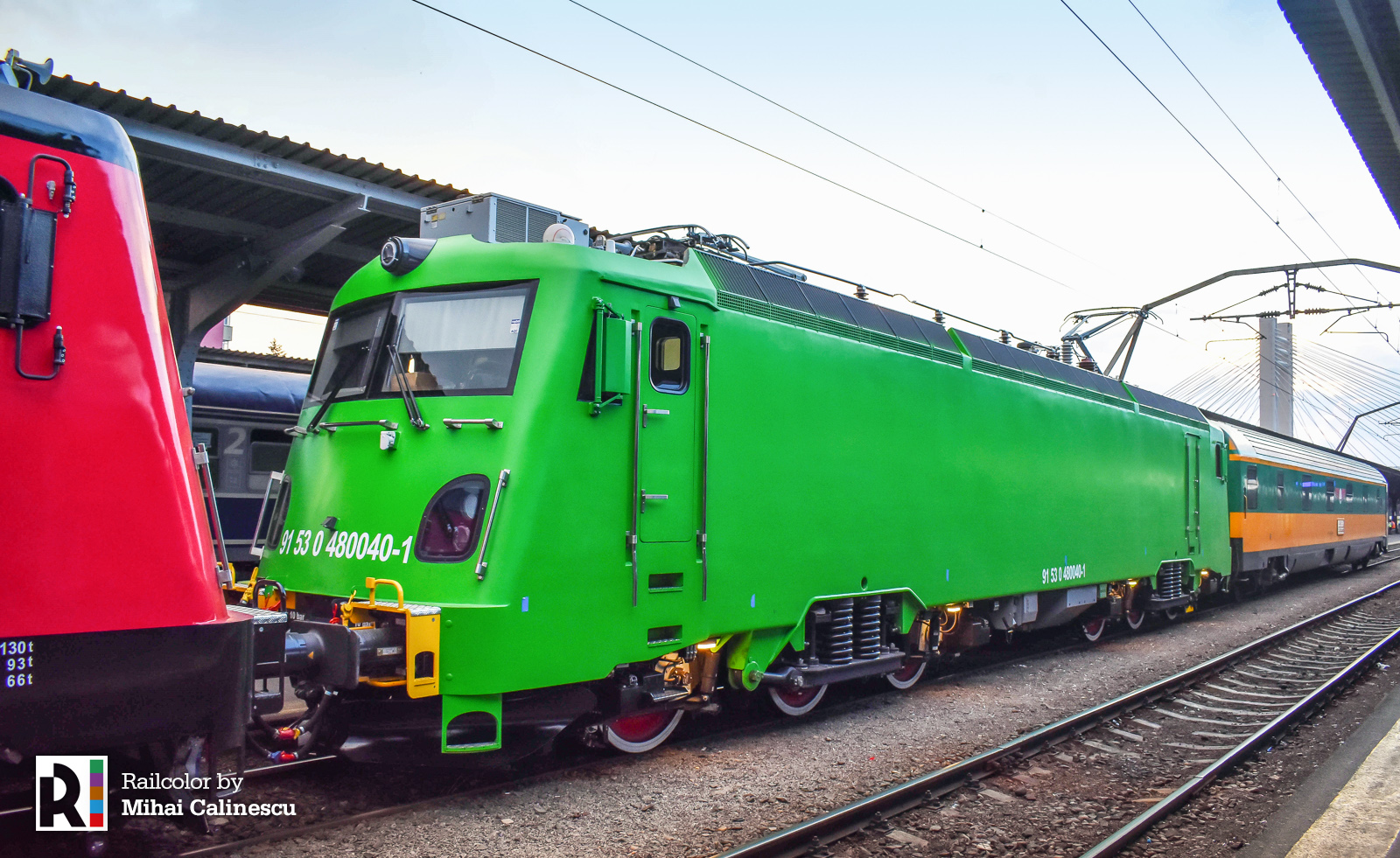 We expect that the frame and roof will become grey soon. Here's another view of the brand new Co'Co' for Sweden: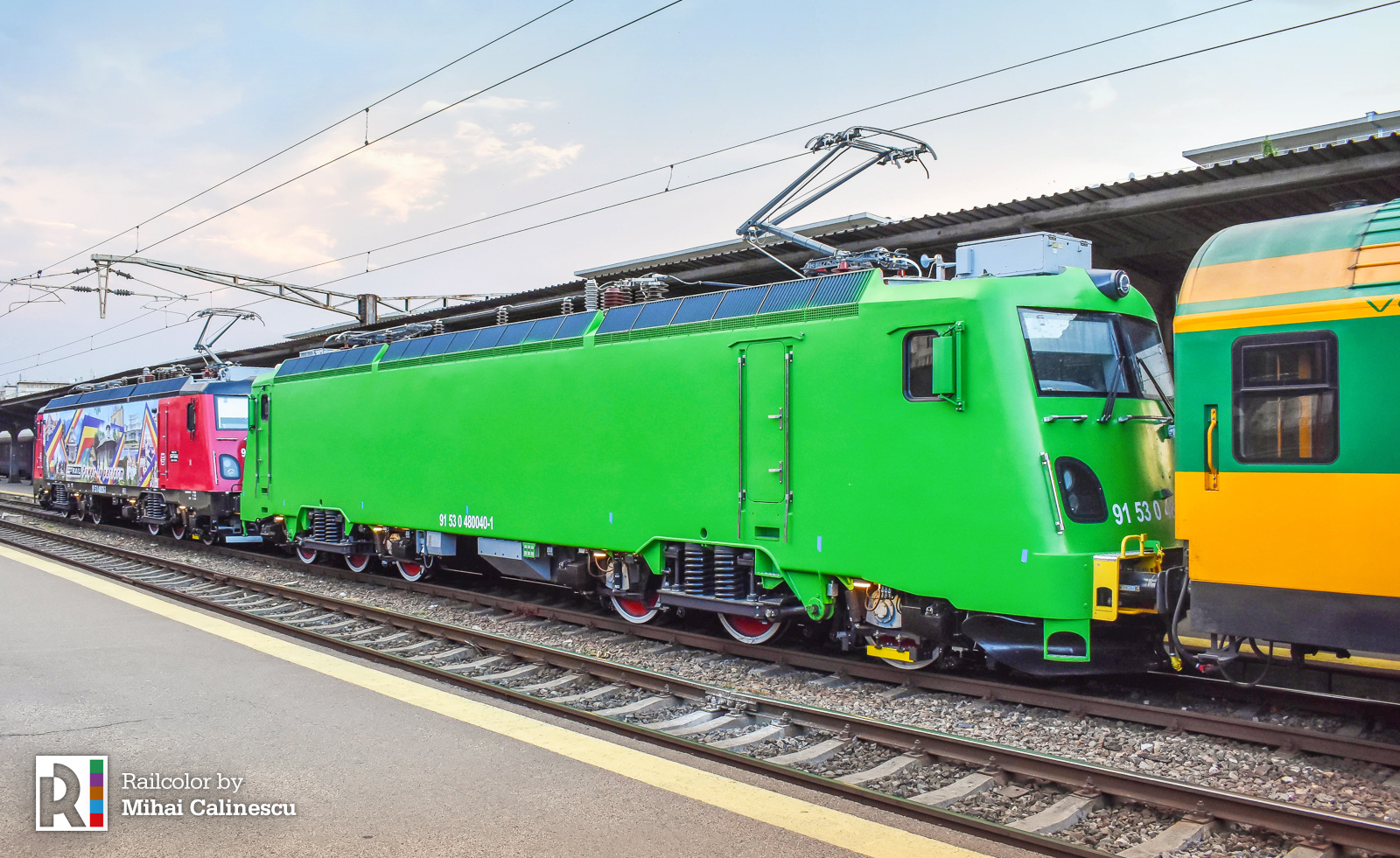 Nice to compare: different mirrors, snowplows, lights and signalling equipment – see the picture below: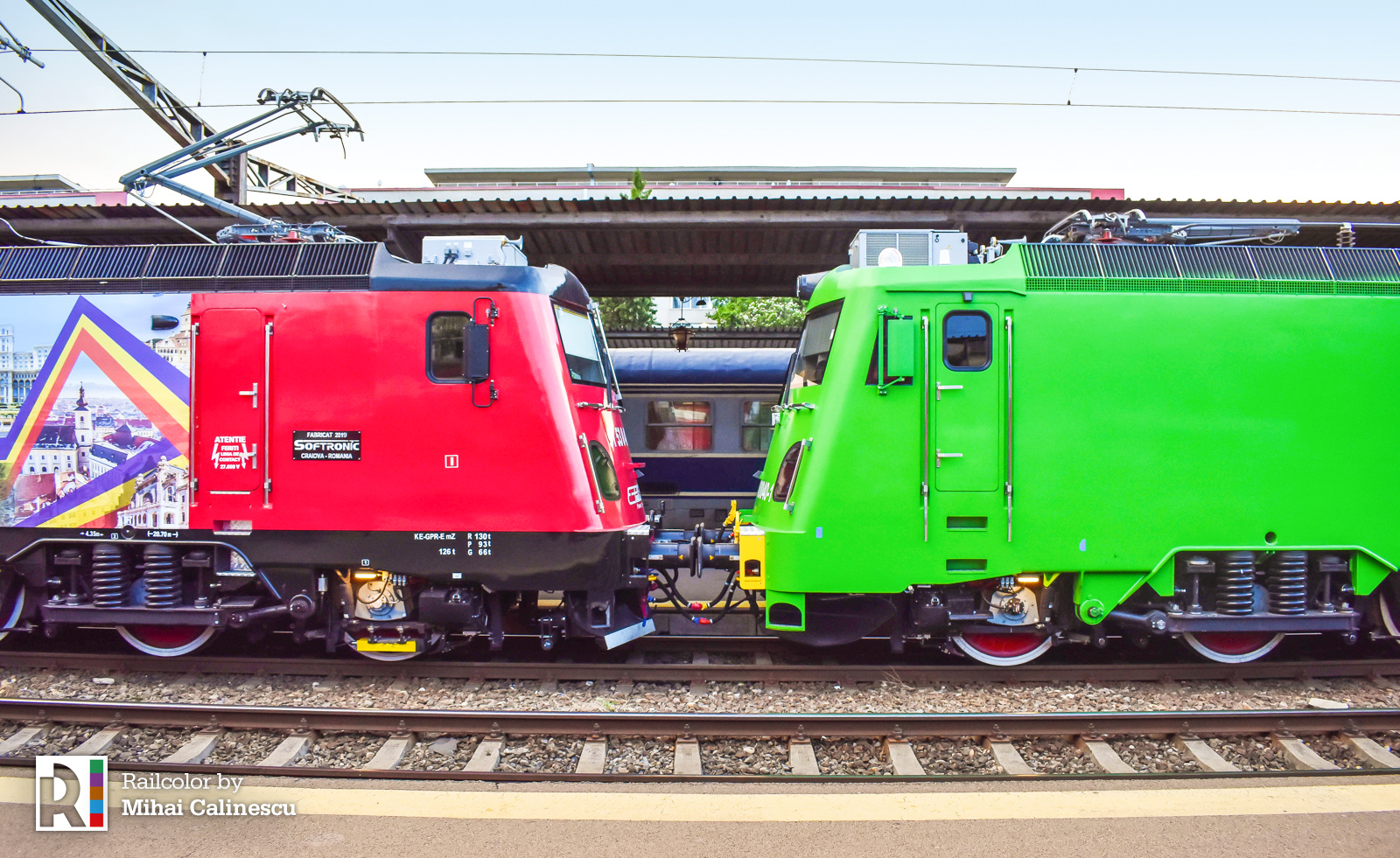 Video