Do you know Cargo Trans Vagon (CTV) from Romania? The operator is known for its Siemens EuroRunner and EuroSprinter locomotives and it has two Transmontana electrics in its fleet:  480 007 and 480 011, featuring the original cabin design of the platform. Very soon, another Transmontana locomotive will be joining it – a brand new machine that has been recently out on tests together with a new 'LEMA' for Green Cargo.
Railcolor News thanks Razvan Popa, Adrian Florin Tuca (AdySoft), and Mihai Calinescu for their contribution to the article. The story was originally published on 14.10.2020 – and updated on 15.10.2020 (new pictures added; scroll down to see them)

First things first, let's begin with yet another newly manufactured Transmontana for Green Cargo:
Green Cargo '480 049'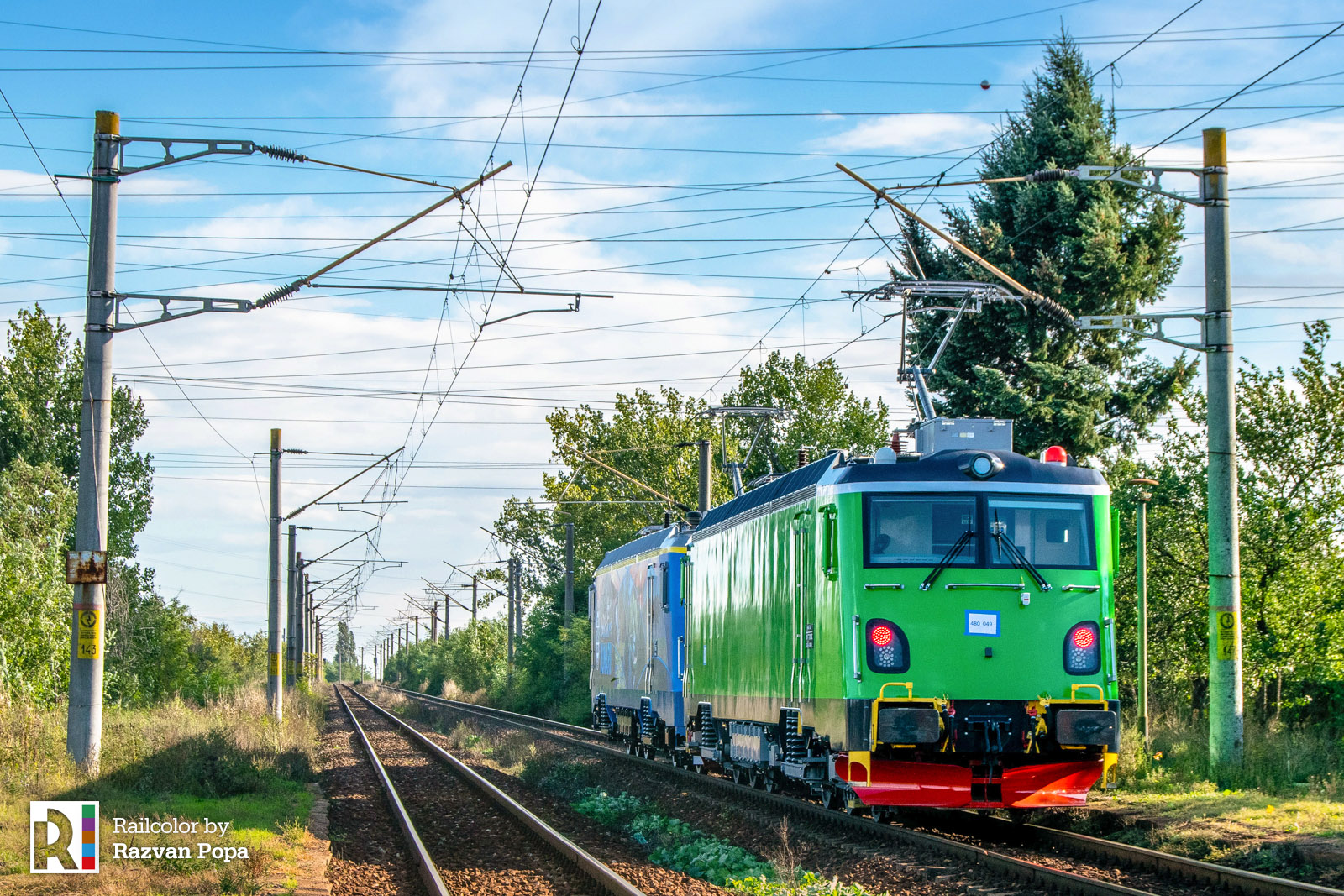 480 049 (91 53 0480 049-2) is the provisional number of the latest Transmontana for Green Cargo. This one will become Mb 4011. Often, new GC machines are tested and delivered in pairs – yet this time 049 was seen together with a 051 in a very different design:
CTV '480 051'
As seen from the picture below, 480 051 (91 53 0480 051-8) is for CTV. The blue machine sports a special motif that celebrates wildlife in the Danube delta with several photographs of animals in a mosaic – all thigs complemented with the Cargo Trans Vagon name.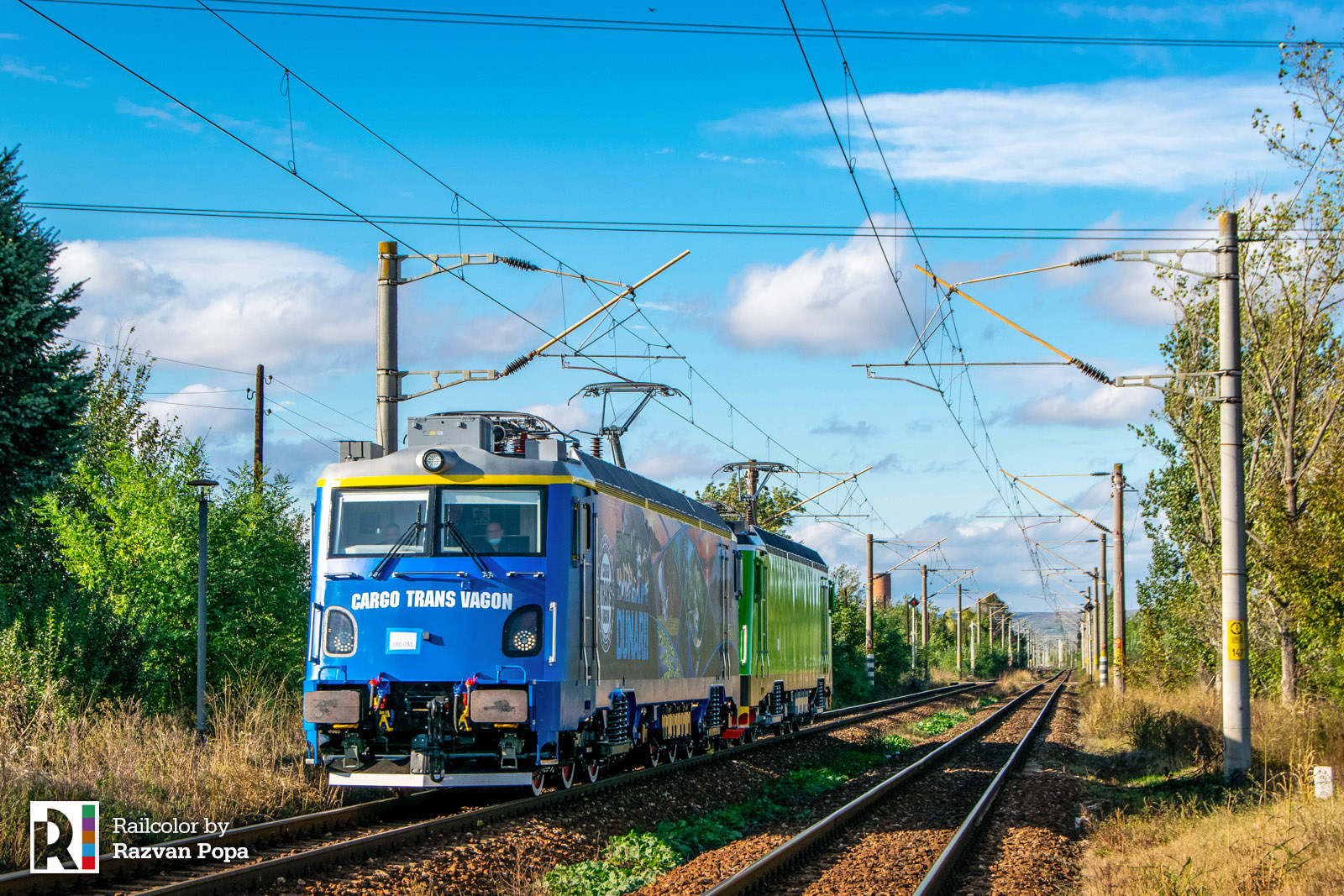 Video
The video below shows both locos in action, as seen today in Videle (RO). Notice that now the locomotives sports their full  numbers:
Update 15.10.2020
We bring you a fresh update with footage taken on 14.10.2020 by Mihai Calinescu who managed to catch the blue/green due at Bucuresti Baneasa station at the golden hour. Mb 4011 comes first: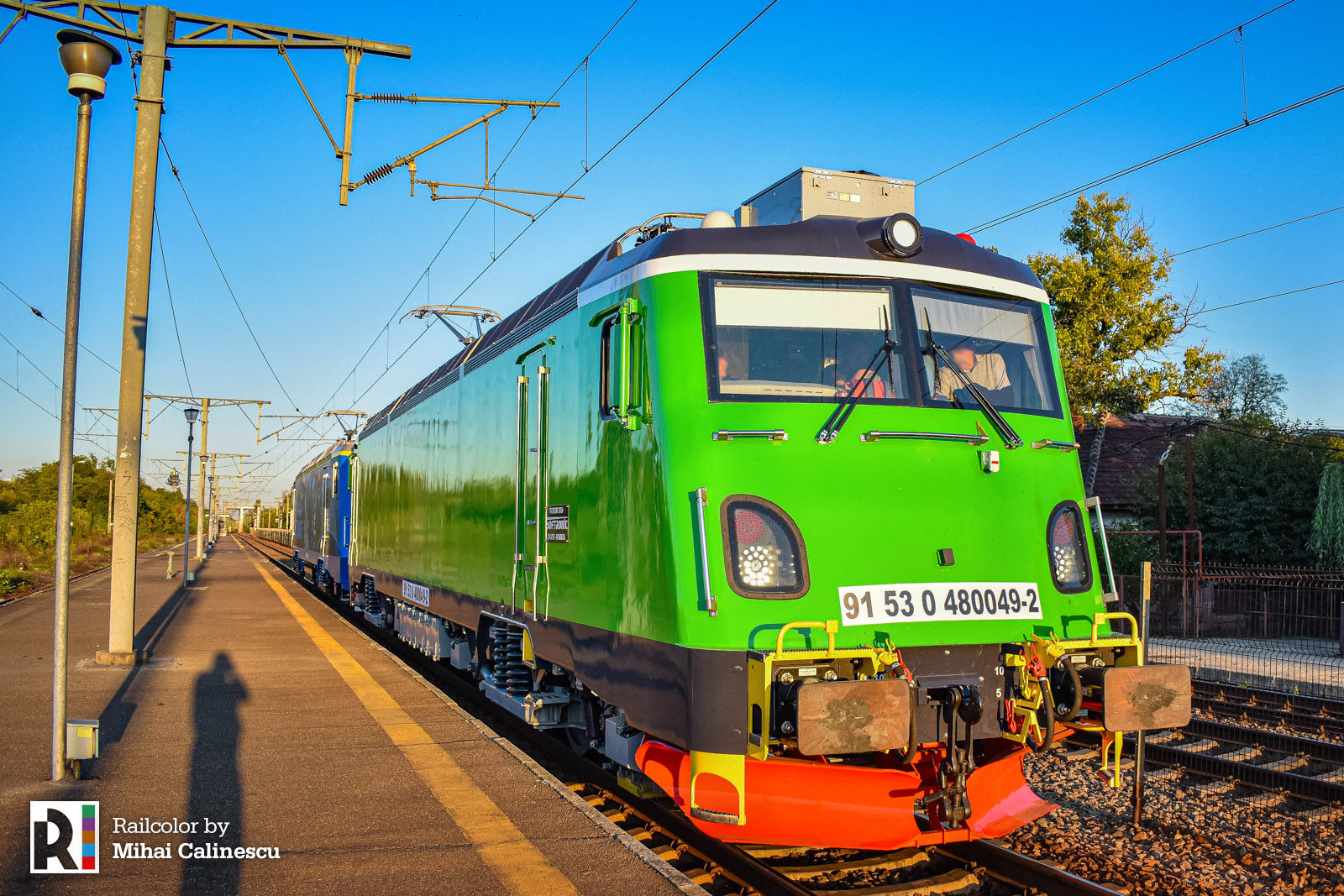 Followed by 480 051 of CTV: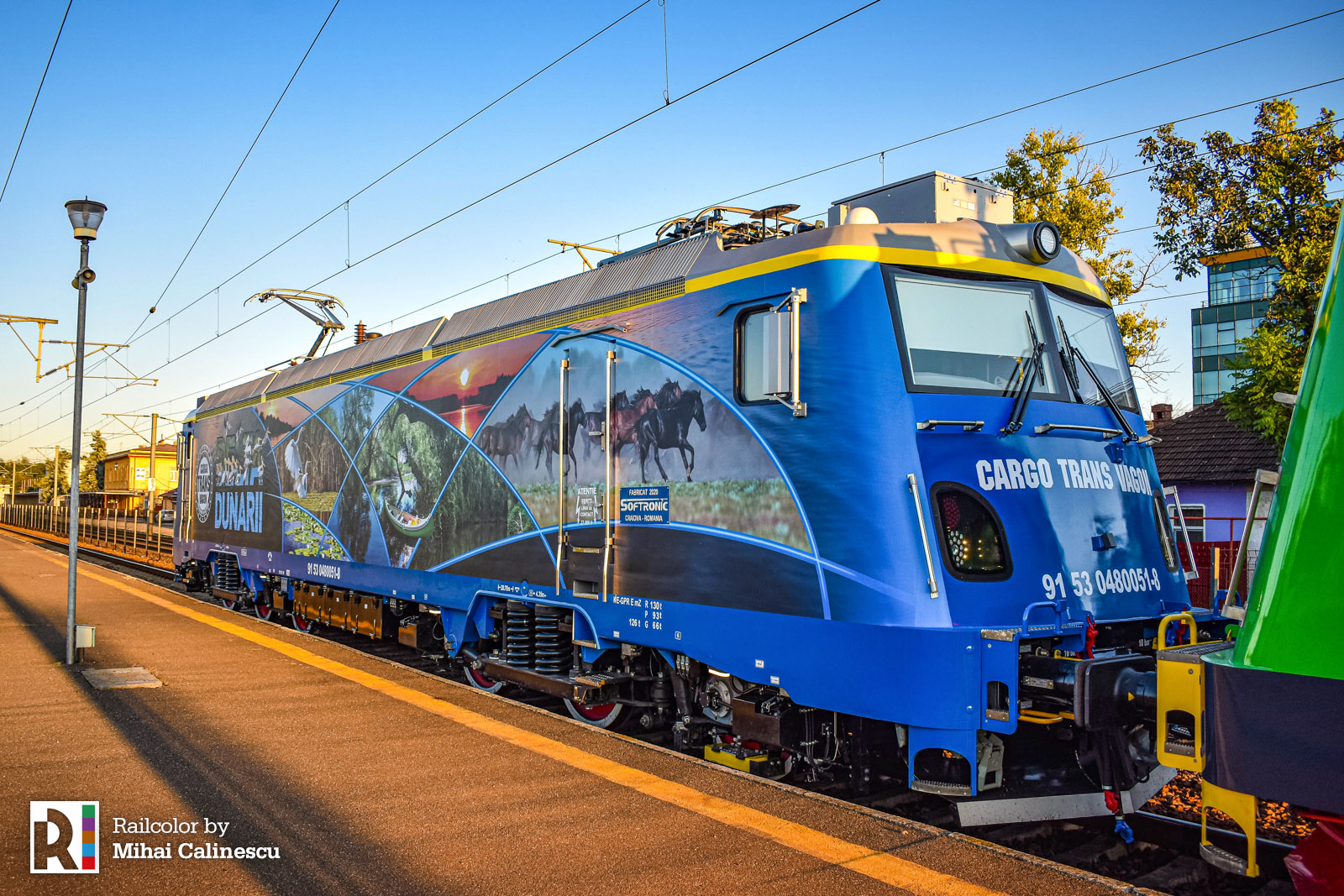 And two nice details to conclude:
But not without another video, showing the locomotives head into the sunset: