Romanian Softronic will soon reach a milestone for its Transmontana deliveries to Green Cargo of Sweden. Locomotives nine and ten are almost ready to depart to the north. But first, tests!
Railcolor thanks Adrian Florin Tuca for sharing his pictures and video. Check out his YouTube channel for more railway videos from Romania.
We know the drill. Once a pair of Green Cargo 'LEMAs' is outshopped by Softronic, tests in Romania follow in order to make sure each system performs as it should.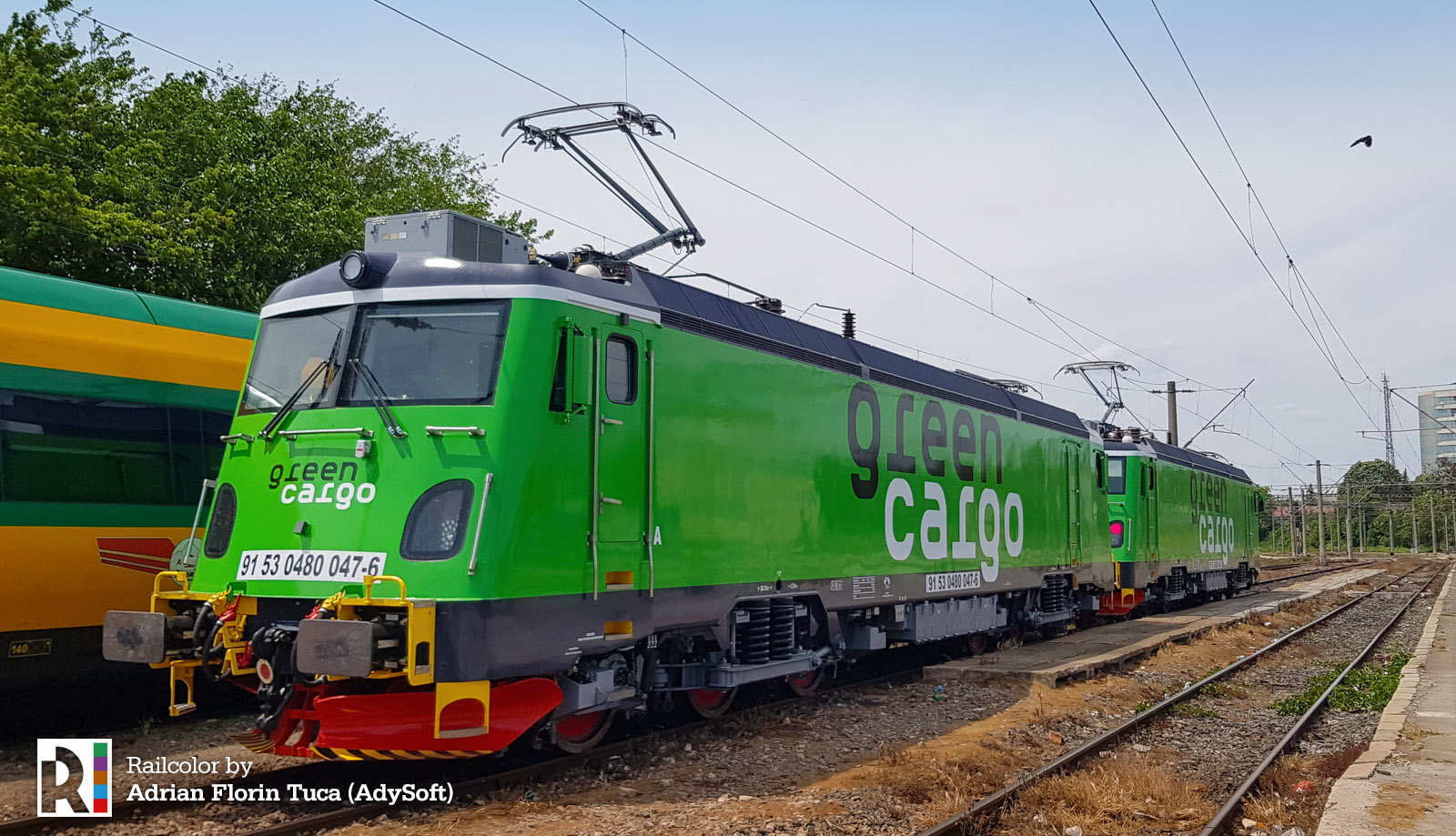 Yesterday was no exception – 480 046 and 047, the latest pair of green Co'Co's, departed for multiple mode tests on the line between Bucharest and Constanta.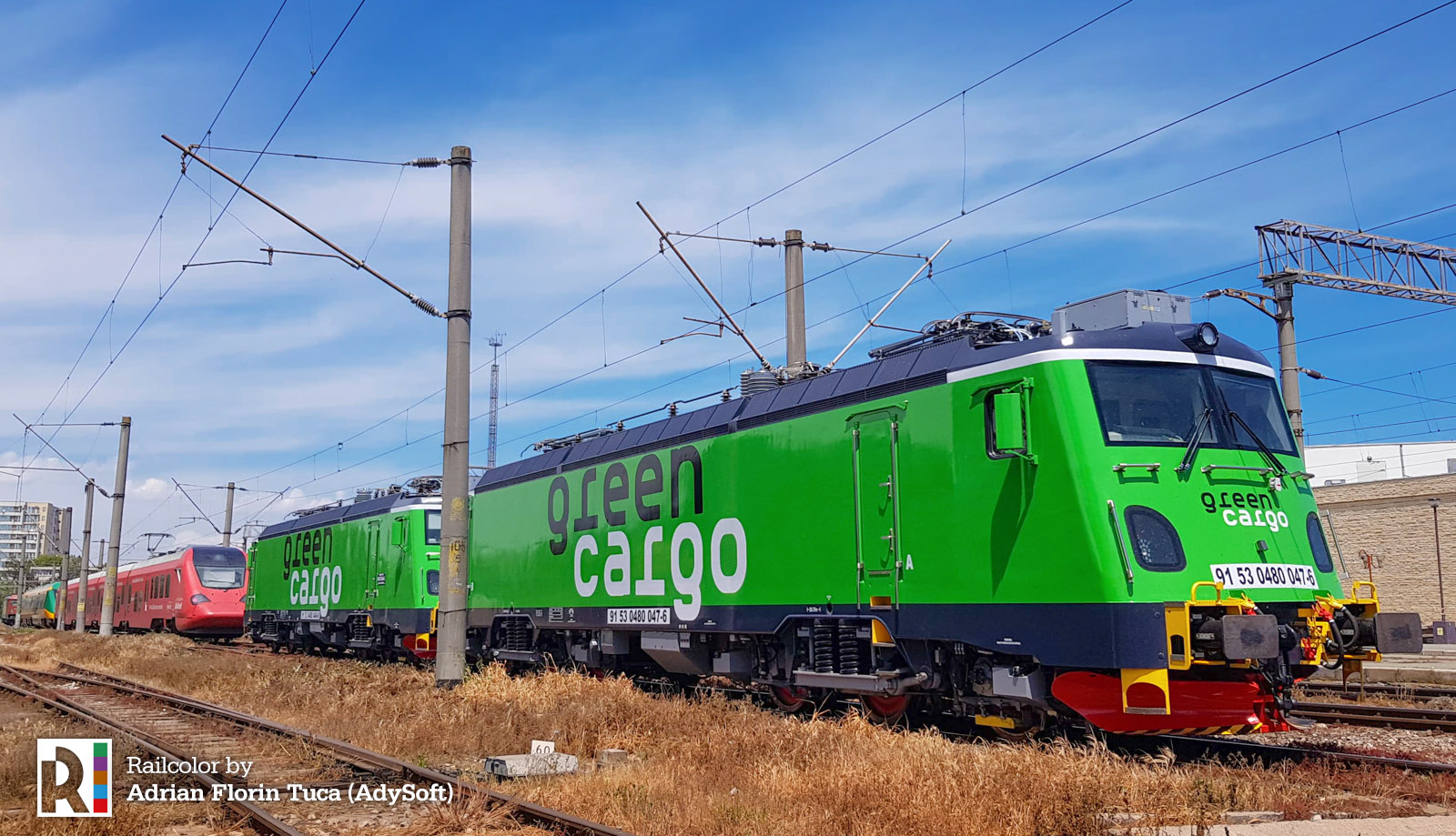 As usual, the Transmontanas were wearing temporary registration numbers, aligned with the Romanian numbering system. These were:
91 53 0480 046-8 =  soon to become Mb4009;
91 53 0480 047-6 =  soon to become Mb4010.
Let's end the photo-part (scroll down for the video!) of the article with the following nice image, featuring an ex-DSB IC2, now owned by Astra Trans Carpatic: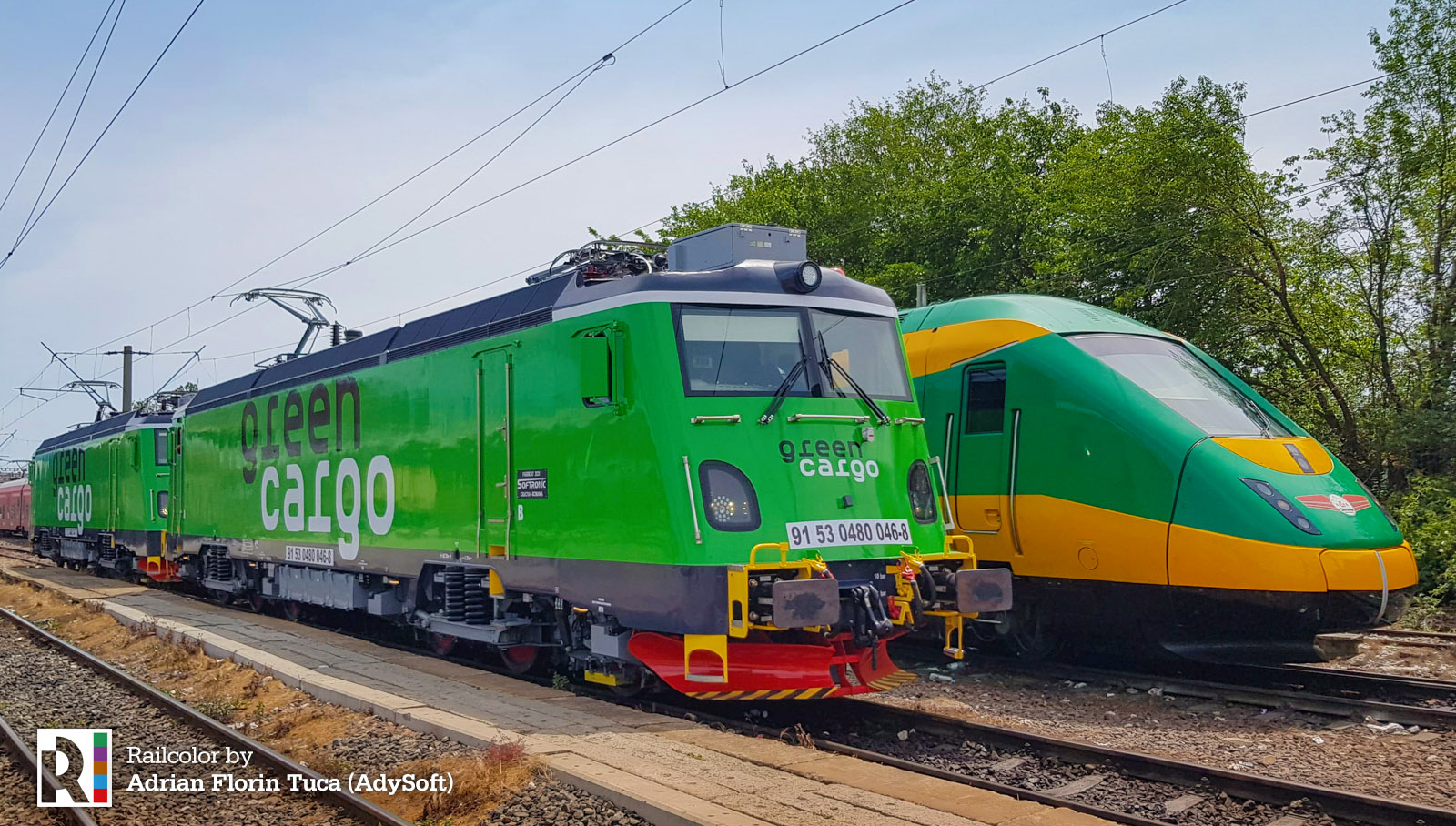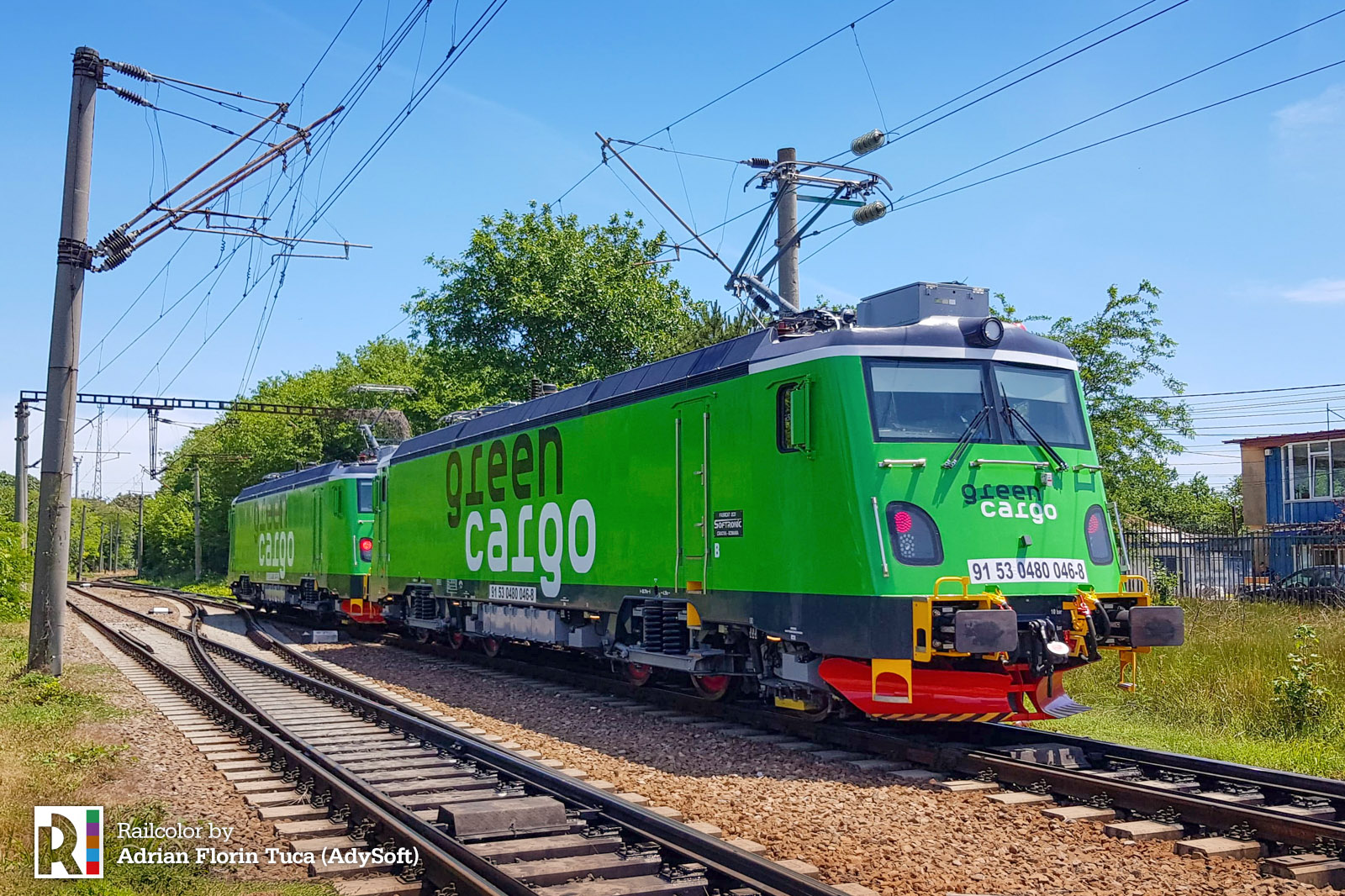 On picture added on 08.06.2020:
Video
And now for the video. It was taken earlier in the day, at Bucharest's Baneasa station:
Meanwhile in Sweden:
[SE / Expert] Eight and counting: More Transmontanas delivered to Green Cargo