It's been more than three years since CER Cargo received it's first Transmontanas. At this moment five locomotves have been built. Recently the 610 104 was added to the fleet in a new, less 'dirt sensitive' CER livery – 610 100, 101 and 102 got a repaint and now have the same paint scheme – The new livery is different compared to the previous one, a closer look:
We thank Zoltán Nemcsik, Szántai Szabolcs and Andre Grouillet for sharing their nice photographs with us.
The roof and frame are now grey in stead of light blue – dirt on the roof will be less visible
The light blue color tone on the body works a bit darker
The locomotive does not have CER logos, nor the EU map (yet)
610 101 in October 2018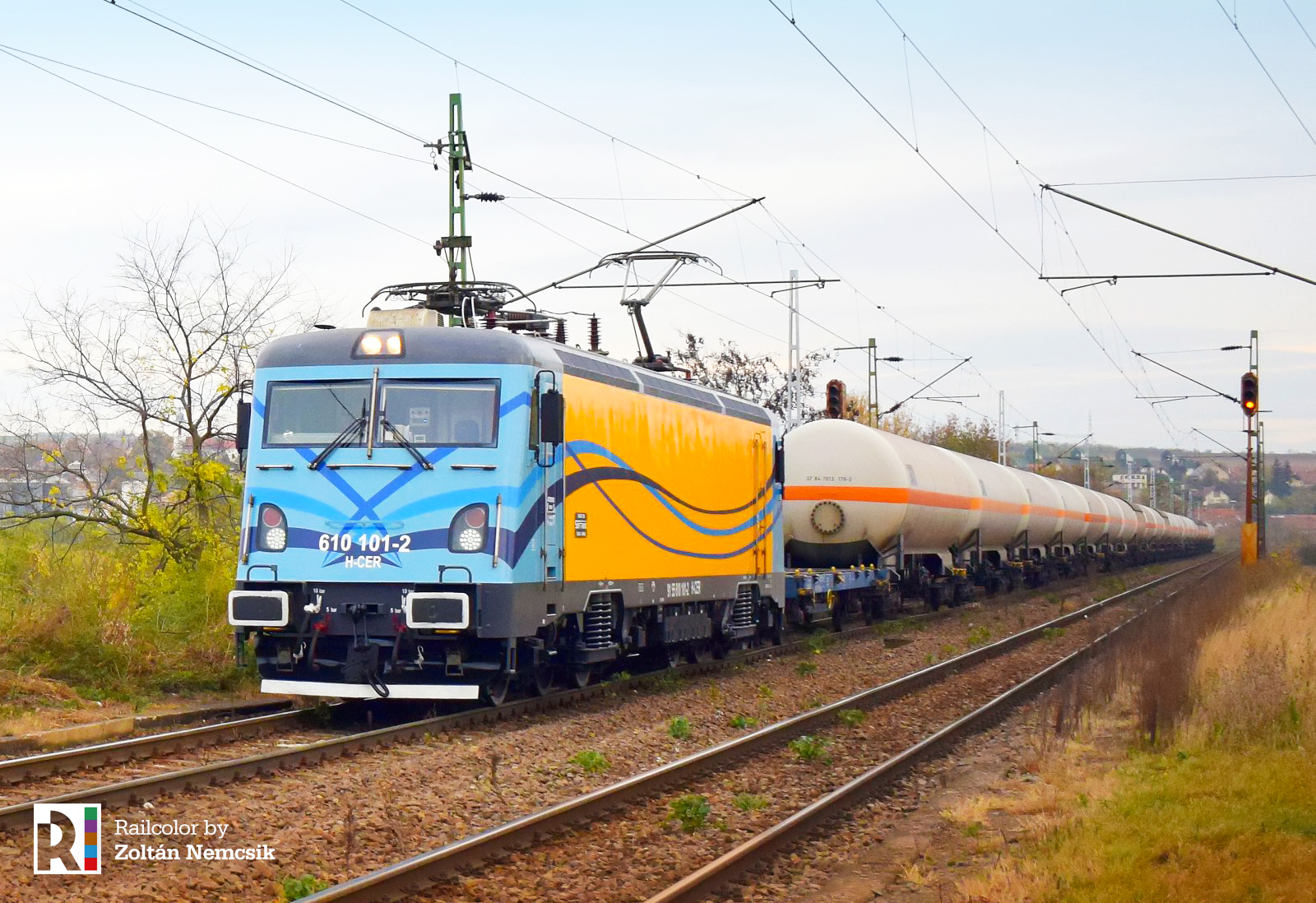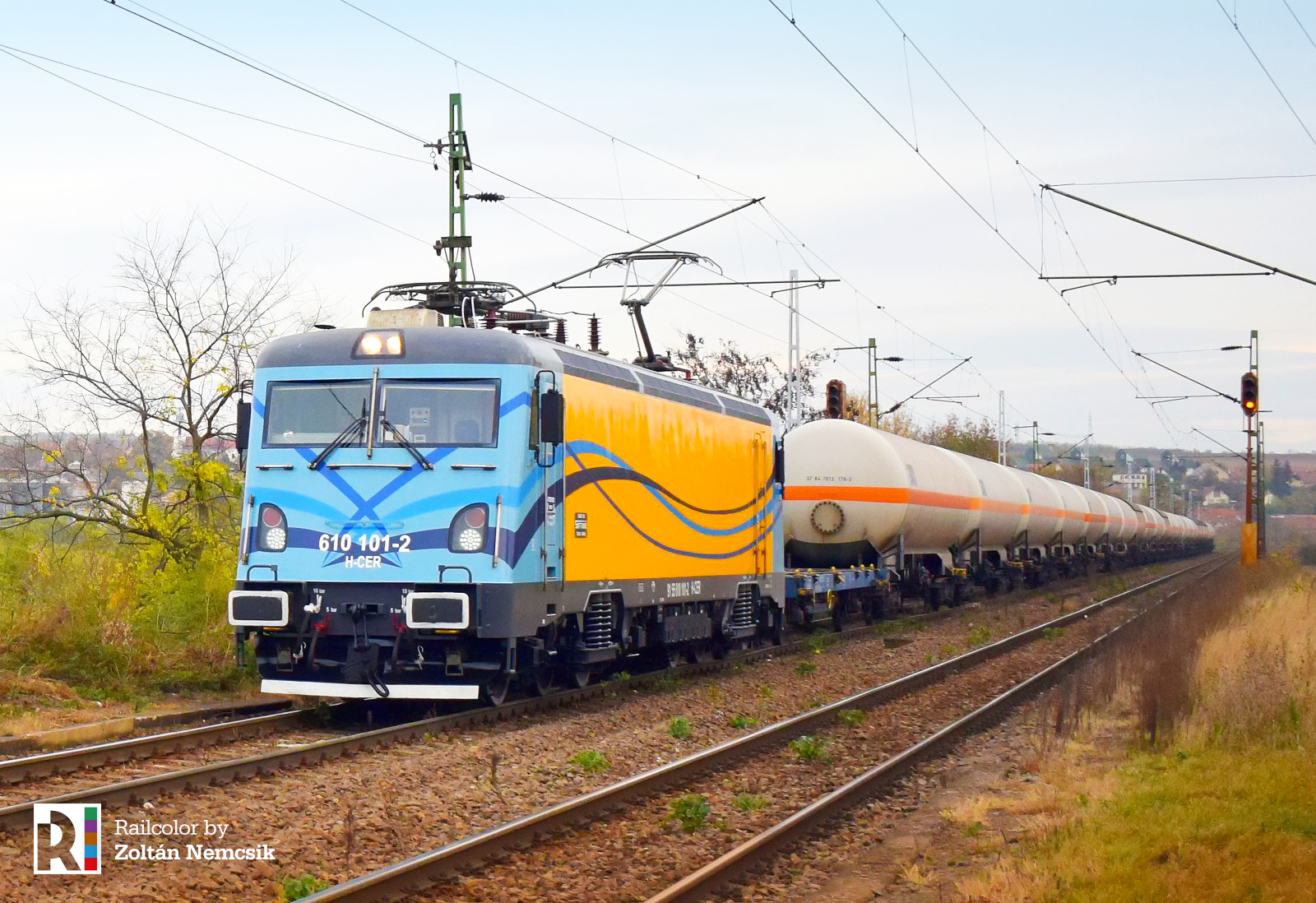 Below you can see the same locomotive, earlier this year – still wearing it's original livery, that lacks the aforementioned grey elements.
610 101 in July 2018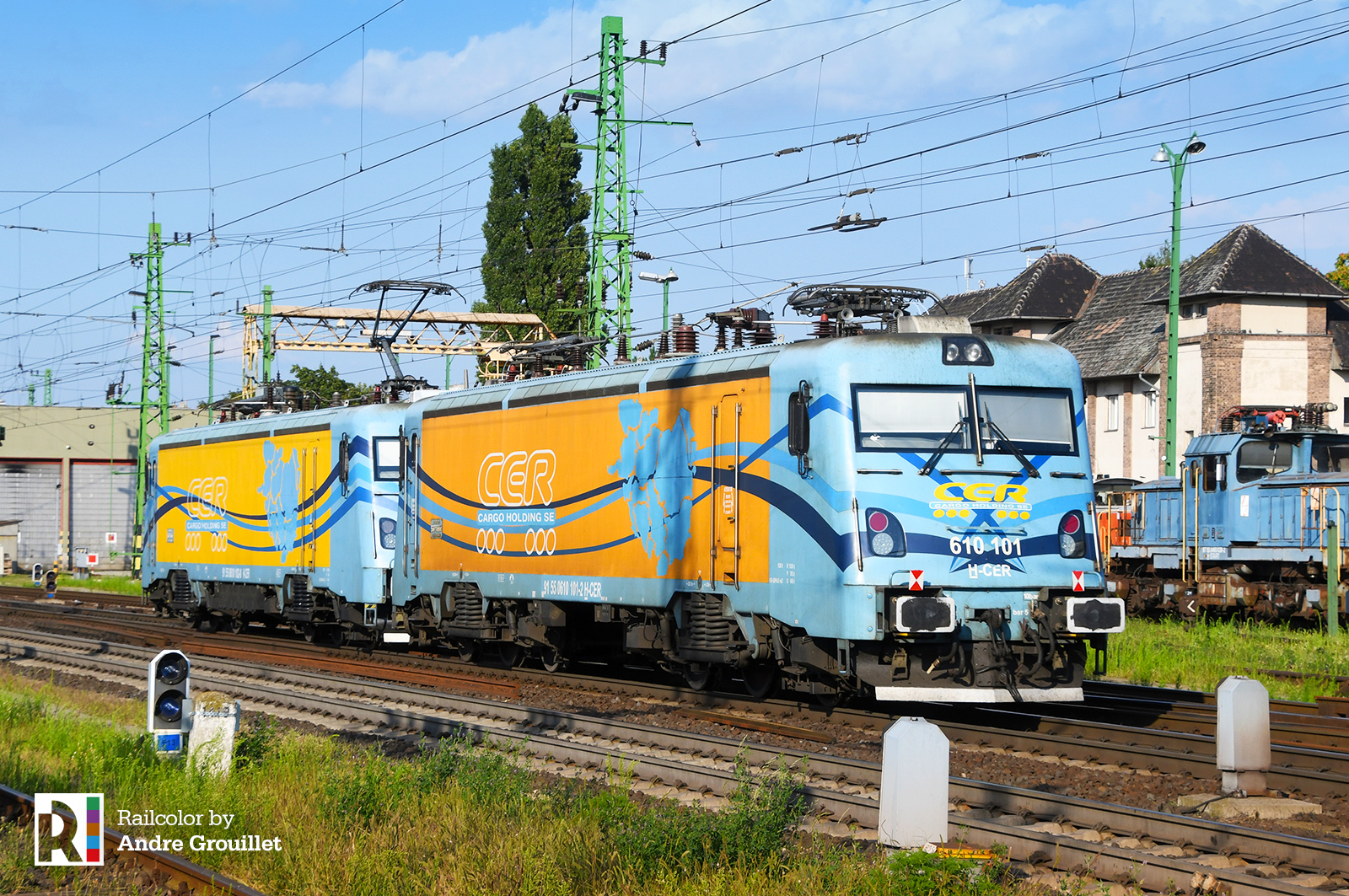 610 104 and 102 together in Budapest on 10.12.2018: