A sunny portrait of CER Cargo's newest locomotive: the designated 610 102. It is the third machine of its type for the Hungarian operator:
Softronic LEMA 020 – CER Cargo 610 100
Softronic LEMA 021 – CER Cargo 610 101
Softronic LEMA 025 – CER Cargo 610 102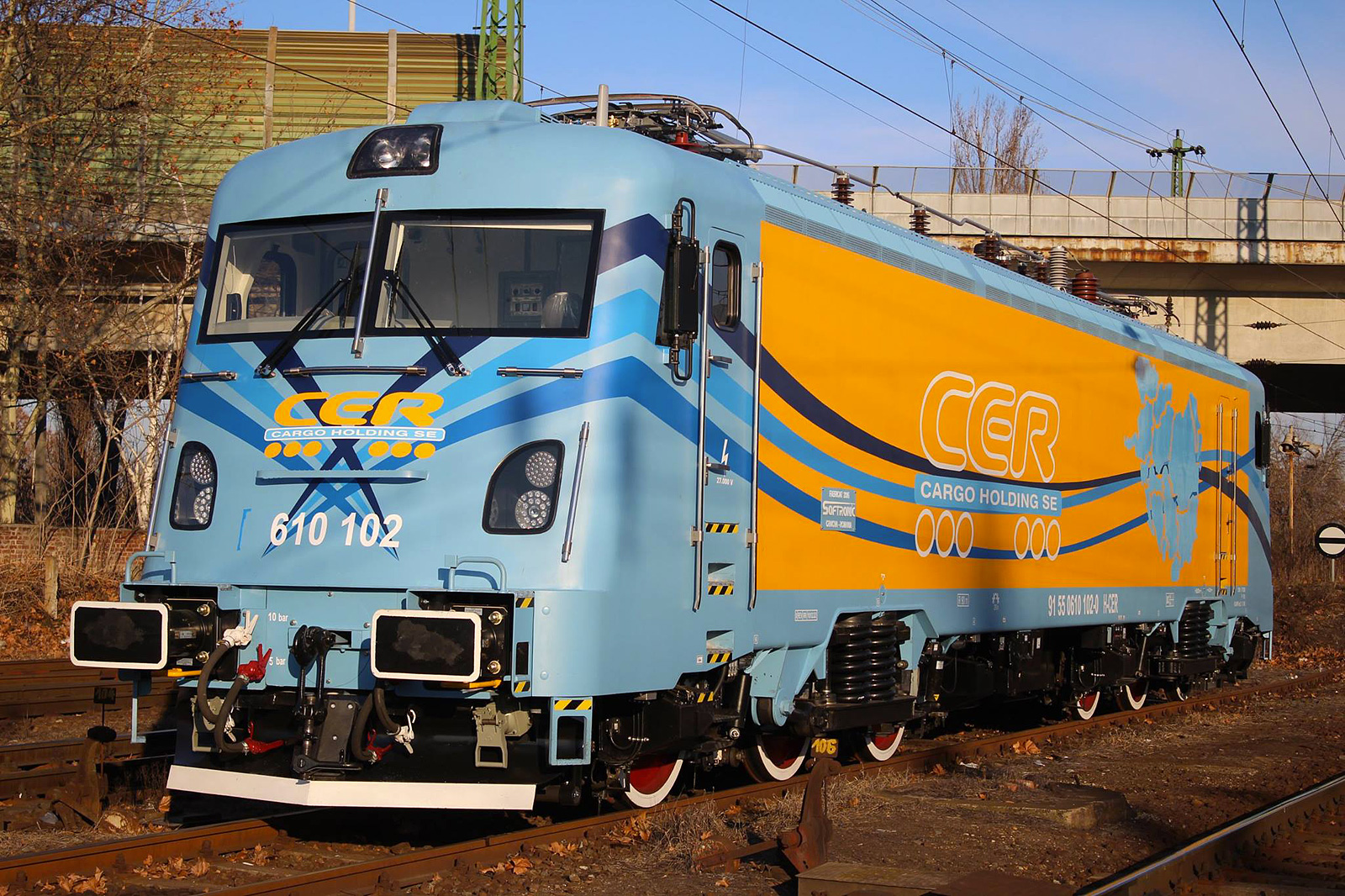 Softronic's six-axle Trans Montana locomotives are being produced since 2010. In 2014 Softronic introduced an improved version with a different cab design, meeting all new TSI crash/safety requirements. During the InnoTrans exhibition in 2014 open-access operator CER Cargo from Hungary announced the acquisition of its first Trans Montana, which was completed in January 2015. In August 2015 the second machine arrived, and now no.3 is ready for duty.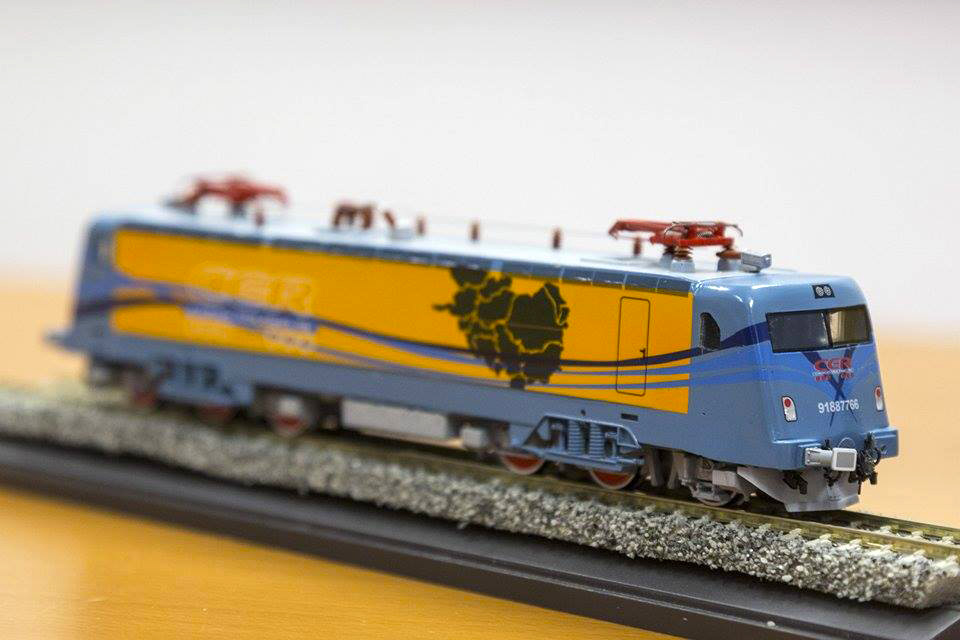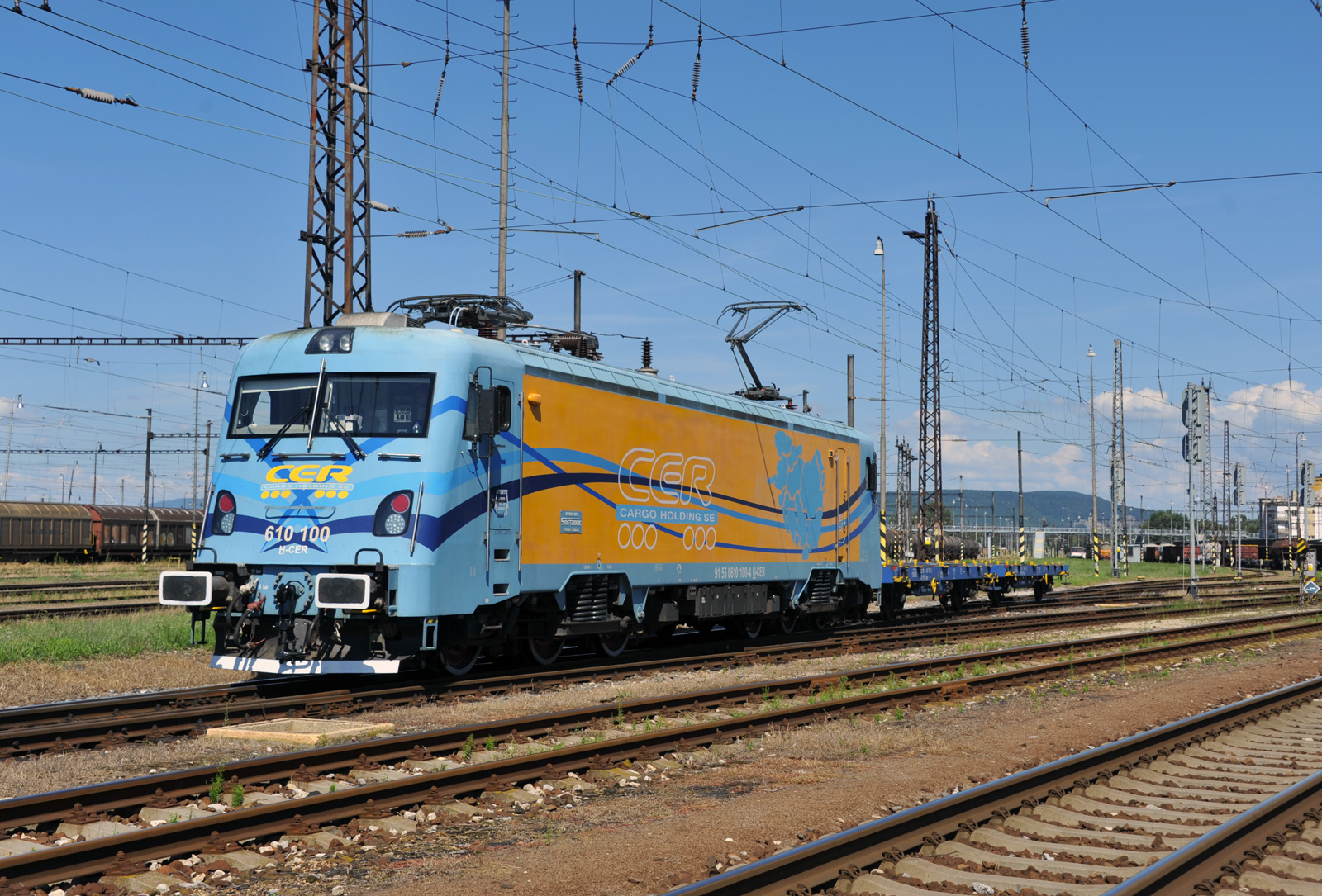 Interesting is that L.A.C. Holding, owver of CER Cargo, also signed a memorandum of understanding with Softronic in 2014, for the the production of Softronic locomotives in Hungary. It was planned to start assembly by L.A.C. by the end of 2015, but this has never materialized.
Learn more about all Trans Montana locomotives on Railcolor.net
Take a look at Trans Montana pictures on Trainspo.com