We bring you the first pictures of 494 001 – to be delivered to Mercitalia Rail. The red and silver locomotive was recorded by several photographers today outside the Bombardier factory in Vado Ligure (IT).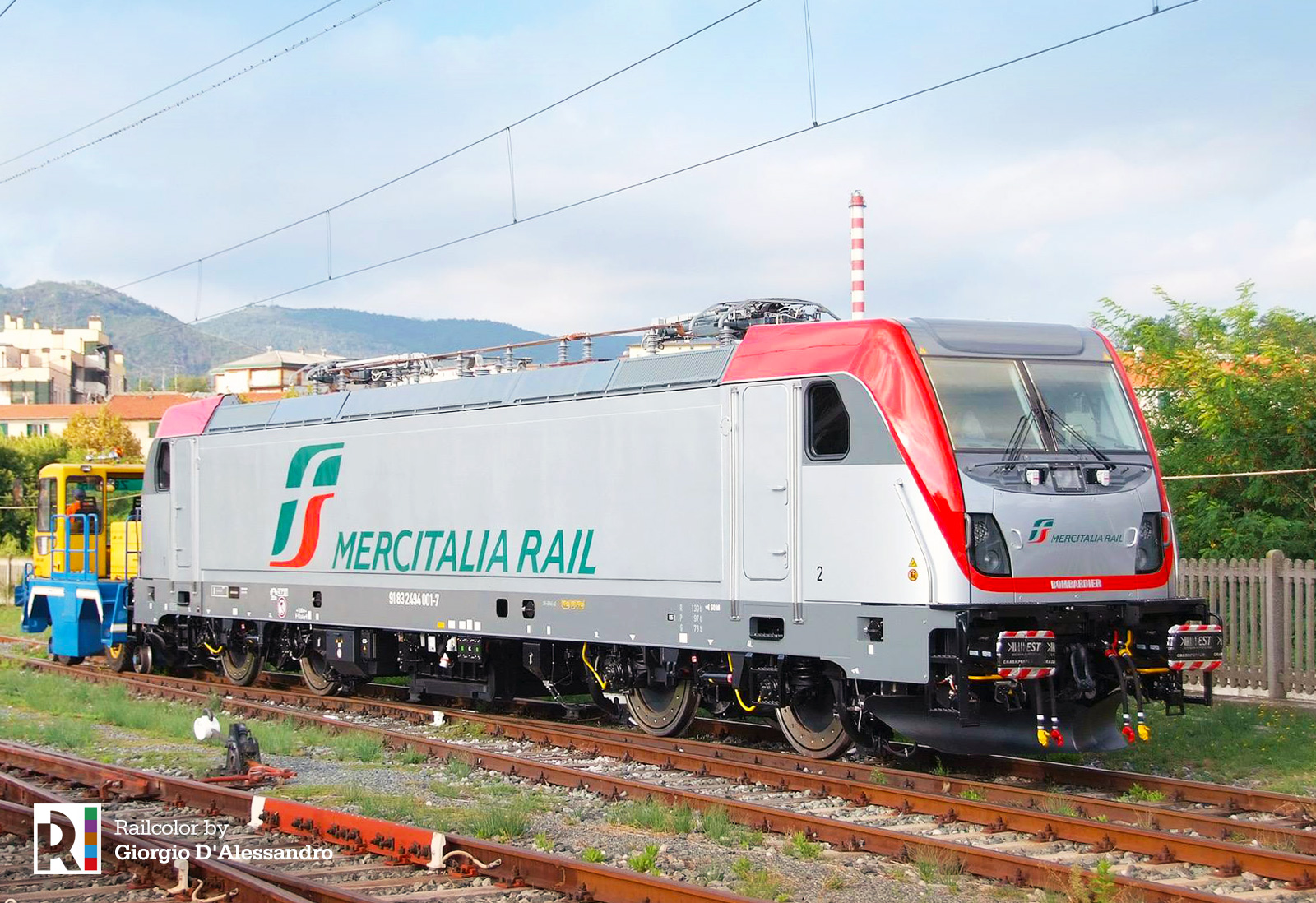 It is the third TRAXX DC3 locomotive that Bombardier has completed – the first one of the series production:
494 001 – TRAXX F140 DC3 for Mercitalia Rail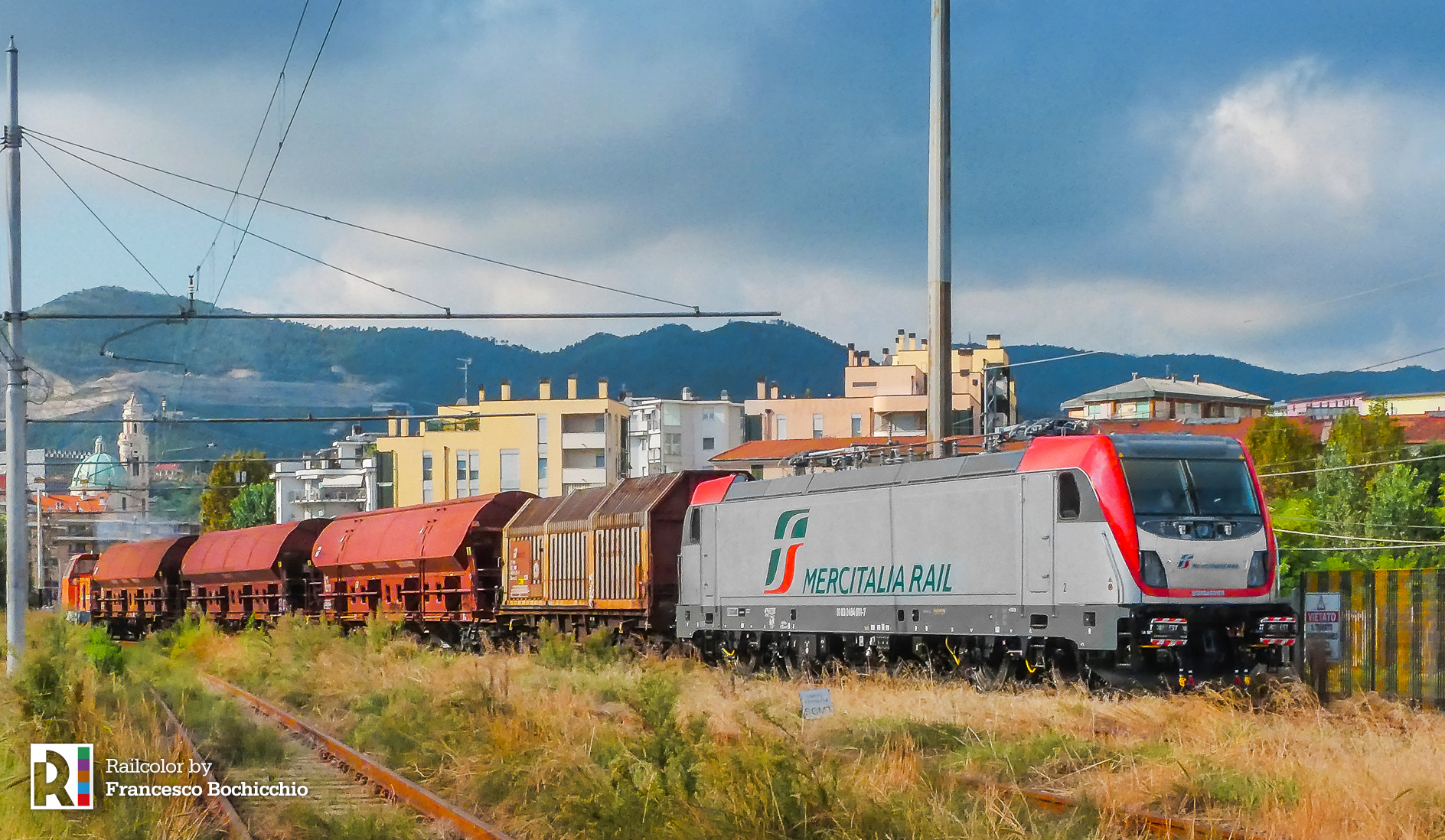 Celebrating 110 years of locomotives at Vado Ligure! On July 21, 1908 the first electric loco for Italian State Railways rolled off the line. We're still building locos here today – see here our latest TRAXX DC3 loco E.494 in production. pic.twitter.com/tUT8sIOxwX

— BombardierRail (@BombardierRail) July 23, 2018
40 locomotives on order
In December 2017 Bombardier and Mercitalia Rail signed a contract for 40 Bombardier TRAXX DC3 locomotives including 16 years service and maintenance. There are options for up to 20 additional locomotives. Delivery is scheduled to start in the 4th quarter of 2018.
The first TRAXX DC3 #locomotive for Mercitalia Rail, E494 no. 001, has left Vado Ligure and is on its way to our site in Hennigsdorf, Germany to be exhibited to Mercitalia Group and their customers. Arrivederci! pic.twitter.com/6z4e5kOvb6

— BombardierRail (@BombardierRail) September 6, 2018
Update: Transport to Hennigsdorf
Very remarkable, the 494 001 will first go to Germany, to Bombardier's Hennigsdorf factory. We can not think of any DC TRAXX locomotive ever that has been in Hennigsdorf before. The 494 will be on display in Hennigsdorf for the media, together with TRAXX MS3 no. 188 004.
Read more: [EU] A full introduction to Bombardier's new TRAXX DC3 and MS3 locomotives