TRAXX: A new generation has arrived. Over the past months, Bombardier completed the first exponents of its new TRAXX DC3/MS3 product range. It's time to have a look at these new locomotives while they are making their first test rounds.
We thank Bombardier Kassel and Vado Ligure for the support. The pictures in this article are made by Vladimir Fisar, Marcus Schrödter, Mathias Oestreich, Simon Wijnakker, Stefano Gandolfo, Giorgio D'Alessandro and Intermodale24, which we all thank for their cooperation.
Table of contents:
A new MS = a new DC

8 pre-series locomotives – 6x MS3 + 2x DC3

What has changed? Exterior design
Inside the MS3/DC3
Different specifications
TRAXX MS3 certification plan
TRAXX MS3: pre-series locomotive data + orders, options and delivery schedule
TRAXX DC3 certification plan
TRAXX DC3: pre-series locomotive data + orders, options and delivery schedule
In May 2017 Bombardier officially announced it was working on the completion of the TRAXX 3 platform, introducing the new MS3 and the DC3 versions alongside the AC3, in service since 2013. The TRAXX 3 platform will, over time, replace Bombardier's TRAXX 2E locomotives, that have been in production since 2006.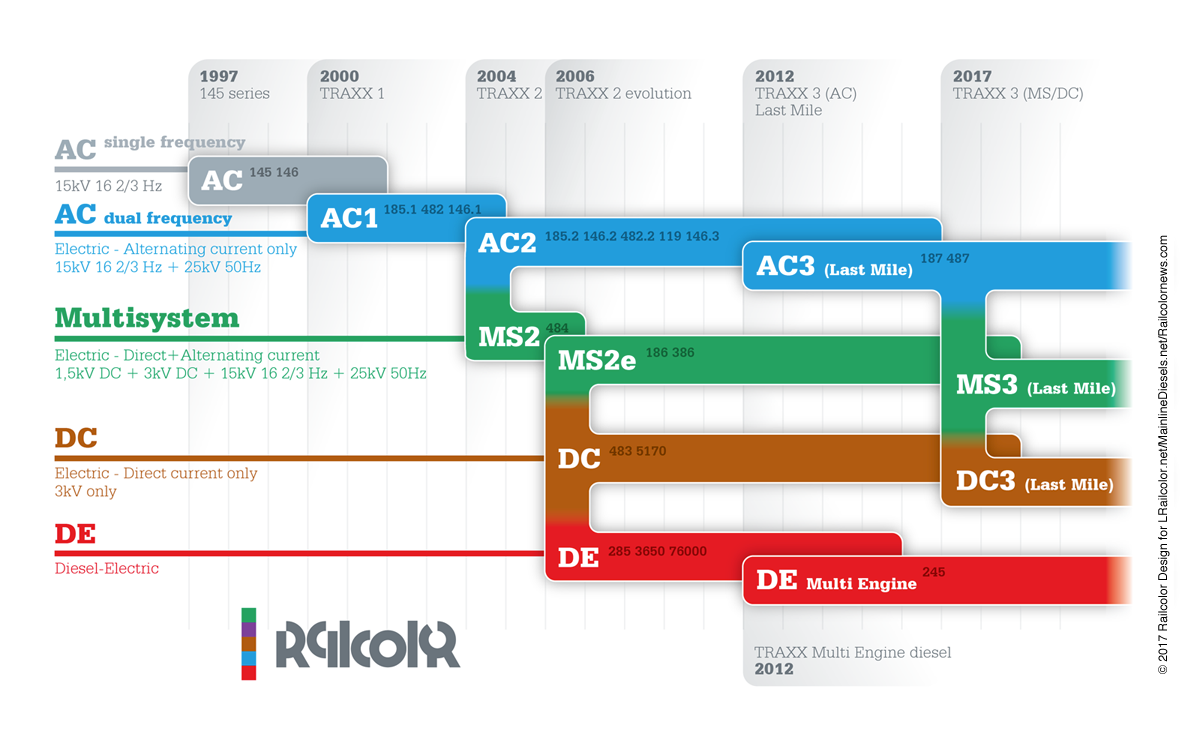 A new MS = a new DC
While developing a new modular multi-system electric locomotive, it is relatively easy to concept a DC version based on the same design. The TRAXX 3 version for direct current voltage systems is named TRAXX DC3.
TRAXX 2E – common designations
MS2E = type 186 = 286 (AT) = 386 (CZ) = 486 (CH)
DC = type E483 (IT) = 5170 (PL)
 TRAXX 3 – new designations
MS3 = type 188 (DE)
DC3 = type E494 (IT)
The TRAXX DC3 is directly derived from TRAXX MS3 – meaning all equipment for AC voltage systems is left out. Consequently, country and customer specific packages also differ as the DC3 will serve different markets in Europe: domestic transport in Italy and possibly Poland and Spain. Bombardier did the same with the TRAXX MS2E and DC, also two locomotives with a similar exterior design.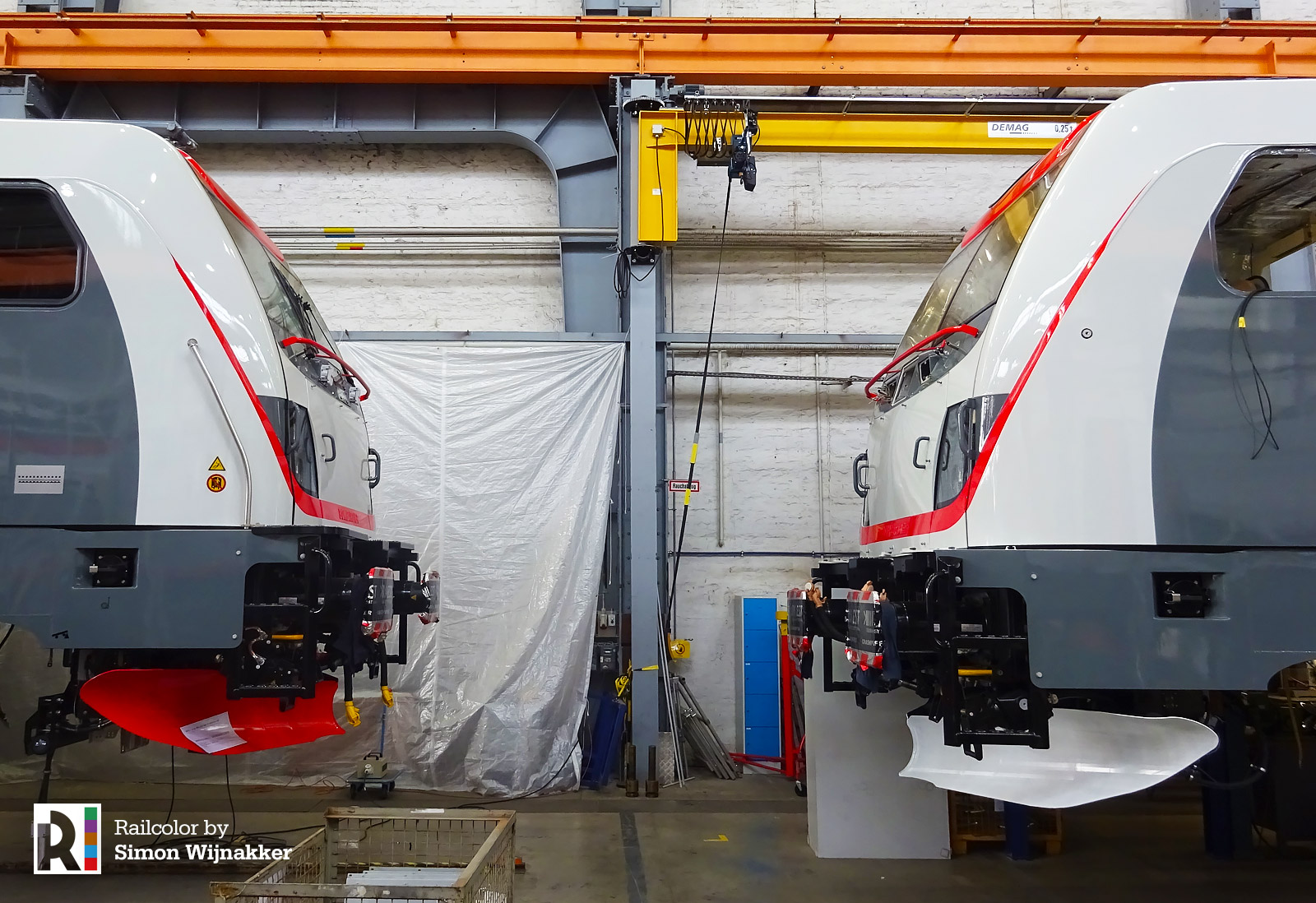 8 pre-series locomotives – 6x MS3 + 2x DC3
At the time of the TRAXX MS3/DC3 announcement, the engineering of the new locomotive generation was well on its way. That same year Bombardier's plant in Wroclaw completed the first carbodies (first one was 'shipped on 05.10.2017) for the eight pre-series locomotives for testing and homologation. At this moment (18.06.2018) you (may) have seen five different locomotives leaving Bombardier production sites: