For the second time, Bombardier did not present actual trains on the InnoTrans – well, apart from the ÖBB Talent 3 that the Austrian railways really wanted to show in Berlin. Like in 2016, media representatives were invited to come to Hennigsdorf, for a quick tour showcasing several new products.
Bombardier presented its new corporate branding – and explained how it is fuelling innovation (through standardisation). The company's engineers no longer work on projects, but on product basis, a big change to the company's culture.
Two tangible products were on display: the new TRAXX DC3/MS3 locomotives and the battery-EMU Talent 2. On the digital front, the use of Augmented Reality in maintenance was demonstrated, as well as the implementation of Virtual Reality in the validation of a train design (ergonomics, styling and engineering).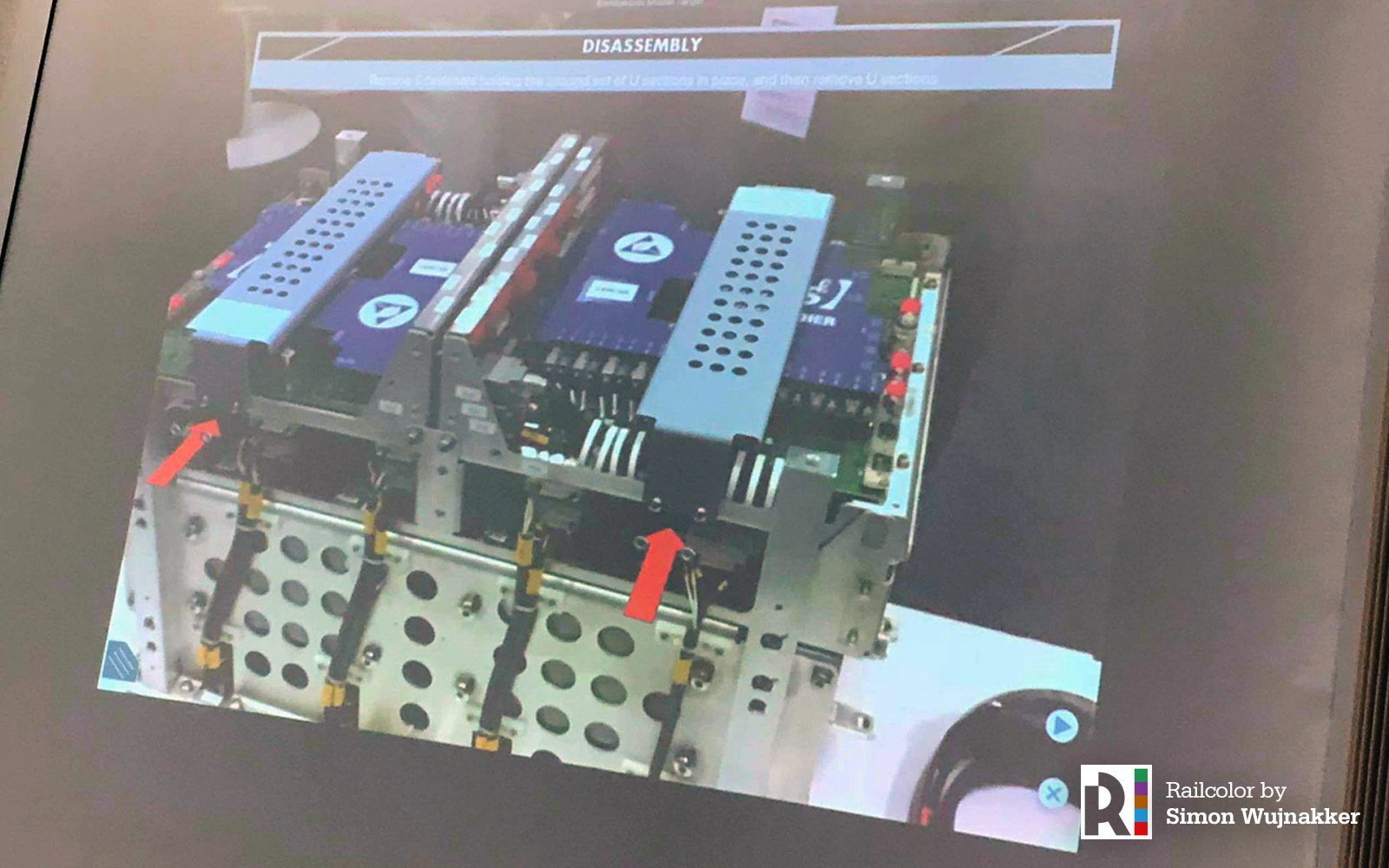 The MS3 – 188 002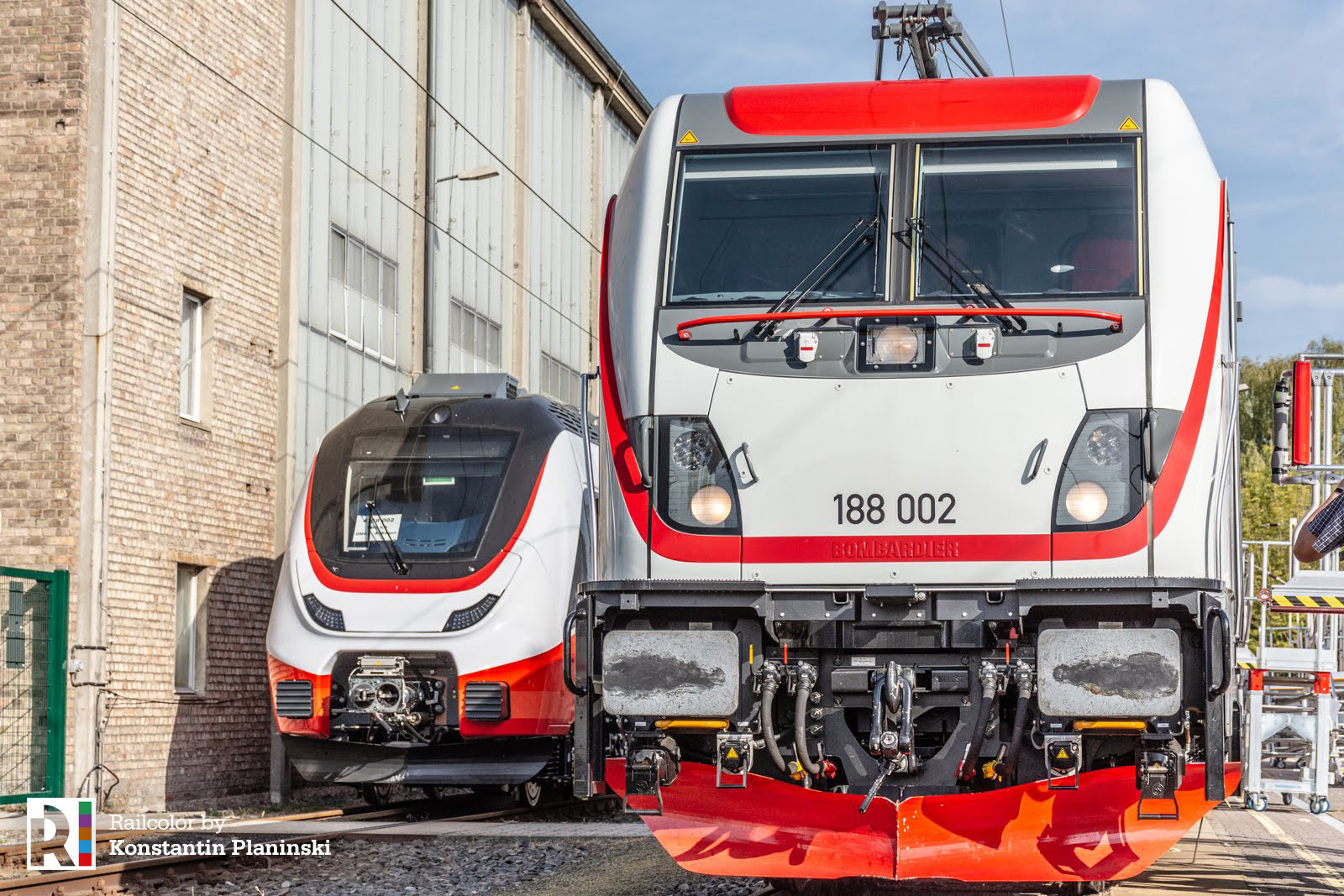 A sunny morning in Hennigsdorf – two brand new TRAXX electric locomotives parked under a clear blue sky. Next to a Talent 3 for the Austrian railways you see TRAXX F140 MS3 no. 188 002 which is part of Bombardier 6-locomotive test fleet. In the next two years 188 001-006 will be seen across Europe for tests and homologations.