We're continuously updating you on the latest developments from Vado Ligure, where Bombardier's factory is busy manufacturing DC3 locomotives for Italy. A brand new pair for Mercitalia Rail was recently outshopped.
We thank Marco Sturla for sending us his pictures of the two locomotives. Visit this page for more from Italy.
494 034 and 036 are the latest TRAXX DC3 locomotives to leave Bombardier's factory in Vado Ligure. The pair was seen in transit passing through Genoa Cornigliano on 30.10.2019: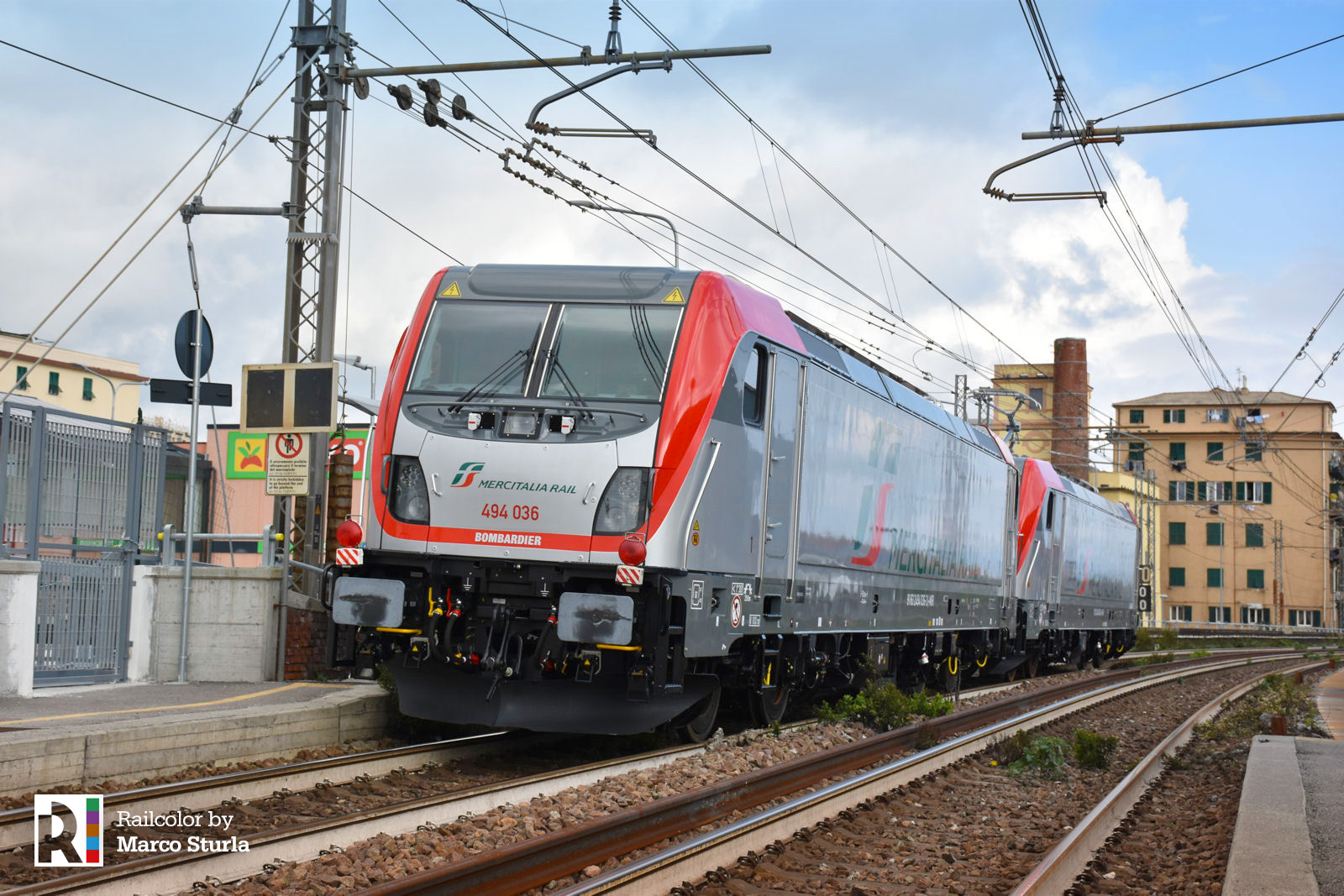 Although not seen on the pictures, a third DC3 was outshopped in Vado Ligure on 30.10.2019; locomotive 494 032.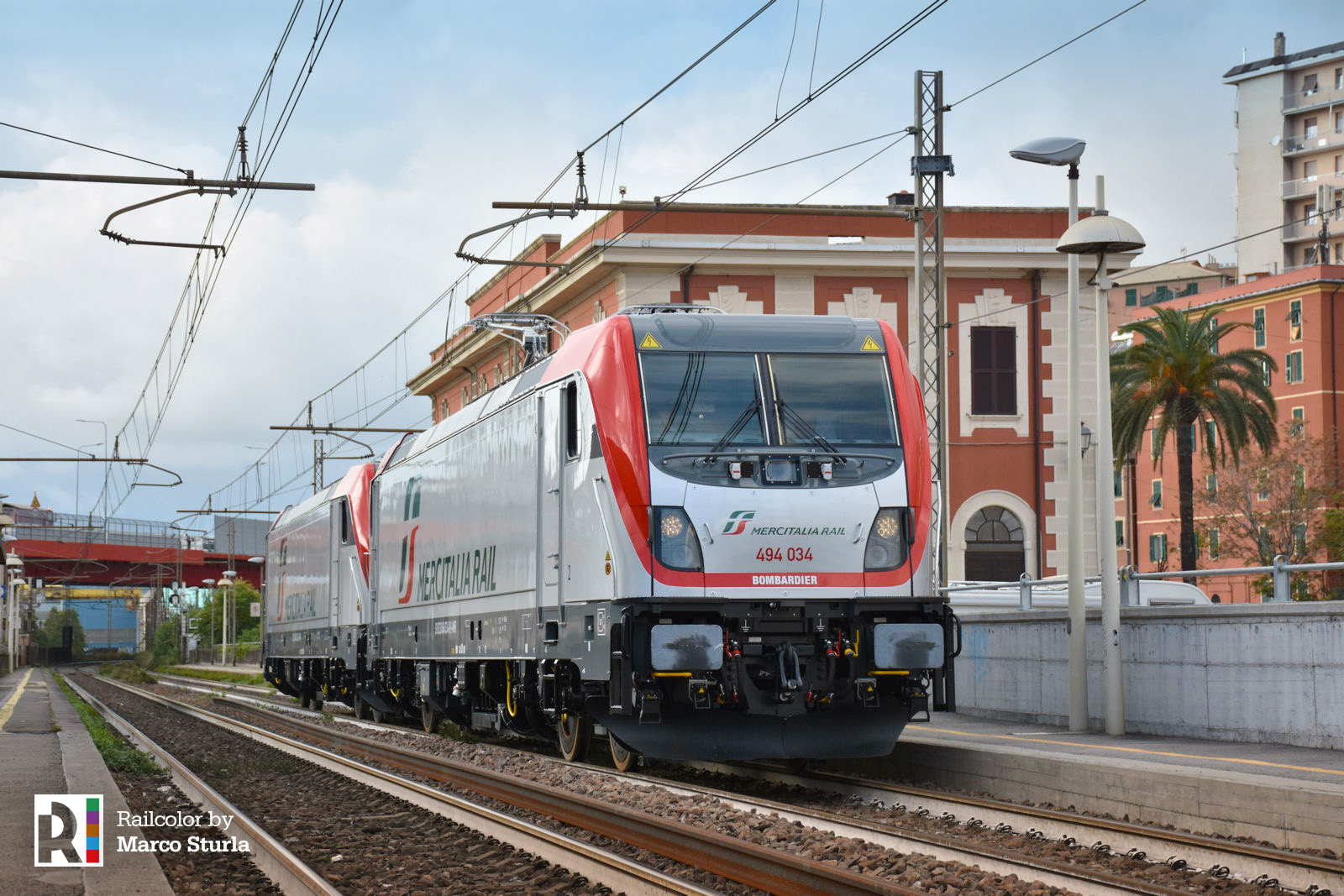 Two more locomotives from the series are expected to be released on 04.11.2019, these are: 494 033 and 494 035.