Welcome! Over the past three weeks we gathered all relevant information on new electric locomotives being built in Europe, including new liveries and remarkable operator changes. Enjoy! Oh, do you have comments or questions, contact us here! When you want to receive an email every time we publish this item, you can subscribe to our mail list here.
Railcolor Short
Lineas has given 2818 or 186 210 back to Alpha Trains
The mid-life revision on SBB 460 041 is completed, the loco now has centrally placed 3D SBB logos on its nose
Railpool 185 673 ran through a buffer stop at Emmerich on 09.02.2018 and needs repairment
Yes now they are real: Akiem 186 351 sports AWT logos now
Former RailOne locomotive 474 101 now has the CFI livery, but with red cabs
For the second time since it has the Lineas livery, Lineas 1312 was involved in an accident 
After a long stay at Emmerich, 193 300 and 301 were first seen in the Netherlands on 22.02.2018
DB Cargo 193 302 pulled a EuroExpress charter train from Münster to Cochem on 08.02.2018
ELL > LTE is now also operating its 193 261-263/232 locomotives in Poland
Back from revision in Dessau: Macquarie Rail > NS 186 237: REV LDX 06.02.2018
The BLS stickers on Railpool 186 101 are gone
DB Regio 245 006 (BW Ulm) is helping out in the north
A 'Smartron' is seen in Munich – it is stock locomotive 22037 now in a blue livery
SEPTA and MARC: Siemens USA releases new locomotives
The videos of trains taking new Siemens locomotives from the east to almost the other side of the continent are always impressive. Right now two ACS-64 electrics for SEPTA (no. 902 and 903) are being transferred, together with MARC Charger diesel locomotives no. 83 and 84.
Meanwhile, Trains Magazine brings the news that testing with SEPTA 901 has commenced.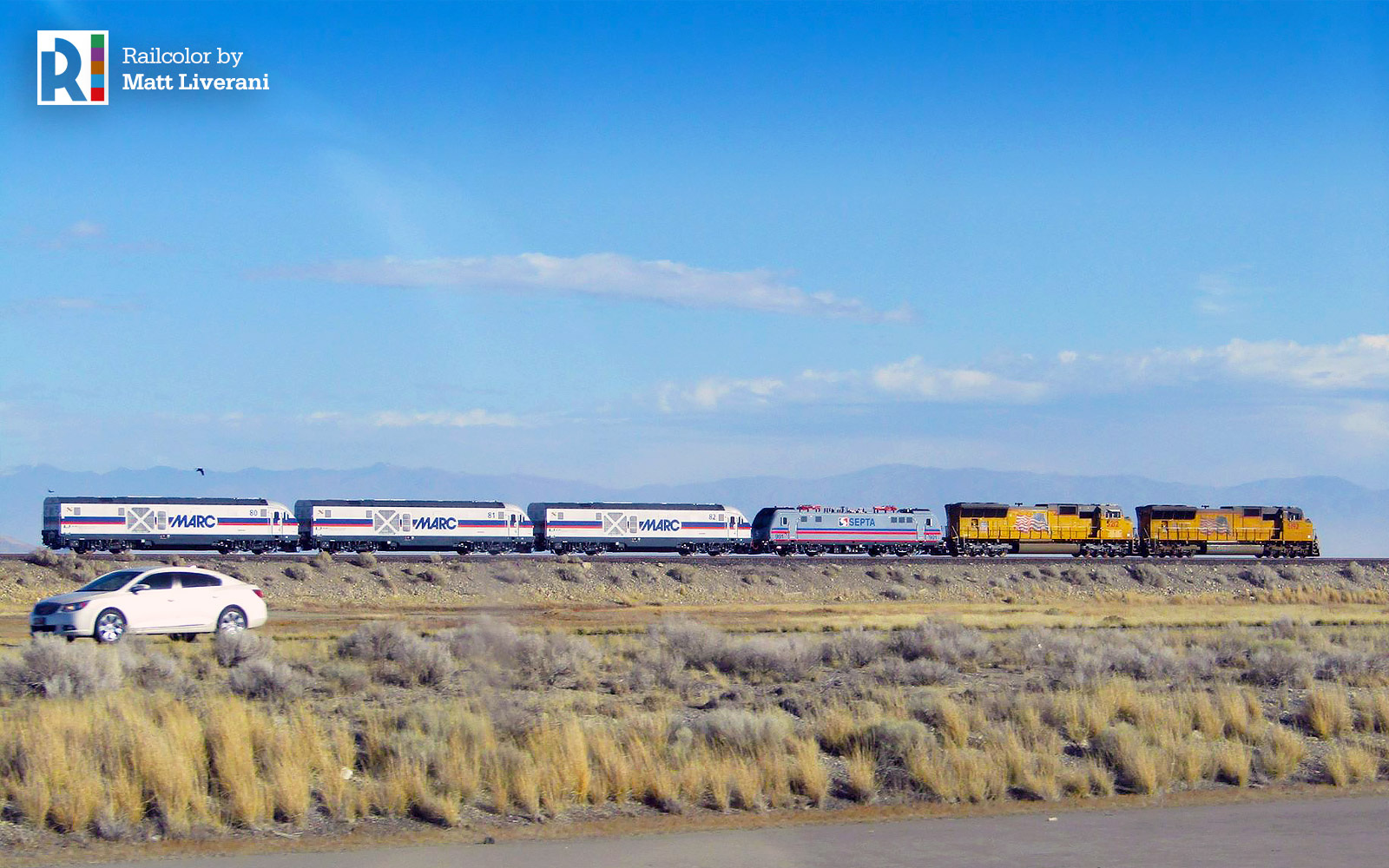 Bombardier in Kassel; 162 locomotives on the planning for 2018
German news paper HNA (Hessische Niedersächsische Allgemeine) has published an article about Bombardier's assembly factory in Kassel. The article contains several interesting bits of information for us:
In 2018, 162 locomotives will be built (planning)
"Kassel 20/20": Bombardier wants to reduce the lead time per locomotive by 50% – In stead of 40 days, the assembly of one machine will take on 20 days soon
Of the new MS3 (BR 188), six prototypes will be built
Bombardier is anticipating on new orders from Deutsche Bahn, Denmark and the Czech Republic
The ÖBB Vectron released: this is 1293 001
It was Siemens' Valentines gift to us all: the very first ÖBB-Vectron was sent out on 14.02.2018 to complete its maiden run. The red and grey painted locomotive has number 1293 001 and is a multi system machine – 30 such machines are on order.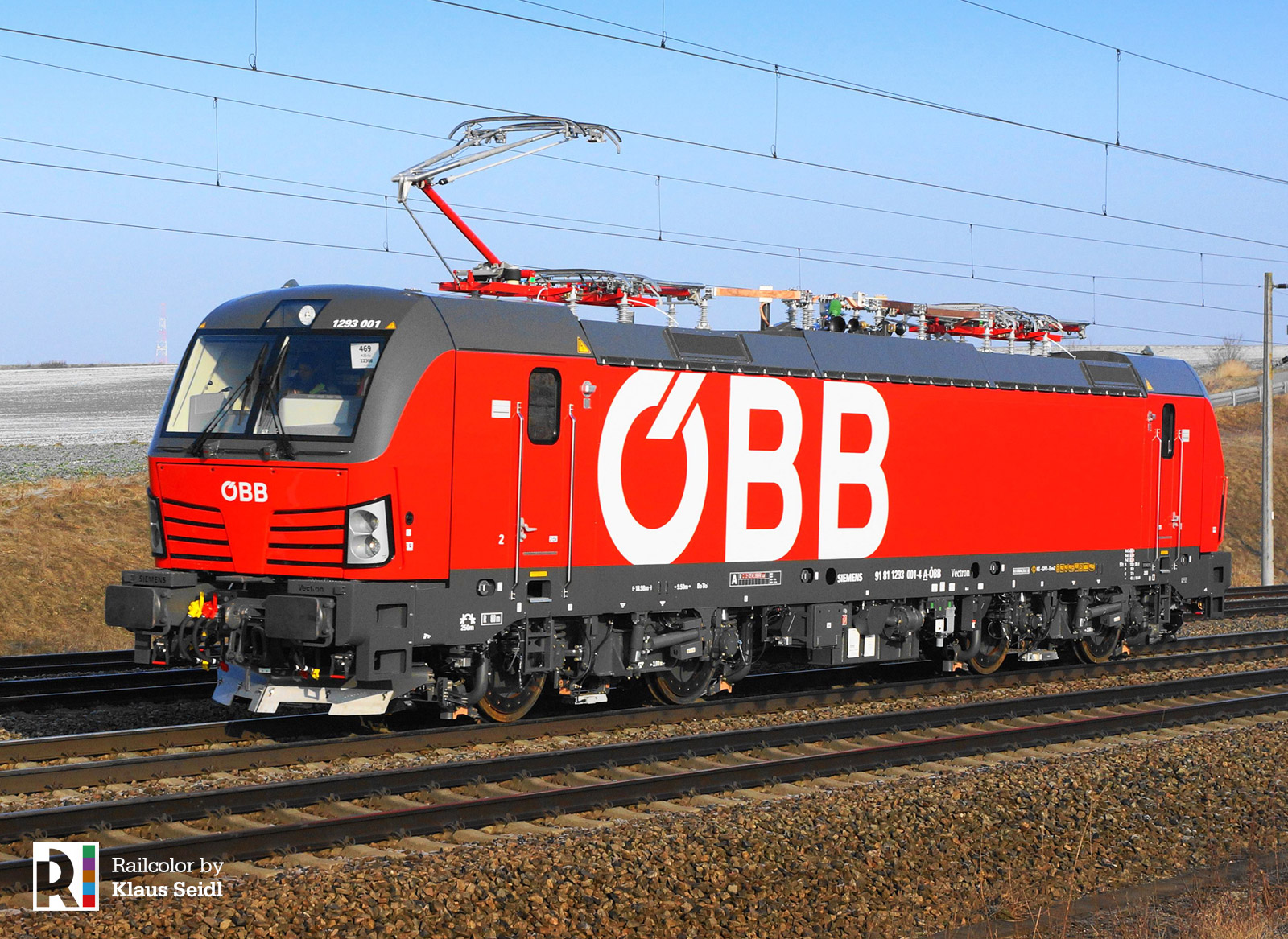 Bombardier: This is the very first TRAXX DC3
On 12.02.2018 Bombardier in Vado Ligure (IT) released its first TRAXX DC3 locomotive. The silver painted machine with black striping and inscriptions has NVR no. 91 83 2494 040-5. It is being transported to Florence for the first dynamic trials. See more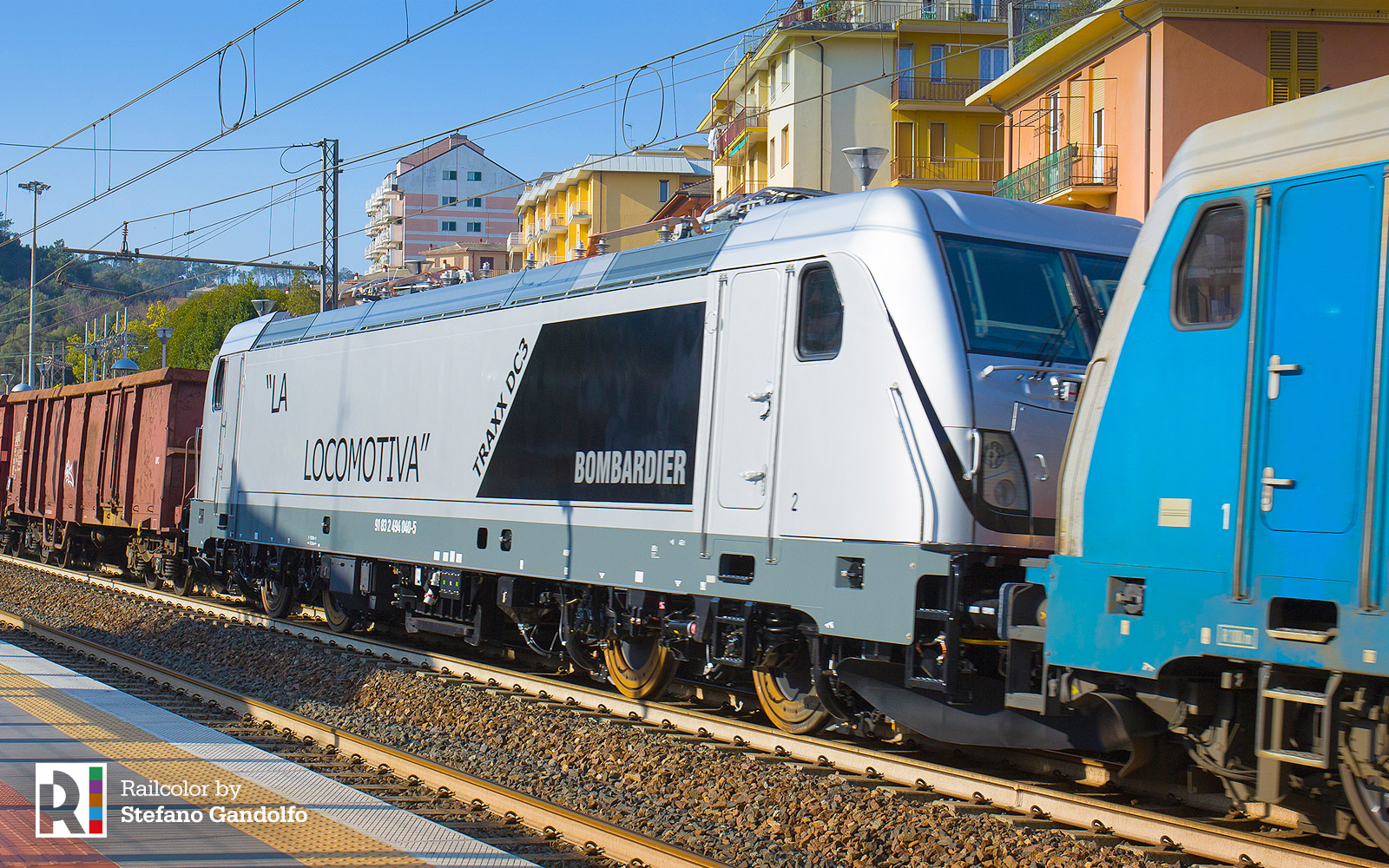 Israel: 3001 and 3002  have arrived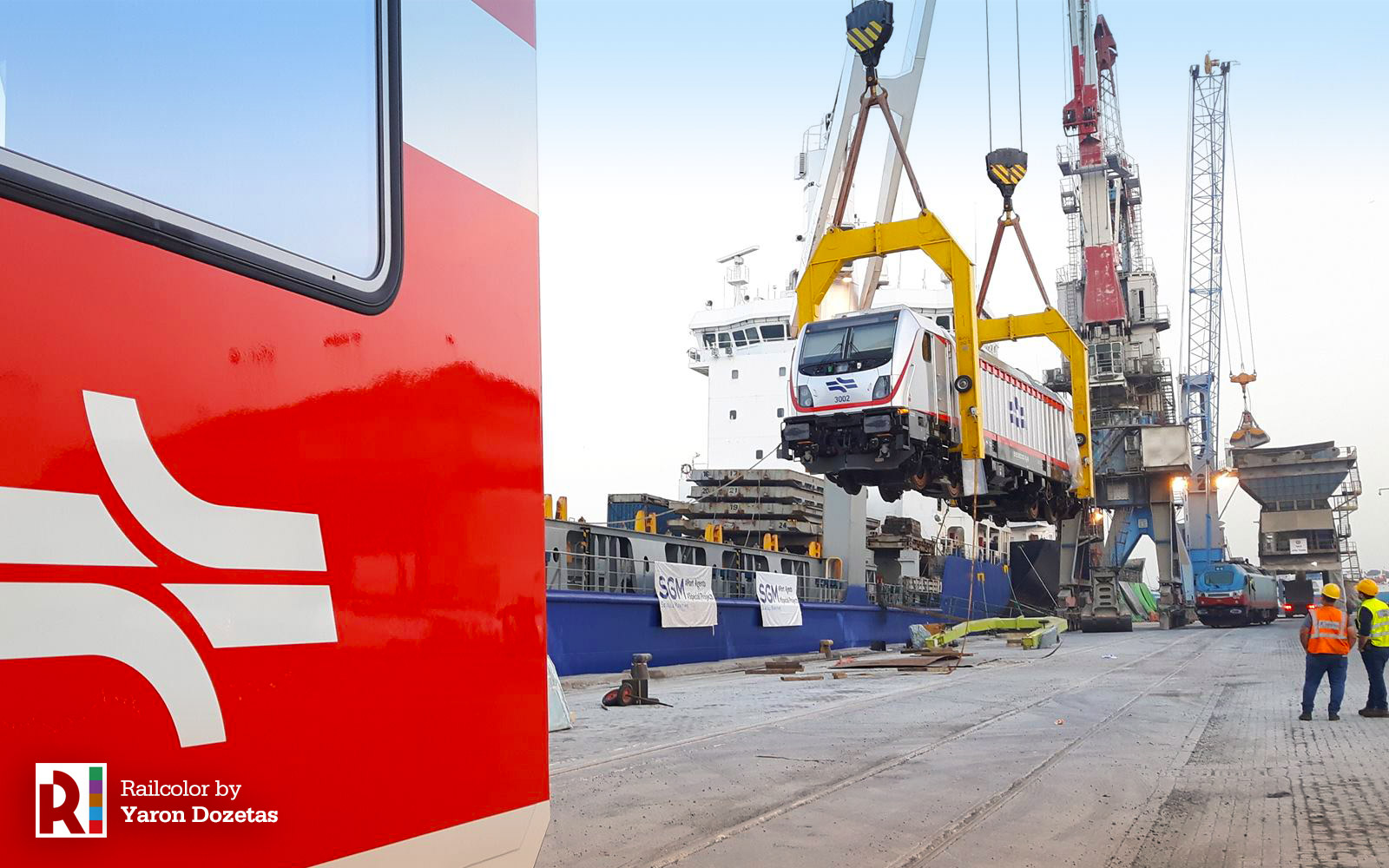 Now there are three TRAXX locomotives in Israel, with the arrival of the 3001 and 3002 on 07.02.2018. The 3003 was already in the country and made its first tests. Bombardier plans to build four more locomotives to Israel this year. Series delivery will commence in 2019.
Bombardier TRAXX production update
WLC 187 322: second AC3 delivered
On 11.202.2018, the second TRAXX AC3 locomotive for WLC was released from work. Its REV data is quite fresh: 07.02.2018. Christian Klotz was able to record the locomotive leaving its birth place. 187 321 is already in service, we expect 187 323 to follow soon. There is an option for three more locomotives for this operator. See more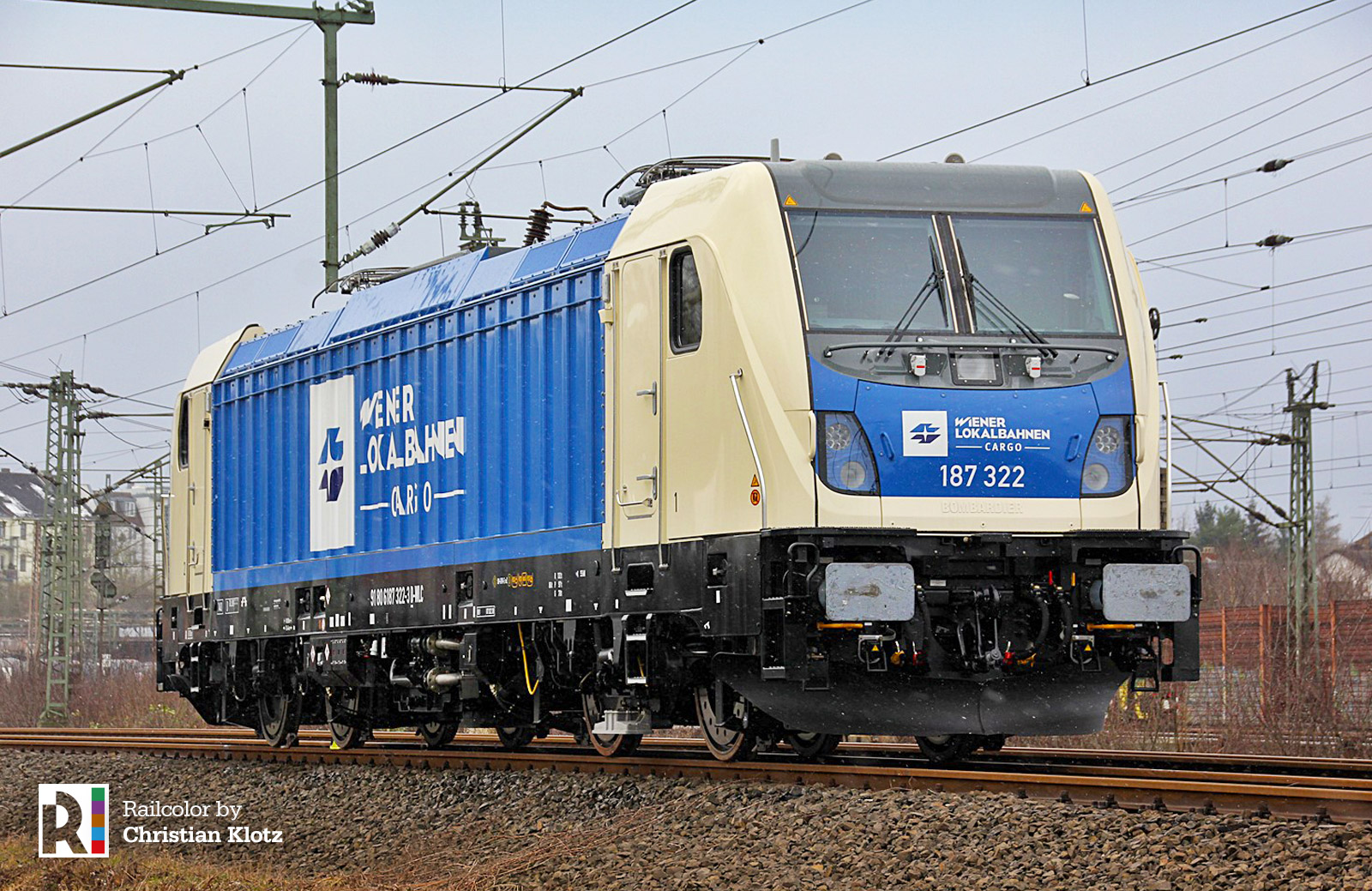 Akiem 187 507: the first AC3 for 2018
Bombardier made a sprint for Akiem at the end of 2017. Within days 187 500-506 and 520 were commissioned and delivered to their new operators. Now we can show you the first TRAXX AC3 locomotive for Akiem released in 2018: 187 507.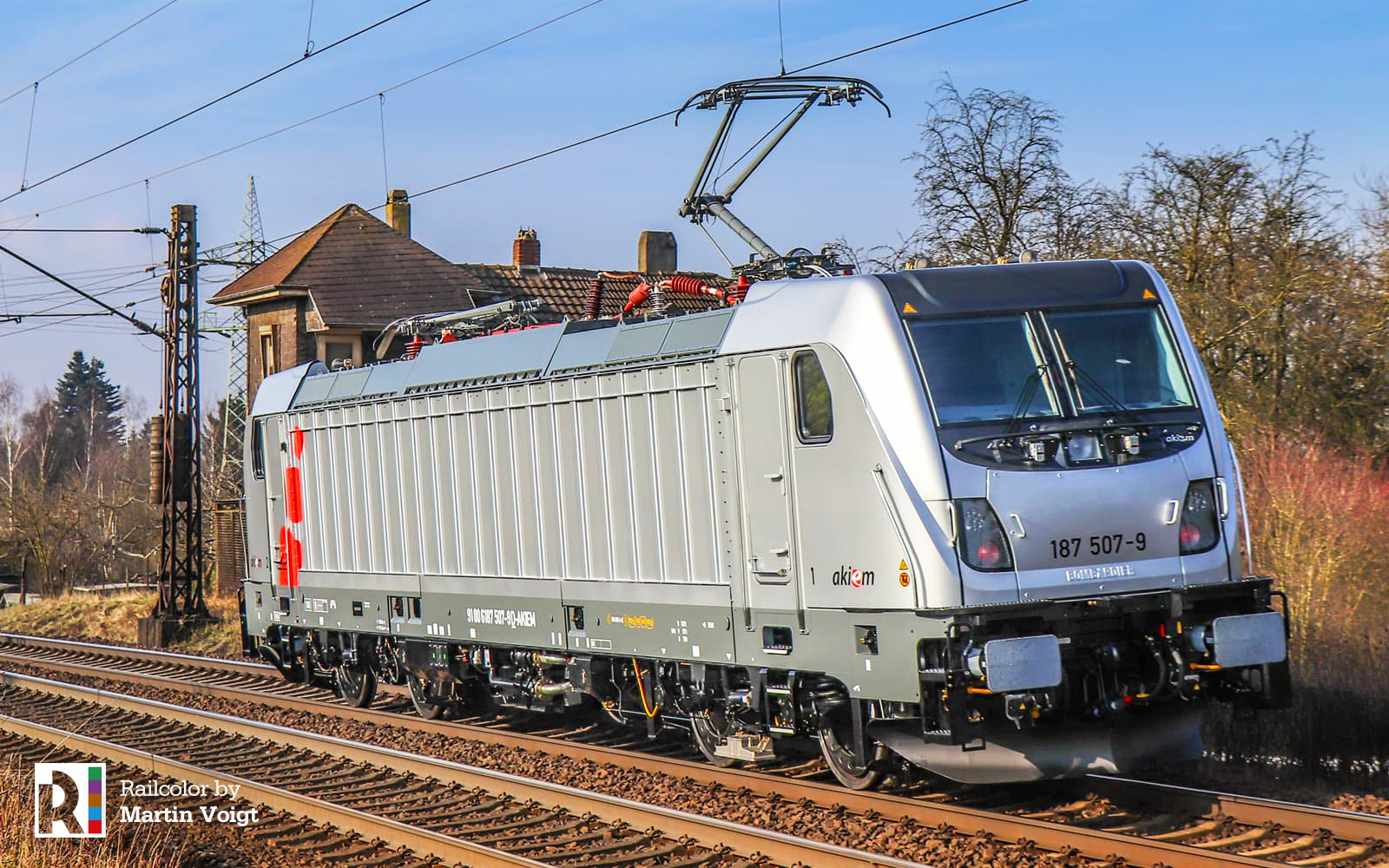 187 537: the third machine for HSL Logistik
On 17.02.2018, Bombardier handed over the third new TRAXX AC3 locomotive to HSL Logistik. This time the locomotive has a Flex Panel showing several drawings by very young talents. Christian Klotz was able to portray the 537 two days earlier in Fulda. See more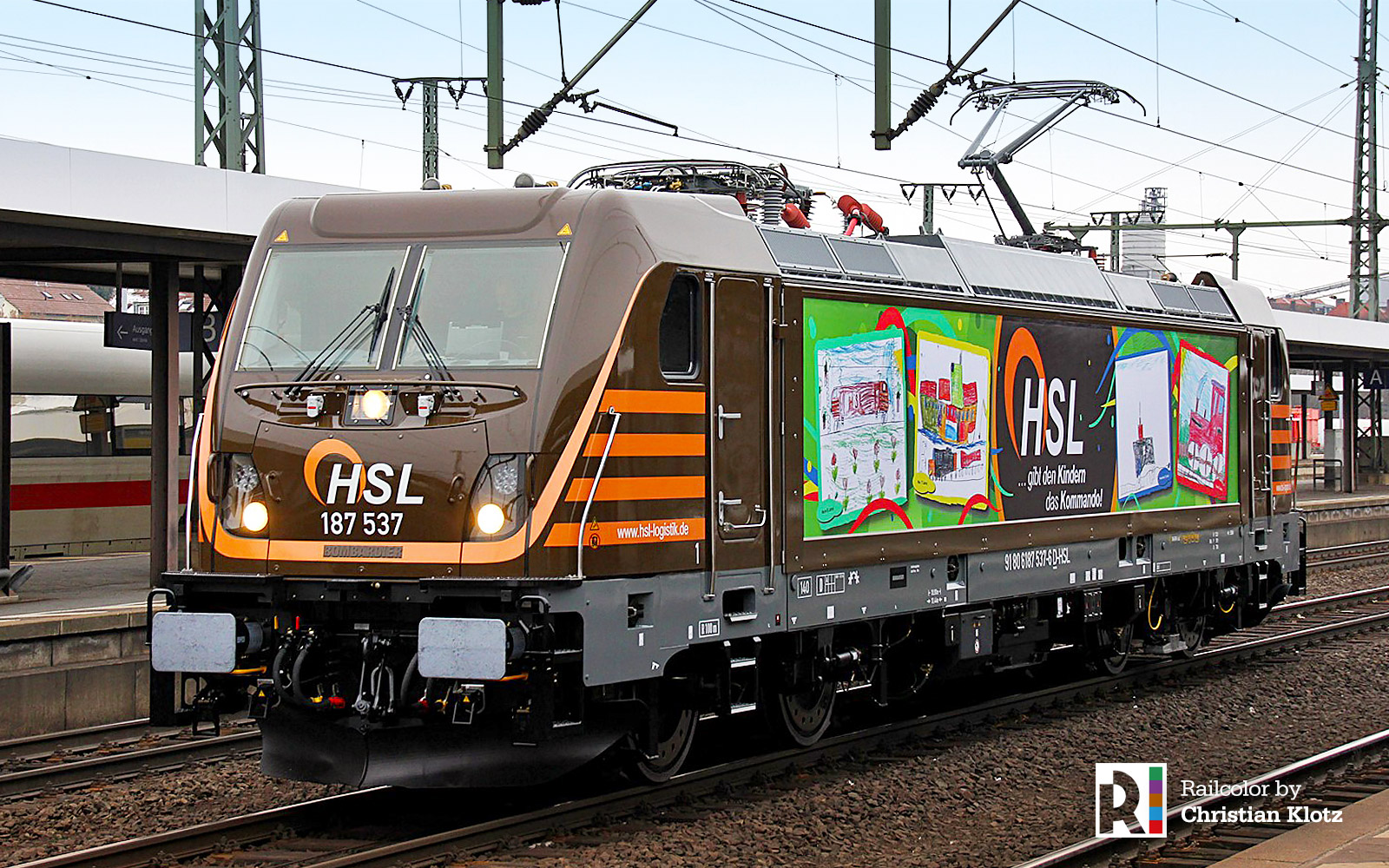 Siemens Vectron production update
DB Cargo: no break
When DB Cargo and Siemens released their information on their Vectron order, it was stated DB Cargo would only get five machines to start with, and that the delivery of the remaining 55 machines would commence late in 2018. This is not the case as Siemens handed over locomotive no. 6 and 7 last week, the designated 305 and 306. Also 193 309 was seen during a maiden run.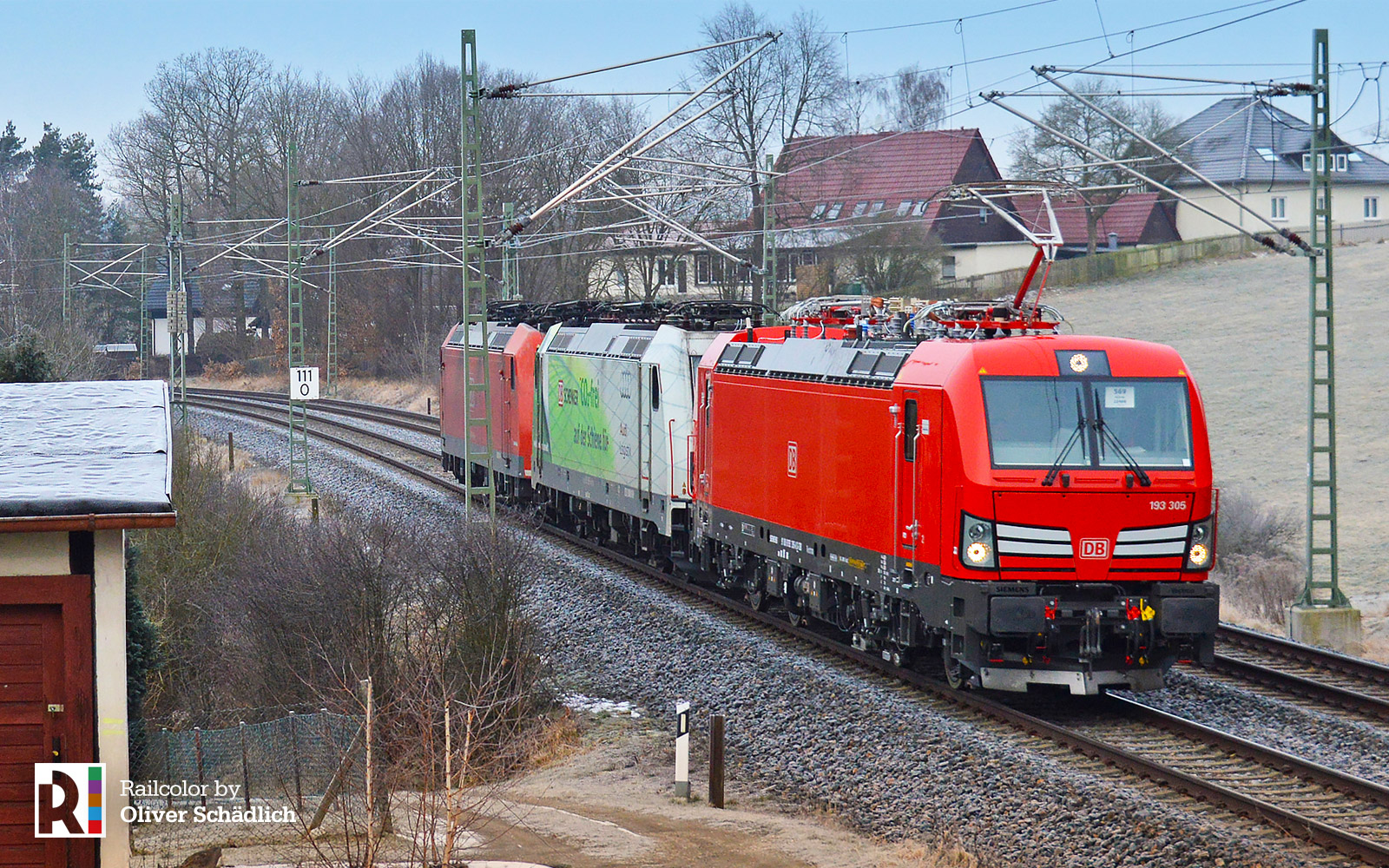 DMV: pick up your Vectron and fight!
These Vectron transport trains are interesting. On 13.02.2018 a train piloted by LokRoll > SBBCI 193 465 also contained two locomotives for a new Vectron customer; DMV Cargo Rail from Bulgaria. One locomotive has been seen before, one is new. Read more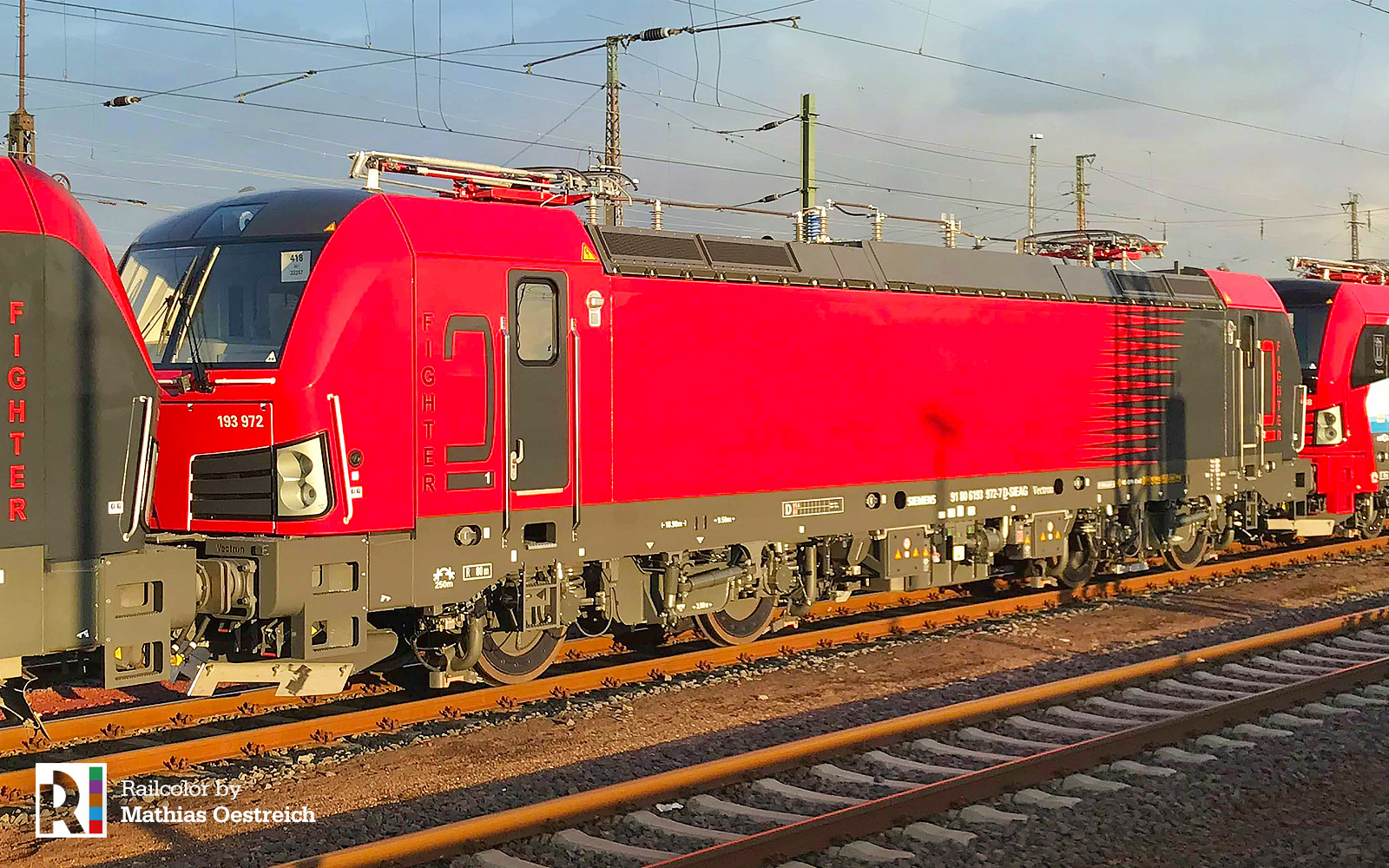 ELL: all 108 locomotives have been built?
In three steps, lease company ELL officially ordered 108 Vectron electric locomotives in the past years. Siemens has now delivered the 193 201-299, 721, 724-726 and 830-832. This means 106 are now delivered. When the 193 722 and 723 arrive, we'll have 108. Is the delivery of ELL electrics completed?
ELL: two extra locomotives for the Snälltåget
Very new are two machines specially equipped for services in Sweden en Norway; 193 287 and 288. Now ELL has five such machines together with 193 253-255. Transdev in Sverige is hiring these and uses them for passenger services. Both 193 287 and 288 still had their basic white livery when they were taken to Sweden, both now have the red Snälltåget livery.
Hector Rail: to Wegberg-Wildenrath
On 13.02.2018 two new Hector's arrived at Mönchengladbach: 243 107 and 108. In stead of taken up north, to Sweden where they are needed, Siemens first needed them at the Wegberg-Wildenrath test center. That is where they were taken, like 243 106 earlier.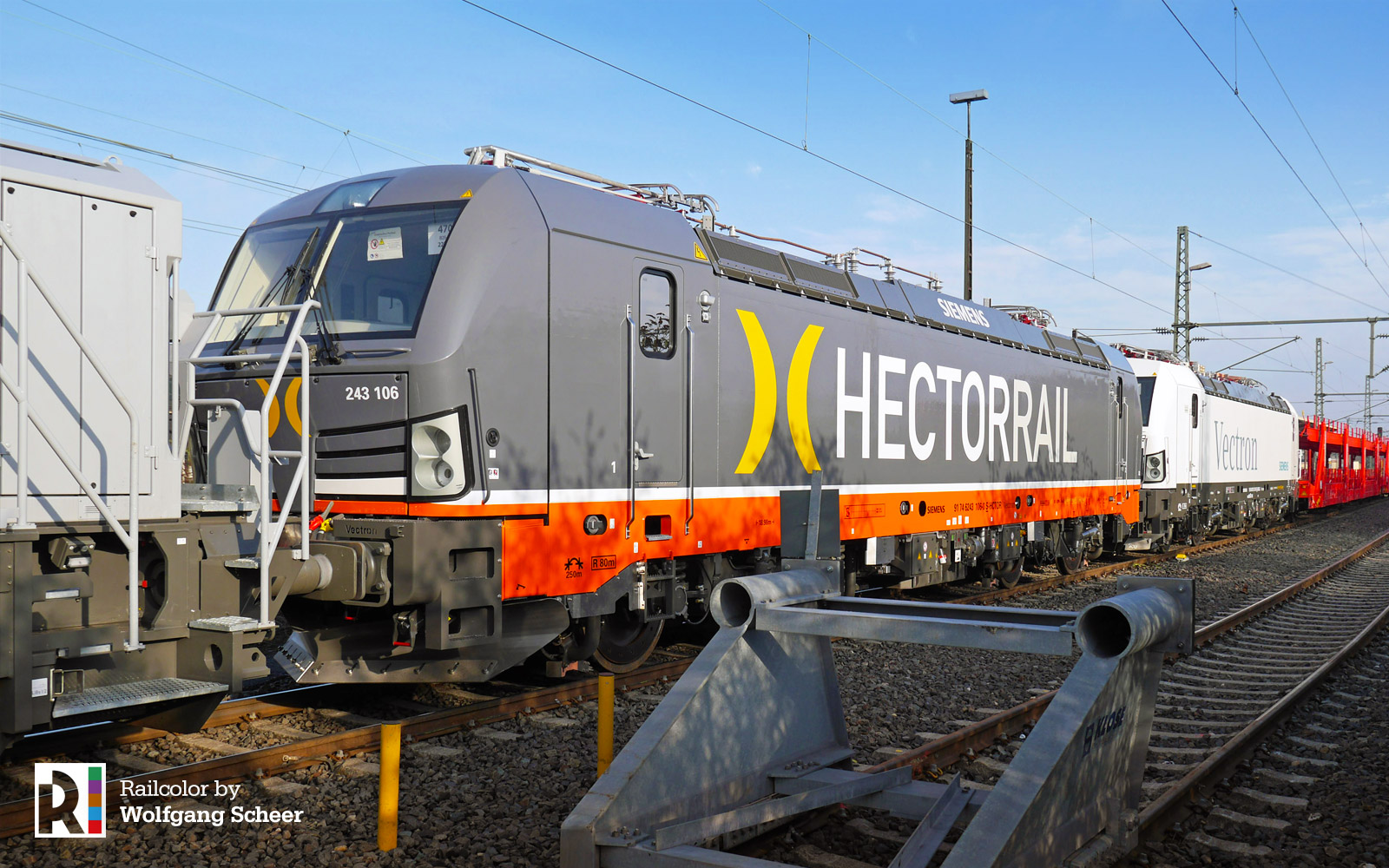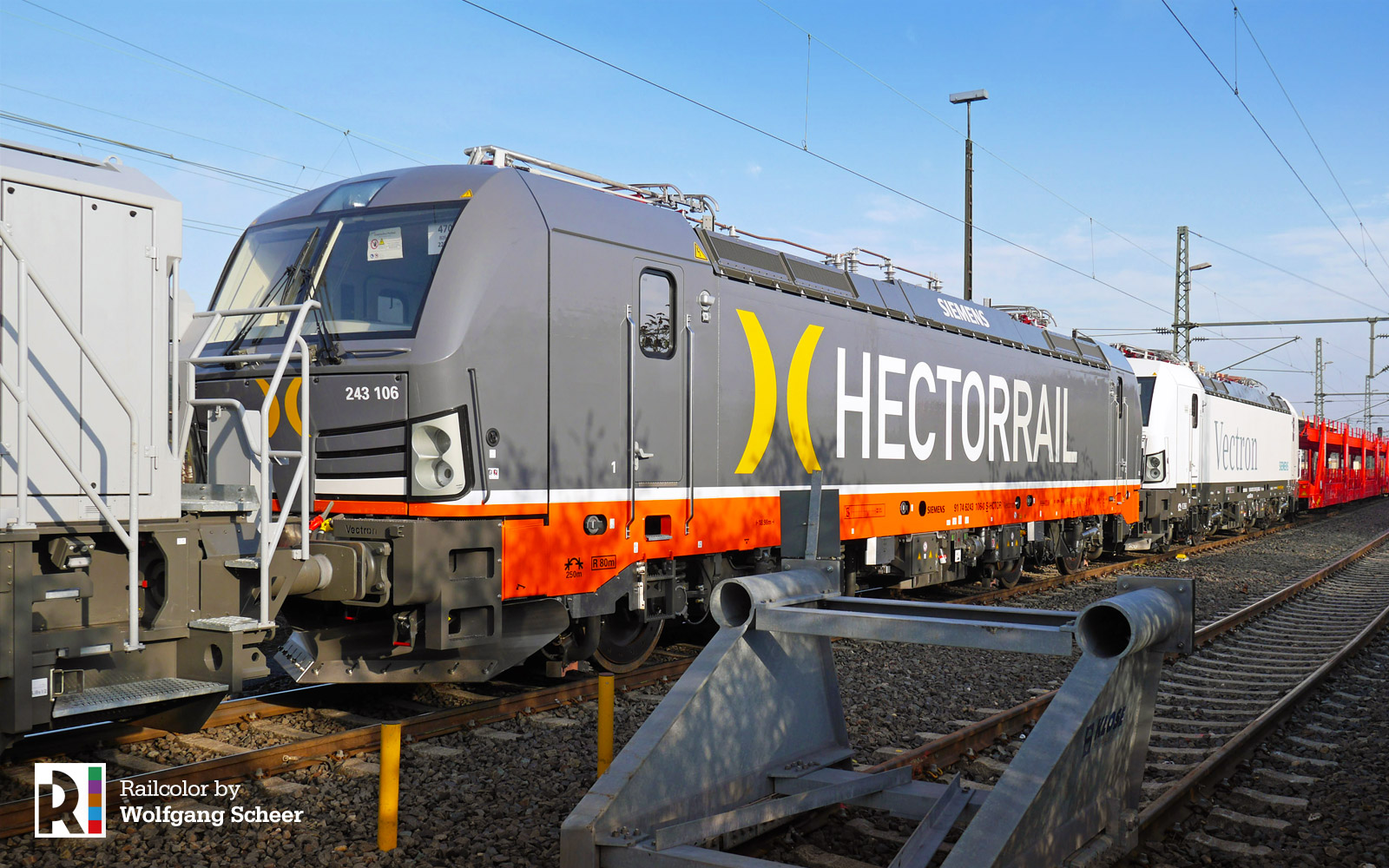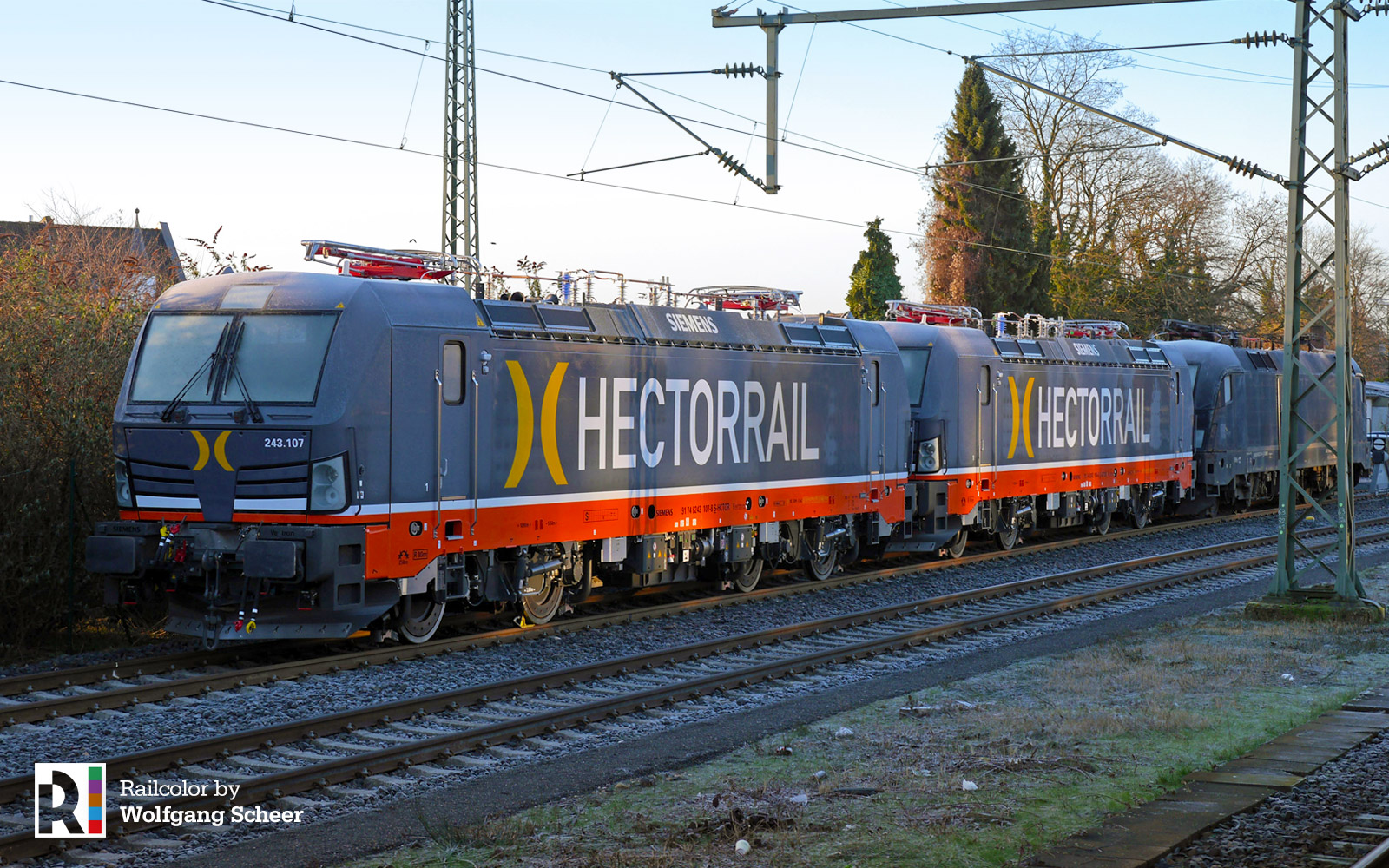 LokRoll > SBBCI: maiden runs recorded up to number 193 472
Twelve new Vectron locomotives for LokRoll > SBB Cargo International have been seen over the past weeks, with and without stickers, on maiden run or on transport (193 461-472). We now have four machines in revenue service (193 461-464) and four were sent to Hagen until they'll be handed over to the customer (193 465-468). The city names of the latter four mentioned are:
Siemens 22303 = Vectron no. 464 = LokRoll 193 465 = 'Basel'
Siemens 22304 = Vectron no. 465 = LokRoll 193 466 = 'Bellinzona'
Siemens 22305 = Vectron no. 466 = LokRoll 193 467 = 'Brig'
Siemens 22306 = Vectron no. 467 = LokRoll 193 468 = 'Chiasso'
Locomotive 193 463 'Duisburg' was officially presented and baptised on 05.02.2018 in the German city with the corresponding name.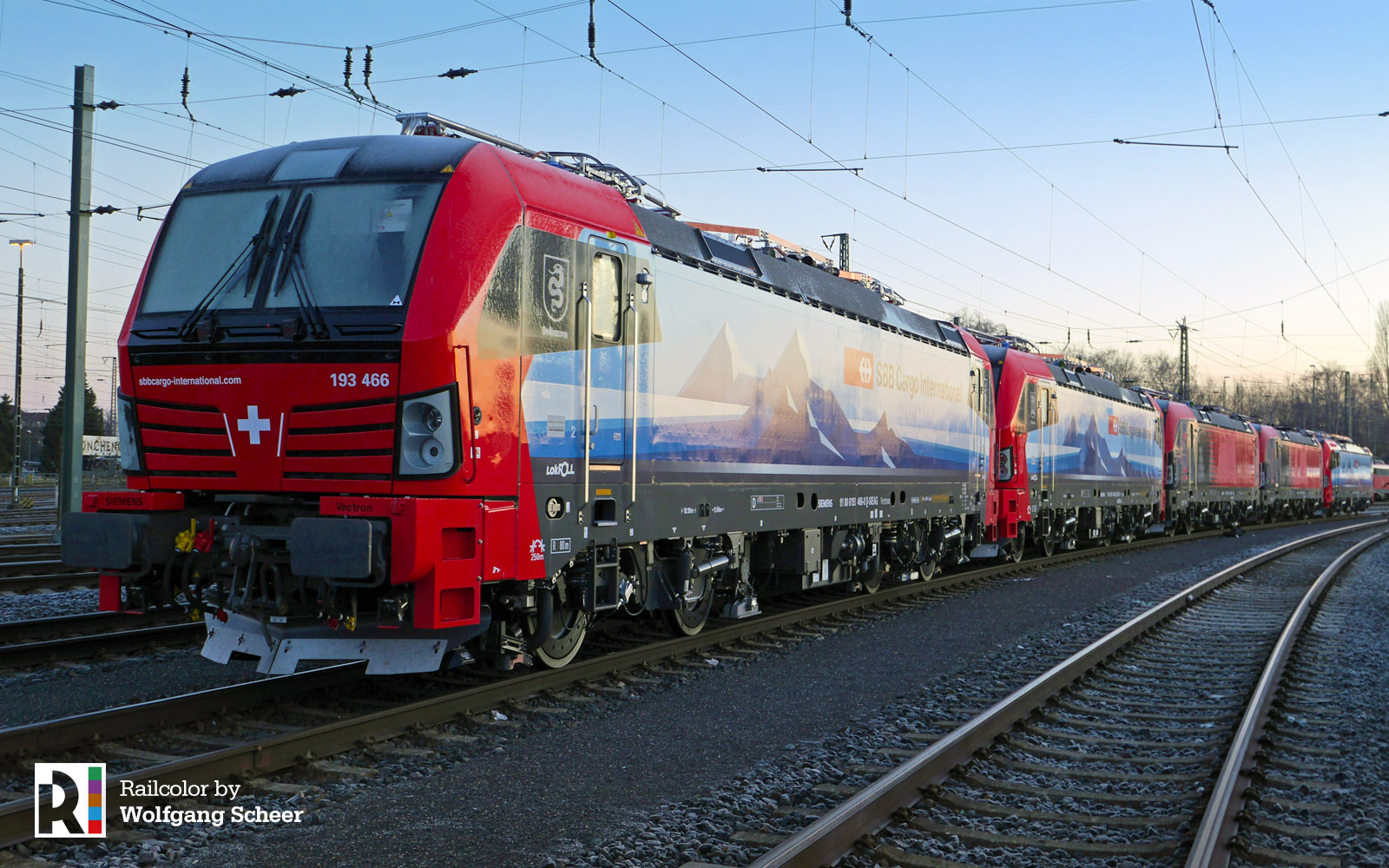 railCare: 476 454 and 455 released
On 19.02.2018 the fourth an fifth Vectron AC with diesel power module for Swiss operator railCare were released from Munich. The 476 454 is named 'Wallis', the 476 455 shows 'Bern' on its licence plate. The DE/AT/CH certified locomotives ran together to Basel that day.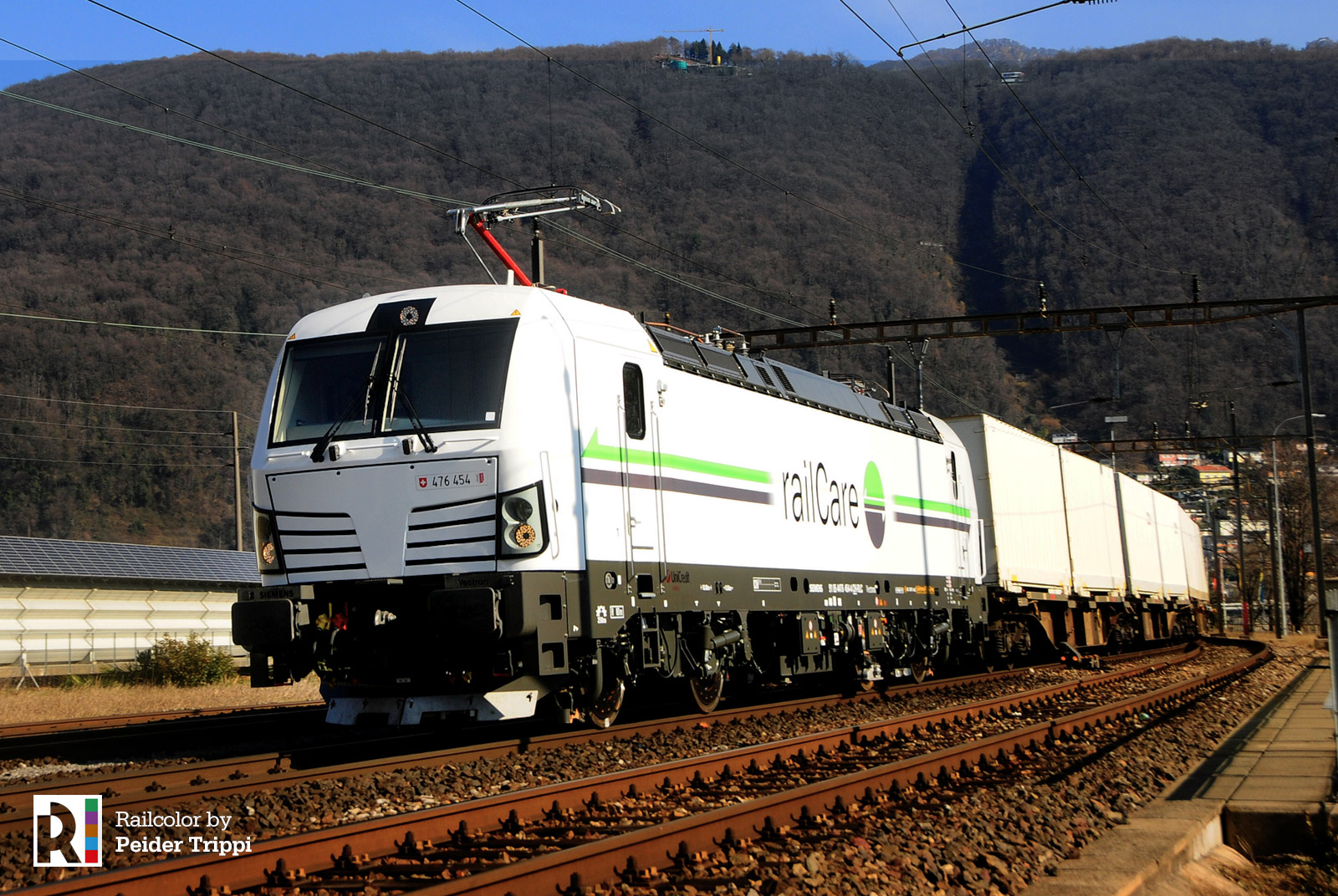 MRCE: Very first Vectron DCs go to Italy
Lease company MRCE has 30 more Vectrons on order. Twenty of these will be DC electrics (3kV) for the Italian domestic market. On 13.02.2018 the first to were sent southbound; the designated 191 021 and 191 022. But what is interesting, when you take note of their details, you'll learn quickly these two locomotives are not new… read more