Since 08.10.2017, all activities of the Keolis Group in the Netherlands have been rebranded and brought together under the new umbrella brand Keolis Nederland. Next December, Keolis Nederland will take-over the train services from the Dutch railways on routes Zwolle – Enschede and Zwolle – Kampen. Swiss train manufacturer Stadler is currently delivering sixteen FLIRT EMUs, which are now being tested and commissioned. On 16.10.2017 the official presentation of the FLIRT took place.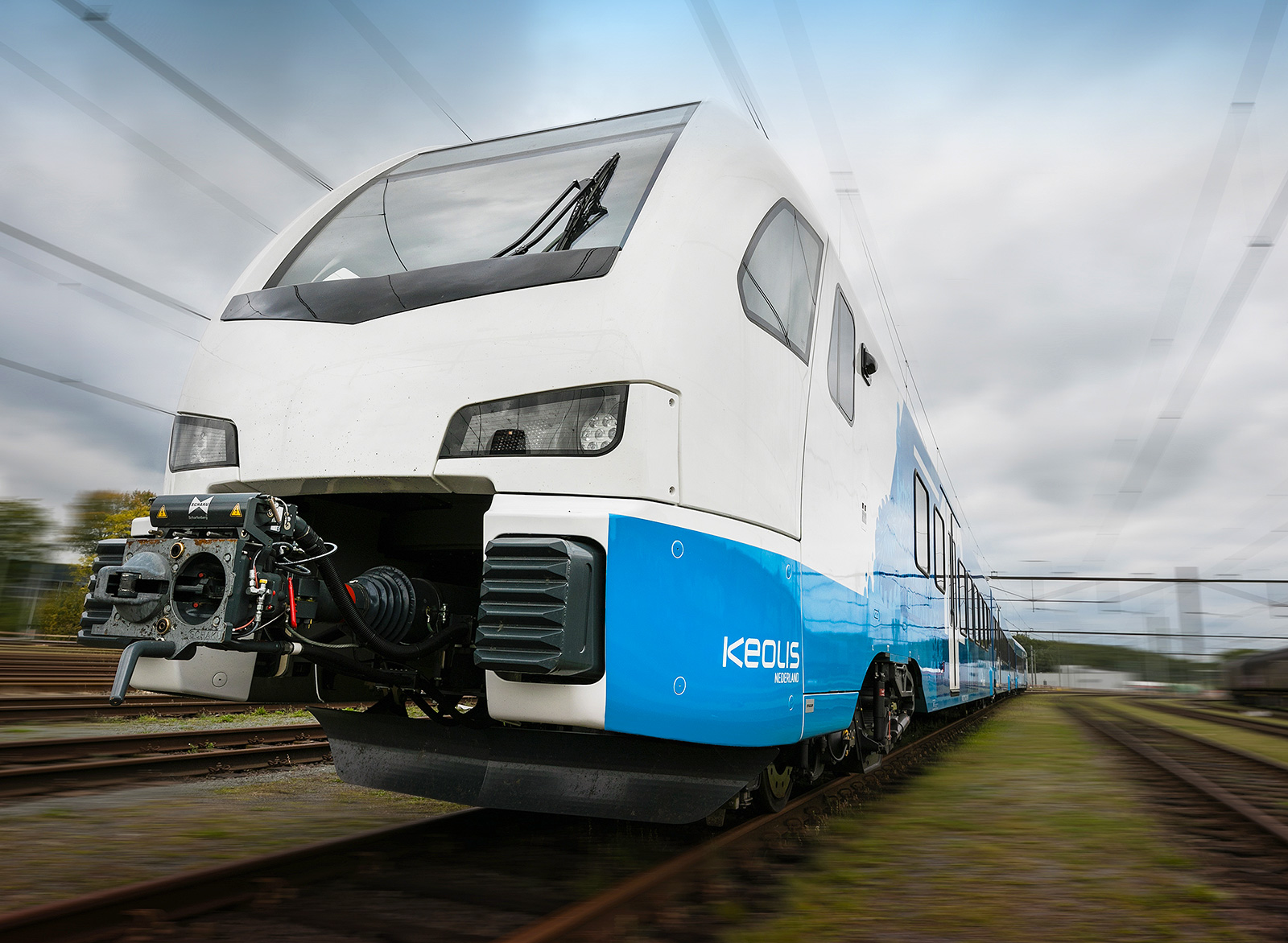 We have reported about these trains before. During the Summer the first units arrived in the Netherlands. But they did not have the final design yet, as (most) decals were still missing. Now we can have a close look at unit no. 7402 in full livery, a color scheme featuring both people and animals, and landmark buildings as well.
Emile Broersma, Deputy Director of Operations Keolis Netherlands: "The trains have a fresh contemporary look. Those who live in Overijssel will recognize the different cities of the region where the trains are being operated."
Keolis Nederland will start the train services in the province of Overijssel, radiating from Zwolle, on 10.12.2017.  The EMUs have all the conveniences a modern train needs: wifi, power sockets and usb connectors, both in first and second class. There is a dynamic information system, a wheel-chair accessible toilet and levelled entrance.
Keolis Nederland FLIRT EMU numbering
9x 3-car – no. 7301-7309
7x 4-car – no. 7401-7407
The use of glass panels in the interior increases social security. The same can be said of the installation of cameras. Keolis Nederland states there will always be 'Service & Safety employees' on board. They will answer questions of the travellers, check tickets and intervene when necessary. Take a look around: