On 02.02.2018, Gelderland provincial representative Conny Bieze officially 'commissioned' the new Stadler FLIRT EMUs for Connexxion's 'Valleilijn'. Two electric 3-car Stadler FLIRTs will accompany the existing five Protos electric trains. The commissioning of the Stadler FLIRTs is the latest step of Connexxion to get more (electric) trains for the Valleilijn.
We like to thank Roel Hemkes and Henk Zwoferink for letting us publish their pictures
The Valleilijn ('Valley line') is a public transport connection through the 'Gelderse Vallei', a region some 25-30 kilometers east of Utrecht, between Amersfoort and Wageningen. As Wageningen does not have its own station, the last part of the Valleilijn is a bus connection, from Ede to Wageningen. Passengers have to change at station 'Ede-Wageningen' in Ede. The train is operated by Dutch Transdev company Connexxion, the bus by Keolis operator Syntus. The operations started in 2006 and will run untill 2021.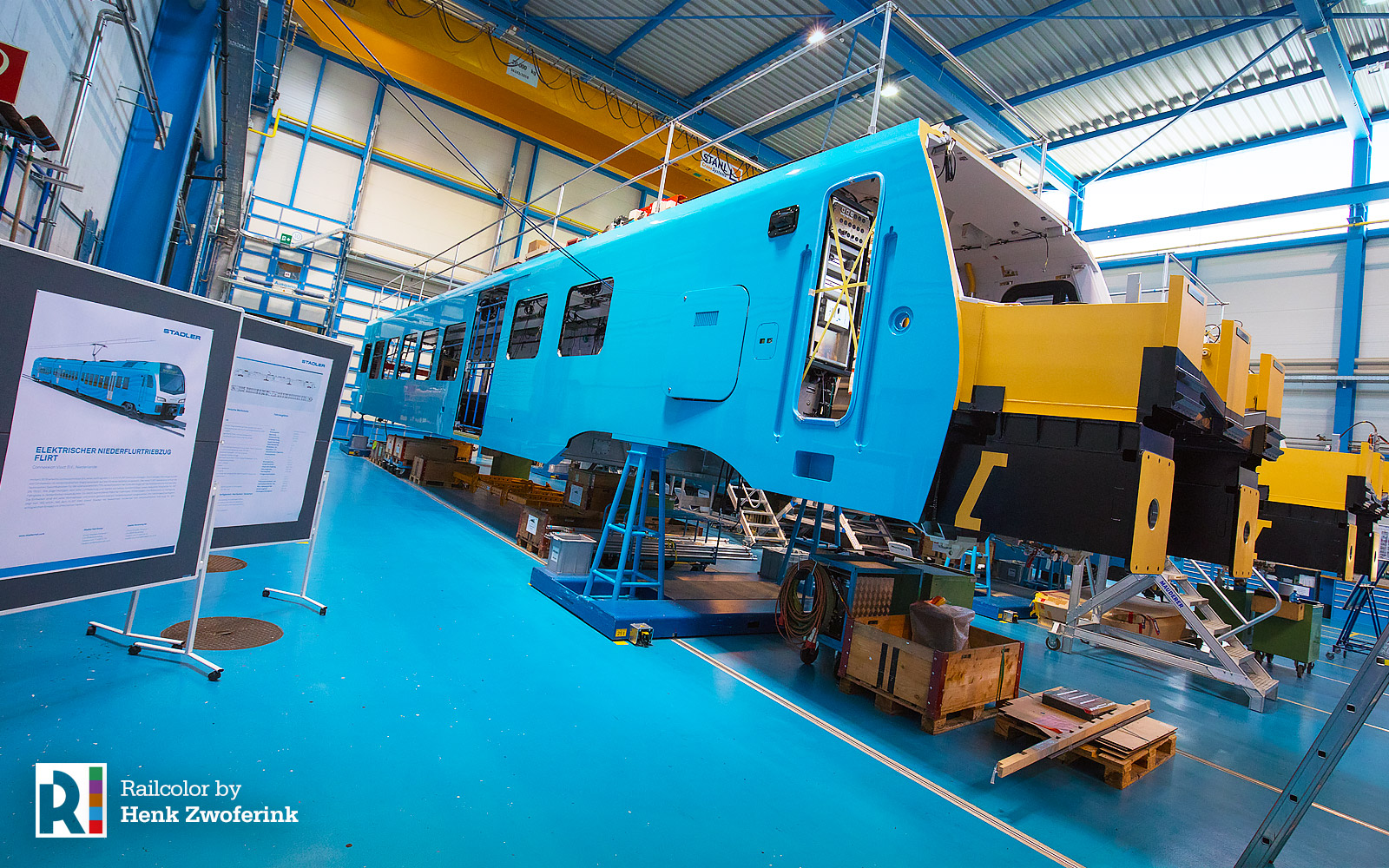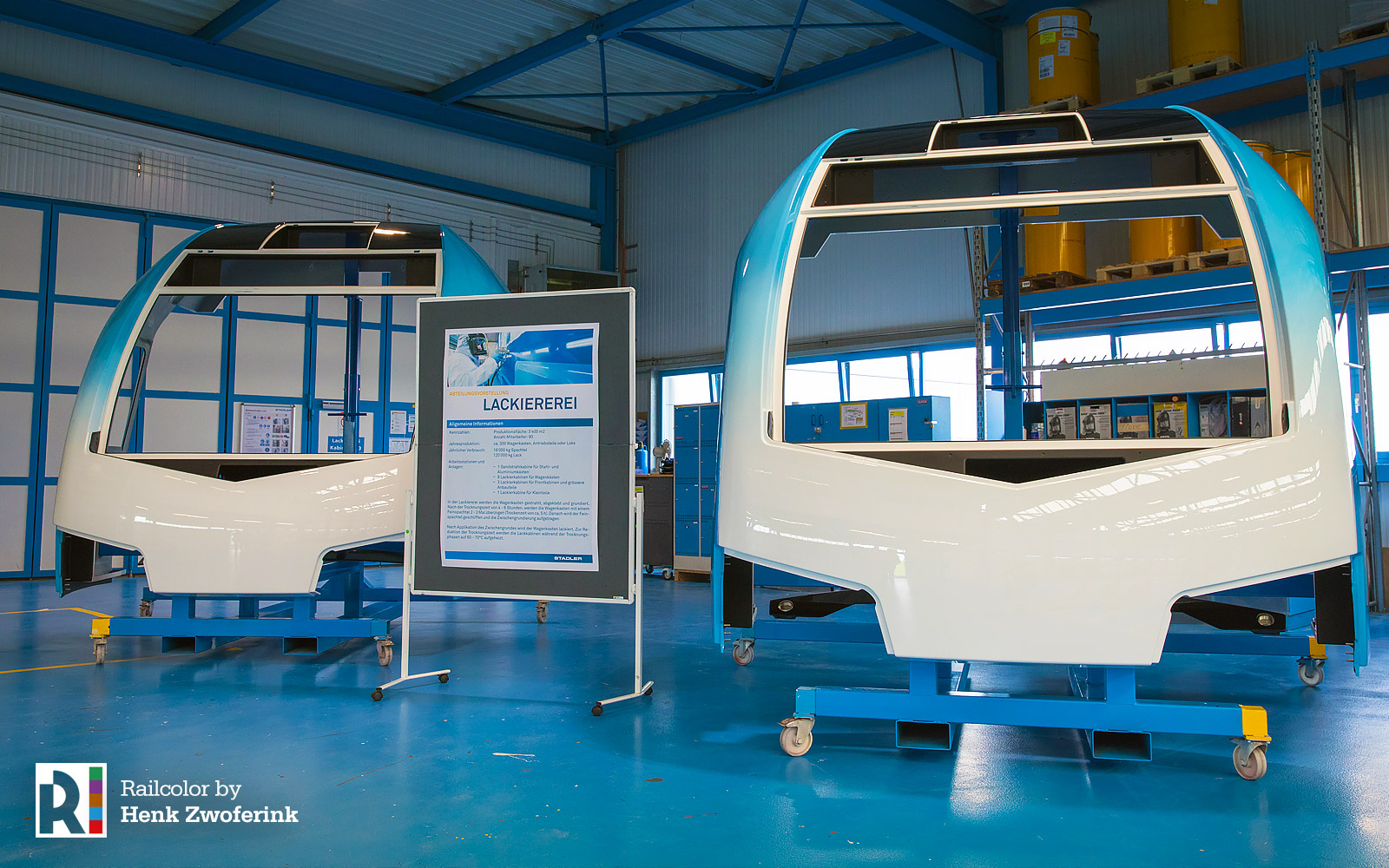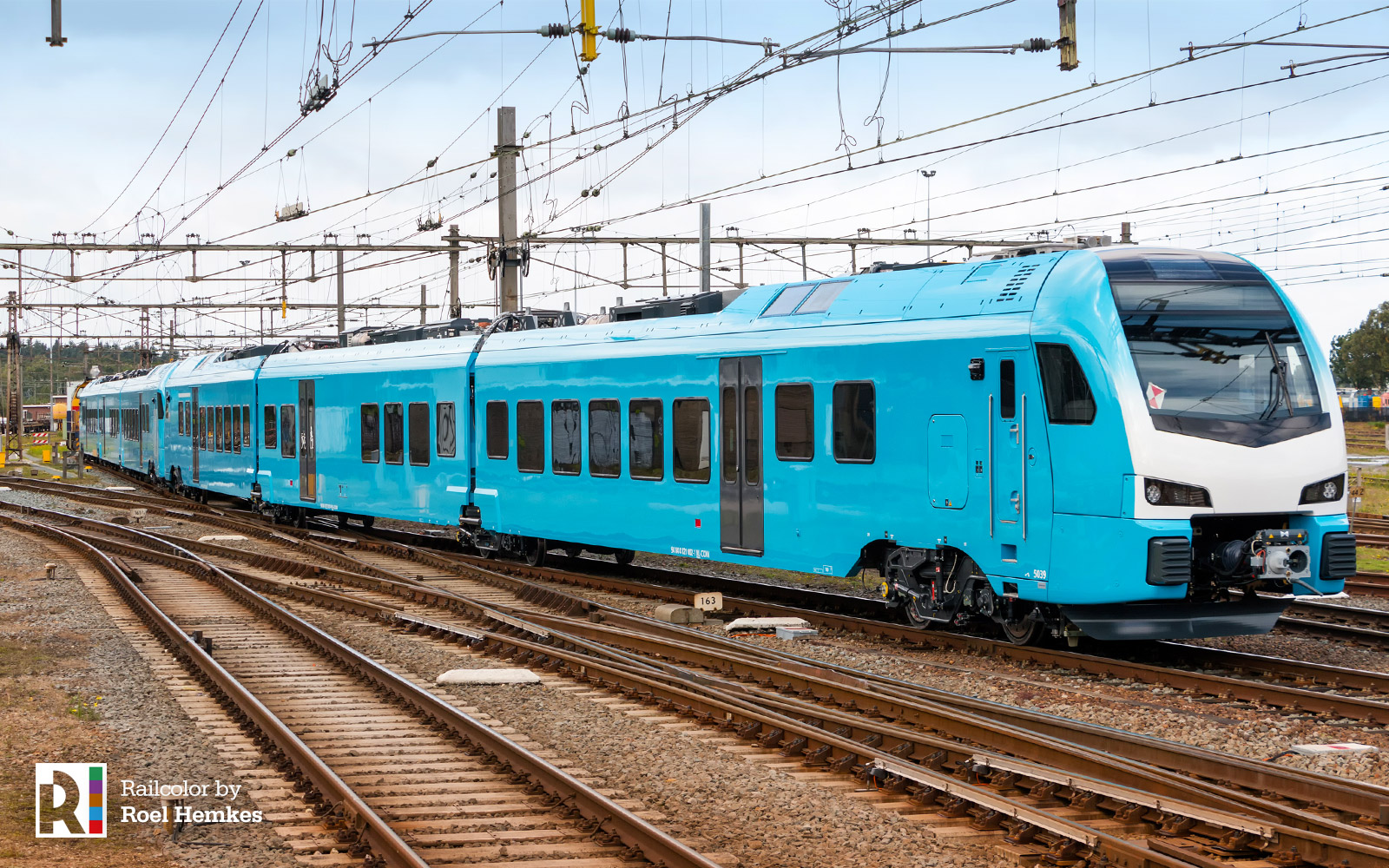 The continuing rolling stock story of the Valleilijn
The Valleilijn started of with leased 'Plan V' electric trains from the Nederlandse Spoorwegen (NS) . They have been replaced by five Protos train sets purchased from Fahrzeugtechnik Dessau (FTD) in Germany. The Protos prototype (FTD01) left the factory in September 2006 and was presented at InnoTrans 2006. Connexxion is the only buyer of the Protos. The sets were numbered in series 5031-5035, as Connexxion at that time operated the Utrecht-Nieuwegein-IJsselstein tram line with other rail vehicles in the series 5001-5027).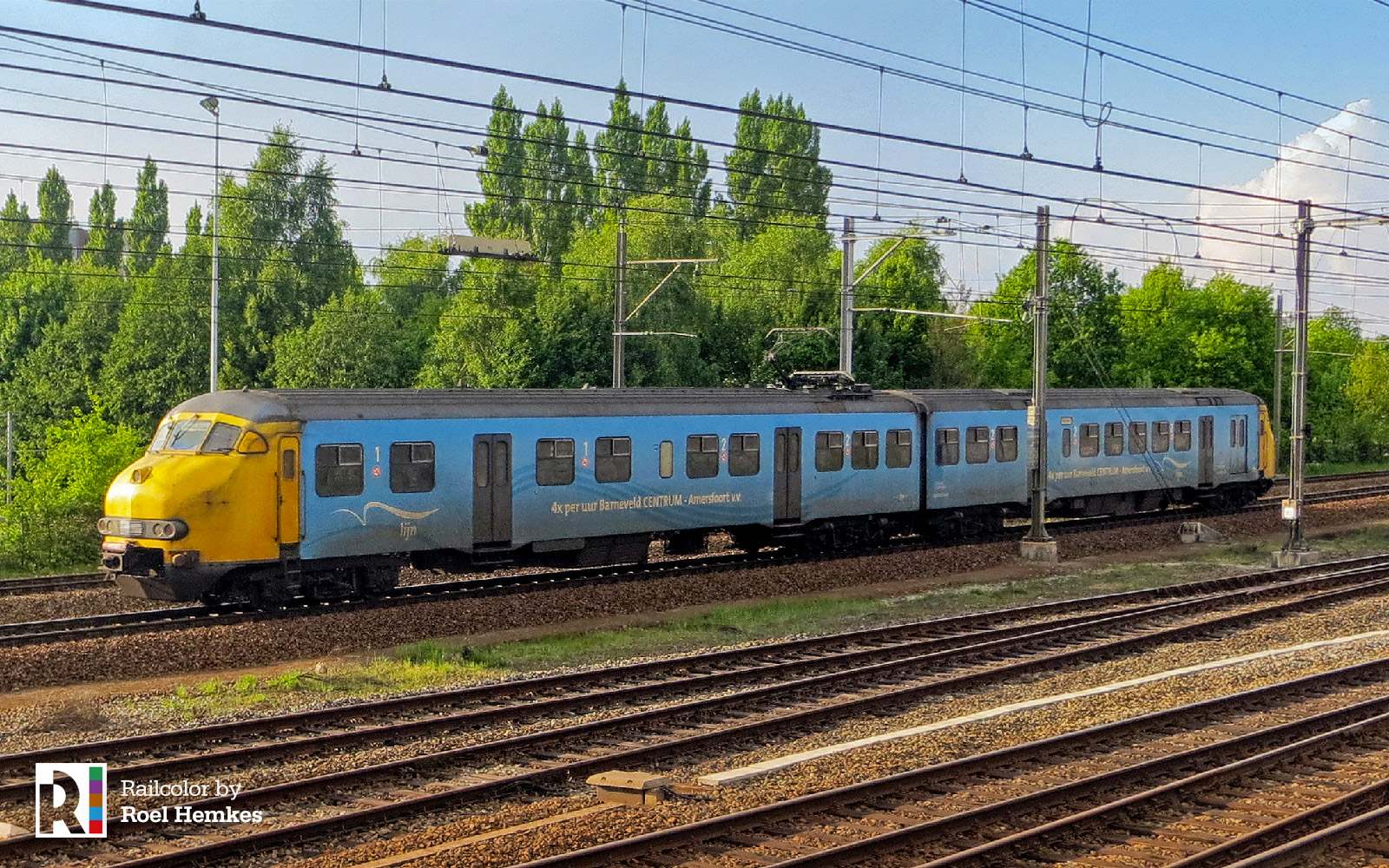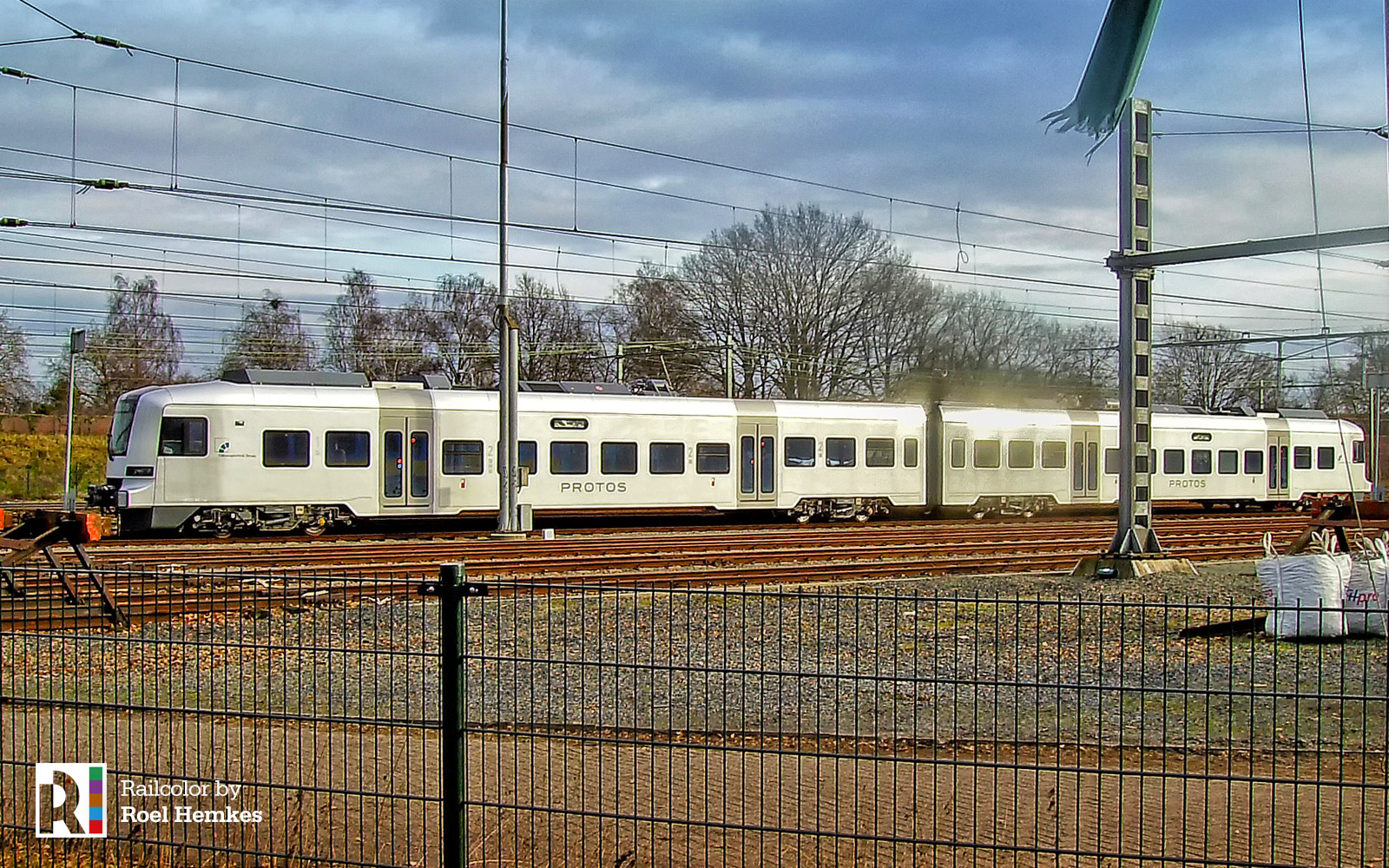 The prototype FTD01 would be converted to the 6th train set, but due to problems surrounding the FTD bankruptcy in 2008 the train set was only transferred to Connexxion in 2010. Prototype FTD01 was parked in Amersfoort Bokkeduinen until August 2010 as it left for Dessau, where Romanian CTF, which took over FTD, would carry out a renovation. A major issue were the poor driving characteristics of the prototype. The prototype's axle layout was changed from Bo'2′ + 2'Bo' to 2'Bo'+Bo'2′ in accordance with the series axle layout.
The commissioning of the former prototype was planned for September 2011. But due to more bankruptcy problems the FTD01 did never came back to the Netherlands. Connexxion ended the agreement with CTF and bought a GTW from Stadler Rail. As the Protos prototype would be numbered 5036, the Stadler Rail GTW was numbered 5037.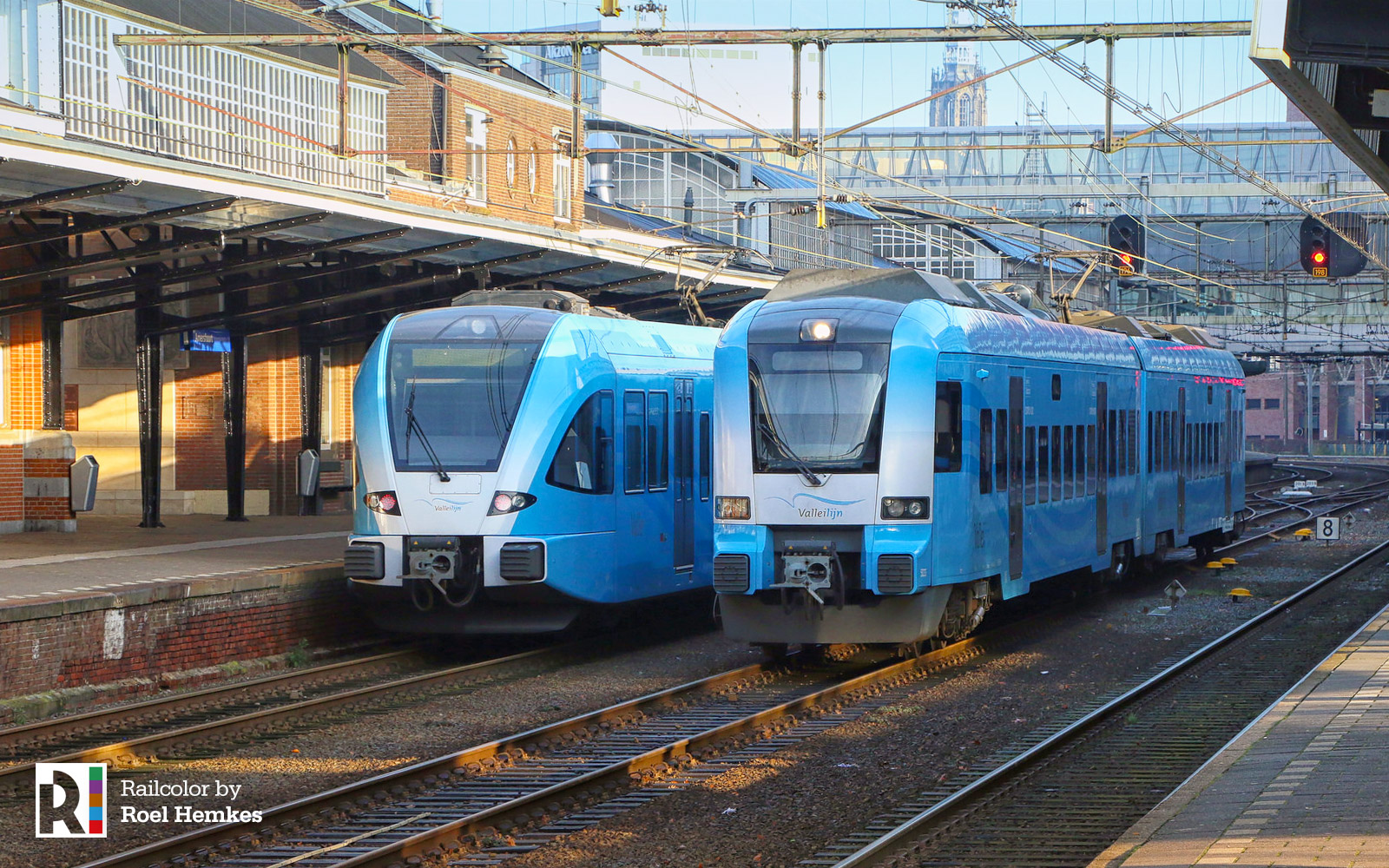 Instead Connexxion ordered two 3-car FLIRT train sets. The GTW set moved from Connexxion to Arriva in december 2016 to replace a GTW which crashed heavily in Dalfsen in february 2016. To replace the GTW train set Connexxion used two diesel GTW's from Breng, an other Connexxion operator, until the FLIRT trains arrived.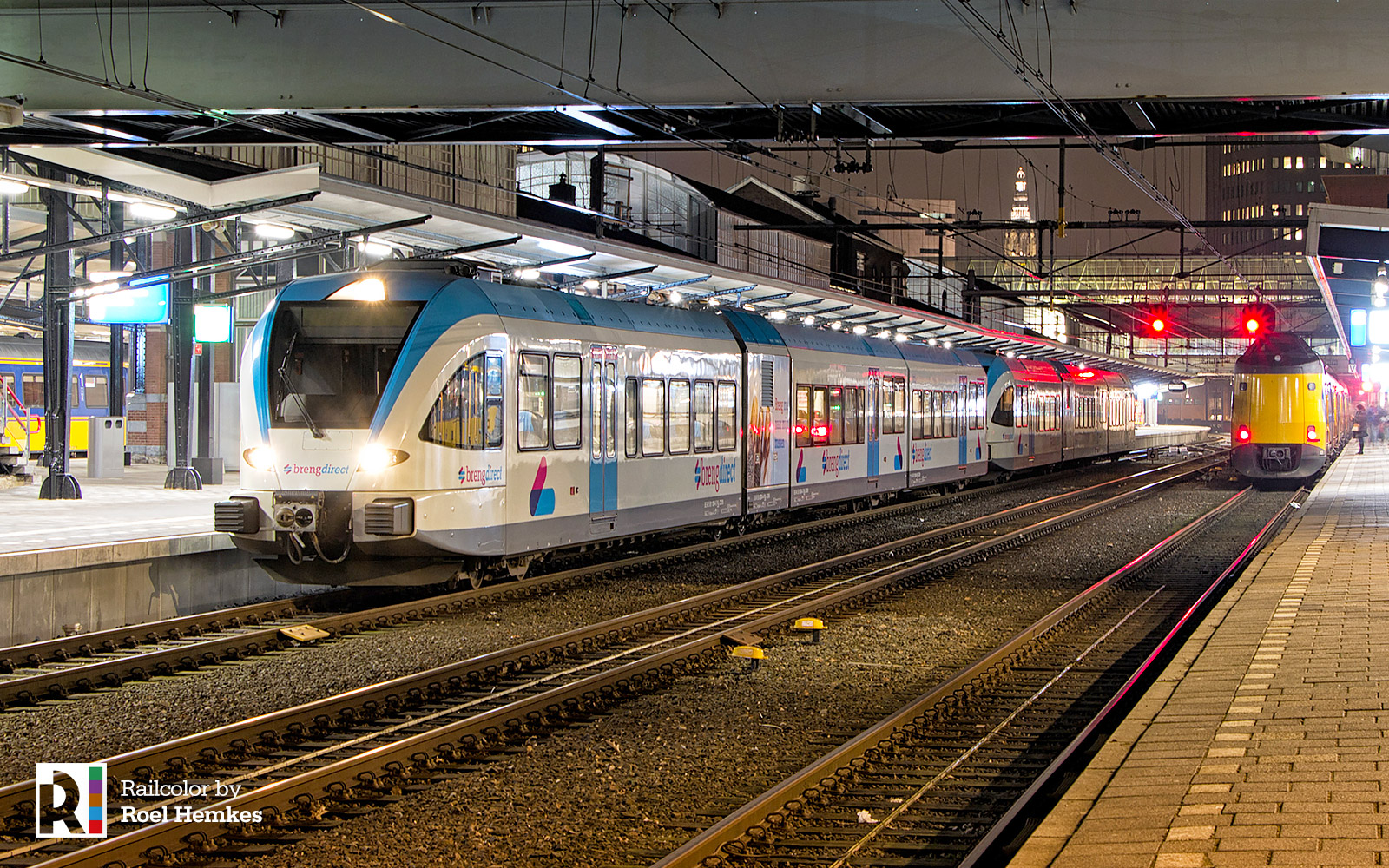 The Valleilijn FLIRTs were built together with the order recently delivered to Keolis Nederland. The train can be seen here in 360 degrees. The FLIRT trains are numbered 5038 & 5039, as the Connexxion numbering scheme is still very simple.