This December, FLIRT trains will be introduced on the lines Zwolle-Kampen and Zwolle-Enschede in the Netherlands. Keolis subsidiary Syntus, beating rivalling offers from Dutch railways and Arriva, will take over from the Dutch railways (NS) for the next fifteen years. Stadler Rail is supplying sixteen FLIRT trains to Syntus and will also maintain the trains during exploitation.
We thank Jürg D. Lüthard for the pictures.
The arrival of new EMUs is a big step for the region around Zwolle. Right now, the line Zwolle – Kampen is being upgraded and electrified. Until now 100 km/u fast diesel trains were running on this section. A new station will be opened: Zwolle-Stadshagen. Despite the extra stop, the journey time between Zwolle and Kampen will remain 10 minutes, as the EMUs will run at a higher speed: 140 km/u.
In 2016, it was announced that Stadler Rail was selected as the provider of the new rolling stock. In Bussnang (CH) now nine 3-car and seven 4-car FLIRT trains are being produced. In June, the first units should be available for tests in the Netherlands. We can show you some first images of these trains under construction, that were made during a factory tour on 18.05.2017: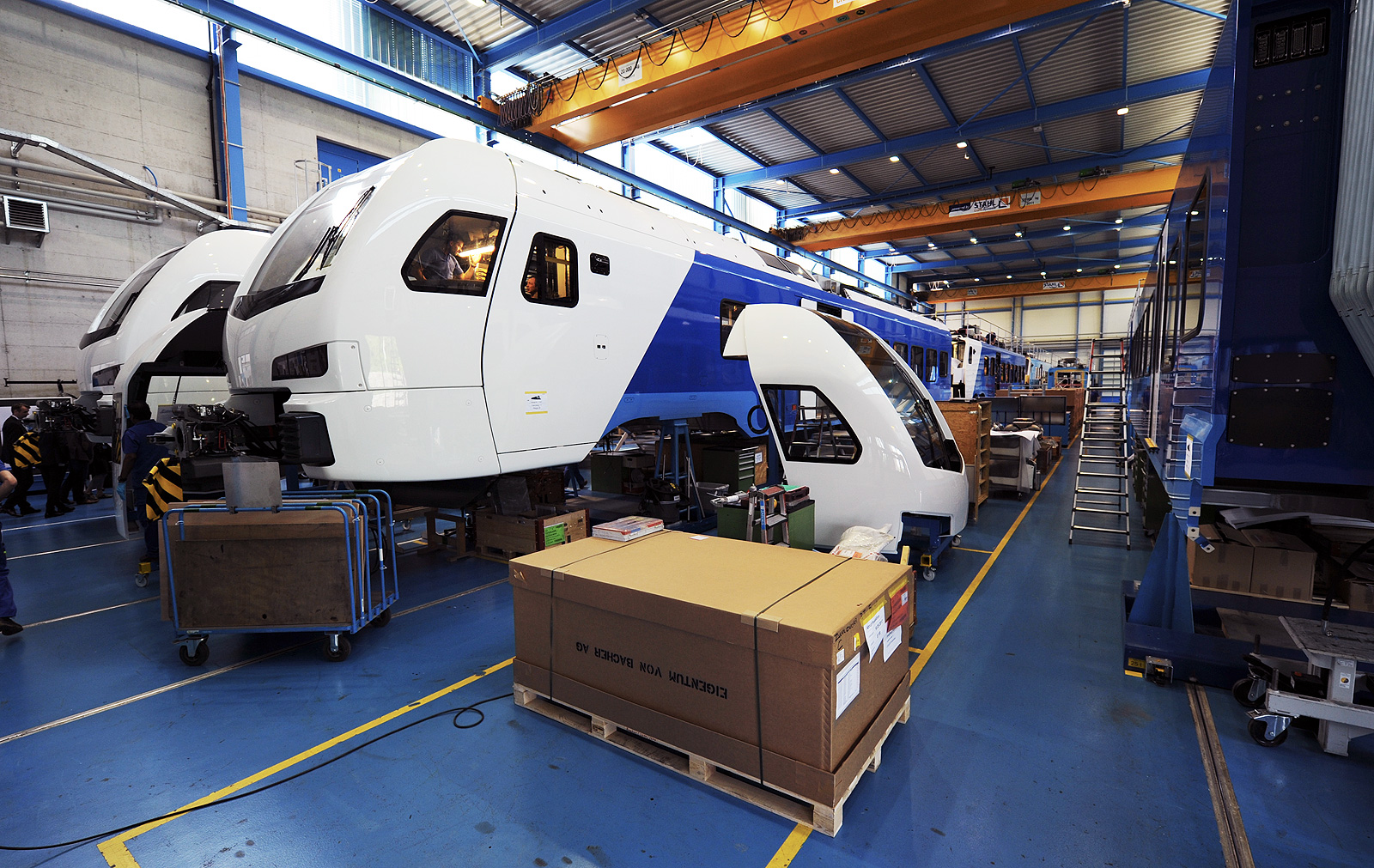 Compare these images with the artists impression released in 2016, and you see a larger part of the driver cabs is kept white. However we will have to wait until the stickers are being applied to be able to judge the final result. For comparison, see the artist impression released in 2016: