During the next few months, Stadler Rail is delivering sixteen FLIRT EMUs to Syntus in the Netherlands. The Dutch passenger operator, part of the Keolis Group, will start revenue services with its new rolling stock in December this year.
The new EMUs were ordered in 2015 after Syntus was selected as the new operator for the lines Zwolle – Kampen and Zwolle – Enschede, currently being exploited by the Dutch state railways (NS). Both lines will be completely electrified at the end of the year. Between Zwolle and Kampen the new station Stadshagen is being built.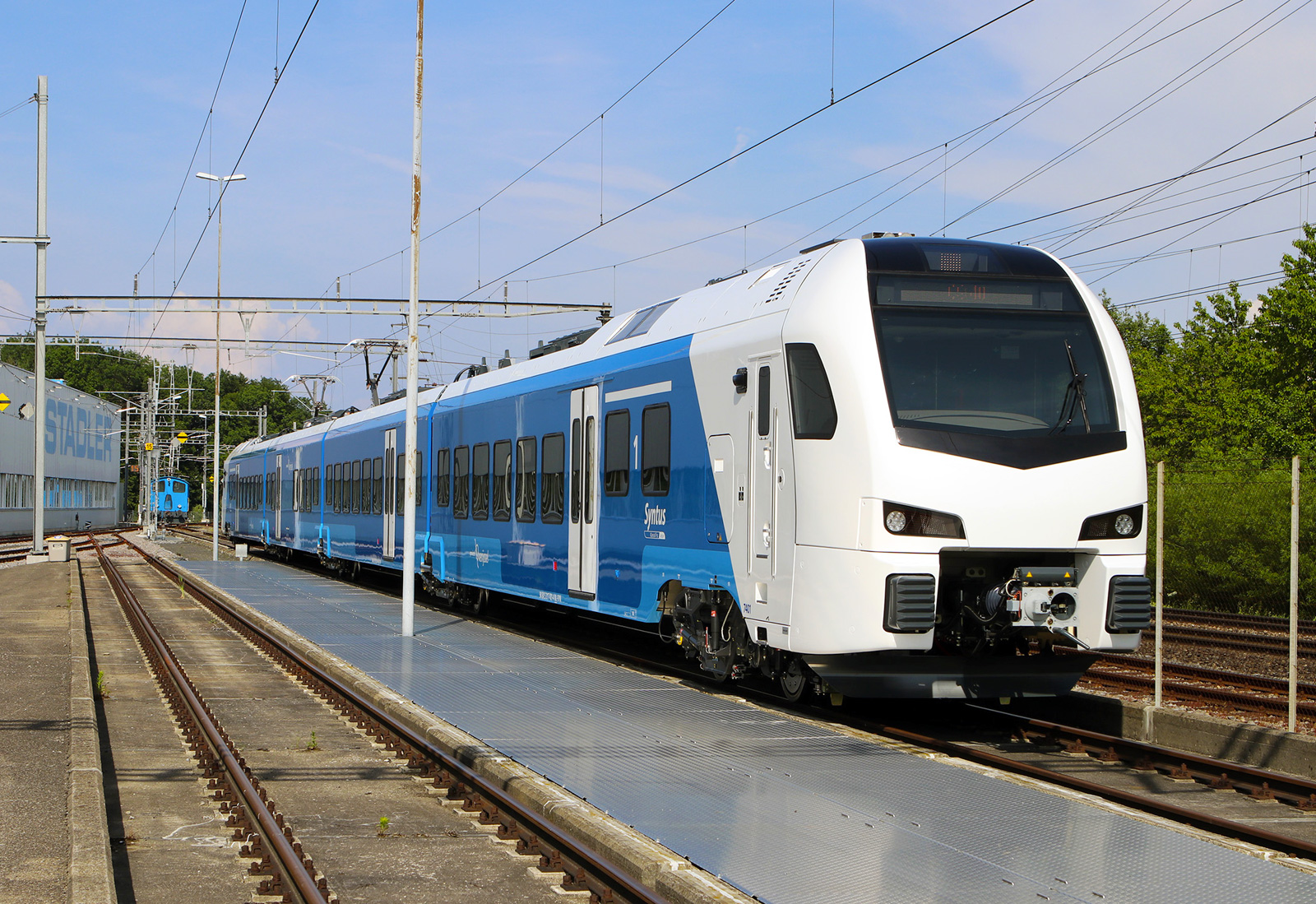 Arrival of the first trains in the Netherlands
On 13.06.2017 the first 4-car trains arrived in the Netherlands, the designated 7401 and 7402. All new trains have the proposed two-tone blue livery combined with white. For its official presentation in Switzerland EMU no. 7401 got Syntus logos, but these will be removed before official services will commence.
Mother company Keolis has decided that Syntus will be rebranded 'Keolis Nederland' by the end of the year. When looking at the design impressions, also the silhouettes on the sides of the trains are still missing. Syntus states that silhouettes of local cities will be added soon.
Test program
On 20.06.2017, the test program started with the 4-car trains. Test runs are being held between Amersfoort. On 18.07.2017 the first two 3-car trains arrived in the Netherlands. EMUs no. 7301 and 7302 were taken to Amersfoort that day.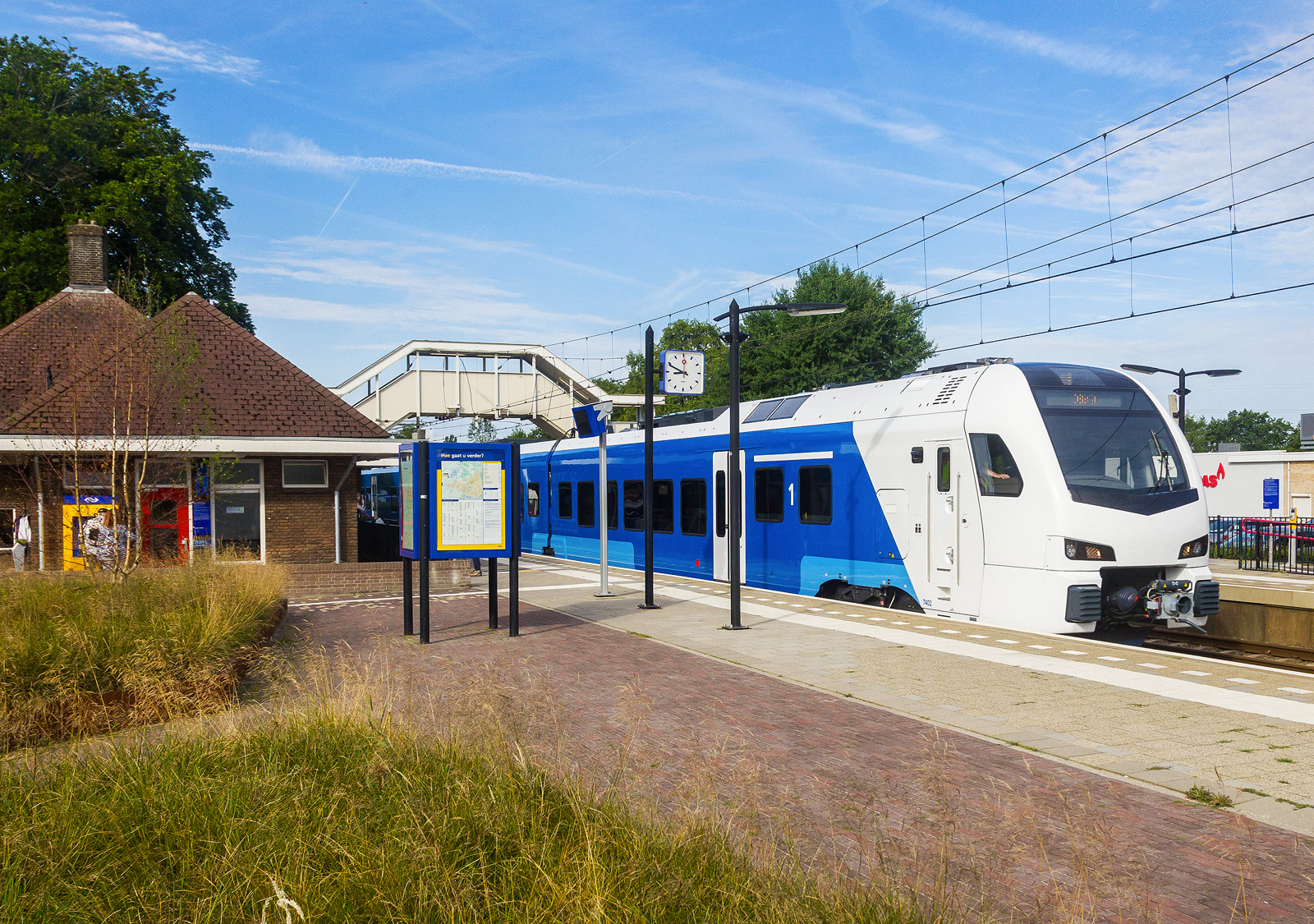 Service contract in the Netherlands, a new depot in Hengelo
On 18.07.2017 Syntus officially awarded Stadler the contract for the maintenance of its FLIRTs, for a period of 15 years: 2017-2032. For vehicle maintenance, Stadler is investing in a new depot in Hengelo, where its will employ five engineers.