advertisement

---
Just in from Belgium: A Vectron MS locomotive has arrived for tests.

On 30.01.2023, a white testbed Vectron locomotive appeared on Belgian tracks. Thanks to Dries Avonds, we bring you this sunny portrait of 193 819 from Ruisbroek station:
While we have no further details regarding the tests, it is worth noting that commercial services with Vectron started in Belgium in 2020. And last year, DB Cargo Vectrons were tested for multiple-mode operation as well.
About 193 819
As one would expect from a testbed locomotive, 193 819 is a frequent visitor to Siemens' Wegberg-Wildenrath test circuit. We've reported on its activities there on multiple occasions (see here, here, and here), including the time when it was seen running together with a 'missing' DSB Vectron.
Type: Vectron MS;
EVN-number: 91 80 6193 819-0 D-SIEAG;
Year built: 2017;
Works number: 22363;
Country package (originally): DE-AT-CH-IT-NL.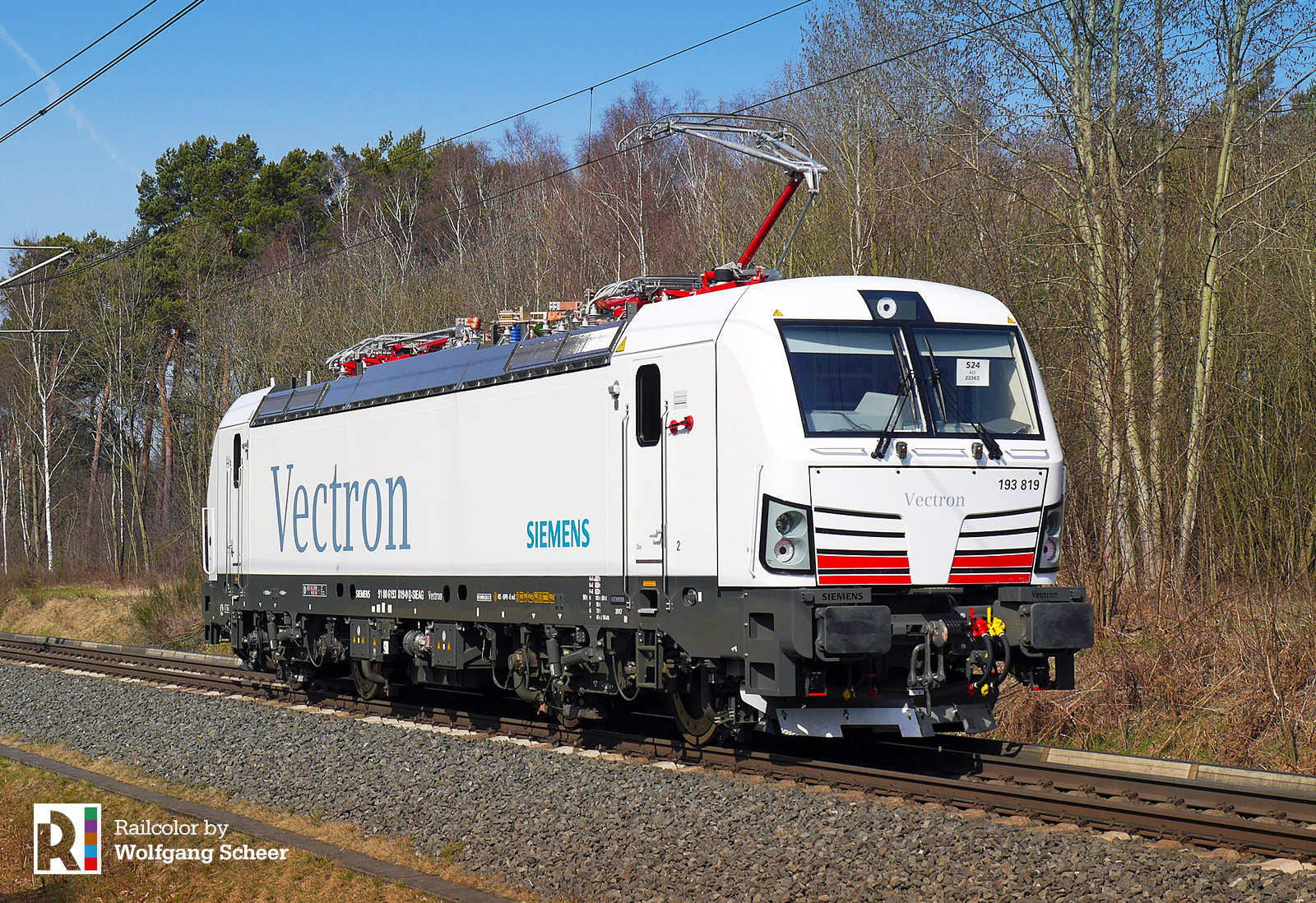 More Vectron tests in Belgium:
[BE] DB Cargo: First commercial services with the Vectron in Belgium [updated]
[BE / Expert] In the picture: This DB Cargo Vectron duo is on a special mission to Belgium
---