Welcome! Every week we bring you the latest news on new electric locomotives being built in Europe. New liveries and remarkable operator changes are of course also mentioned. Enjoy! Oh, do you have comments or questions, contact us here! When you want to receive an email every time we publish this item, you can subscribe to our mail list here.
This week in the Railcolor Weekly:
CZ Loko: '365 002' for CER cargo Slovakia under construction
DB Cargo: 187 delivery pause
Holzlogistik und Güterbahn (HLG) 187 320 on maiden run
Israel railways TRAXX update
SBB H4 arrives in Switzerland
EU approves: Škoda Transportation sold to PPF Group
Railcolor Short
29.03.2018: railCare 476 457 had its maiden run
Seen on 03.04.2018: Siemens 193 818 with ARS Altman train Regensburg-Ost – Bremerhaven
IGE has put new stickers on Railpool 185 716
Siemens 193 844 and CAF Mk5.A coaches at VUZ Velim: Beautiful pictures by Vladimir Fisar
CZ Loko: '365 002' for CER cargo Slovakia under construction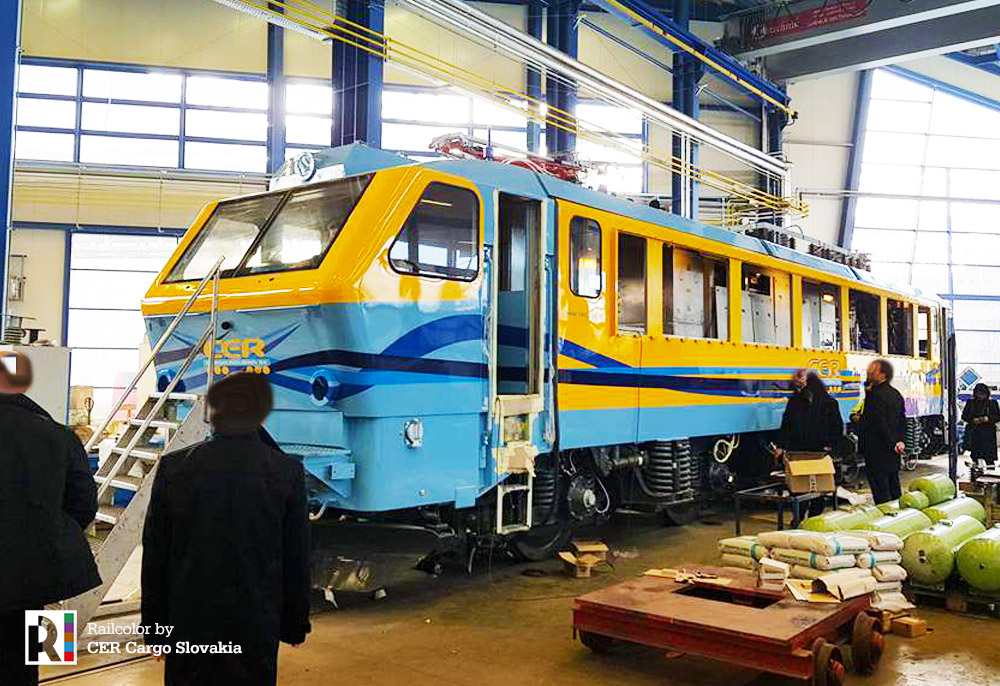 CER Cargo is the second operator to receive a fully modernised 'EffiLiner 3000' electric from CZ Loko. The Czech manufacturer is currently assembling the designated '365 002' and CER Cargo gave us a sneak peek last week. Read more
It has started, Railcolor News for Experts is live. For only 35 euro a year (!) you will continue to receive all our articles and read about your favourite trains made in Europe. By supporting us with this subscription we can build a platform for you that is free of ads and banners, free of sponsored content. We can focus purely on making good and colourful articles, like we have done over the past 15 years, and grow further and get better. Help us by ordering your subscription here.