Updated 08.09.2020 11.51
DB Cargo has signed a deal with Siemens. The freight operator of Deutsche Bahn has closed a frame contract for up to 400 Vectron Dual Mode locomotives – 100 locomotives are ordered, delivery will start in 2023. The volume of the deal can go well over one billion euros.
The locomotives will be electric but will also run on diesel, to cover the 'first mile/last mile' – these stretches of the track with no overhead wire such as rail sidings in harbor areas, industrial zones, and shunt yeards. The Siemens Vectron Dual Mode design will be adjusted to DB Cargo's specific needs for operation in both shunting and mainline operation.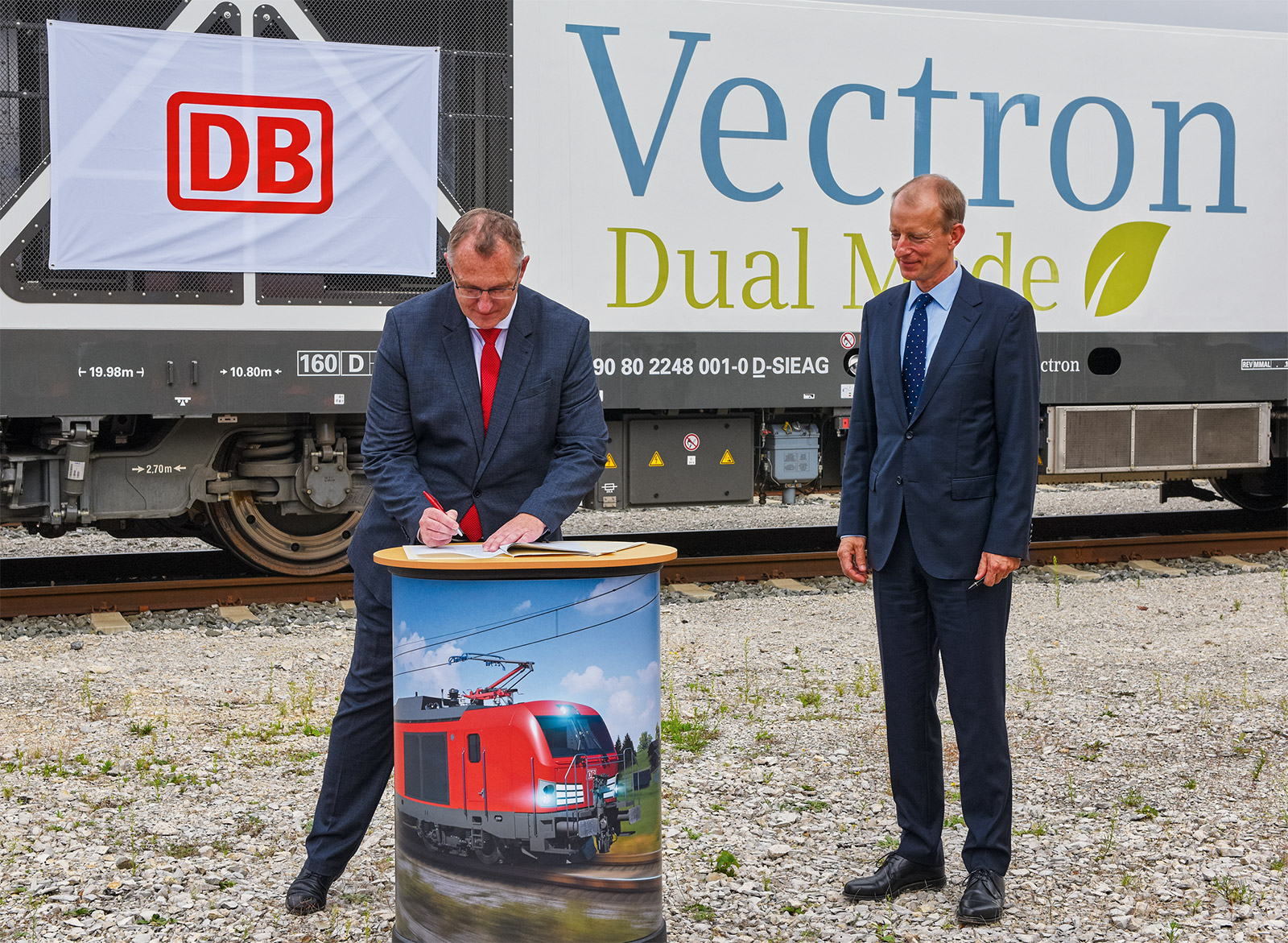 Features
The most interesting parameters of the new locomotives for DB Cargo are not yet published. The standard Siemens Vectron Dual Mode is a 2MW electric+2 MW diesel locomotive – and 90 tonnes. The artist impression published today shows a locomotive with the same exterior design as the Vectron Dual Mode, with small, additional platforms at both ends above the buffers for shunting operation. In 2019 DB Cargo issued a tender.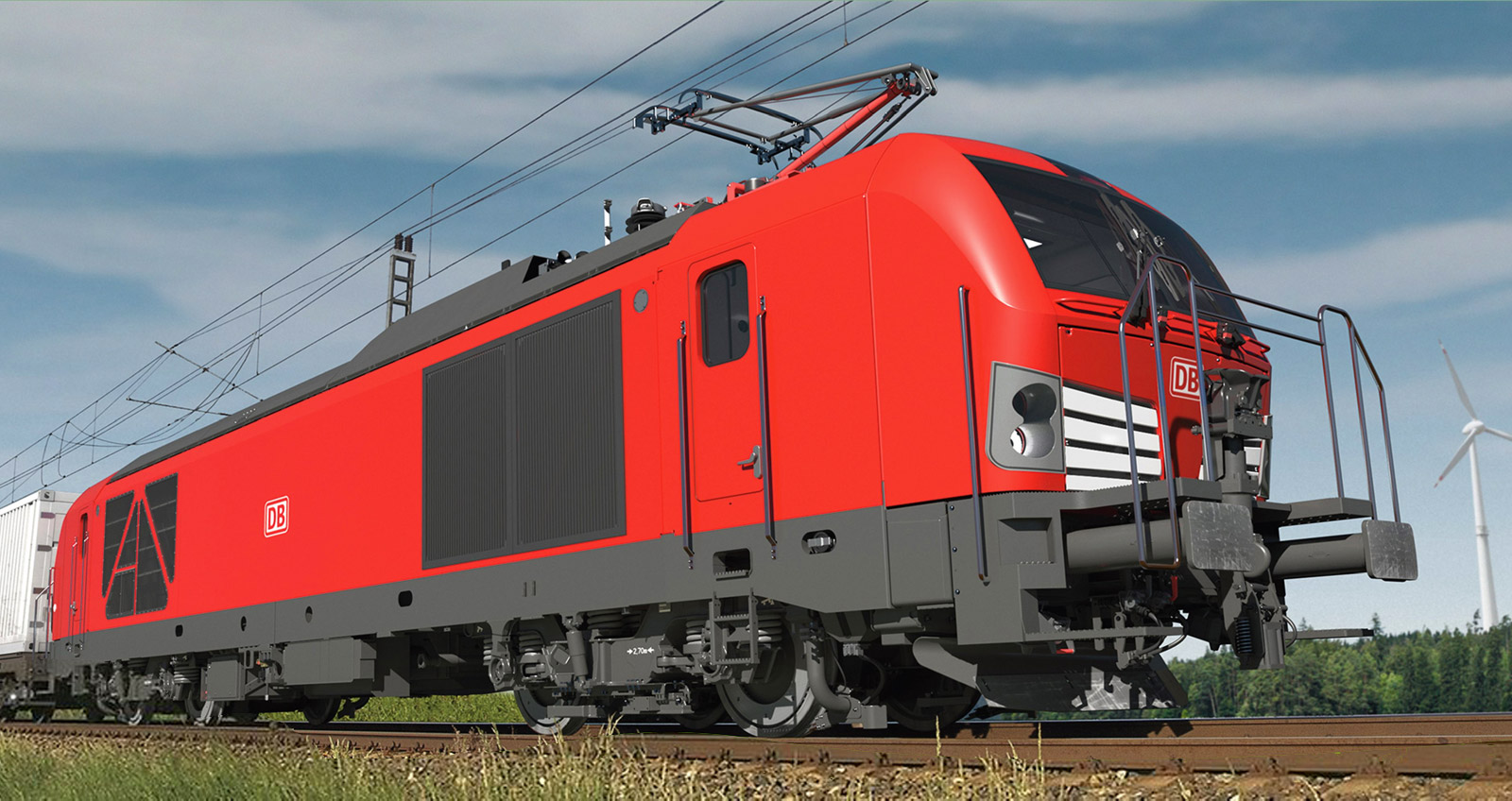 It is not a surprise that the Vectron is the basis for this concept, as Siemens promises first deliveries in 2023. In such a short time, it is not possible to develop a brand new design and get it authorized. The authorization of the Vectron Dual Mode from 2019 is well underway – with 248 001 and 002 Siemens has two locomotives available for the tests required – last week they were seen together in Austria.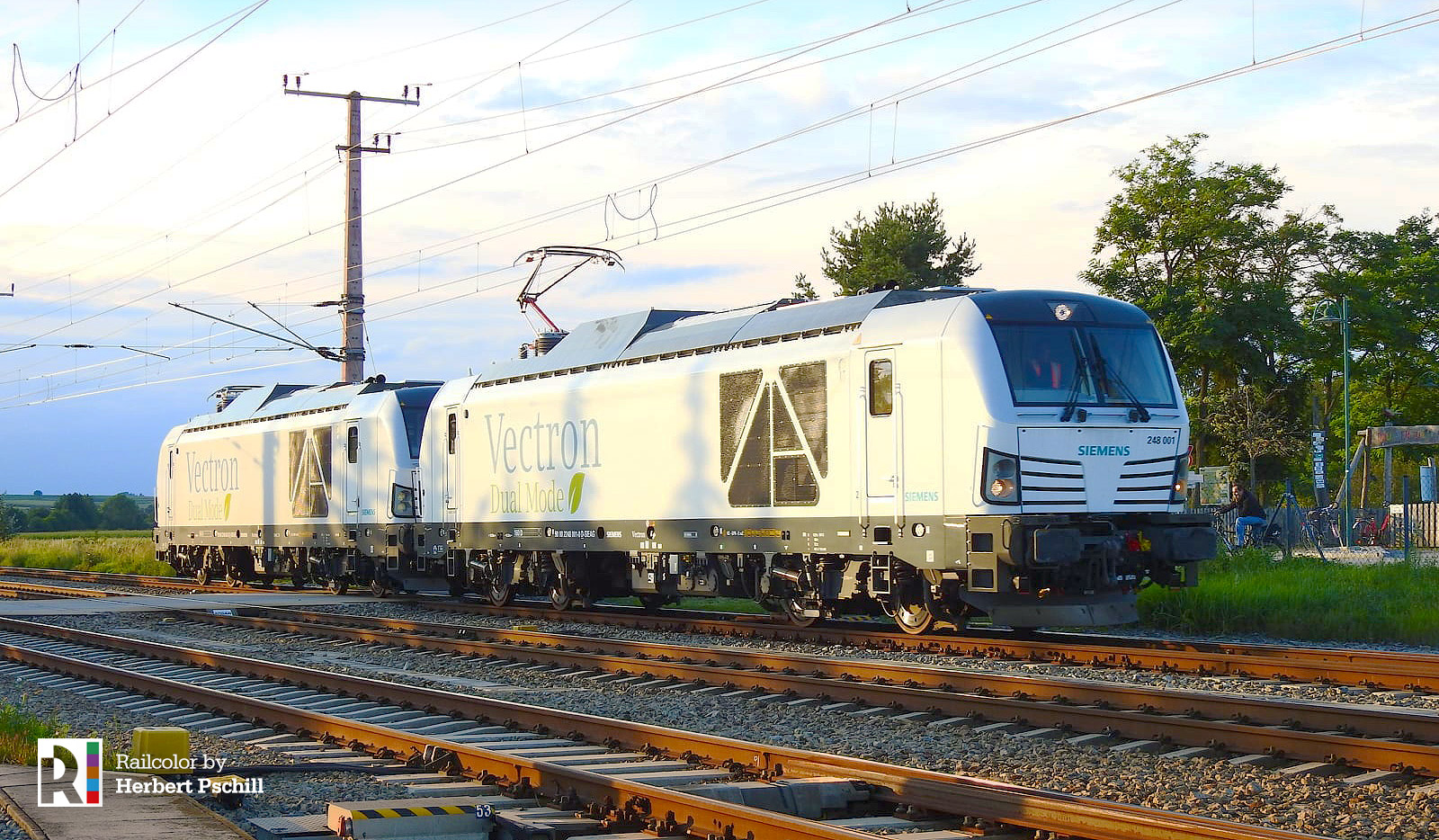 Backgrounds
DB Cargo wants to reduce the number of diesel-only locomotives – at this moment still around 50% of the fleet. In 2030 this share should be as low as 10-15%. Deutsche Bahn wants to get rid of diesel altogether in 2050.
With the new Dual Modes DB Cargo hopes to reduce its carbon footprint by saving on diesel fuel (up to 8 million liters annually) and reduce CO2 emissions. The operator states it wants 70% of its 'diesel' locomotives to feature and 'innovative' drive train by 2030.
Railcolor: There is one more curious sentence in the DPA texts published this morning about the order:
'Neben den Zweikraftloks testet DB Cargo dafür derzeit auch sogenannte Hybridloks, bei denen ein Dieselmotor den Elektroantrieb lediglich unterstützt.' 
It says that DB Cargo is also testing 'hybrid locomotives' at the moment – locomotives that have a diesel engine that is only supporting the electric drive.